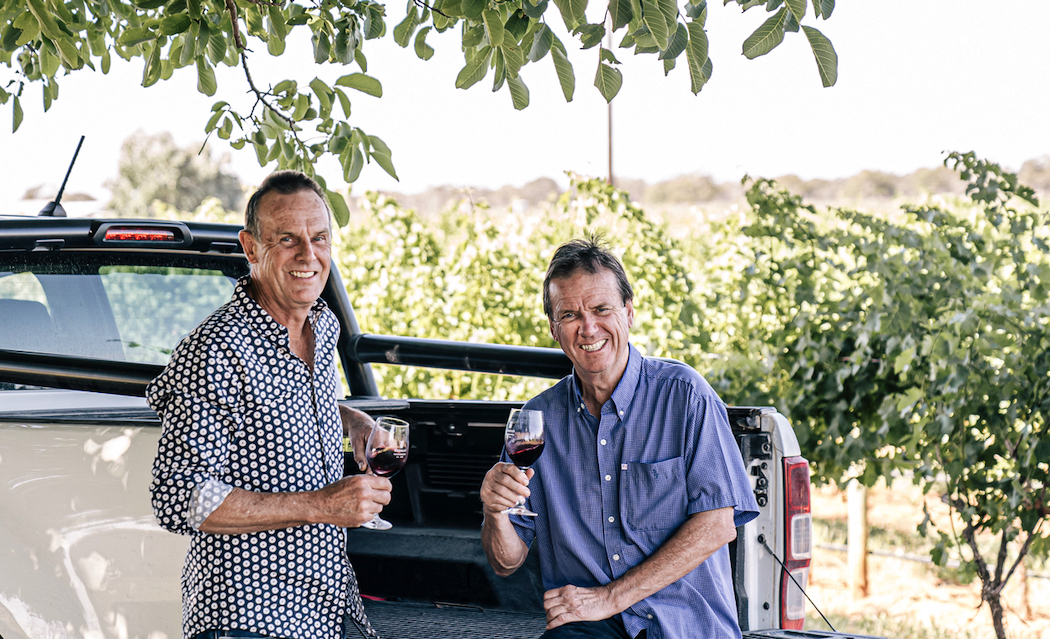 When your family has been making wine in the same region for more than 110 years, there's an incredible legacy to uphold. But Mal and Bruce Redman have not only maintained the vision of their forefathers, they have nurtured and grown it. For 40 years, the brothers have worked alongside each other in their Coonawarra winery, and while that could be a tough gig in many families, mateship, persistence and good humour have seen them through.
"Working together has been an easy task, as ultimately, we have had the same goals in mind – to produce the best possible wines under the Redman family label," Mal said. "Some say that we work almost by osmosis. We're so familiar with our work routines that we often can go about what we're doing without needing to say anything further."
Grandfather Bill Redman established the business in 1908, passing the reins to his son Owen in 1954. Bruce and Mal joined their father Owen in September 1981 to coincide with Owen's last vintage. Taking joint responsibility for the winemaking, they've worked hard to maintain the Redman style, consistently producing medium-bodied, elegant red wines that are an expression of their Coonawarra home.
The Redman flagship wine
They introduced a flagship wine, The Redman, to celebrate the winery's centenary in 2008 and have continued to refine the Cabernet Shiraz blend as a homage to the family name. Never ones to be swayed by trends, the brothers have focused firmly on style and quality, and remarkably, are still using a wine pump from 1928. Yet in their vineyard practices, they have often been ahead of the game.
"We de-stem and crush grapes in the vineyards at the time of picking, so we deliver only clean grape must into the winery and leave the MOG (matter other than grapes) in the vineyard," Mal said. "This concept has now become commonplace, but we've been doing it for years. It makes for a real point of difference in our wines."
Fourth generation Redmans, Mike and Dan, bought into the business in 2020 and will inevitably bring their own touch, perhaps experimenting with non-traditional varietals to meet the challenges of climate change. But Shiraz and Cabernet will always be at the heart of the Redman brand, that's certain.
Redman 2019 'The Last Row' Old Vines Shiraz, $30: History in a bottle, this is from a row of century-old vines producing rich, powerful Shiraz with notes of dark chocolate, plum and classic Coonawarra mint. Buy a couple and put one away for the long haul – you'll be glad you did.
Redman 2018 Cabernet Sauvignon, $30: Medium- to full-bodied, with ripe blackcurrant, vanilla and cinnamon notes, fine tannins and a good long finish.
Redman 2019 Shiraz, $20: A vibrant, medium-bodied wine with bright, raspberry flavours and a little bit of aniseed and spice. Such good value for the price.
Redman 2018 Cabernet Sauvignon Merlot, $35: Only 300 dozen bottles were made of this beauty and it's one to savour, the Merlot adding softness to the richer Cabernet in a complex yet harmonious blend.
More information: www.redman.com.au
Follow the link here for more of our favourite wine picks.
This story originally appeared in PS News.