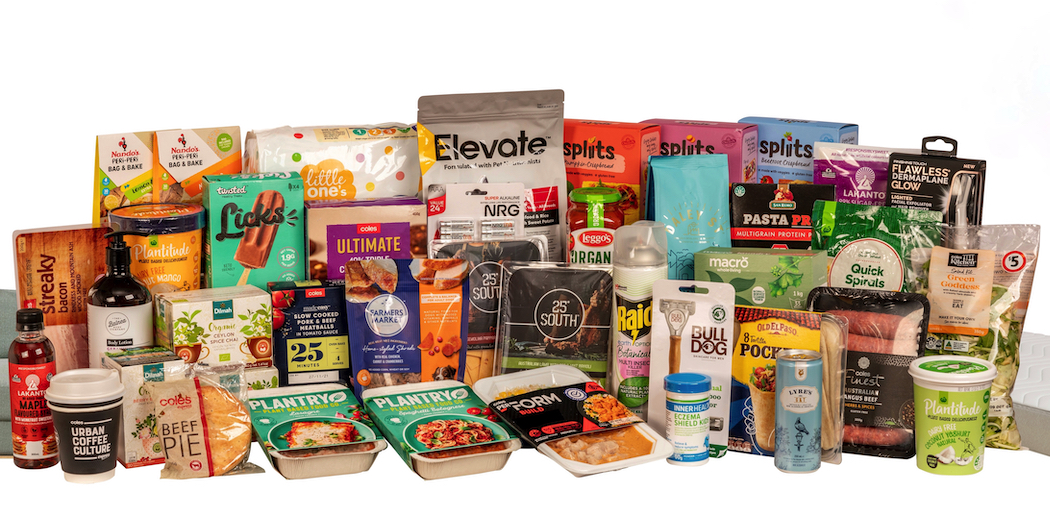 In the latest Product of the Year awards, convenience is king with people seemingly more time-poor during Covid than ever. Research conducted by Nielsen for the awards found that more than one in three Aussies (38 %) would switch products if it was more convenient for them.
Twelve out of this year's 37 winners were easy snacks, ready-to-eat products, or frozen meals. Aussies are also seeking creature comforts as a further 12 winners were affordable luxury and indulgence items, including desserts, skincare products, and even a mattress and sofa bed (both Koala products).
Perhaps the lockdowns – with people juggling working from home, home-schooling kids, and managing everyone under the one roof – has prompted people to look for easy and convenient products along with a few small indulgences. Sarah Connelly, director of the Product of the Year awards, thinks so.
"The ongoing and unexpected restrictions have no doubt made Australian household consumption habits shift considerably," she says. "We are seeing the move towards easy, simple and pre-made meals and snacks, that save people time and leave them with one less thing to worry about in their day-to-day lives. In addition, we have unsurprisingly seen a range of wider homewares and lifestyle products make the winners' list."
More than 5,000 Australian shoppers cast votes for their favourite supermarket and everyday products in the awards, which are now in their 13th year in Australia. Prior to their votes, a panel of industry experts assesses the products for quality and innovation.
Coles and Woolies battle it out
Perhaps not surprisingly in a competition of this nature, major grocery retailers scooped many of the awards. Coles won a whopping 11 awards across a range of products and brands exclusive to Coles, like its Daley Street Dark Ground Coffee, Green Goddess Salad Kit and Coles Ultimate 40% Triple Chocolate Chip Cookies.
Woolworths won six awards for products such as Plantitude Coconut Natural Yoghurt and The Balnea Body Company Geranium, Sandalwood & Neroli Body Lotion. But smaller companies were winners too, including Lakanto with its Maple Flavoured Syrup with Monkfruit Sweetener, and Monkfruit Sweetener Baking Blend. And if you're after a non-alcoholic cocktail, Lyre's Non-Alcoholic G&T is a winner to look out for.
Asked to rate retailers on convenience, a third (33%) of shoppers voted Woolworths as having the best e-commerce platform. On affordability, Coles and Woolworths came in neck and neck.
For a full list of winners, visit the Product of the Year website.
Read our post on last year's winners.