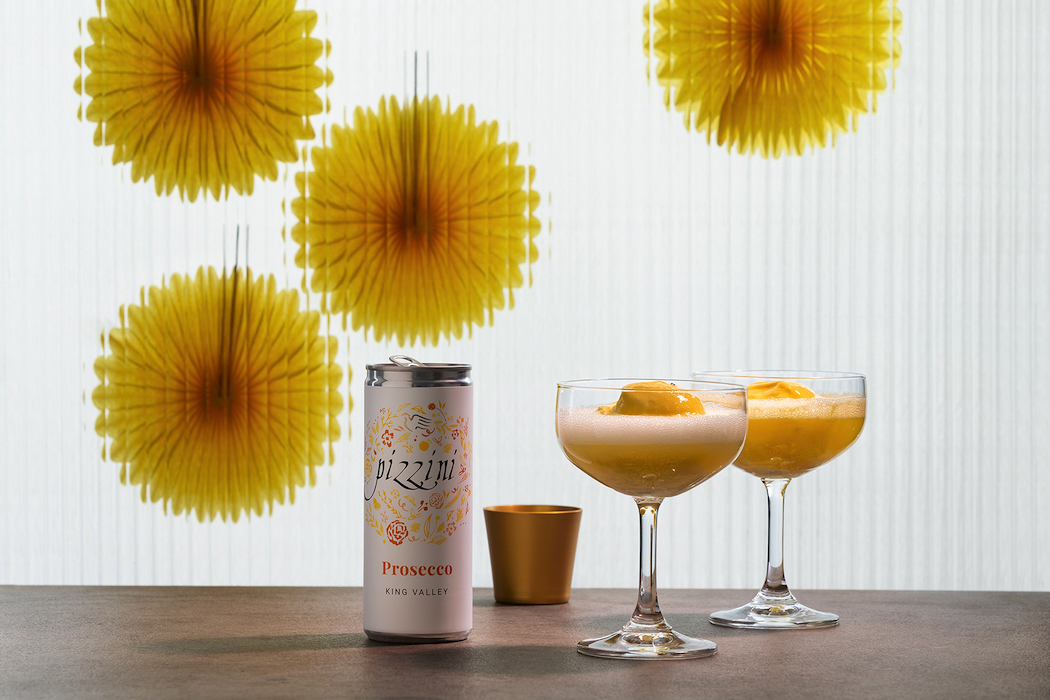 We might not be able to travel to Italy right now but we can enjoy the great Italian tradition of aperitivo with three new canned wines that are perfect for summer drinking.
Pizzini Wines, long-time growers and makers of Italian wine varieties in Victoria's King Valley, are the producers behind the stylish 250ml cans of Prosecco, Rosé Spritz and Pinot Grigio Spritz.
In Italy, the transition from day to evening is marked by aperitivo hour, when everyone stops to have a spritz and a plate of delicious bite-sized morsels. With the launch of these lightly sparkling canned wines, Pizzini is hoping the tradition will take off here. (It already has in our household – we regularly enjoy aperitivo!)
Sales of canned wine are growing exponentially in Australia. Although canned wines account for just 0.2 % share of total wine sales, National Liquor News reported in November that sales (in dollar terms) had grown 140% in the last 6 months. Around three-quarters of those sales were sparkling wine.
The three Pizzini wines are the same 100% King Valley wine as in their bottled range –Prosecco, a dry Rosé (made from Sangiovese and Nebbiolo) and Pinot Grigio (with classic pear, apple and lime flavours).
Nothing has been added other than a soft sparkle. They can be enjoyed as they are or as a base for spritz cocktails. They're perfect for picnics, camping and our outdoor lifestyle. It's great being able to enjoy aperitivo hour without having to open a whole bottle.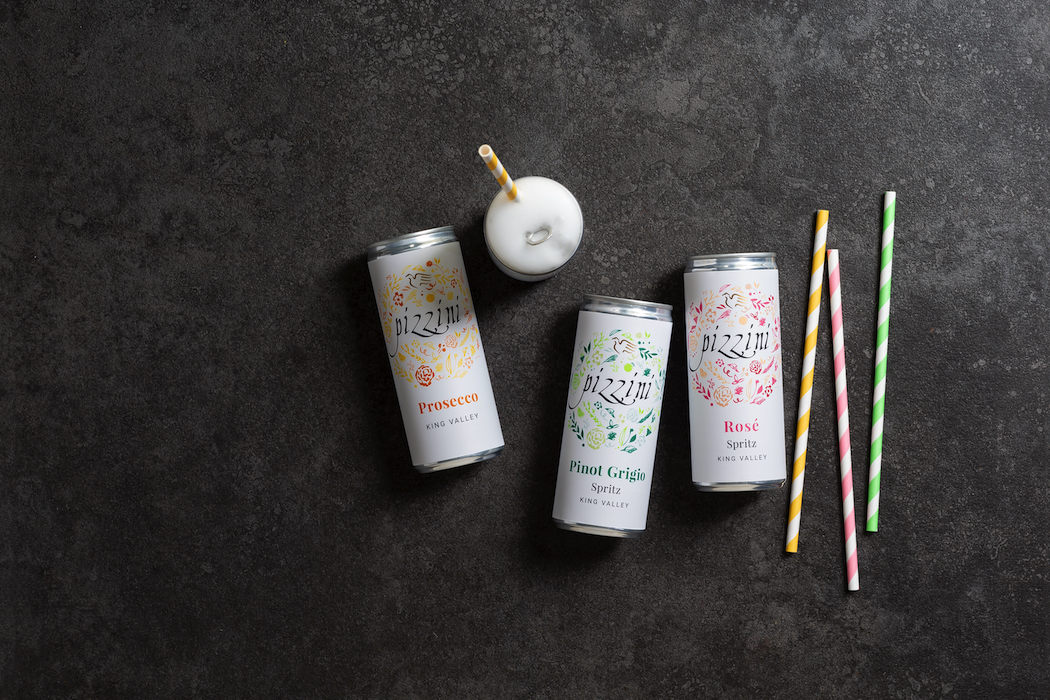 The cans come in single-varietal packs of four for $22 RRP or cartons of 24 for $120 RRP. They're available nationally from First Choice, Liquorland and Vintage Cellars, as well as direct from www.pizzini.com.au. A sampler pack carton is also available from Pizzini with eight cans of each variety.