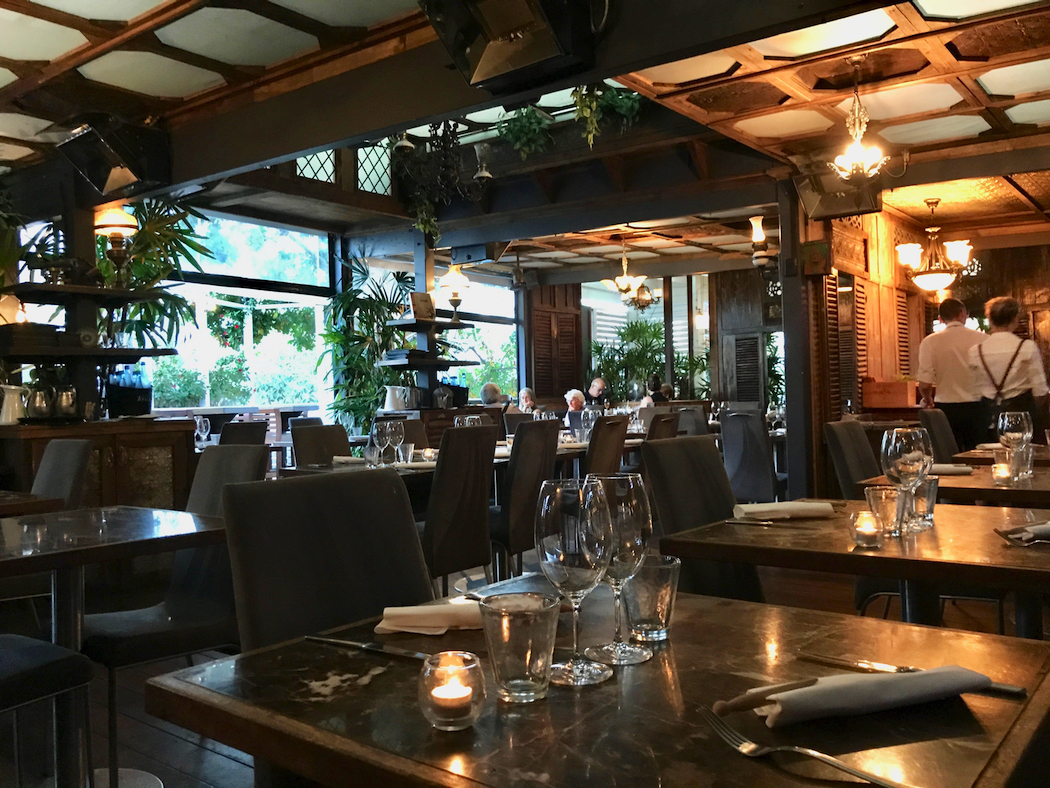 Kingscliff chef Steven Snow has been turning out seriously good seafood dishes for a couple of decades now. I first experienced his cooking when he had Fins restaurant at the Beach Hotel in Byron Bay many moons ago. But it was a long time between visits and it wasn't until we were down in Kingscliff recently, staying at the lovely Santai Retreat, that I got to experience his cooking once again.
Between my first and last visits, Snow has carved out quite a profile both on TV and in print. He has produced two cookbooks, Byron Cooking and Eating and Cooking on the Coast, and was the feature chef on Channel 7 lifestyle program Guide to the Good Life.
Fins has been a 'hatted' restaurant for most of its life. The current incarnation at Salt Village is a good-looking restaurant, with a tropical casual ambience (alfresco dining and lots of greenery) but with quality tableware and an element of class.
Snow reckons his suppliers, the growers and fishermen of the NSW North Coast, provide him with the "very best" raw produce in the world. "Our own organic garden provides chillies, exotic herbs, flavouring aromats, native bush foods and leaves," he says.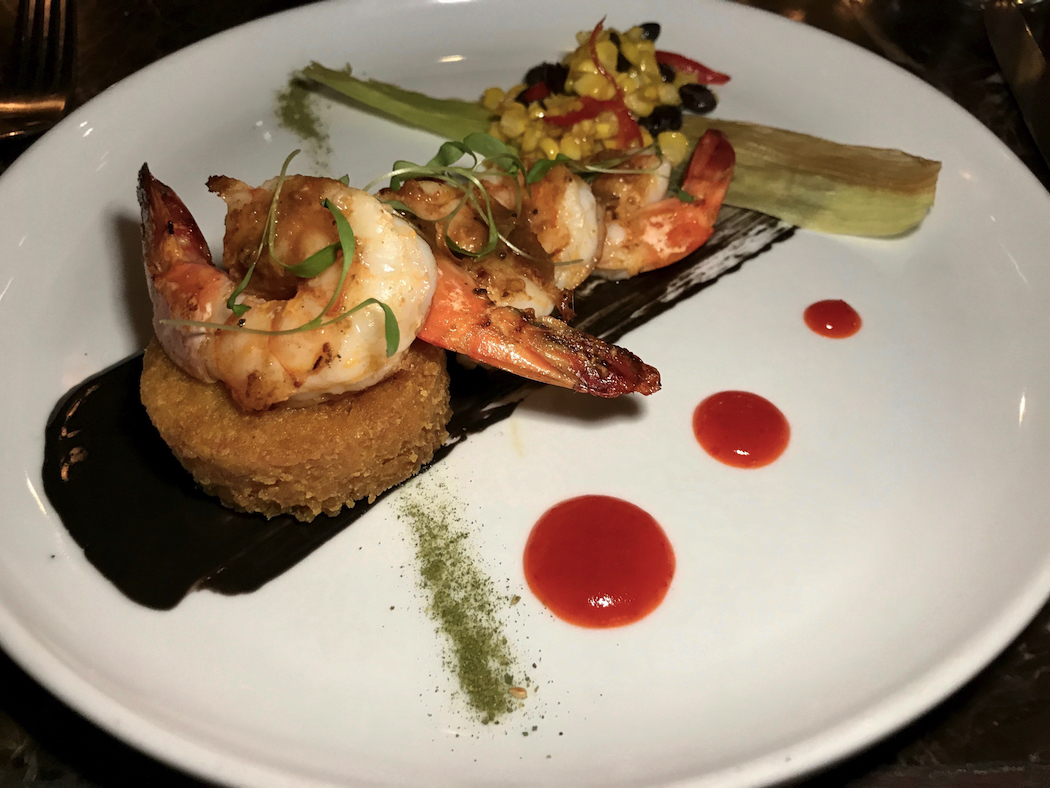 All the oil used in the restaurant is macadamia oil produced locally by Brookfarm. The seafood is caught locally (line-caught wherever possible), and Snow loves using exotic fruits from nearby Tropical Fruit World.
He takes the flavours and cooking methods he has discovered during his Australian and overseas travels, and interprets them with a fresh, creative eye. We found the entrees the most interesting: King prawns from the Tweed served with a crispy turmeric and coconut rice cake, chilli jam, and barbecued corn with lemon aspen butter; and three plump Scallops served with Serrano ham, cauliflower puree, smoked tomato and crispy wakame.
Simpler but no less appealing were the two main fish dishes: 'Snowy's Fish', golden snapper with a Riesling and lemon sauce, green beans, cauliflower purée and local Kipfler potatoes; and 'Spice Garden', which the wait staff appeared to be at pains to point out was aromatic rather than hot. Perhaps the locals are not keen on hot?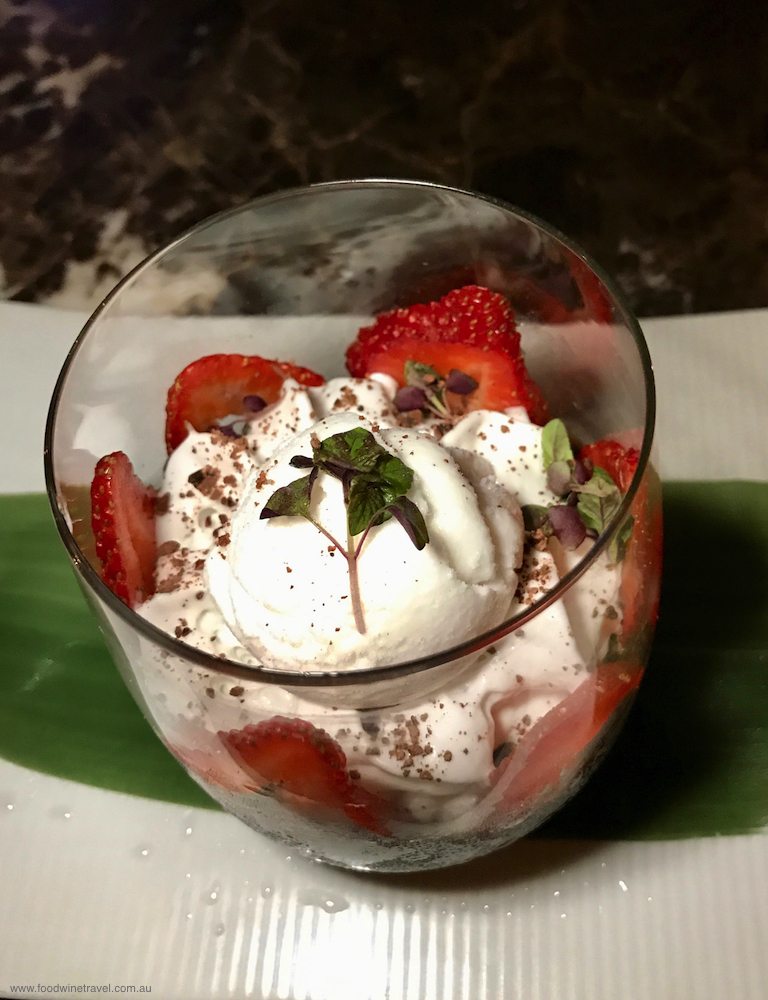 The 'Spice Garden' dish was Black Kingfish that had been dry aged in cardamom leaf, lime and fenugreek paste. It was served with minted pea purée, cauliflower cake, sweet potato and spinach bhujia, spiced beetroot and mango chutney, and was certainly aromatic.
We loved what Snow proudly calls the 'World's Heathiest Dessert' – totally gluten-free, dairy-free and sugar-free. Have you heard of Black Sapote, otherwise known as Chocolate Pudding Fruit? That's the secret to this dessert ticking all those boxes but still tasting sweet and delicious.
Fins has long had a pop-up eatery that operates adjacent to the restaurant, and while the pop-up has had various themes over the years, the current one is doing Izakaya-style food (Japanese street food).
If you go:
Fins Restaurant and Bar
5/6 Bells Boulevard, Salt Village
South Kingscliff NSW 2487
Australia
Tel: +61 2 6674 4833
www.fins.com.au