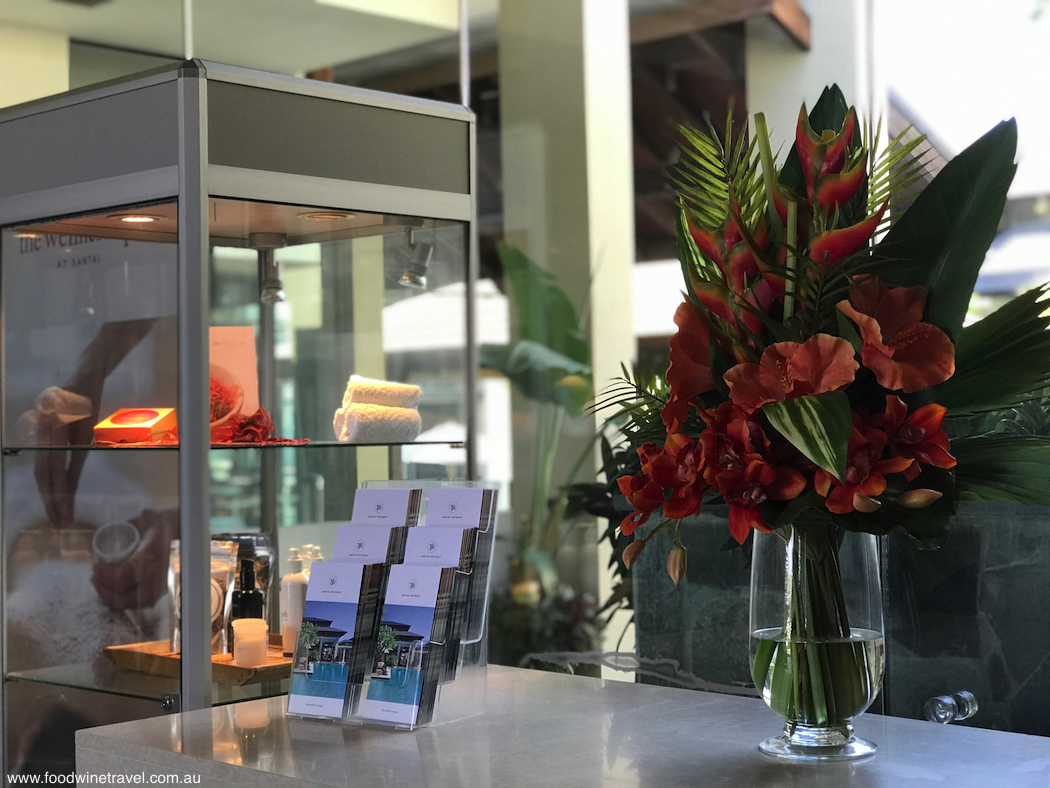 Santai is an Indonesian word meaning 'relax' and within minutes of checking into Santai Retreat at Kingscliff, northern NSW, it is evident how appropriate the name is. All the suites and apartments are built around palm-fringed pools and lush tropical gardens with sun lounges, gazebos and a reclining Buddha.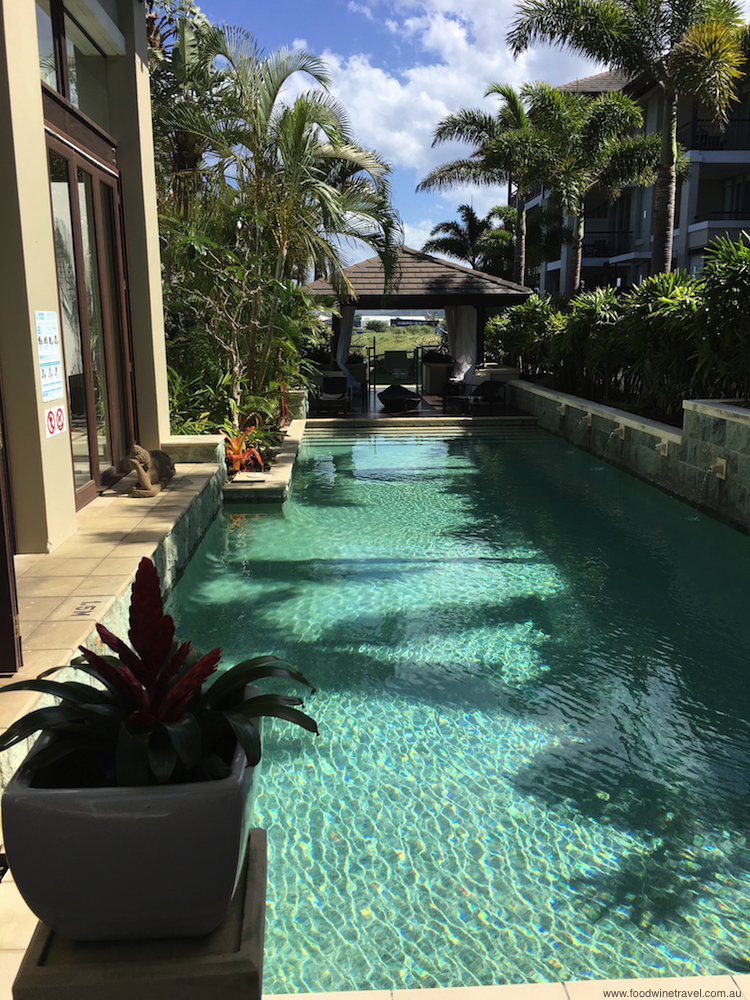 The giant double doors at the entrance to the Retreat give way to a breezy reception area and Thai-inspired restaurant called Spice Den. In the centre of the complex, a vast lounge with soaring timber ceilings and wicker furniture provides the perfect spot to relax in, while the adjoining Wellness Spa is a private sanctuary that takes relaxation to another level.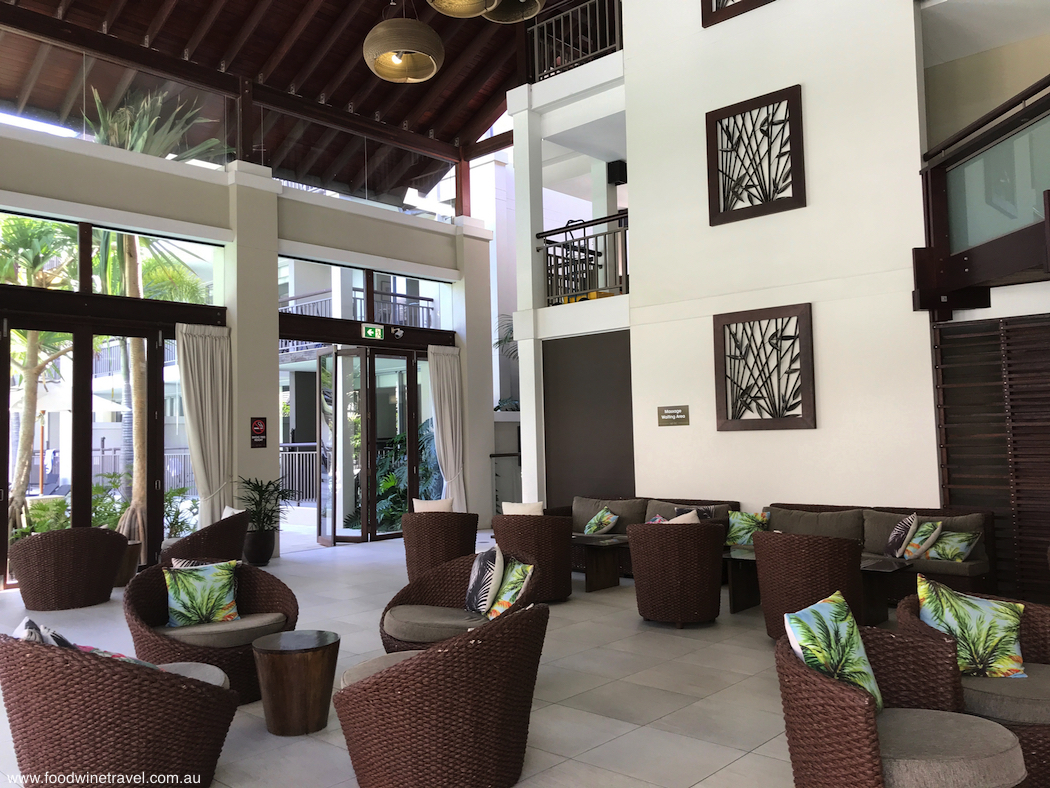 The spa suite where we spent two idyllic nights was a King Studio with king-sized bed, lounge and kitchenette in one very big room. A large balcony looked out over the pool in one direction and had a distant view of the sea in the other direction. The Retreat is just a few minutes' walk from the beach and we had perfect weather for strolling along, feeling the sand between our toes.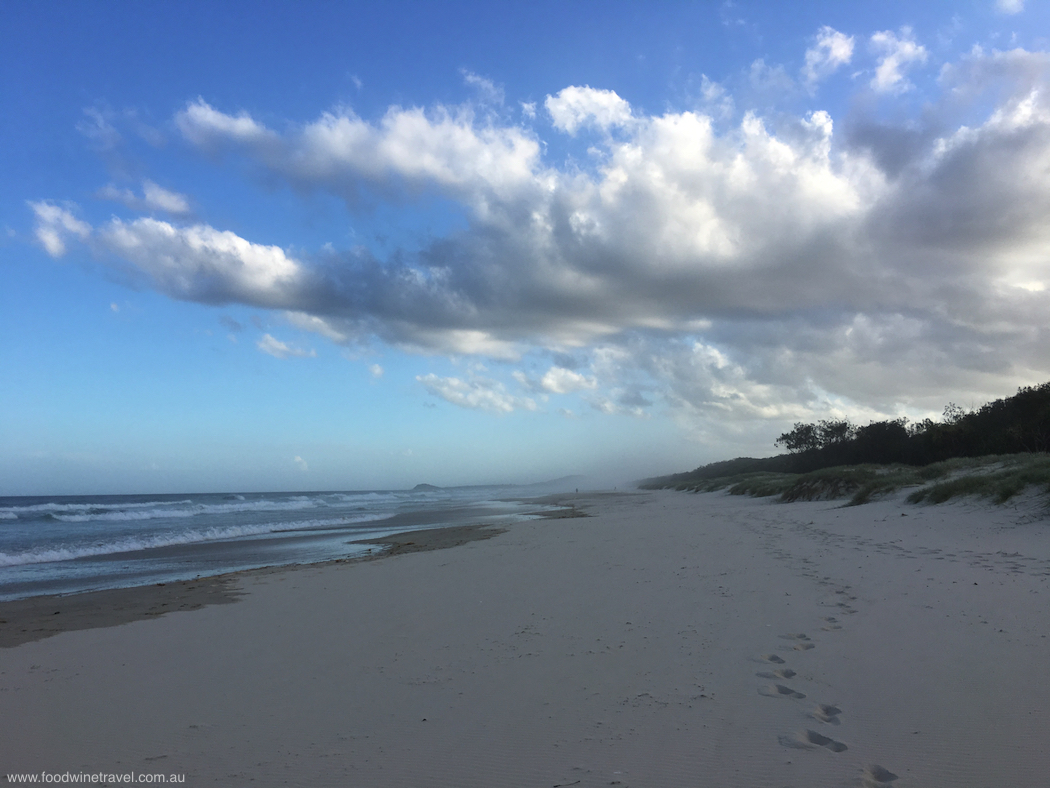 A walk and cycle path runs parallel to the beach all the way from Kingscliff to Cabarita, and the Retreat has bikes for hire for those who are feeling energetic. We were happy to take a more literal interpretation of the word 'Santai' and enjoy the rare pleasure of doing nothing at all – well, almost nothing.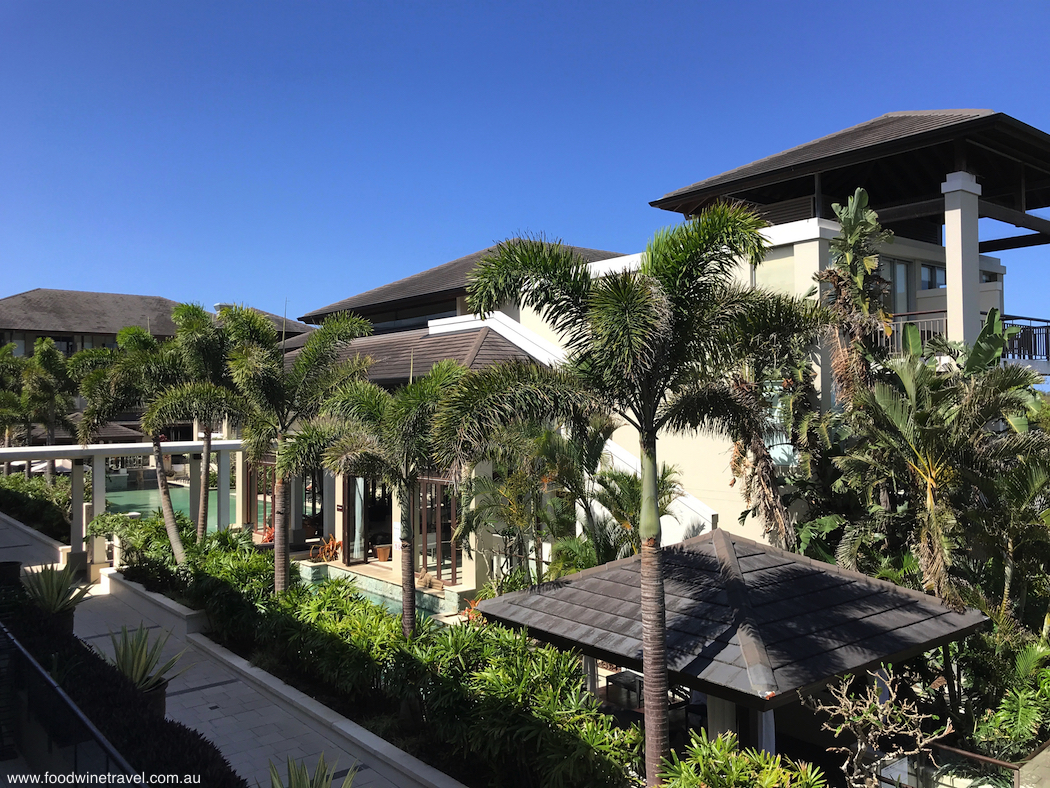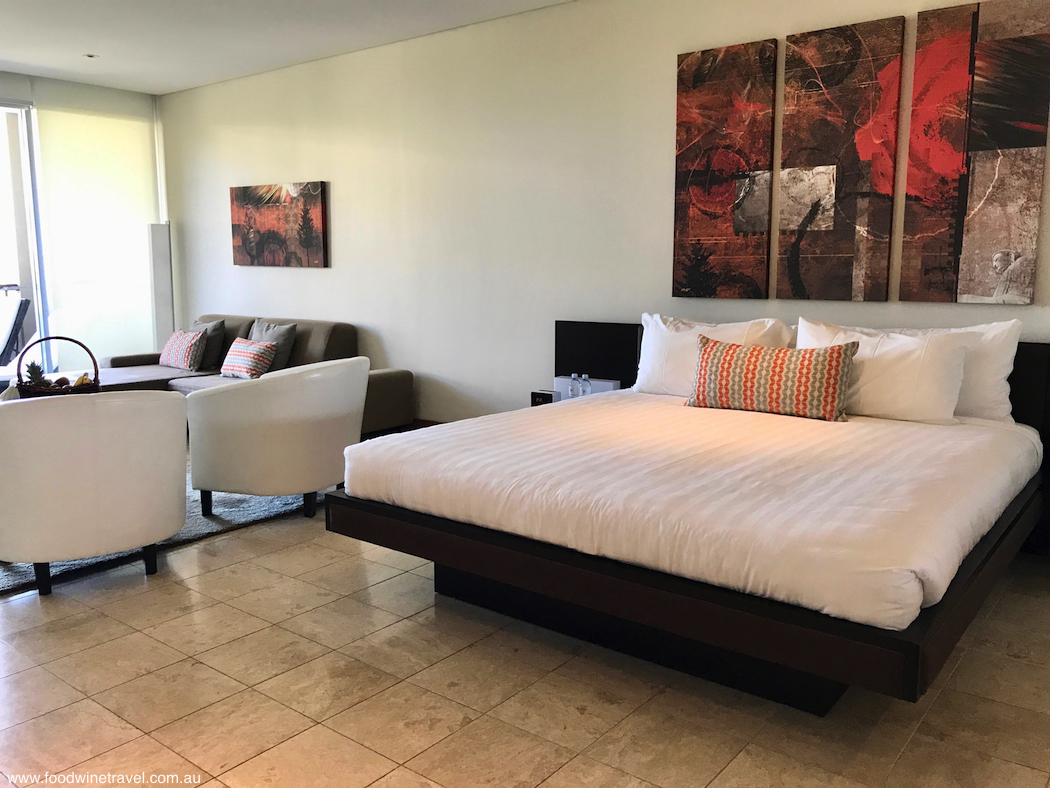 We did spend an afternoon doing a nice cruisey little car journey around the hinterland, through villages with quirky names like Tyalgum, Tumbulgum and Chillingham. But we spent most of our time swimming, having massages, luxuriating in the bathtub and watching movies – on one evening even watching a movie from the bathtub. How's that for multi-tasking?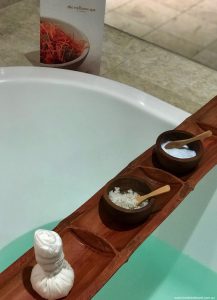 The spa tub was placed such that it was possible to see the large plasma TV from it, which meant it was possible to take advantage of the bath butler while watching one of the many free movies available on demand. (No snickering about the bath butler, please. This is a service that costs $25 for a selection of three gorgeous products – exfoliant, body crème and bath salts – neatly laid out in bowls on the tub for you to pamper yourself.)
We loved our Deep Tissue massages in the Wellness Spa with therapist, Rosie, whose magic hands put us in a state of relaxation within hours of our arrival. The Deep Tissue massage is their most popular treatment and we loved the LaGaia products used in the spa.
I'm embarrassed to say it but the most energy we expended during our stay at Santai was going to dinner. The Retreat is 15 minutes south of Gold Coast Airport, 30 minutes north of Byron Bay, and just a short drive from Salt Village, where there are shops and restaurants like the excellent Fins Restaurant where we dined on the second night.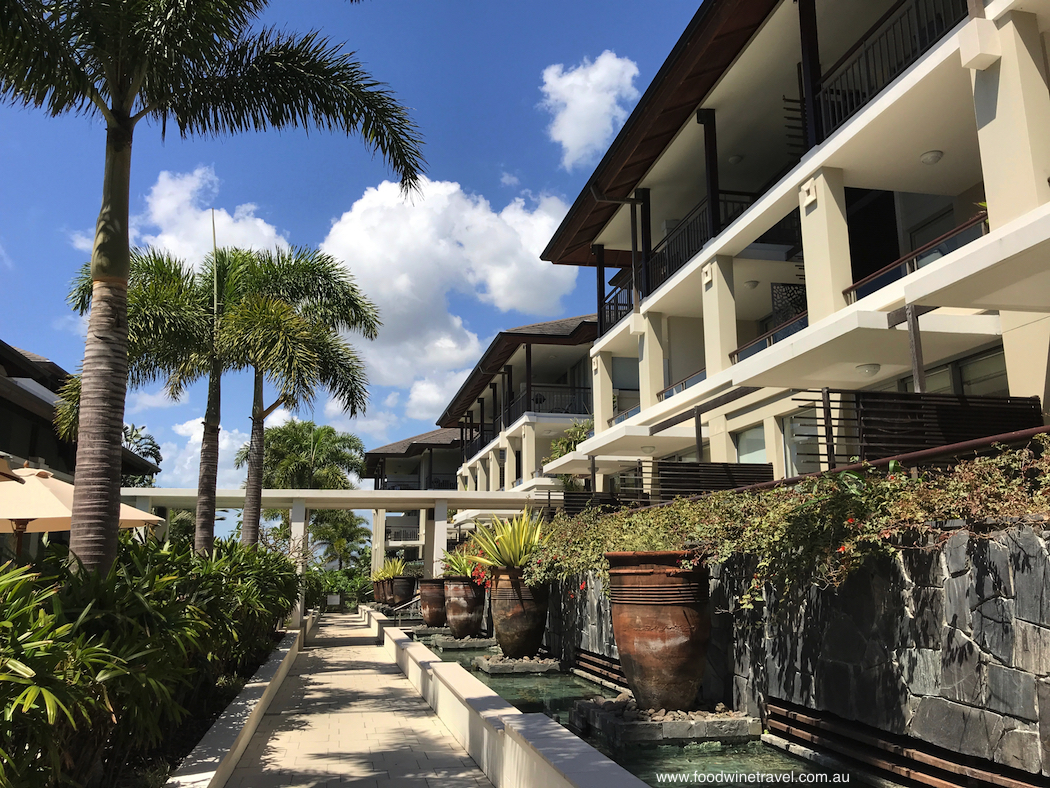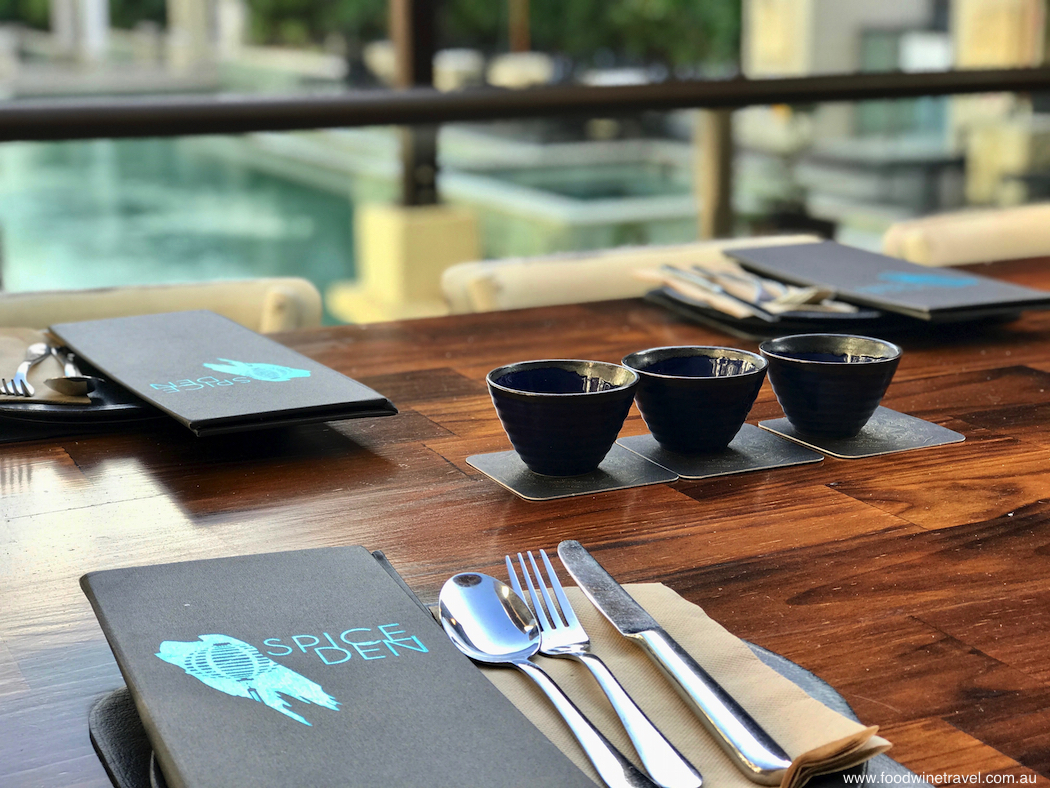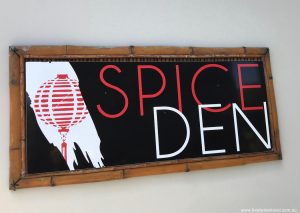 On our first night, we enjoyed an array of dishes in the on-site restaurant, Spice Den, including Crispy Barramundi & Caramel Pork with Green Apple; Massaman Curry; and Half Peking Duck with Yellow Bean Caramel and Fresh Mandarin. Sitting at an outdoor table overlooking the pool, we could well have been somewhere in Asia.
All studios and apartments at Santai are self-contained. They are not serviced daily, although this can be arranged for an additional fee. Wi-fi and movies are free. Breakfast is not available on site but there is a shopping centre with café just up the road, and we can highly recommend the French Patisserie at Salt Village a few kilometres away.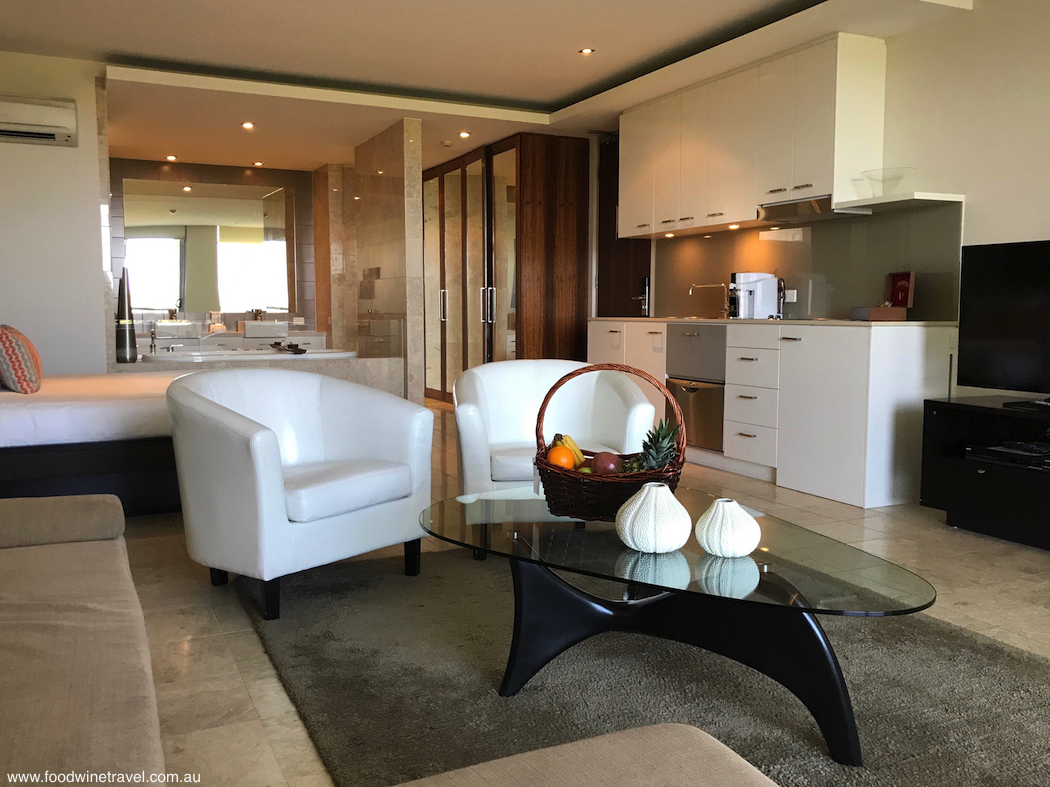 If you go:
Santai Retreat
9 Dianella Drive
Kingscliff NSW 2487
Australia
Tel: 1800 882 360
Tel: +61 2 6670 5500
www.santairetreat.com.au
Christine and Maurie stayed as guests of Santai Retreat, and enjoyed the dinners and spa treatments courtesy of Spice Den, Fins and the Retreat. It was a privilege and a pleasure to experience this lovely Retreat. We stayed in Room 206.