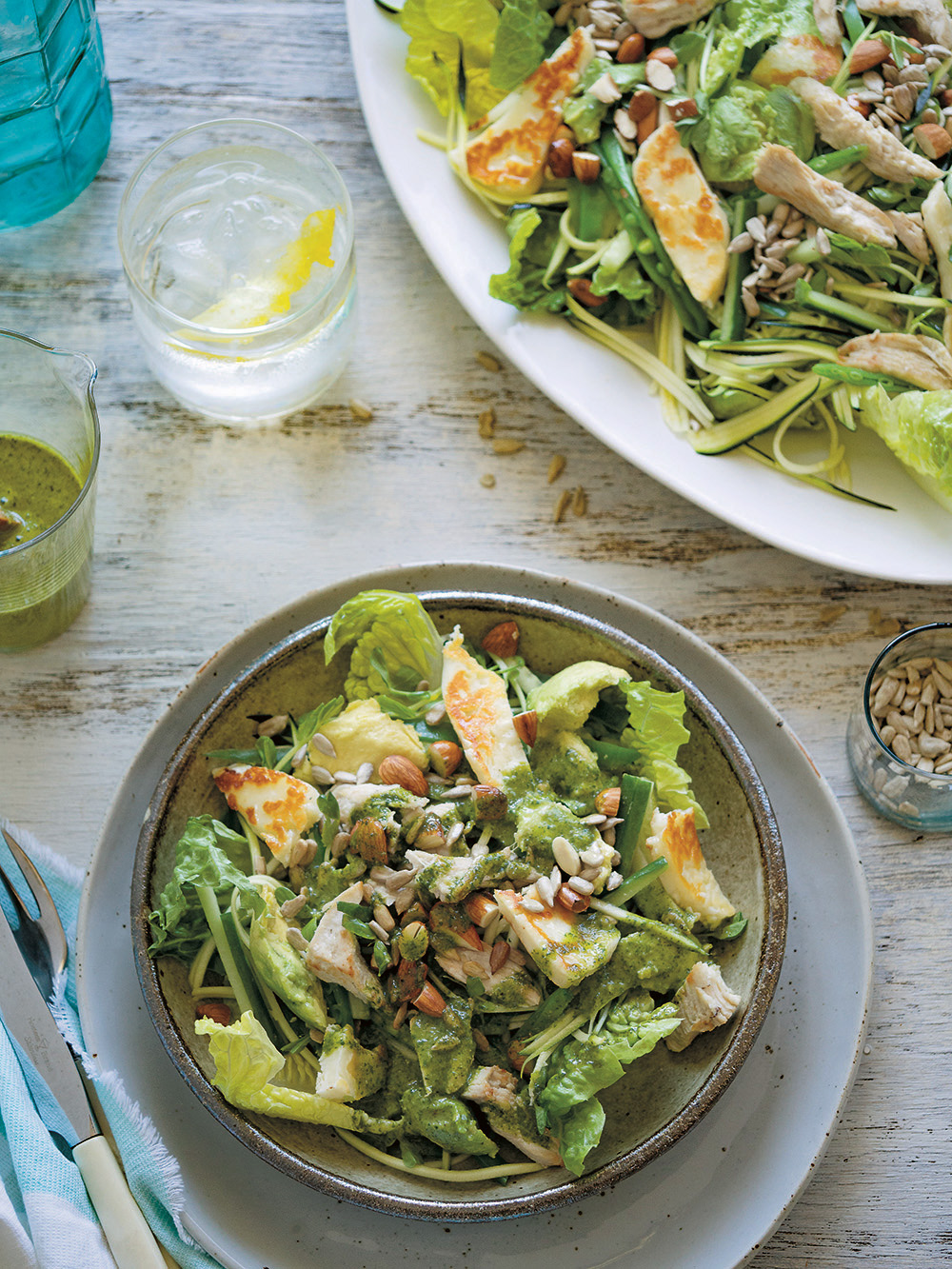 "As a woman and a medical doctor, I recommend all women read this delicious book to help them make practical and daily choices," says Dr Natasha Andreadis in her endorsement of Healthy Hormones: A Practical Guide To Balancing Your Hormones, published by Murdoch Books. Dr Andreadis, a fertility and hormone specialist, gynaecologist, and clinical lecturer at the University of Sydney, says the book "nicely balances scientific explanations with nourishing food truths".
A collaboration between Sydney naturopath and nutritionist Belinda Kirkpatrick and recipe creator, food stylist and photographer Ainsley Johnstone, the book is aimed at women wanting to optimise their wellbeing and fertility. More than half of the book is taken up with Kirkpatrick's tips and advice for managing hormonal conditions and fertility through diet and lifestyle.
The rest is a selection of recipes tailored around "hormone-balancing ingredients and nutrient-dense fertility foods", which essentially means recipes with an optimum balance of protein, "good" fats and something fresh. The recipes are gluten-free, mostly grain-free and contain minimal dairy, but having said that, Kirkpatrick believes it is okay to enjoy the occasional treat or sweet. "The book is all about gaining knowledge and making choices," she says. "Even small dietary changes or movements towards better health can make a difference."
I like the recipes in this book a lot, and the glorious photos accompanying them certainly make the dishes look extra appealing. Top picks include roasted cauliflower soup, nutty banana bread (made with almond meal and coconut flour), mushroom and ricotta crepes, Asian-style lettuce cups with chicken, and the Chicken and Haloumi with Green Salad recipe featured here. There are also some good recipes for assorted dips, smoothies and dressings.
Buy your copy of Healthy Hormones: A Practical Guide To Balancing Your Hormones from Book Depository now, with free delivery worldwide
CHICKEN AND HALOUMI WITH GREEN SALAD
Serves 4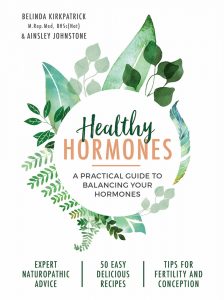 2 boneless chicken breast fillets
10 snow peas (mangetout)
2 tablespoons olive oil
250 g (9 oz) haloumi, sliced into 5 mm (¼ inch) fingers
1 baby cos (romaine) lettuce, leaves sliced in half lengthways
2 zucchini (courgettes), julienned or spiralised
1 Lebanese (short) cucumber, julienned
1 small handful snow pea (mangetout) sprouts
½ avocado, chopped
2 tablespoons sunflower seeds
1 heaped tablespoon coarsely chopped toasted almonds
Green herb dressing (see below)
If you don't have any Creamy Coconut Chicken, poach the chicken in simmering water or coconut cream for about 12 minutes until the chicken is cooked through. Once it has cooled, roughly shred or chop.
Blanch the snow peas in boiling water for 1 minute and then soak in a bowl of icy water to cool. Finely slice lengthways.
Heat 1 tablespoon of olive oil in a frying pan over medium heat and fry the haloumi until brown on each side. Set aside to cool.
In a large serving dish, toss the cos lettuce leaves with the zucchini, cucumber, snow peas, snow pea sprouts and avocado. Add the cooled haloumi and chicken and top with the sunflower seeds and almonds. Season with salt and pepper, then drizzle with plenty of the Green herb dressing.
GREEN HERB DRESSING
Makes about 130 g (4½ oz/1 cup)
2 tablespoons olive oil
2 tablespoons macadamia oil
2 teaspoons caramelised red wine vinegar
2 teaspoons water
1 large handful of mint
1 large handful of flat-leaf (Italian) parsley
1 small garlic clove
juice of ½ lemon
Put all of the ingredients in your smoothie maker or blender, season with salt and pepper and blitz until smooth. If you do not use it all at once, it can be stored in the fridge but its green colour will not stay as bright.
Recipe and images from Healthy Hormones: A Practical Guide To Balancing Your Hormones, by Belinda Kirkpatrick and Ainsley Johnstone. Published by Murdoch Books and reproduced with the publisher's permission.
This story originally appeared in PS News online.