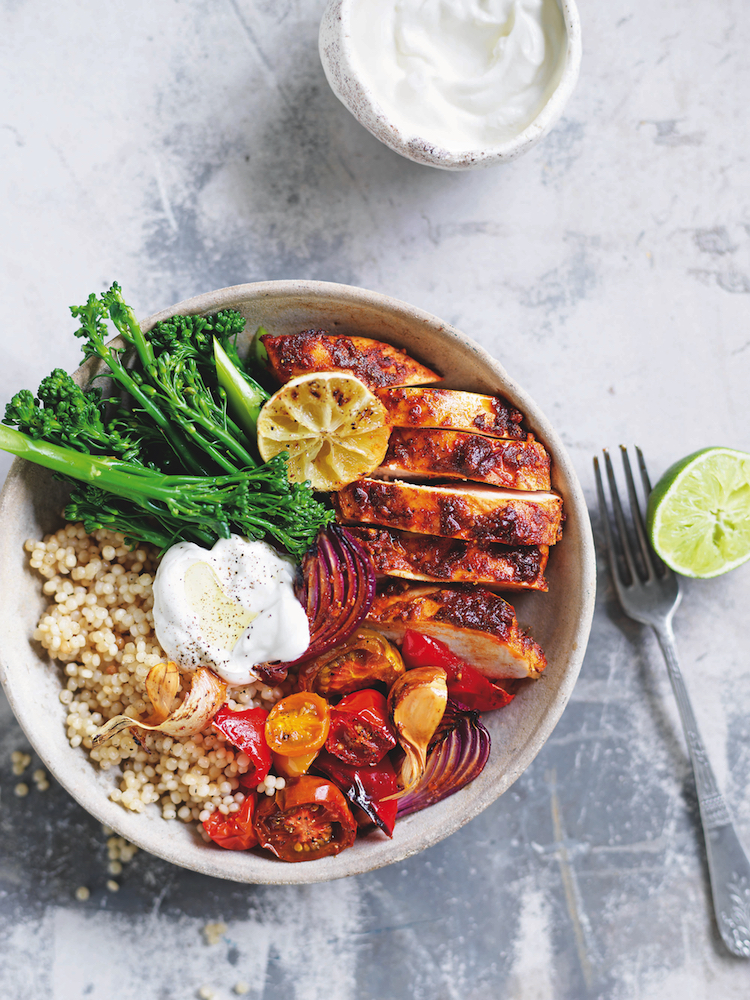 As its title implies, Super Green, Simple and Lean doesn't require you to buy a million different ingredients that you'll never use again, nor does it present you with recipes that will take hours to create. Everything in the book is simple to prepare, simple to cook and uses nutritious ingredients that are low in kilojoules and high on taste.
Published by Allen & Unwin, the book's authors are Sally Obermeder and her sister, Maha Koraiem, who produced the best-selling Super Green Smoothies back in 2014. Obermeder is co-host of Channel 7's The Daily Edition, founder of lifestyle blog Swiish.com and a breast cancer survivor.
After an intense year of cancer treatment, Obermeder found she was able to increase her energy levels and get her glow back by drinking a blend of leafy greens, a heap of fresh vegetables and a little bit of fruit. Koraiem, a certified health and nutrition coach, found it did the same thing for her, aiding in digestion and weight loss, better sleep, better skin, and a lot more energy.
The power of green smoothies
Discovering the power of green smoothies led the pair to becoming a lot more conscious about clean eating, ie. choosing lean, whole foods for all their meals. "It's been very much a plant-based lifestyle, with added grains and lean proteins, boosted by extra sprinklings of superfoods and good fats and oils," they write in the introduction to Super Green, Simple and Lean. We're not super strict about it – we love our treats too – but we know we feel our best when we eat more fresh produce and unprocessed foods."
The book is divided into four sections – smoothies, salads, bowls and snacks – and the chicken recipe here comes from the bowl section. Bowls give you the best of everything, with greens, grains, proteins and legumes all decoratively arranged and full of nourishment. "Bowls are the next big thing. Trust us on this," they write.
Buy your copy of Super Green, Simple and Lean from Book Depository now, with free delivery worldwide
HEAT OF THE NIGHT CHICKEN BOWL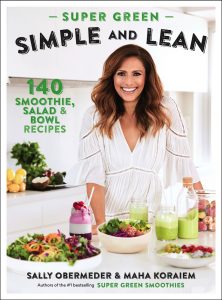 2 × 100g (3½ oz) skinless chicken breasts
62 g (2¼ oz/½ cup) pearl (big) couscous
1 teaspoon olive oil
1 bunch broccolini
Greek-style yoghurt, to serve (optional)
2 teaspoons ground chilli
2 teaspoons Middle Eastern spice blend
2 teaspoons rice malt syrup
2 teaspoons lime zest
1 teaspoon ground sumac
½ teaspoon garlic salt
juice of ½ lime (reserve the lime halves after you've juiced)
1 tablespoon olive oil
pink salt and black pepper
1 red (Spanish) onion, quartered
4 garlic cloves, unpeeled but smashed with the back of a knife
200 g (7 oz) punnet medley cherry tomatoes, halved
1 red capsicum (pepper), seeded and roughly chopped
1 teaspoon olive oil
pink salt and freshly ground black pepper
Preheat the oven to 200°C (400°F).
Mix all the ingredients for the marinade in a small bowl, then rub it all over the chicken, making sure it's well coated. Set aside.
Place the veggies in a roasting tray, drizzle with a teaspoon of olive oil, season with a little pink salt and pepper and mix well. Pop the reserved lime halves into the tray as well.
Place the chicken on top of the veggies and roast for 25 to 30 minutes, until the chicken has cooked through and the juices run clear.
While the chicken and veggies are in the oven, cook the pearl couscous according to the instructions on the packet.
Once the chicken is cooked, remove it from the roasting dish and leave to rest. Then return the veggies to the oven and turn up the heat to 230°C (450°F). Leave the veggies in the oven for another 8 to 10 minutes, or until they have nicely caramelised.
While the veggies are in the oven for the final 8 to 10 minutes, quickly blanch the broccolini in a bowl and cut the chicken into 1.5 cm (⅝ inch) slices. Divide the ingredients equally between two bowls. Add a dollop of yoghurt to the middle.
Recipe and images from Super Green, Simple and Lean, by Sally Obermeder and Maha Koraiem. Published by Allen & Unwin and reproduced with the publisher's permission.
This story originally appeared in PS News online.