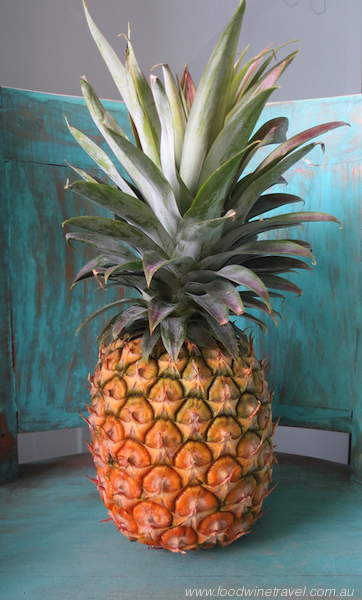 In the middle of winter, a beautiful looking pineapple adds a little ray of sunshine to our lives, wouldn't you agree? But although they look very tempting, so often the pineapples we buy fail to deliver. They're either under-ripe or over-ripe, and often they are just too sour for my liking. It's rare to find pineapples as sweet as the ones we tasted in Fiji many years ago. Pineapples have become something of a standing joke in our household because Maurie constantly craves them but 9 out of every 10 we buy are disappointing. Like a kid in a lolly shop, he just keeps going back for more! Thankfully, this big beauty that we bought from the Redcliffe market was more satisfying than most.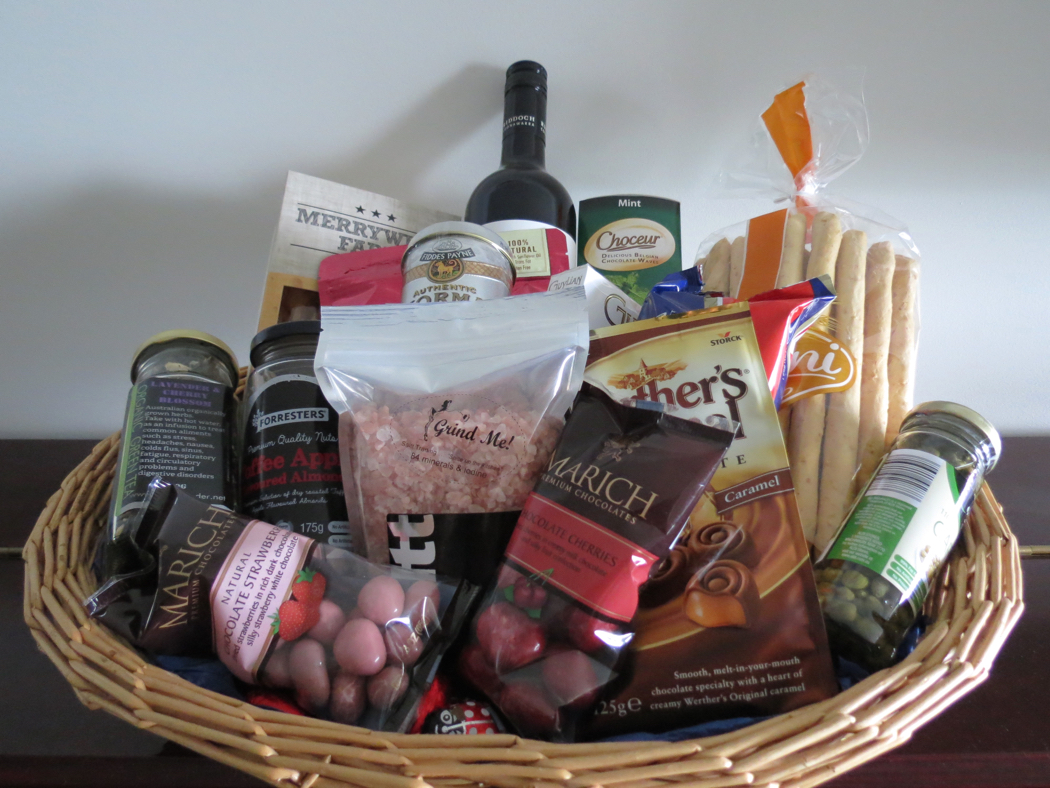 The Redcliffe show was held recently and we popped along to see what it was like. It's a small, old-fashioned, country-style show but we had fun (the pig race was very, very funny!) We bought some tickets in a raffle and I was lucky enough to win third prize: a lovely hamper filled with everything from capers, salt and curry paste to Guylian chocolates and chocolate-coated strawberries.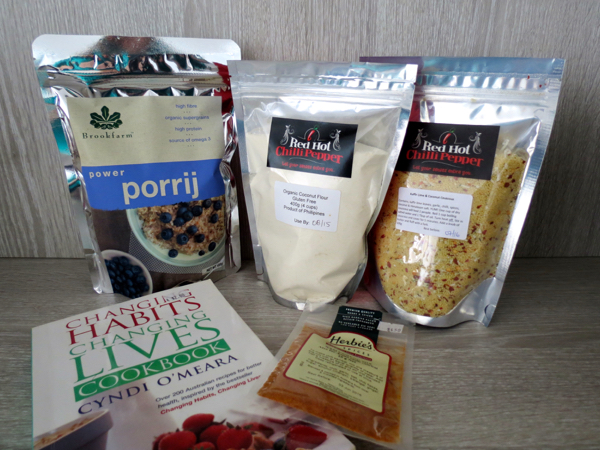 Also in my kitchen this month are Brookfarm porrij, a selection of couscous, organic coconut flour and spices we bought from Red Hot Chilli Pepper (an excellent shop in Caloundra), and a copy of Changing Habits Changing Lives that I bought from a Caloundra op shop.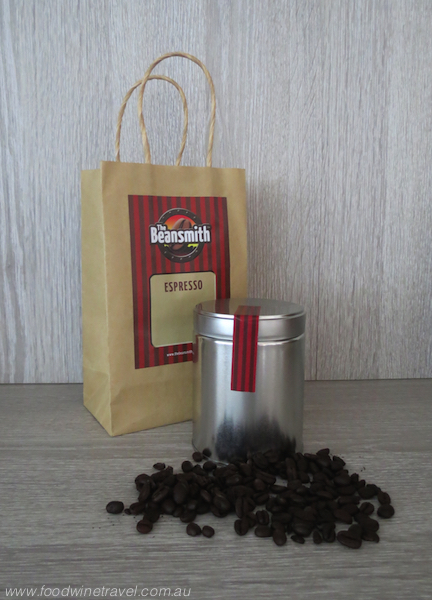 I did an excellent workshop at The Beansmith, a new Brisbane venture with a coffee roaster and cafe, where I learnt all the ins and outs of brewing coffee. And I got to take home some freshly roasted beans.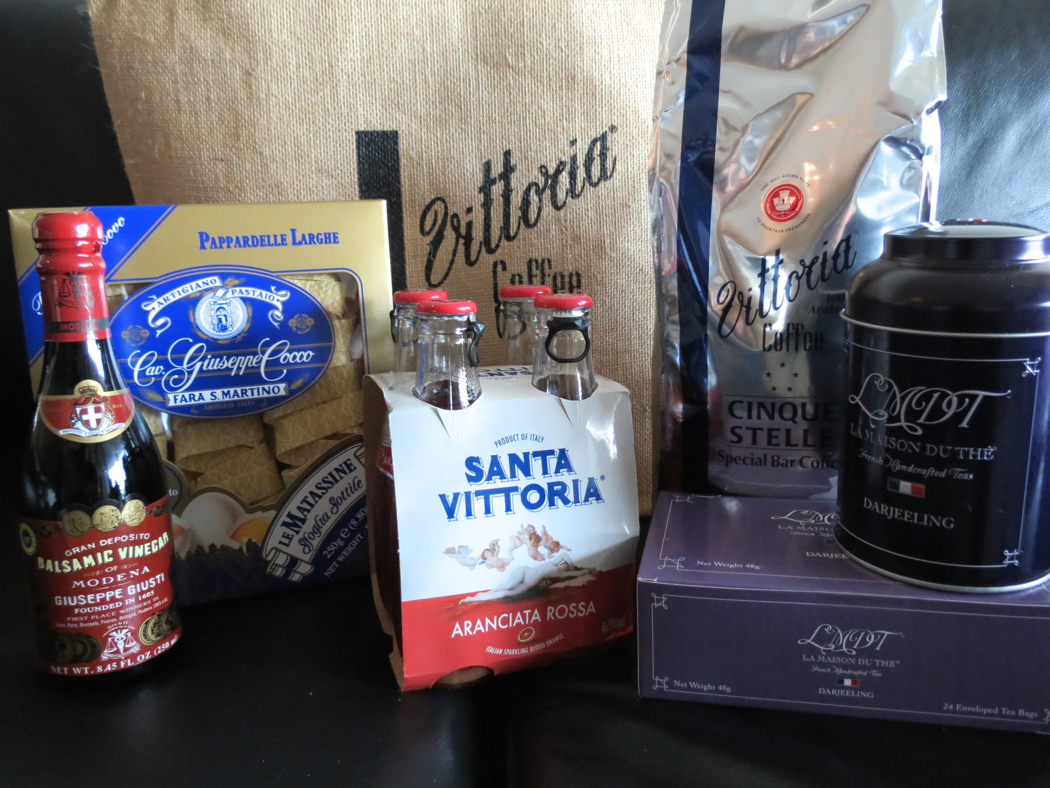 Still on the coffee trail, this wonderful bag of goodies was the take-home gift for everyone attending the launch of The Brisbane Times Good Food Good. Vittoria Coffee has been a long-time sponsor of the awards and their very generous gift included an enormous bag of coffee beans, Darjeeling tea, Santa Vittoria beverages, balsamic vinegar from Modena, and pappardelle.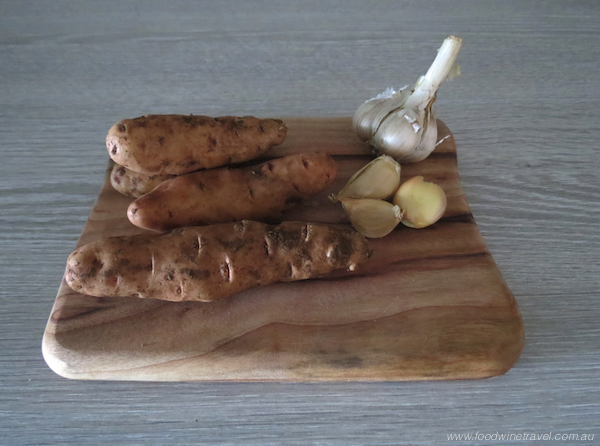 Kipfler potatoes and the most beautiful garlic from the North Lakes farmers market.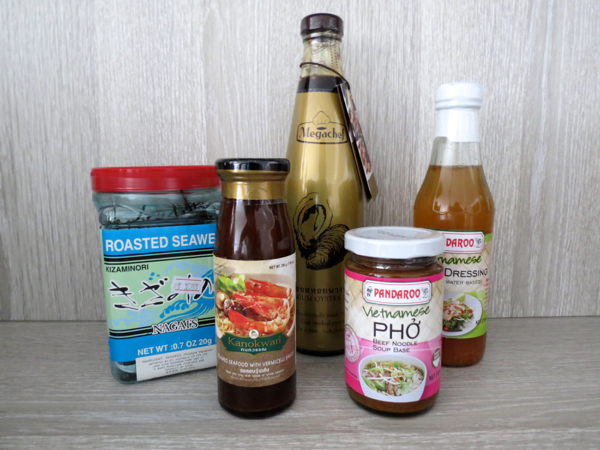 Roasted seaweed, oyster sauce, Vietnamese dressing and a soup base for Vietnamese pho from an Asian food store in Caloundra.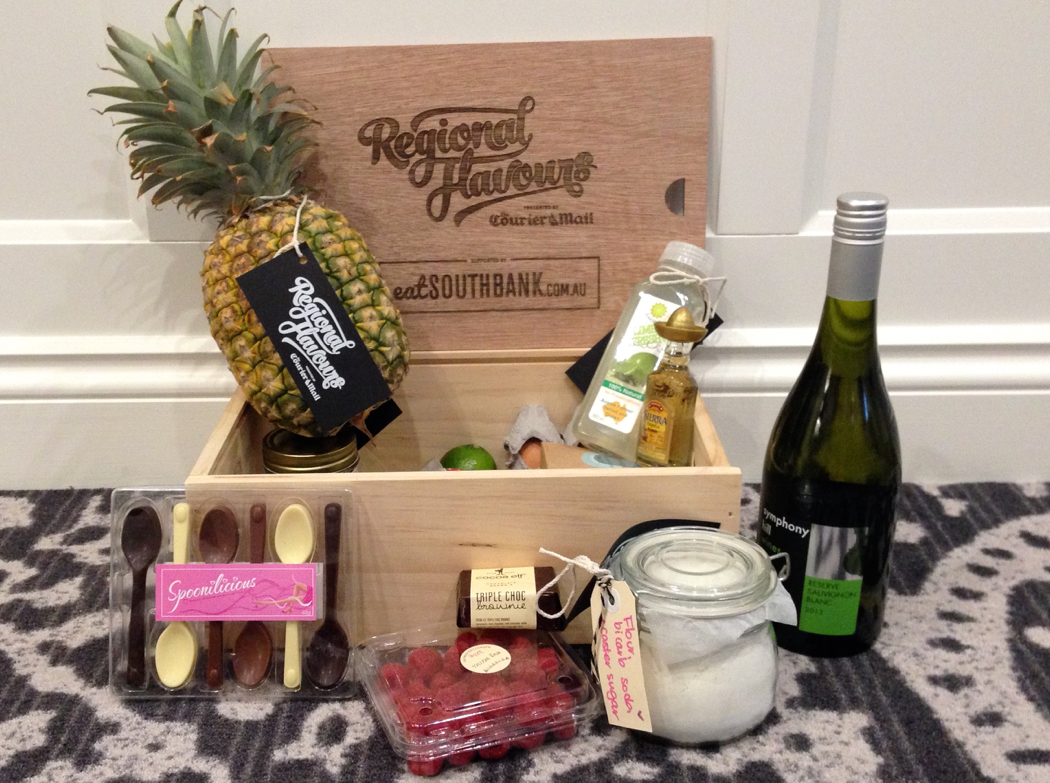 This must be the month for hampers because we're also excitedly tucking into all the delicious goodies in a lovely box that was given to us to help spread the word about Regional Flavours, a fabulous event being held in Brisbane on July 18-19. Surprise! Among the beautiful fresh produce it included was a very handsome pineapple. And it was sweet!
Thanks to Celia from Fig Jam and Lime Cordial for hosting In My Kitchen each month – go to her blog and take a peek into many other lovely kitchens.
More In My Kitchen posts.