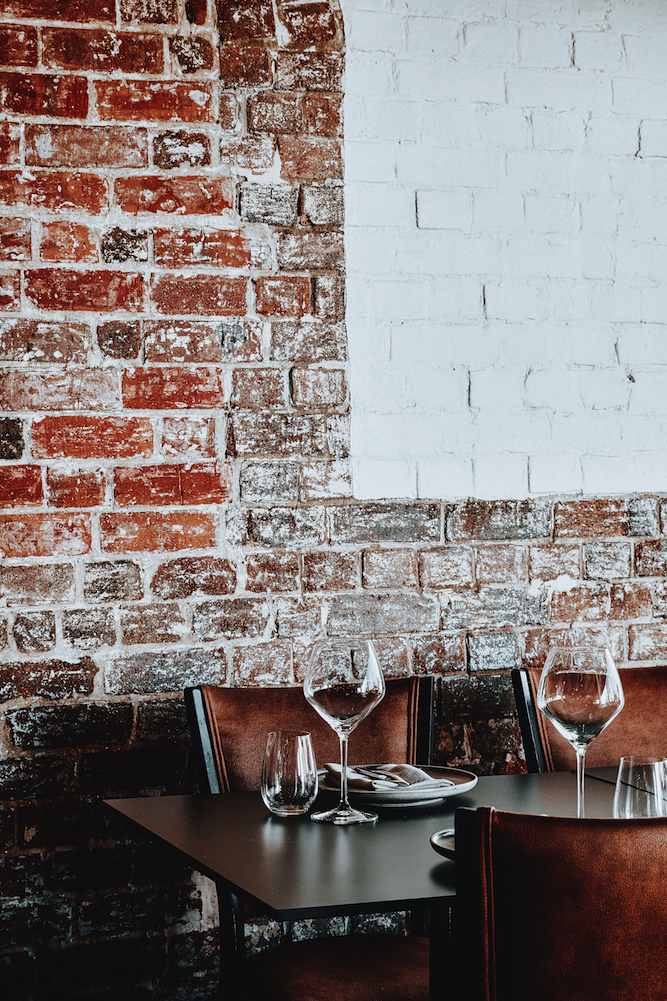 Sebastian de Kort and Kevin Docherty met while working together at Moda under the tutelage of acclaimed chef Javier Codina. They collaborated together on Nota after deciding that Brisbane needed a restaurant that was produce-driven, yet uncomplicated and affordable.
The relaxed and casual eatery in Paddington is in the space formerly occupied by Montrachet. The venue has been stripped back to basics, so that the décor is in neutral tones of black, white and tan, set against a backdrop of exposed brick and re-upholstered banquette seating.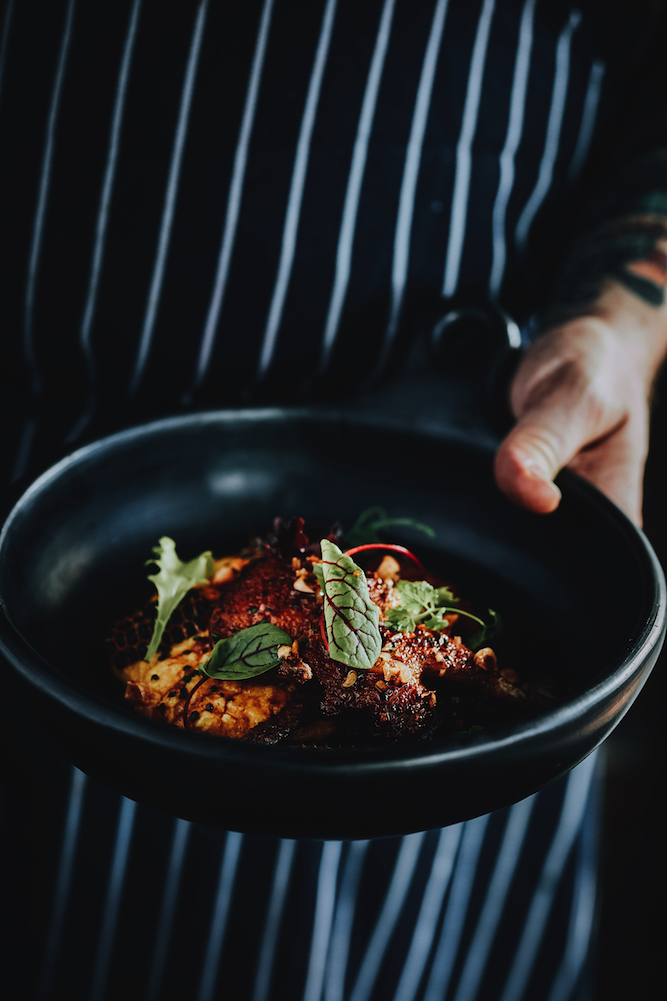 There's a finesse in the presentation of dishes, elegant glassware and the tight but interesting cocktail and wine list, sourced from local and European small-batch producers. Yet the dishes are designed to be shared plates and none are overly expensive, the dearest item on the menu being a sirloin at $36.
The duo loved the kitchen as it is and have settled easily into their new space. Although this is their first restaurant, both have experience in Brisbane and abroad. Docherty did his apprenticeship under Philip Johnson at e'cco bistro and worked with Michelin-starred chefs overseas. De Kort did his apprenticeship at Moda and worked in France before opening The Cheese Pleaser with his mother, Sharyn, in 2017.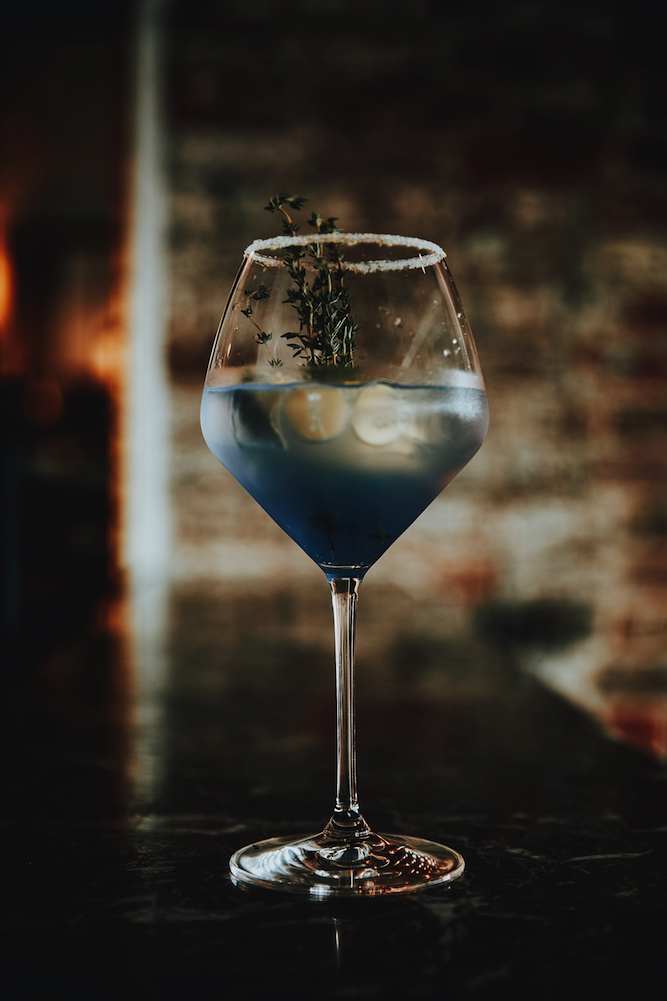 They maintained the connection they forged at Moda and have had great fun coming up with simple yet creative dishes, like the puffed rice crisps topped with smoked sesame cheese and semi-dried tomato ($5). A tempura fish sandwich comes in at $8; indeed, all the snacks are priced at $10 or less.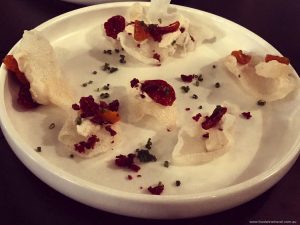 Mains are priced around $22 to $26, with the exception of the fish (market prices) and the steak. Slow-cooked octopus is a flavour sensation with raspberry emulsion and fennel drenched in citrus, while the warm lamb salad is another lovely main with chimichurri, greens and ricotta.
One ingredient in the lamb salad has us intrigued, and it turns out to be sapphire grapes, cooked in a little olive oil and Spanish chardonnay vinegar before being cooled. This gives them an almost caramelised flavour, an unexpected delicious touch.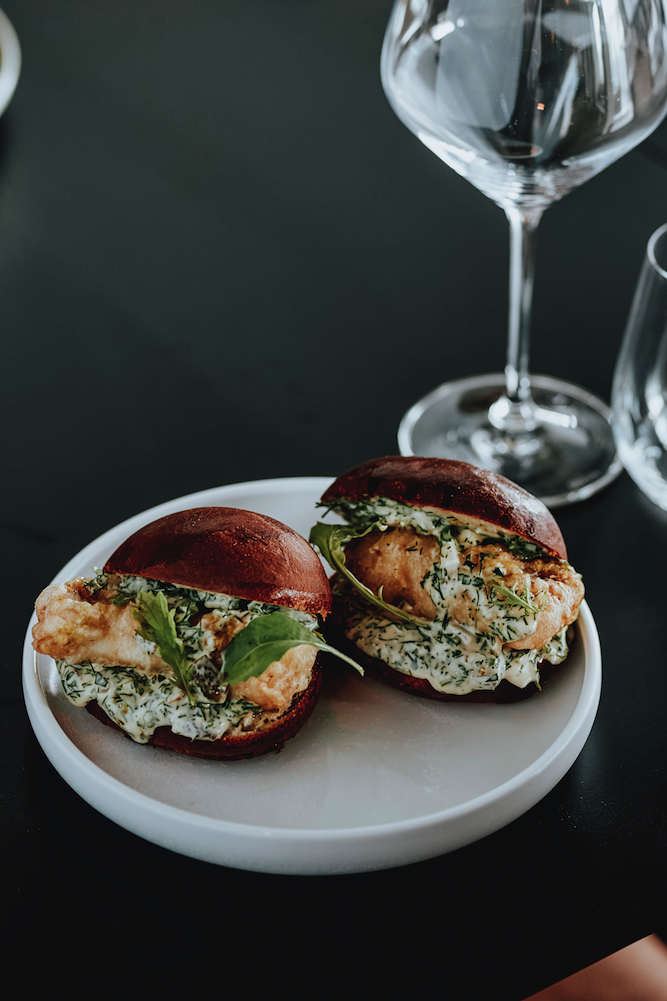 A bowl of mashed potato with bone marrow sauce gets the thumbs up from everyone at our table and some remark that they can see themselves coming here regularly for a bowl of mash and a glass of wine.
There are just three desserts on the menu and they all sound amazing, but we can vouch for the warm crumble which is made from a mix of plum, yellow peach and apple and comes with a vanilla anglaise poured at the table. There is also a Callebaut chocolate brulée with raspberry sorbet, and a Custard tart with prunes and Pedro Ximenez ice cream. Yum!
Groups of eight or more diners are requested to choose a banquet menu of either $55 or $75 a head.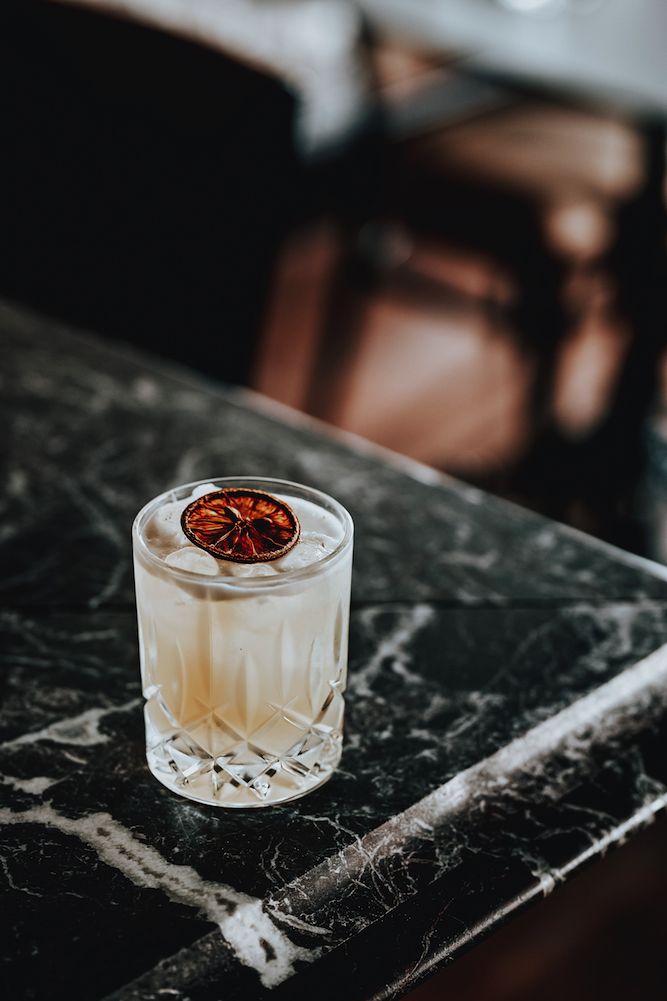 If you go:
Nota
224 Given Terrace
Paddington
Brisbane Qld
Australia
Tel: +61 7 3217 6116
Christine dined as a guest of Nota. All photos (except where indicated) were supplied by Cocom Communications and used with their permission.