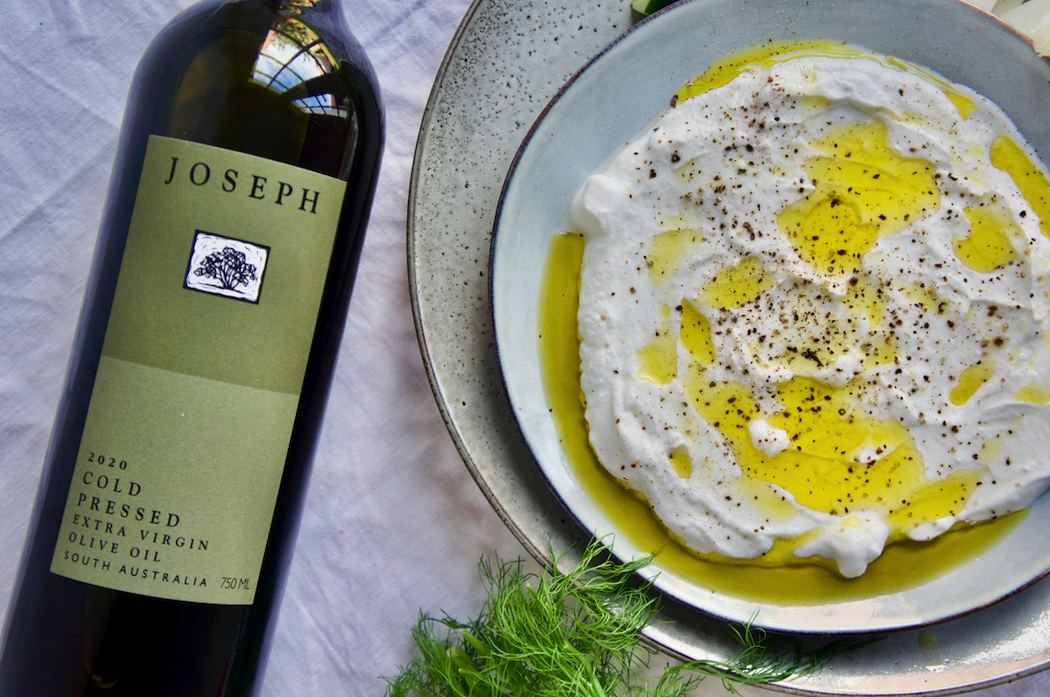 Everyone should have a bottle of JOSEPH 2020 Cold Pressed Extra Virgin Olive Oil in their kitchen – not on the kitchen bench, but rather in a cool dark cupboard. Heat and light will see your beautiful oil deteriorate in no time.
And the JOSEPH really is a beautiful oil that you want to look after. It's so pure and fresh, smooth and buttery, with a lovely balance of acidity. The fruity, nutty notes give way to a clean peppery finish. It's an oil that you'd happily drizzle – nay, pour generously – over grilled vegetables, fish and chicken, salads, crusty bread and soft Italian cheeses.
A blend of Frantoio, Leccino, Coratina olives harvested in June, the oil was given six weeks to settle before bottling. The fruit was pressed at low temperatures to ensure purity of flavour, freshness and balance. Available for $36 through the Primo Estate website, this is an oil that deserves to be savoured. It's best consumed before March to fully appreciate its freshness.