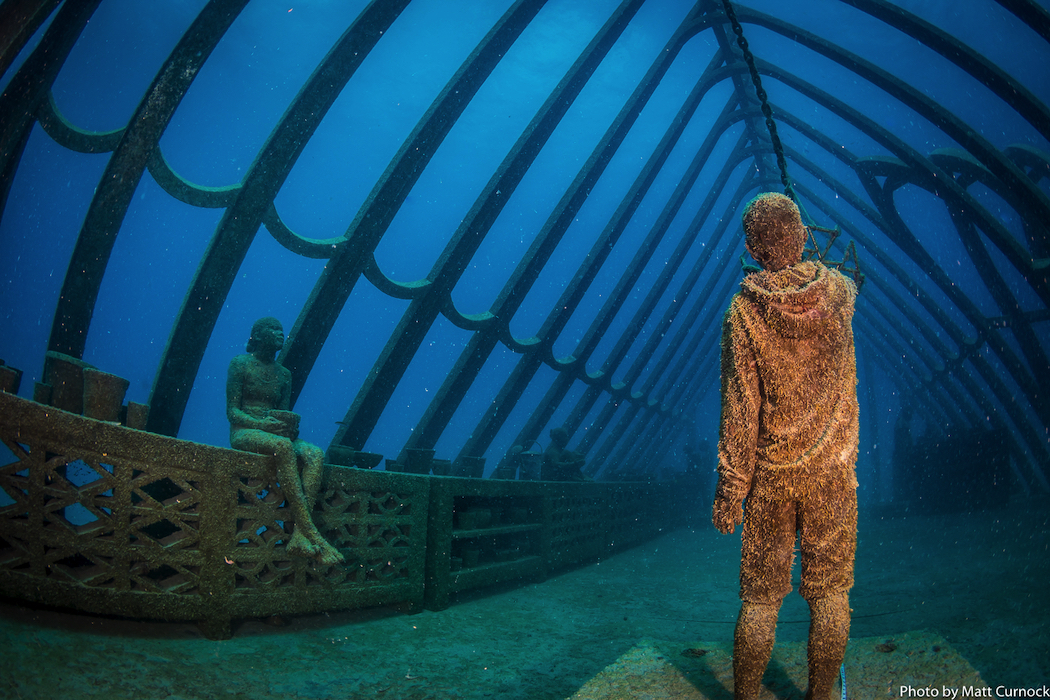 Tasmania has its avant-garde MONA (Museum of Old and New Art) and now Queensland has MOUA. Like MONA, Queensland's MOUA (Museum of Underwater Art) is designed to be innovative and thought-provoking, although completely different in its execution.
Opened last month on the Great Barrier Reef, MOUA is a series of installations by underwater sculptor Jason deCaires Taylor. The strikingly beautiful creations are designed to not only entertain visitors but also to spark meaningful conversations about reef conservation.
Although it is the only underwater art museum in the Southern Hemisphere, the artist has been responsible for numerous underwater installations in the Atlantic and Indian Oceans. MOUA is unique, however, in that it contains his first-ever underwater building.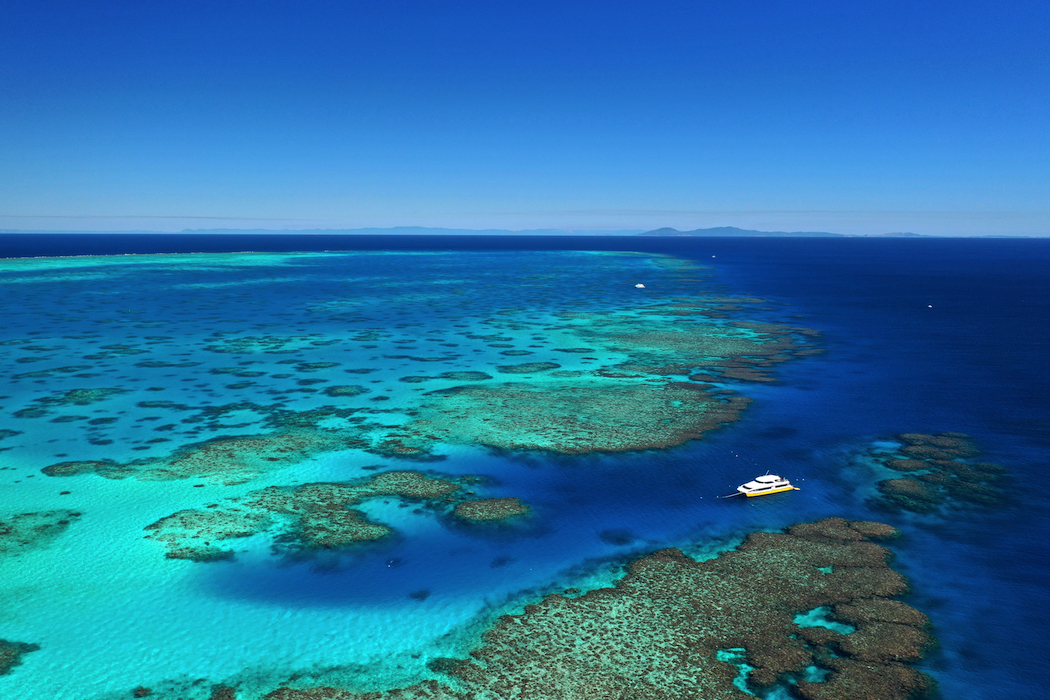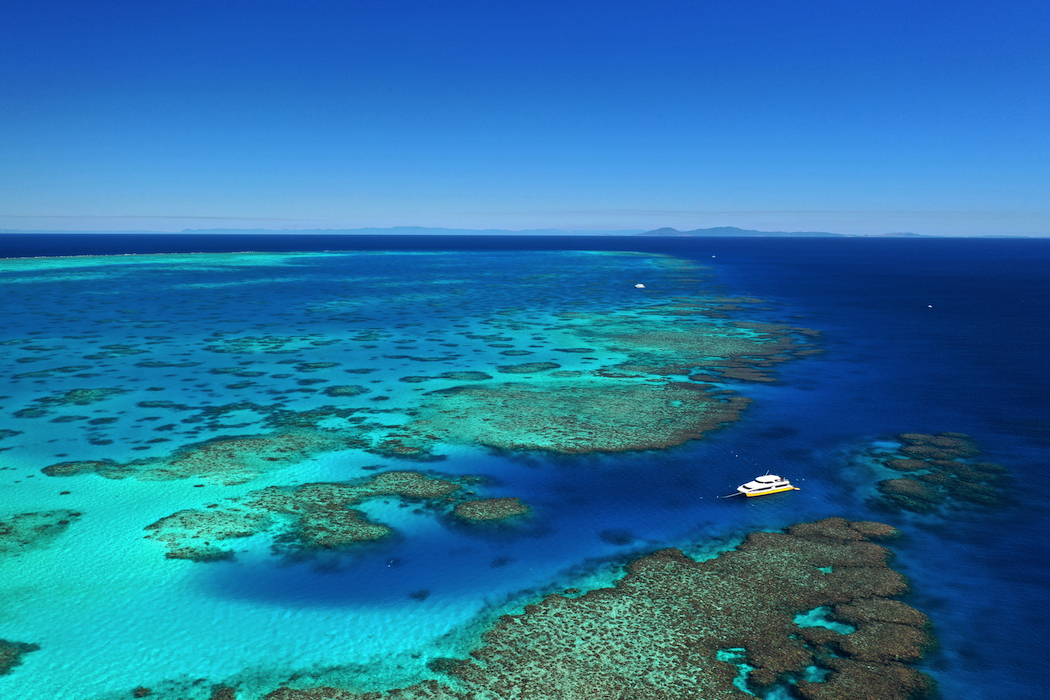 MOUA is being installed in stages on the Great Barrier Reef, with two installations already in place, Ocean Siren on The Strand in Townsville and Coral Greenhouse at John Brewer Reef, about 80 kilometres off the North Queensland coast. Stage Two on Palm Island and Stage Three on Magnetic Island are expected to open next year.
The locally made sculptures are created from non-toxic marine cement, which is very similar to rock and an inert composition that doesn't corrode. Coral attaches to the textured surface, gradually obscuring the installation over time and essentially creating an artificial reef.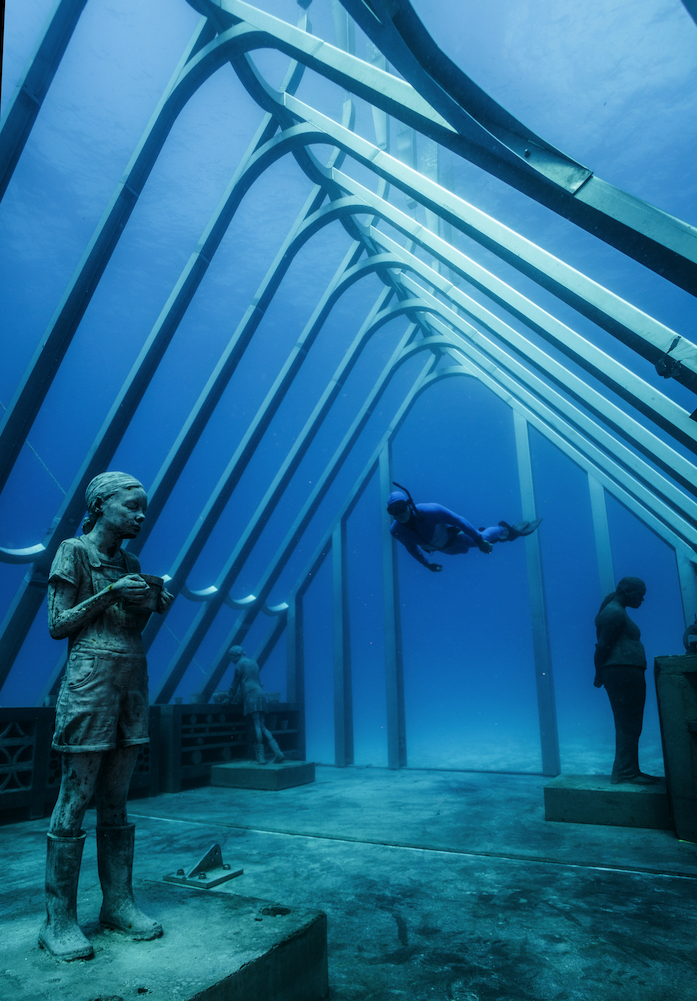 Five commercial tourism operators will offer diving and snorkeling tours to the Coral Greenhouse at John Brewer Reef. Yongala Dive and Adrenalin Dive are already offering tours, while Sealink Queensland will host tours from early 2021, and Pro Dive Magnetic Island and Orpheus Island Resort are also planning tours.
MOUA offers a platform to share the stories of the World Heritage-listed Great Barrier Reef, and the culture of its First Nations people. The museum acknowledges the Manbarra and Wulgurukaba, traditional owners of the Sea Country on which it operates.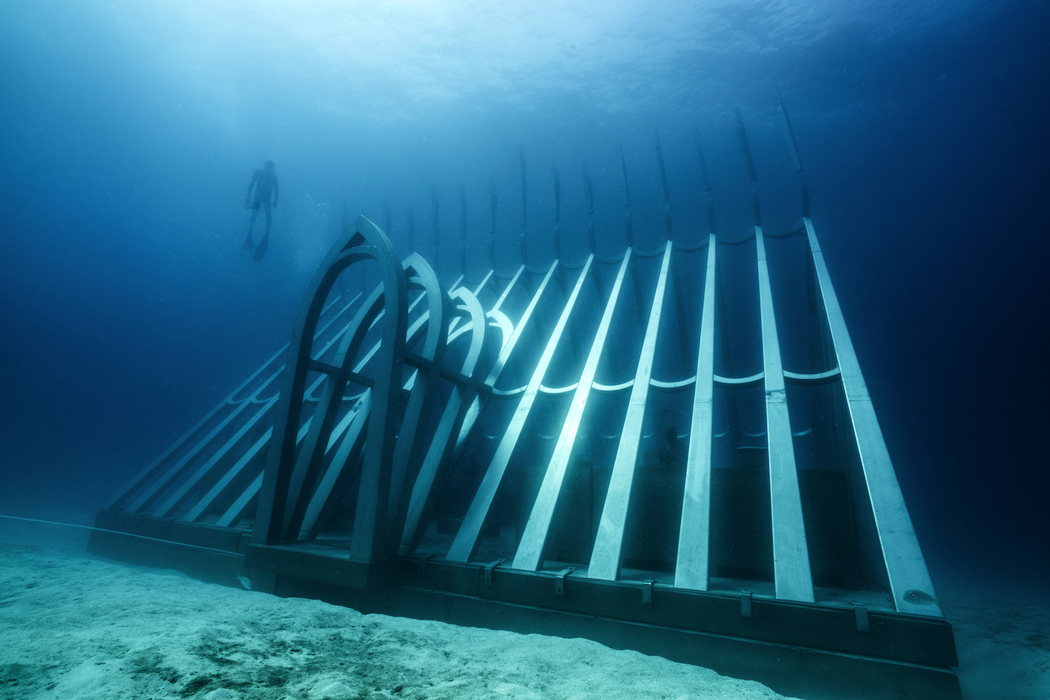 Ocean Siren, installed alongside Townsville's Strand Jetty, is modelled on Wulgurukaba Traditional Owner Takoda Johnson. Free to view and open 24/7, it changes colour in response to variations in water temperature and is designed to inspire reef and ocean conservation action.
MOUA Deputy Chair Dr Adam Smith said it had taken more than four years of hard work to bring the museum project to fruition.
"The Coral Greenhouse merges reef conservation, research and science with tourism, the arts and Indigenous storytelling," he said. "We want people across the world to be inspired by MOUA. At a time when our tourism industry has been brought to its knees, MOUA will provide a significant economic boost to our region."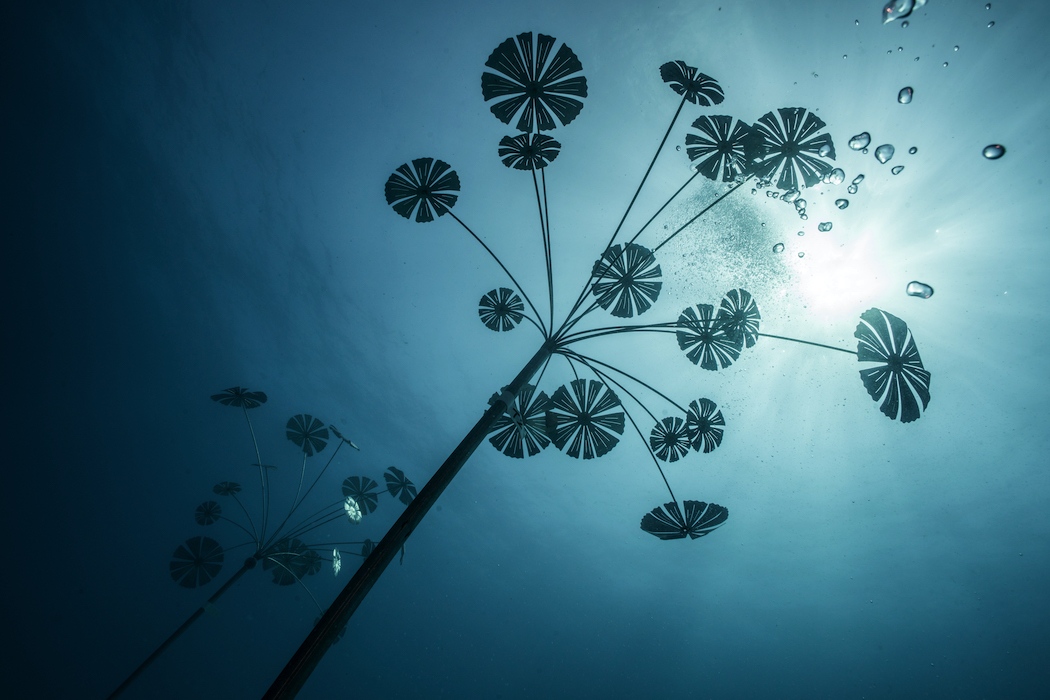 The majority of funding required for the project came from the Queensland Government, which invested $3 million in what is expected to become a significant tourism drawcard for Townsville and North Queensland.
Jason de Caires Taylor said while he was disappointed he couldn't be in Townsville for the opening, it was exciting to see his artworks begin to take on a life of their own. "As the Coral Greenhouse is slowly colonized and built upon by the reef, it will be gradually absorbed into its surroundings," he said.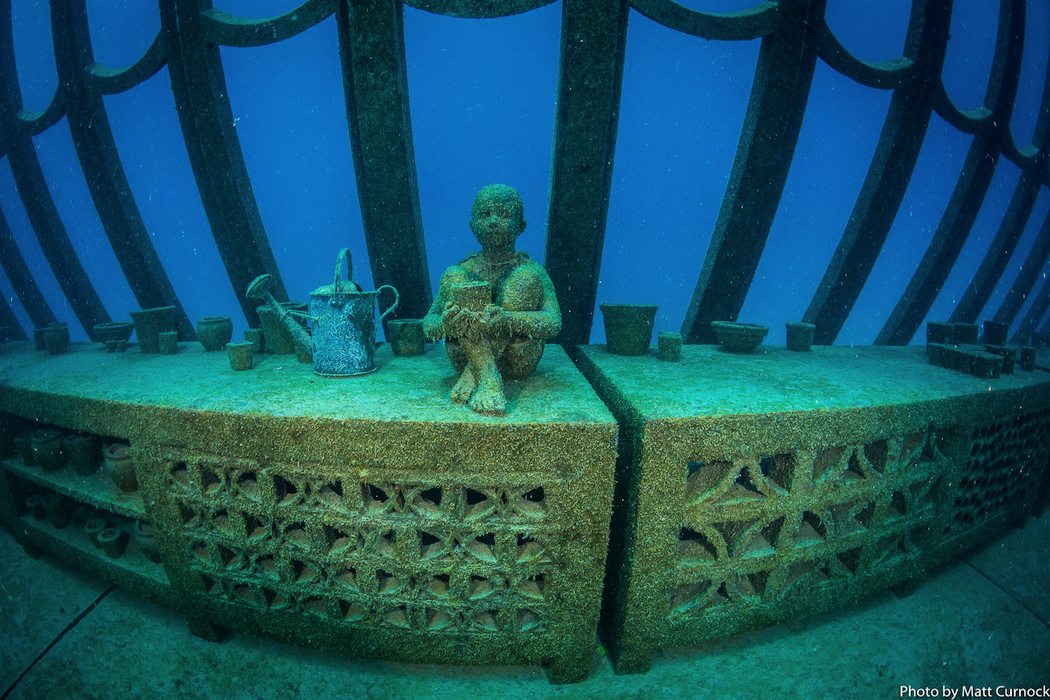 "What happens in the sea affects us all directly and affects our livelihoods, along with the future of our species. I believe one of the best ways to inspire people is to show them how incredible the ocean and Greater Barrier Reef is and how important it is to continue to conserve it."
Paul Crocombe, of Adrenalin Dive, said MOUA would take the company's Great Barrier Reef tours to a whole new level, while SeaLink general manager Chris Briggs said his company was looking forward to delivering a world-class tourism experience.
Bookings for snorkel and dive tours to the Coral Greenhouse can be made at www.moua.com.au