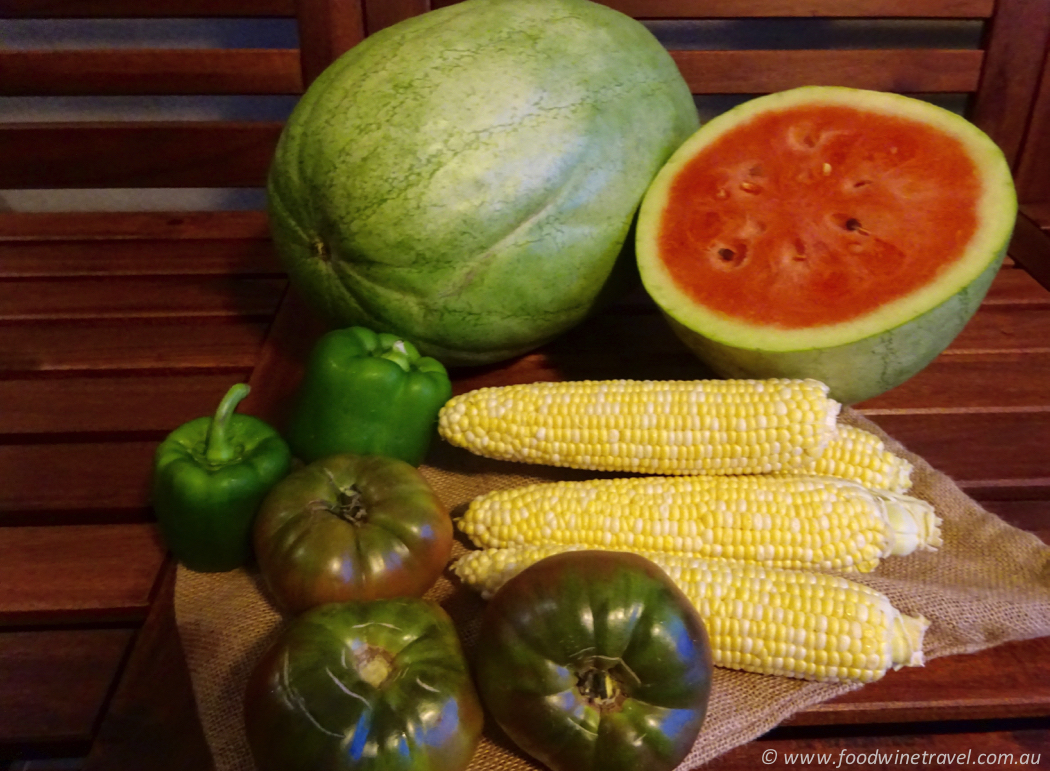 Can it really be March already? We've had a busy few months of entertaining and being entertained – I love our very social summer months. We managed a brief getaway to visit cousins near Maclean, in northern New South Wales, where we spent an idyllic few days on their houseboat on the Clarence River. They have a couple of acres where they grow a lot of their own fruit and veg, and we came away armed with this wonderful haul, including watermelons, capsicums, sweeter-than-sweet corn and some amazing tomatoes that are a cross between Grosse Lisse and Black Russian. There's nothing better than homegrown, is there?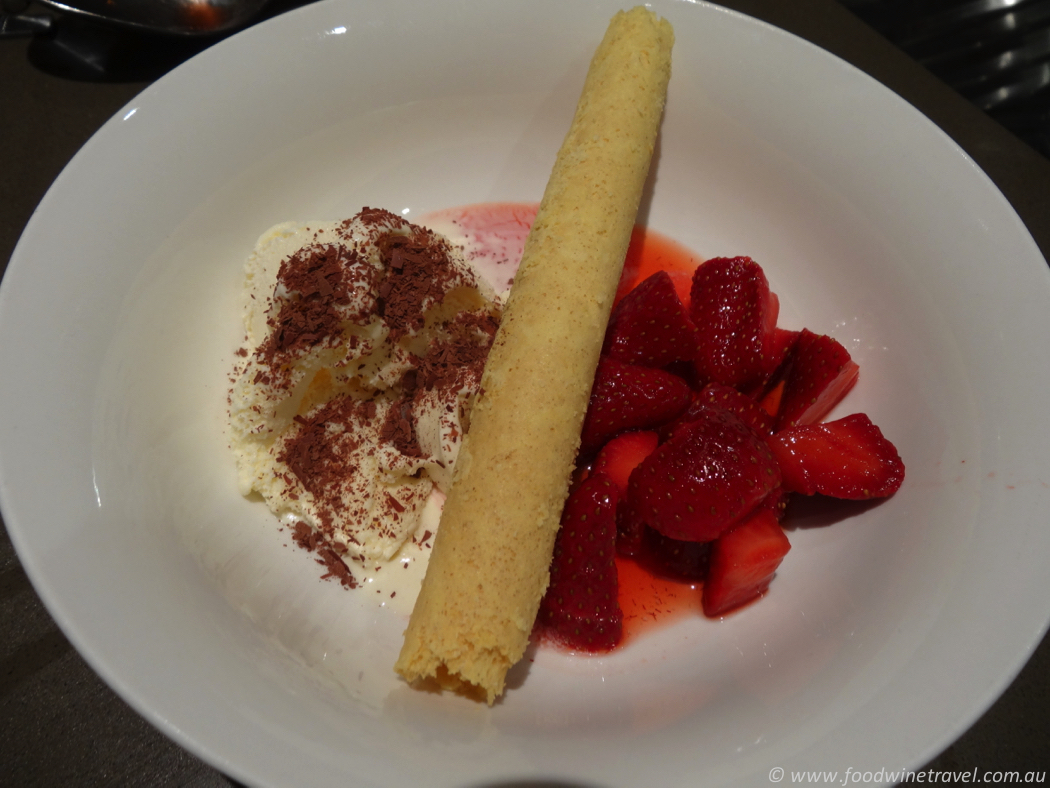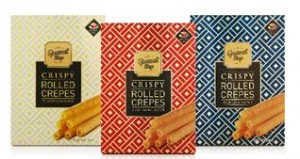 Looking to make a quick dessert, we found these Crispy Rolled Crepes lurking in the pantry and thought they would go beautifully with some strawberries that we had lightly poached. I was sent a sample of these Gourmet May's crepes and was pleasantly surprised at how flaky, buttery and utterly delicious they were. They come in traditional, toasted coconut and French almond flavours, and are available in gourmet delis and fine food stores.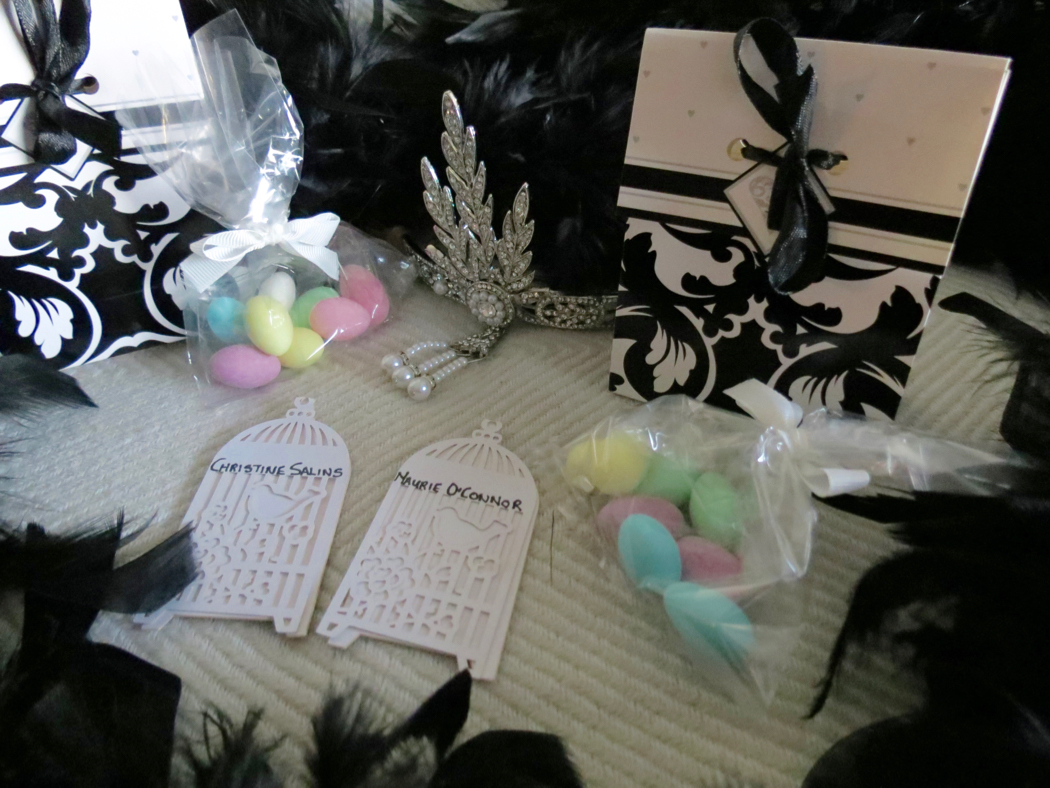 In my kitchen are these delightful party favours – little bags of sugar-coated almonds – what a treat! We were given them at our neighbours' birthday celebration, which had a 1920s/Gatsby theme.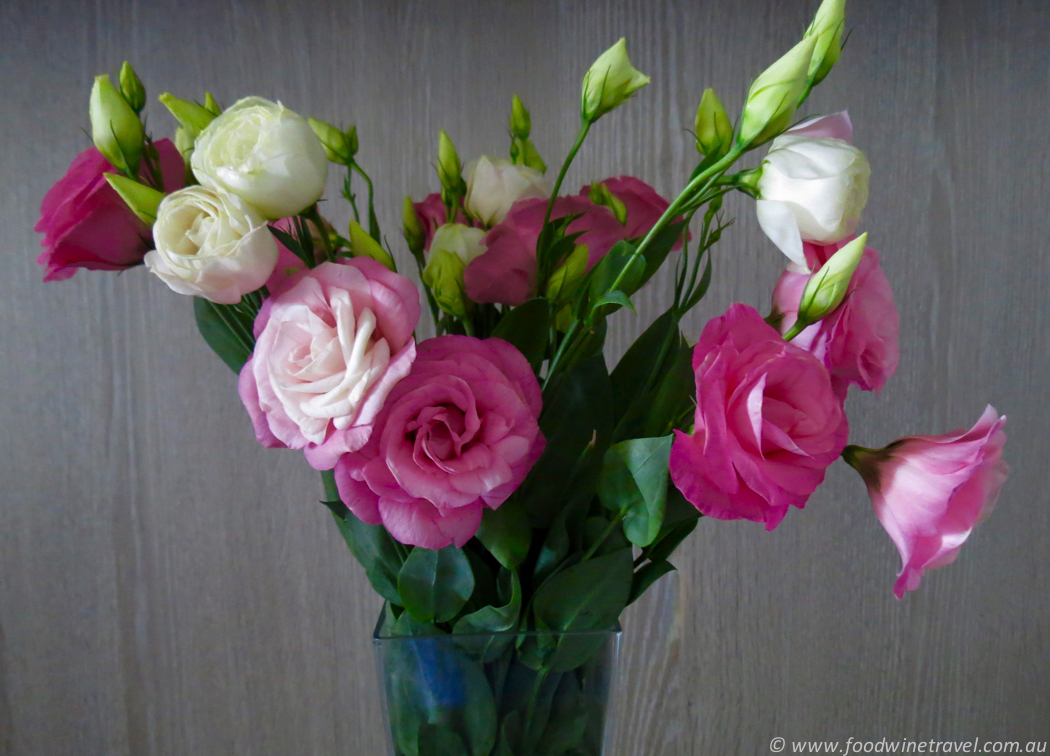 These flowers from some of the lovely folk we've entertained lasted a good few weeks – I was amazed by their longevity. Flowers rarely last long in our semi-tropical climate. We've been doing so much entertaining lately that we've dubbed our apartment "Café 507".


Despite the number of meals we've been turning out, the pantry remains well-stocked thanks to some goodies that have been to us to sample. French-born Sydney chef, David Bitton, sent three of his limited edition products to celebrate 15 years in business for his Bitton brand. His Tarragon and White Wine Mustard, Citrus Honey with Sea Salt, and Spiced Mayonnaise are quality products that add an exotic touch to dishes. David suggests coating a rack of lamb with the mustard, dressing prawn cocktail with the spiced mayonnaise and drizzling the honey over goat's cheese on lavosh. He sells his products through 500 stores across Australia, and you can buy them at his café in Alexandria, Sydney, which sadly I've not yet had the pleasure of visiting (though my other half has – envy…)

We were also sent these beautifully packaged King Oscar mackerel fillets, which come from the pristine icy waters around Norway. They're a rich source of protein and Omega 3, and they're great on bruschetta or in salads or pasta.

We loved cooking with this Maleny Black Angus Beef, 100% grass-fed beef produced by Sue and Mark Menkens on their farm in the Blackall Ranges. They deliver direct to South-East Queensland residents and kindly dropped off an esky with a couple of steaks for us to try. The meat was rich and flavoursome, juicy and tender. Yum!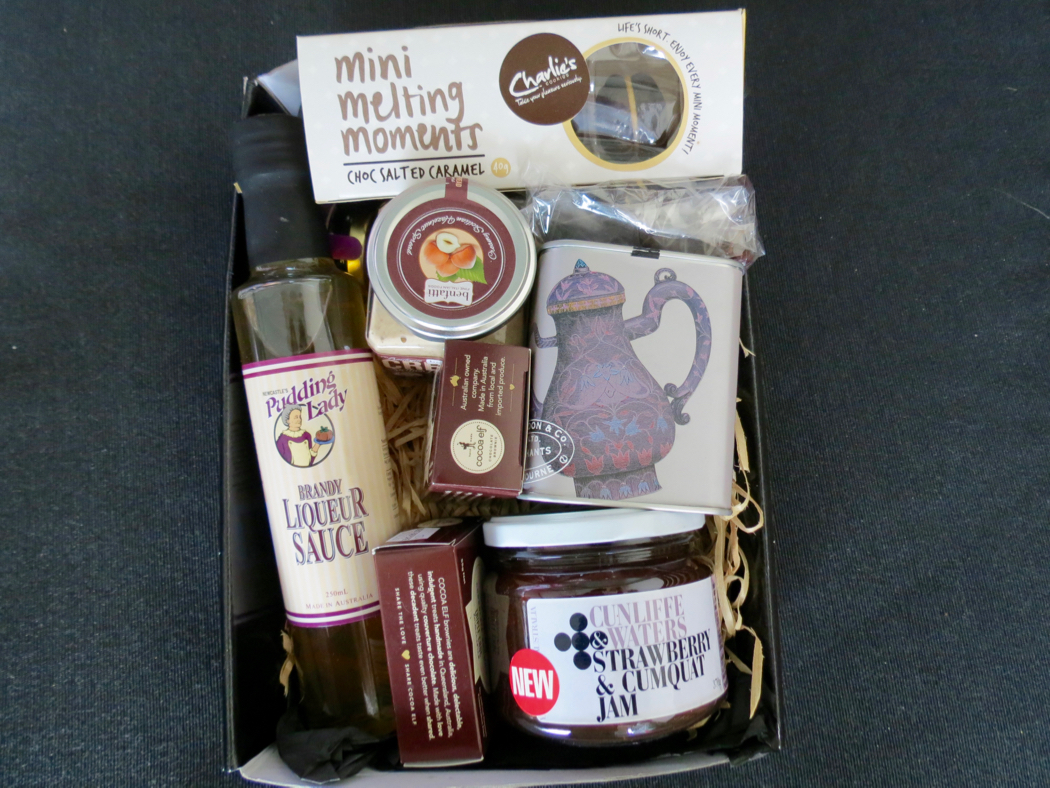 Our pantry has also been given a boost with this hamper given to us for Christmas by my lovely niece. It had loads of delicious goodies including tea, strawberry and cumquat jam, sauces, chocolate brownies and melting moments. Most of these have already been eagerly devoured!
I'm sharing this post with Maureen of The Orgasmic Chef, who has taken over from Celia in hosting In My Kitchen. Maureen is going through some tough times so I'm particularly grateful to her for sharing the kitchen love.