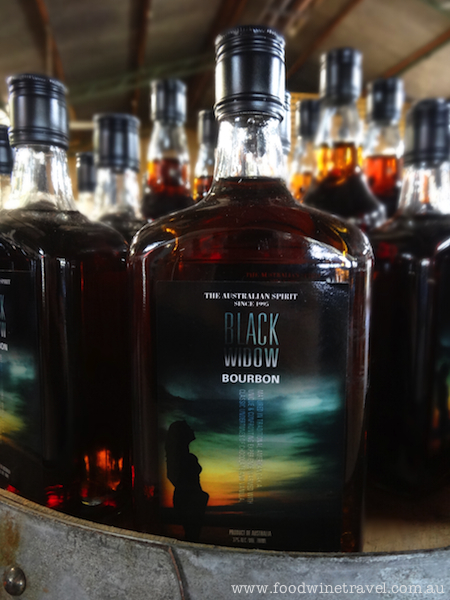 Steve Norris was a fruit grower who started making grappa and, well, one thing led to another and now he's a distiller selling spirits to more than 700 shops around Australia.

Chances are you might have seen some of his products which come with memorable names such as Red Kelpie Dark Rum, Black Widow Bourbon, Chiapas Tequila and Young Drop Brandy.

We tasted his newest product, delicious Butterscotch Schnapps, and his Ouzo 21 which he claims – quite unashamedly – is Australia's finest Ouzo. I haven't tasted any other Australian Ouzo so I couldn't be sure, but we were mightily impressed.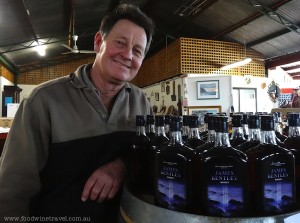 Steve's Bluestill distillery is in Young, NSW, and visitors are welcome to drop in and try his products at the café and gift shop. His best selling product is James Bentley Whisky, distilled from a blend of corn and rye, and matured in French oak for more than a year.
Steve began making spirits in 1996, originally on a property near Harden, before setting up the distillery in Young three years ago.
The distillery is in production every day except Sunday, and it does one and a half shifts each day to keep up with demand. His customers, it seems, know that they're onto a good thing.
Fact file:
Bluestill Distillery, Restaurant, Café & Gift Shop
Corner Henry Lawson Way & Fontenoy Streets, Young, NSW, Australia
Tel: +61 (0)2 6382 2200
www.bluestill.com.au
Related post: Weekend In The Country; Hilltops Wine Dinner.