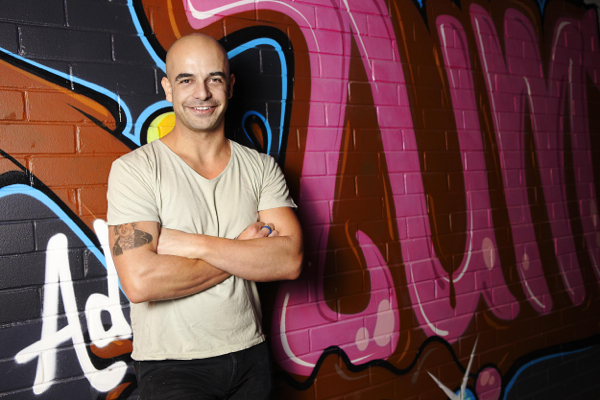 THIS COMPETITION HAS NOW CLOSED.
Some of Australia's finest regional produce will be on offer at the Good Food & Wine Show in Brisbane from October 17-19. Participate in masterclasses and chat with local farmers, producers, winemakers and chefs. This year's show will feature some of the finest food artisans from Gympie to Northern NSW, along with special wines that you'd be unlikely to find in the supermarket.
Win a double pass!
Food Wine Travel has three double passes to the show to give away! More about that at the end of this post.
But first, here's what to expect this year (General ticket entry $26):
The Courier Mail Theatre presented by Ilve – Watch and learn from local and interstate chefs including Alastair McLeod, Matt Golinski, Matt Moran, Miguel Maestre, Maggie Beer and Matt Stone. Sessions are free, but book in advance.
Riedel Wine Theatre – Free wine appreciation classes on the hour.
Laucke Creative Kitchen –Sammy and Bella from My Kitchen Rules give quick and easy cooking tips.
Nespresso Experience – Explore the latest coffee innovations and brewing techniques.
Cheese Alley by Tuckers Natural – Buffalo mozzarella, cheddar, camembert, goat's cheese or creamy brie; meet the makers.
Nip of Courage Grazing Garden – food trucks from around Brisbane (including The Bun Mobile, That BBQ Joint and Siguenos); eat, chat and relax over wine or cocktails.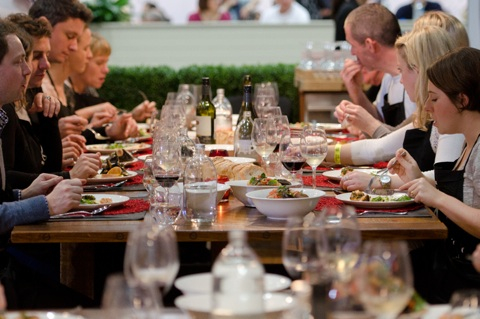 Taking it to the next level – VIP Celebration Pass ($135 per adult).
Relax in the VIP lounge and enjoy Coonawarra wines, craft beers and canapés. The VIP Pass also includes reserved seating in the Theatre so you don't miss the live shows.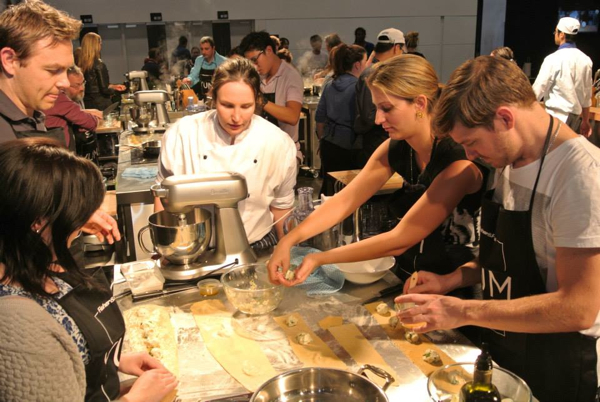 Add flavour to your foodie experience (additional charges apply for these).
Lifestyle FOOD Chef's Table – Sample the three-course spoils prepared by each chef after the Courier Mail Theatre sessions, with Robert Oatley wines and a goodie bag.
Riedel Glass Tasting – Discover how varietal specific glasses affect your wine palate while tasting Robert Oatley's Reserve range of Finisterre Pinot Noir, Shiraz and Cabernet Sauvignon (and you get to take some glasses home).
Zumbarons Masterclass – Learn the secrets behind Adriano Zumbo's famed Zumbarons in a hands-on session, and take home your creations.
Miguel's Spanish Fiesta – Sangria, music and a paella cooking class with Miguel Maestre.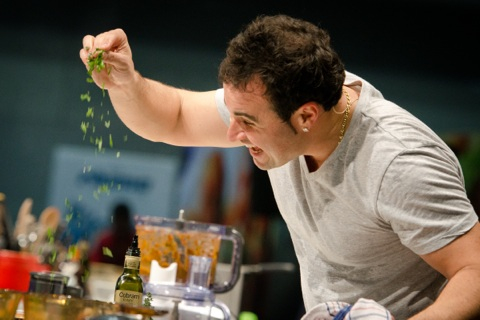 These are but a few of the masterclasses on offer. The Good Food & Wine Show will be held at the Brisbane Convention & Exhibition Centre from October 17-19, 9am-5pm each day. For full details and to buy passes, visit www.goodfoodshow.com.au
Win a double pass!
Email [email protected] and tell me which of the Good Food & Wine Show chefs you'd love to meet and why.
Put "competition" in the subject line and include your address so the passes can be mailed to you if you win.
The competition is open to all Food Wine Travel subscribers. Hop on over to the box in the top right corner to subscribe if you haven't already. Entries close on Thursday, October 9.