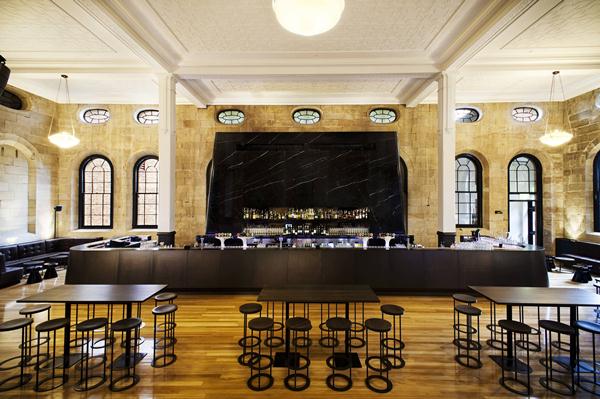 I must say, I'm all for a good party, and the opening of Bar 100, Sydney's newest, coolest, destination on the bar scene, was one not to be missed.
Energetic bar staff served up the night's signature cocktails which included a gin-based rhubarb and berry creation named Bethels' Berries, and a fruity, rum-based cocktail – called Sailors Punch in keeping with the evening's nautical theme – with flavours of pineapple and all things tropical.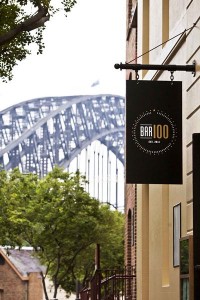 There was no shortage of tasty treats throughout the evening, with stunning waitresses dishing out little wagyu beef burgers, fresh oysters topped with an Asian dressing, and crispy falafel accompanied by a mint tahini.
There were gourmet wood fired pizzas served fresh from the oven on rectangular wooden boards,  and my favourite: savoury cream cheese puffs in a choux pastry. Just divine.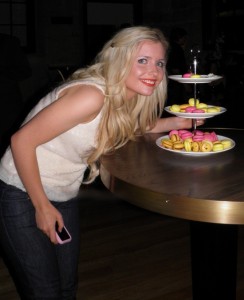 To finish, platters of homemade marshmallows and chocolate pralines made the rounds as well as miniature lemon meringue pies and handmade macarons. All of which could be observed in preparation in the open kitchen of the restaurant in the basement.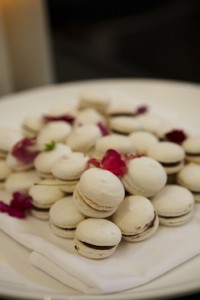 I could go on and on about the food and the way in which the event organisers tended to even the smallest details (even putting out nautical-styled cushions for people to sit on after most of the crowd had dispersed).
But the main attraction, the one that really stole the show, was Jessica Mauboy and her dancers, all in nautical-style attire, performing to her two hit records in a sweetly choreographed performance. She had a wonderful stage presence, gorgeous costuming and a cheeky smile that lit up her face.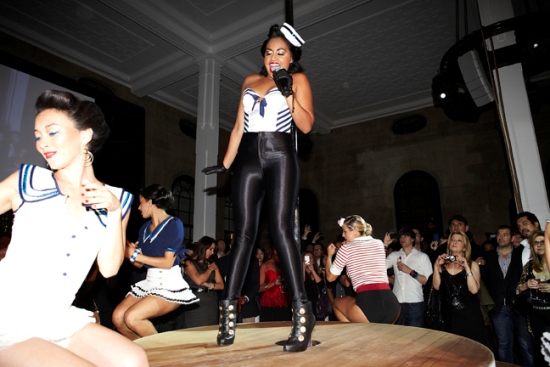 We took the opportunity to check out all three levels of the venue, which includes gorgeous outside terraces; a downstairs restaurant, 8 Brothers;  and a bustling upstairs and main bar.
The building, at  100 George Street in The Rocks, was built in 1856 and is closely tied to Sydney's early maritime, social and religious history.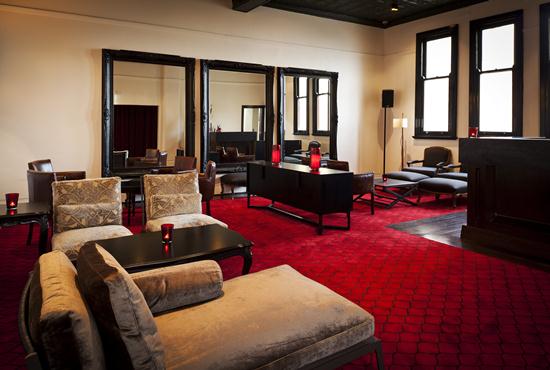 More than $13 million was spent restoring the heritage-listed building, which now boasts soaring ceilings, four bars, a VIP lounge, cigar terrace, arched windows, chandeliers, leather seating and more.
Every which way we turned, there was another little area, private bar or somewhere to get some fresh air. One of the nicest spots for conversation is the Chapel, original to this gorgeous old building and now an intimate bar.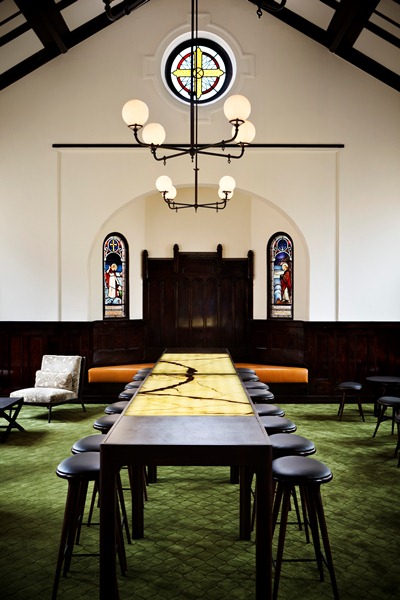 The event ticked all the boxes for its event design, fabulous location, plenty of good food, great entertainment and friendly staff.

Fact file:
Bar 100 is open Sunday-Thursday 12pm-1am and Friday-Saturday 12pm-3am
100 George Street, The Rocks, Sydney NSW
www.bar100.com.au