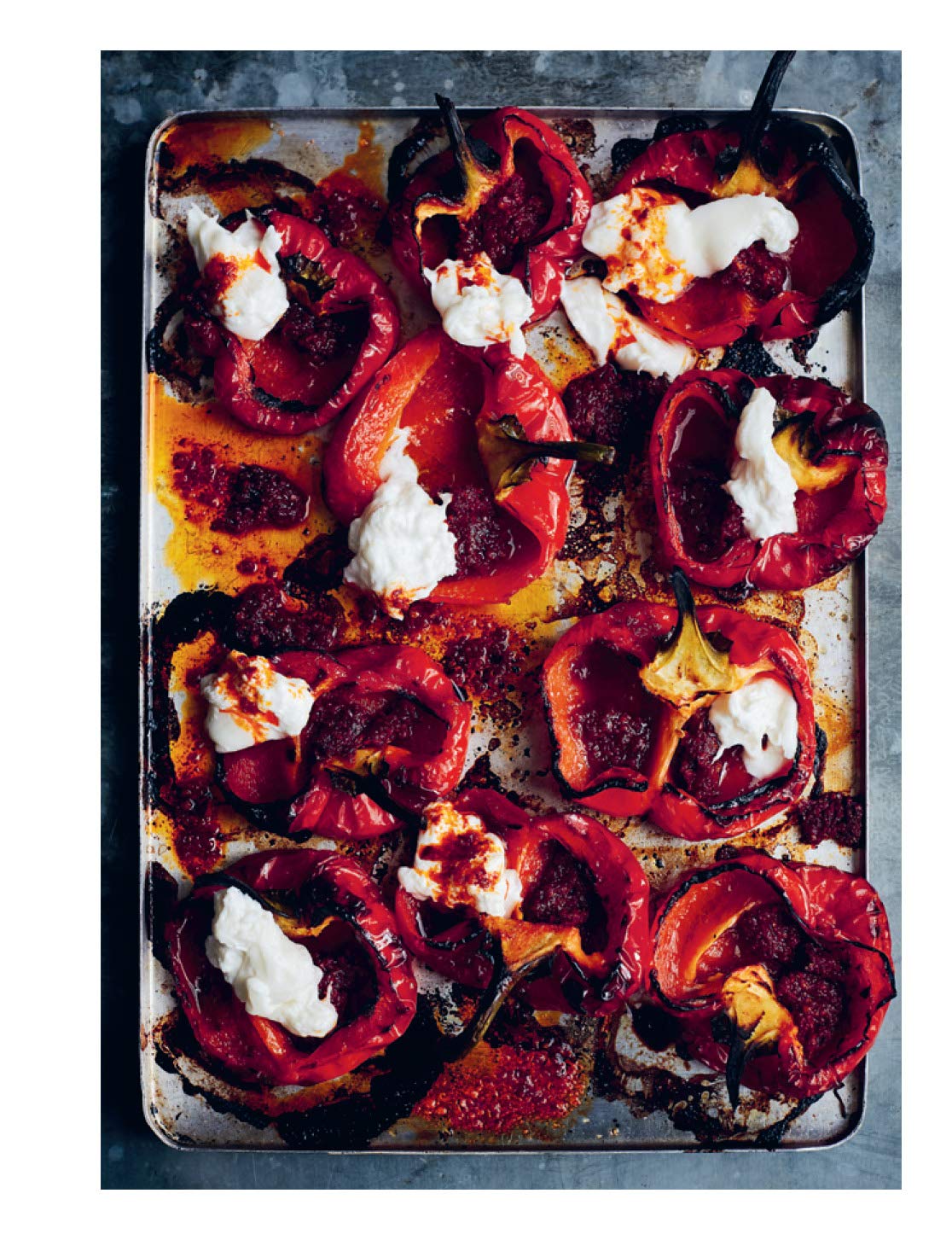 When Diana Henry saw an Antonio Carluccio recipe for chicken thighs cooked with potatoes, red onion, garlic, rosemary and olive oil, all in the one pan, her first reaction was "genius". "(I) knew that I had stumbled across something life-changing," she says in her introduction to her book, From The Oven To The Table, published by Hachette Australia.
"For that dish, you don't brown anything, you just put the ingredients in a roasting tin, season them, put them in the oven and wait for 45 minutes. Then you eat. It's still the meal I have cooked more than any other over the last 20 years."
All the recipes in the book are ones where you throw the ingredients into a dish or roasting tin, bung them in the oven and let the oven do all the work. Most of the recipes are cooked in one dish (thus saving on the washing up too), with the addition of a few recipes for simple accompaniments that can be cooked on another shelf at the same time.
Sheet pan cooking or tray bakes
American cookbooks tend to call it "sheet pan cooking". In the UK and Australia, dishes like this are often called "tray bakes" although Henry (who lives in the UK) doesn't favour the term because when she was growing up, tray bakes were exclusively sweet.
Regardless of the terminology, she sets out to prove that whether you're short of time or just prefer to keep things simple, the oven is the most useful tool you have for creating a great meal. The secret, she says, is to put protein and/or veggies in the pan along with some ingredients that add or amplify flavours.
Among ingredients that do the trick are oils and vinegars; cans and jars of anchovies, coconut milk, canned tomatoes etc; condiments, pastes and sauces; spices; grains and legumes; nuts, seeds and dried fruits; various alcohols and sweet things (she provides a comprehensive list, titled "A Cupboard To Love").
Look out for recipes such as Chicken Thighs with Miso, Sweet Potatoes & Spring Onions; Roast Duck Breast with Asian-flavoured Plums; Roast Indian-spiced Vegetables with Lime-Coriander Butter; and Roast Stone Fruit with Almond and Orange Flower Crumbs.
The recipe here uses 'nduja, a spicy, spreadable pork salume from Italy. It barely needs a recipe, says Henry, "it's just distinctive ingredients, melting together, each providing a contrast to its neighbour … Most people, when you give them a plate of this and some ciabatta to mop up the juices, will just be quiet and eat."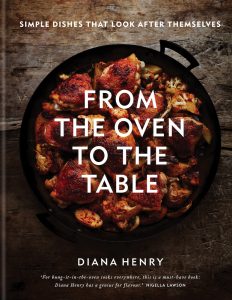 ---
Buy your copy of From The Oven To The Table from Book Depository now (free delivery worldwide).
Buy your copy of From The Oven To The Table from Australian-owned Booktopia.
---
Roast Peppers With Burrata and 'Nduja
Serves 4 as a starter
6 red capsicums (peppers)
a little extra virgin olive oil
sea salt flakes and freshly
ground black pepper
60g (2¼oz) 'nduja
about 400g (14oz) burrata
ciabatta, to serve
Preheat the oven to 190°C fan (400°F), Gas Mark 6.
Halve the capsicums (peppers), deseed them and put them into a gratin dish, roasting tin or a baking sheet with a lip around it. Brush them with olive oil, season and roast for 20 minutes.
Break the 'nduja into chunks and divide it among the peppers, putting it inside them. Roast for a final 10 minutes.
When they're cooked, the pepper skins should be slightly blistered and a little charred in places. Leave them until they're cool enough to handle, then tear them or leave them whole – whichever you prefer – and divide them between 4 plates. Drain the burrata, tear it and serve it alongside the peppers and 'nduja. Offer some ciabatta on the side.
Recipe and image from The Oven to the Table: Simple dishes that look after themselves, by Diana Henry, photography by Laura Edwards. Published by Hachette Australia and reproduced with the publisher's permission.
This story originally appeared in PS News.