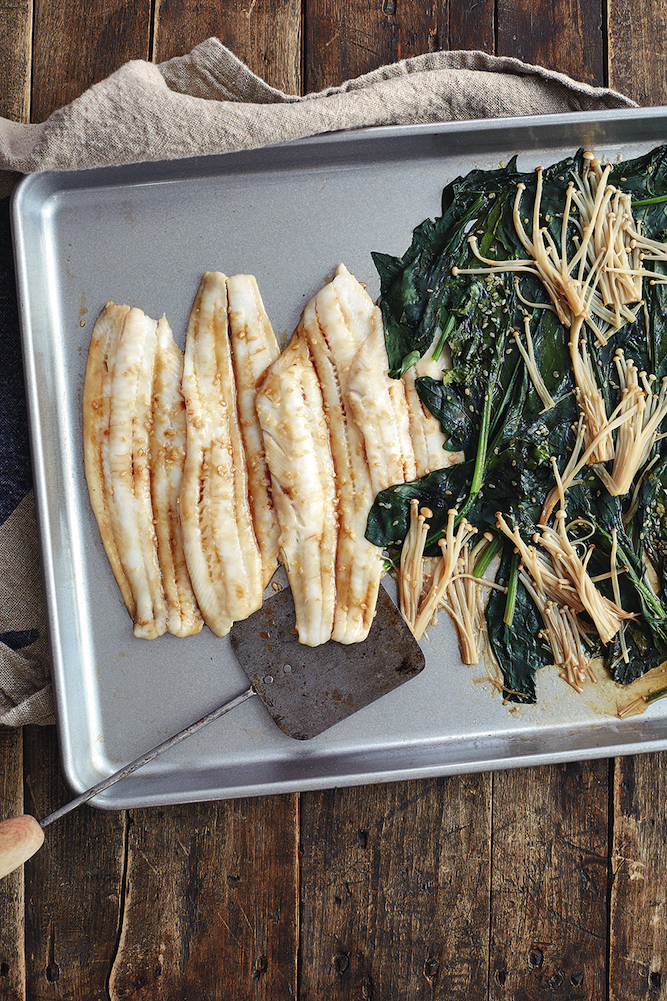 I love a recipe that uses one pan. Any recipe that reduces the amount of washing up is a great recipe, in my humble opinion. Invariably this sort of recipe is also incredibly easy to prepare. Toss a few ingredients together, and voila, dinner is ready with minimal fuss. It's the perfect way of cooking for a weekday meal but also great when entertaining, allowing you to spend more time with your guests and less time in the kitchen.
One Pan Roasts, published by Murdoch Books, is sub-titled Easy, Delicious Meals For Every Night of the Week, and these genuinely are easy recipes that can be accomplished in no time. The author, Molly Shuster, is a freelance food stylist and recipe developer in the U.S. whose work has been published in The New York Times, Food and Wine, The Boston Globe and other prestigious publications.
The 80 recipes she presents in One Pan Roasts draw on meat, poultry, seafood and vegetables, all cooked slowly in the oven and flavoured with herbs, spices and aromatics.Each dish features in a double-page spread with before and after photos. Many, not surprisingly, are hearty meals that are perfectly suited to the winter months.
There are also recipes for pilaf, quinoa, couscous, roasted vegetables and sauces to complete the meal, plus a chapter of one-pan desserts, such as cherry clafoutis, peach tart and pineapple roasted with vanilla, cinnamon and star anise.
So, toss it all together and get cooking.
---
Buy your copy of One Pan Roasts from Book Depository now, with free delivery worldwide
---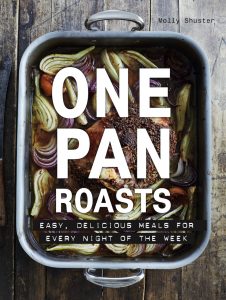 ASIAN STEAMED SOLE
Serves 2
2 sole fillets (or 4 if small)
1 small bunch tender spinach (or a few handfuls baby spinach)
200g enoki mushrooms, trimmed
1 tablespoon soy sauce
1 teaspoon toasted sesame oil
1 teaspoon toasted sesame seeds
Preheat oven to 180°C. Place sole fillets in a single, snug layer on one side of a baking tray.
Spread spinach on other side of tray and scatter mushrooms on top.
Whisk together soy sauce, oil and sesame seeds and drizzle over whole tray. Cover tightly with foil. Bake for 10 to 12 minutes, or until fish is just cooked through and spinach has wilted.
Recipe and image from One Pan Roasts, by Molly Shuster, published by Murdoch Books and reproduced with the publisher's permission.
This story originally appeared in PS News online.