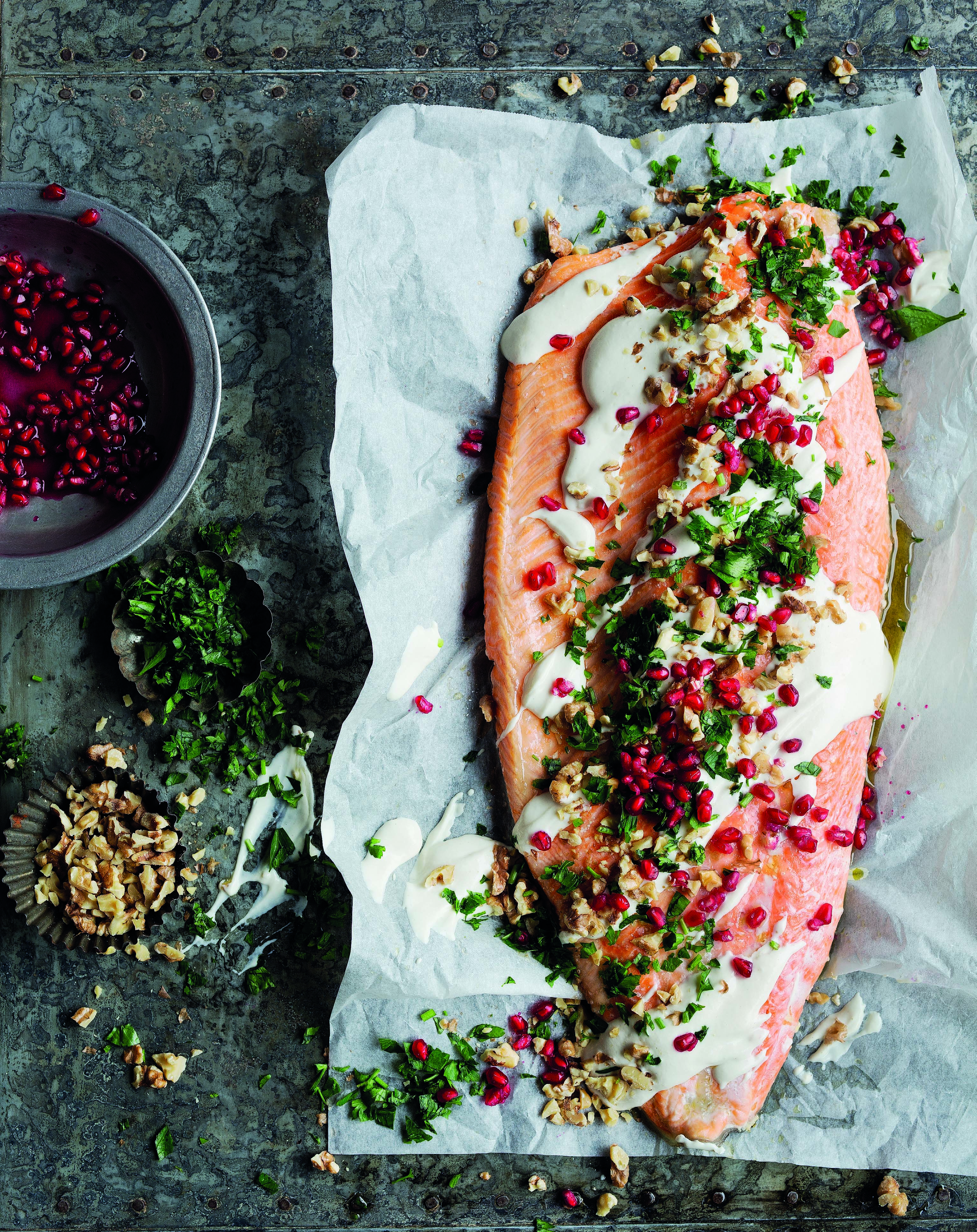 With an abundance of beautiful food available to us, but a lifestyle where we're at serious risk of over-indulging, it's all about balance – finding the middle ground.
Like many of us, Valli Little had a health scare in 2014 that made her reassess some of her lifestyle choices, particularly in relation to what she eats. But as food director of the hugely popular Delicious magazine, she loves her food too much to commit to a brutal diet regimen.
"I needed to find the middle ground – one that combined all the pleasure that cooking creatively can bring, but with a more considered approach," she writes in the introduction to Delicious: Feel Good Food, published by ABC Books.
Food that is better for us
The 10th in an incredibly popular series of cookbooks from Little and her team at Delicious is a culmination of the recipes that she has been writing for a while – recipes that are a little bit healthier but still enticing. It's not about diet, fads or restrictions; it's about embracing food that is better for us, yet still delicious.
It's a message that is particularly worth heeding as we roll into the festive season when the risk of over-indulging is high. Conveniently, there's a chapter in Feel Good Food titled Festive Flavours, with some wonderfully creative ideas for the Christmas table.
Included amongst them are a lovely Ham and chicken terrine with quick lemon chutney; colourful Tomato essence jellies with crab salad; flavoursome Mushroom pate with chestnuts and port jelly; and the impressive salmon dish reproduced here. It takes no time to prepare and is equally delicious served cold the next day.
Here's hoping your Christmas table is laden with good food, your days are filled with good cheer and you are blessed with good health and the love of family and friends. Merry Christmas!
SALMON WITH TAHINI DRESSING
Serves 4 to 6
1.5 kg salmon fillet, skin on, pin-boned
2 tbs olive oil
1 garlic clove, crushed
2½ tbs tahini
¾ cup (200g) low-fat thick Greek-style yoghurt
1 tbs honey
Juice of 1 lemon
1¼ cups (125g) chopped toasted walnuts
1 cup finely chopped flat-leaf parsley leaves
Seeds of 1 pomegranate
Preheat the oven to 200°C. Place the salmon, skin-side down, in a large baking paper-lined roasting pan. Drizzle with oil and season. Bake for 15 minutes or until just cooked, then set aside to cool.
To make the dressing, whisk the garlic, tahini, yoghurt, honey and lemon juice together in a bowl, then season.
Drizzle the dressing over the salmon and top with the walnut, parsley and pomegranate seeds to serve.
Recipe and images from Delicious: Feel Good Food by Valli Little. Published by ABC Books and reproduced with permission of ABC Books.
This post was originally published in PS News online.
Update: Sadly, Valli Little lost her battle with cancer in 2017, and is sorely missed.