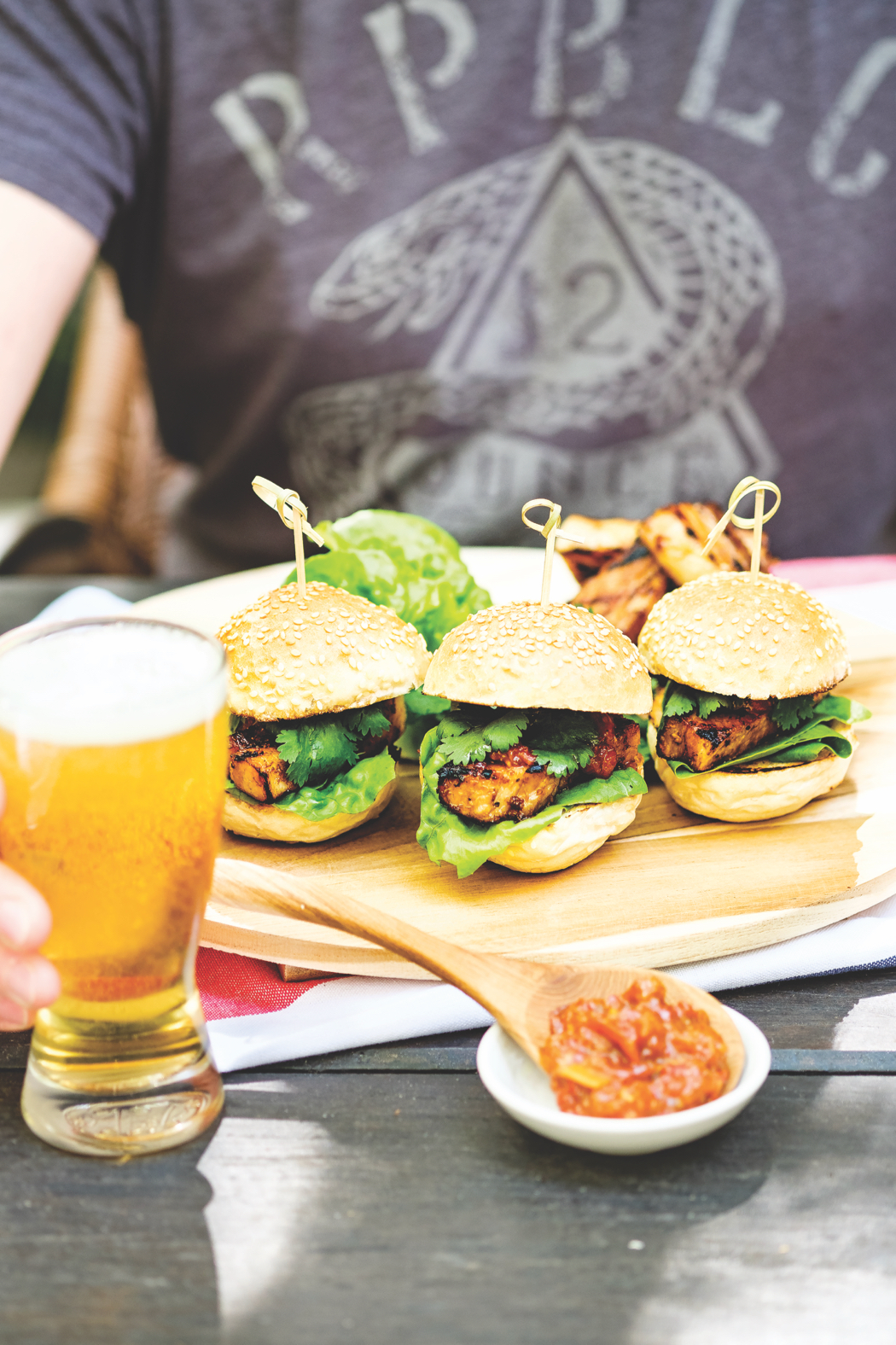 For more than 20 years, The Spirit House Restaurant has been luring people to Yandina on Queensland's Sunshine Coast. This Thai­-inspired restaurant and cooking school is one of the region's key food attractions and is on the recently launched Sunshine Coast Food Trail.
Set in lush tropical gardens nestled around a tranquil pond, bubbling waterfalls, tinkling wind chimes, and the sounds of nature, the restaurant is a delight for all the senses. Owner Helen Brierty and the restaurant's long-time chef Annette Fear have struck on a winning formula of contemporary Asian food and an alfresco ambience that is quite simply unique.
They have collaborated on a number of cookbooks, beginning with Spirit House Thai Cooking in 2004, which went on to sell more than 50,000 copies. Their newest book, Spirit House The Cookbook, published by New Holland, is the perfect companion to those earlier books or a wonderful introduction for those who have yet to discover The Spirit House's fragrant, modern Asian cuisine.
Designed to inspire readers to explore the delicate balance of sweet, sour, salt and spicy that is so integral to Thai cuisine, the book makes it easy for readers to replicate the dishes at home.
The recipes use easily sourced ingredients and offer clear instructions, preparation and cooking times, and the degree of difficulty for each recipe, along with the chef's tips for more exotic spices and ingredients. The photography is stunning and the book is sure to become another Spirit House classic.
!! Buy Spirit House The Cookbook from Book Depository, with free delivery worldwide !!
Food Wine Travel gets a small commission on purchases through this link but it doesn't cost you any extra.
BUNS WITH BARBECUED PORK BELLY AND CHILLI JAM
Serves 6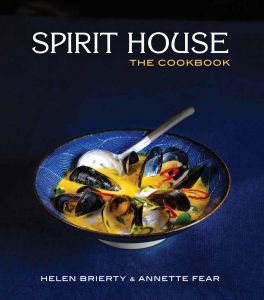 300 g (10½ oz) pork belly, skin off
¼ cup golden shallots (eschallots), diced
1 lemongrass stalk, trimmed outer leaves and chopped
2 garlic cloves, finely chopped
½ teaspoon black pepper
½ teaspoon salt
1 tablespoon honey
½ tablespoon dark palm sugar
½ tablespoon dark soy
1 tablespoon vegetable oil
6 soft buns or dinner rolls
buttercrunch lettuce, to serve
chilli jam, to garnish
corinader (cilantro) leaves, (optional), to garnish
Steam pork over simmering water for 1 hour. This is best done in a bamboo steamer placed over a wok of boiling water. Keep an eye on the water level and top up if needed. Remove from the steamer when cooked and allow to cool.
While pork is steaming, pound shallots, lemongrass, garlic, pepper and salt in a mortar to make a paste. Add the honey, sugar, soy and oil and mix until sugar is combined.
Cut the pork into 6 pieces. Toss pork with marinade paste and set aside for a few hours.
Cook the pork pieces over moderate coals or on a barbecue until slightly charred on the outside and just cooked on the inside.
Slice the buns in half. Warm on the barbecue. Place lettuce and pork belly on top of the bottom slice of the bun, add a dollop of chilli jam and a few coriander leaves. Close with the top slice and serve.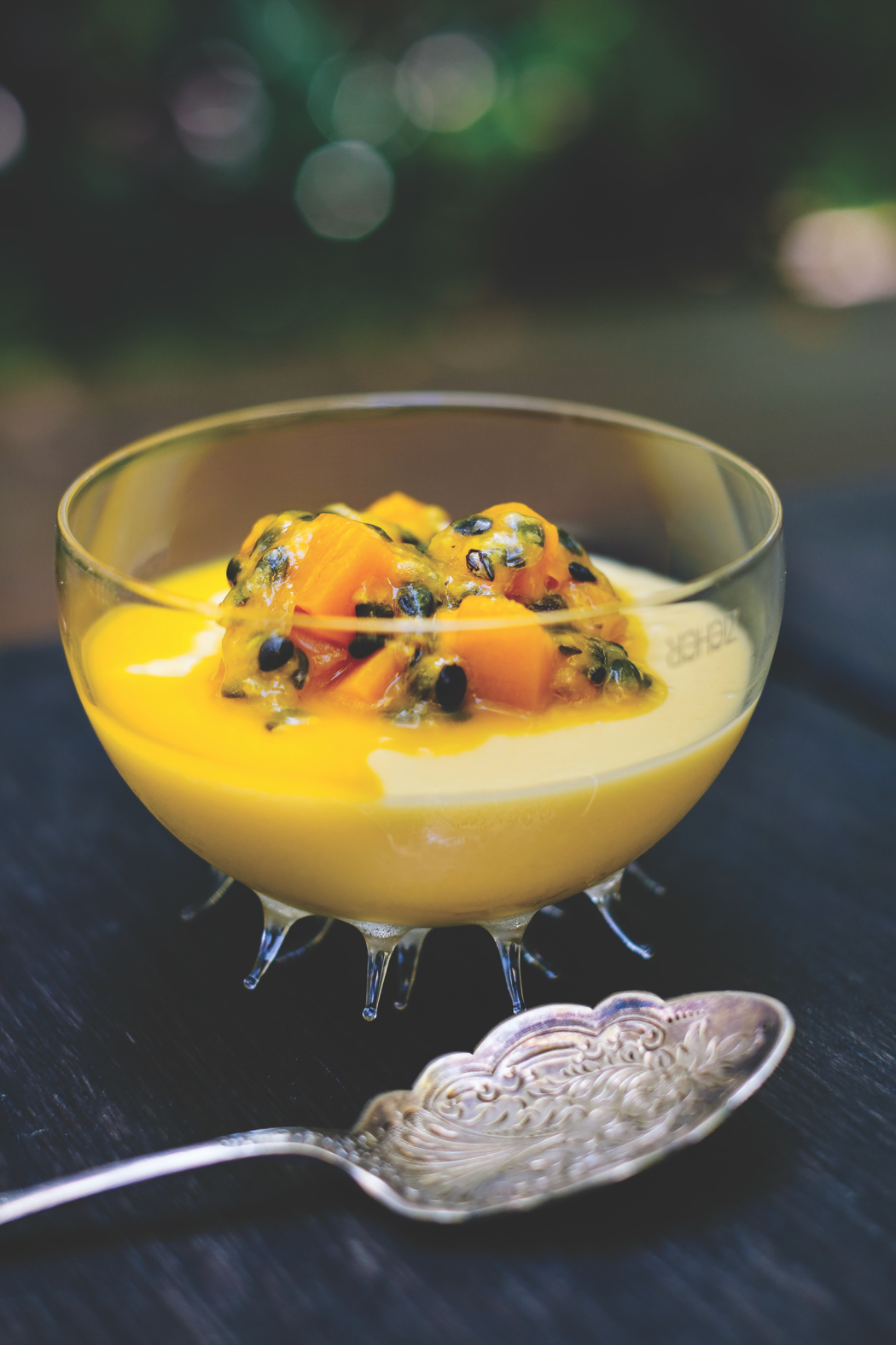 COCONUT AND MANGO PANNA COTTA WITH MANGO AND PASSIONFRUIT SALAD
This a one of the easiest dessert recipes and it takes no more time to multiply the recipe to feed a large party. Any seasonal fruits can be used. In winter, when mangoes are out of season, use strawberries. A shot or two of Malibu, Cointreau or other liquor is also a decadent addition to the fruit salad.
PANNA COTTA
50 ml (1 oz) water
100 g (3½ oz) sugar
1½ gelatine leaves titanium strength or 3½ leaves gold strength (see note)
100 ml (3½ oz) coconut cream
200 ml (7 oz) mango purée
200 ml (7 oz) pure cream
Bring the water and sugar to the boil then remove from heat. Soften the gelatin sheets in cold tap water then squeeze out excess water before stirring into the warm sugar syrup. Cool to room temperature.
Place the sugar syrup and coconut cream in a large bowl and mix together. Stir through the mango purée.
Whip the cream to soft peaks and carefully fold through the mango mix. Divide the panna cotta mix between 6 glasses and refrigerate for a minimum of 4 hours to set.
THE SALAD
2 mangoes, peeled and cut into 2 cm (1 in) dice-sized pieces
3 passionfruit
1 tablespoon caster (superfine) sugar
Combine mangoes, passionfruit pulp and sugar in a bowl and stir to dissolve the sugar.
To finish, remove the panna cotta from the refrigerator. Add the mango and passionfruit salad to each glass and serve.
Chef's Tip: Use a pretty water glass to set the panna cotta rather than the more traditional mould. It saves having to remove the dessert from the mould.
Note: Leaf gelatine can be found in 2 strengths – gold and titanium. Titanium is 5 gm and gold 2.2 gm, so a recipe needs to be adjusted depending on which you use. Leaf gelatine gives a smooth silken texture with no flavour, and is so superior to powdered gelatine which should be avoided at all costs. Leaf gelatine is available at good supermarkets and can be purchased from food outlets online.
Recipes and images fromSpirit House The Cookbook, by Helen Brierty and Annette Fear, published by New Holland, and reproduced with their permission.
This story originally appeared in PS News online.