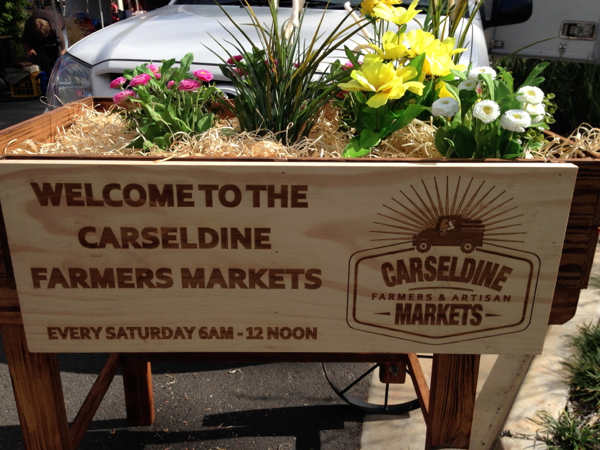 It was a glorious winter's day as we arrived at the Carseldine Farmers & Artisan Markets, which opened for the first time this weekend. A pity it went pear-shaped as our car tangled with another in the crowded carpark. Details exchanged, we forlornly explored the stalls set up in the Carseldine Government Office Precinct (site of the old Queensland University of Technology campus).
The market has more than 140 stalls but its size isn't immediately apparent as they are spread out over the campus in different sections, with one area for fresh produce, another for ready-cooked food and another for crafts, collectables and works by local designers. There's live music, activities for kids and some cute places to rest and relax a while.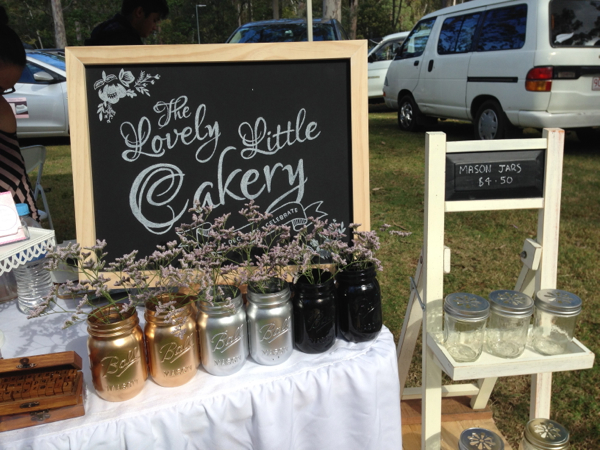 There's a good range of produce and gourmet foods on offer, including jams, oils and chutneys, Maleny cheeses, fresh local seafood, meat, freshly baked artisan breads and pastries. As well as stocking up on fresh fruit and veg, we splurged on some sensational looking Secret Pantry pears poached in vanilla and honey that I can't wait to try.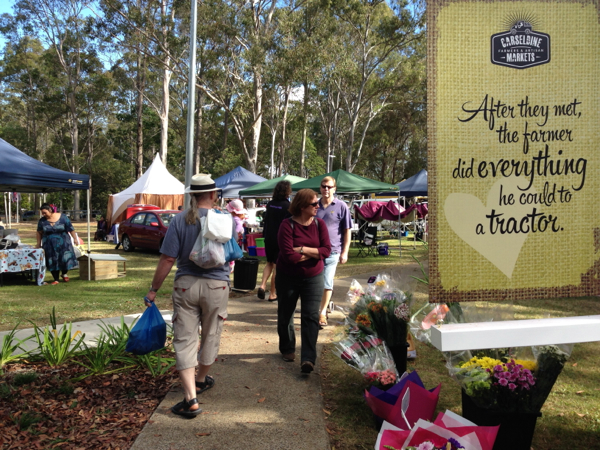 We liked the atmosphere of this market with its shady trees, surprises around every corner and humorous and quirky signs. The organizers promise a focus on seasonal produce from south-east Queensland. They enlisted the help of set designers to give the market its country charm (as an aside, the designers apparently worked on Angelina Jolie's last movie).

The market will be open every Saturday from 6am to noon. My only gripe (apart from telling drivers to take it easy in the carpark): I wish it could finish later. I do love a Saturday morning lie-in!

What: Carseldine Farmers & Artisan Markets
Where: 532 Beams Road, Carseldine, Brisbane QLD Australia
When: Every Saturday from 6am to noon.
More information: www.carseldinemarkets.com.au