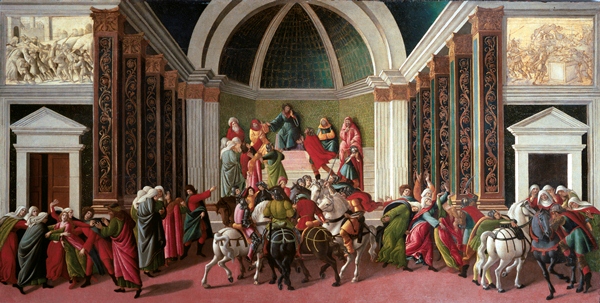 "Renaissance – a dazzling era of genius, invention and exploration, a golden age for the art of painting."
Resplendent with the works of Italian masters such as Raphael, Botticelli, Bellini and Mantegna – artists whose paintings have never been seen in Australia before – the National Gallery has opened its latest exhibition, Renaissance.
The more than 70 artworks are on loan from the Accademia Carrara in Bergamo, a small hilltop city in Lombardy, northern Italy.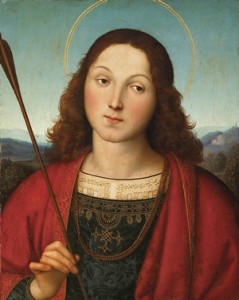 The priceless works have never left Europe before and have only done so now because the Accademia is closed for renovations. Once it gets its treasures back, it is unlikely that they will ever be lent again.
So the NGA exhibition represents an unparalleled opportunity to see these works while they are on our shores. Canberra is the only Australian city where they will be shown and the Gallery must be hoping it will emulate the Masterpieces From Paris exhibition in 2009-2010, which drew an unprecedented 480,000 visitors in four months.
Renaissance opened at the National Gallery on December 9 and will continue until April 9.
The National Gallery always puts on a great opening night and this one was no exception. Former Prime Minister Paul Keating and the United States Ambassador, Jeffrey Bleich, were among those I spotted in the crowd.
Ten and a Half, the company which has the catering contract for the Sculpture Garden restaurant and other outlets at the Gallery, turned out a great selection of piping hot finger food, while Chandon bubbles flowed freely.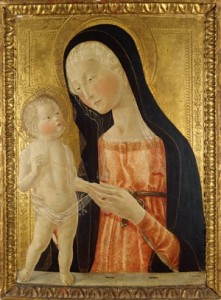 In conjunction with the exhibition, chef James Kidman has produced a beautiful book, Renaissance Table, which I've looked at in a separate blog post. Australian pasta company, San Remo, has partnered with the Gallery to help bring the exhibition to Australia, and there are apparently some special dinners planned as part of the Enlighten Festival in March.
The Director of the National Gallery of Australia, Ron Radford, Federal  Arts Minister Simon Crean and ACT Chief Minister Katie Gallagher, spoke at the opening, along with Bergamo's very gracious Councillor of Culture and Tourism, Claudia Sartirani, who spoke of the rich cultural exchange between Italy and Australia.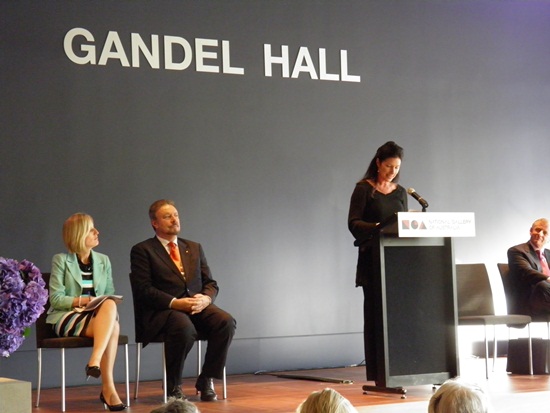 The works, on panel and canvas, were created by some of the most celebrated artists of the Italian Renaissance, some commissioned by the Church, others by private patrons.
Radford says the 15th and 16th centuries of Italian art were the foundation of European painting. "Although the genius of master artists Raphael, Botticelli, Bellini and Titian is well known, visitors to Renaissance will also discover the talents and significance of lesser known artists such as Vivarini, Carpaccio, Lotto and Moroni," he said. "Raphael's teacher Perugino's work is also featured."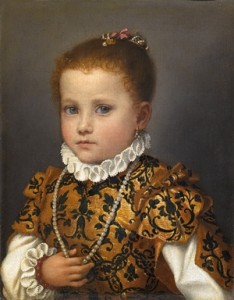 The Accademia has operated as an art gallery and art school since it opened in 1810.
Incredibly, and in a decision which seems incomprehensible in hindsight, much of the collection was auctioned off in 1835, leaving just 500 paintings.
But oh how exquisite they are. Among them are an altarpiece from Vivorini, numerous Madonna and Child paintings, and a number of depictions of crucifixions and heroic saints.
There are a few secular works such as Giovanni Battista Moroni's beautiful Portrait of a Child of the House of Redetti, which shows a small girl in exquisite dress wearing a crystal necklace and a coral bracelet to ward off the plague.
The detail like this is quite extraordinary, and in one painting, Birth of Mary, a roll of paper is rendered so perfectly it appears the paper is unfolding before our eyes.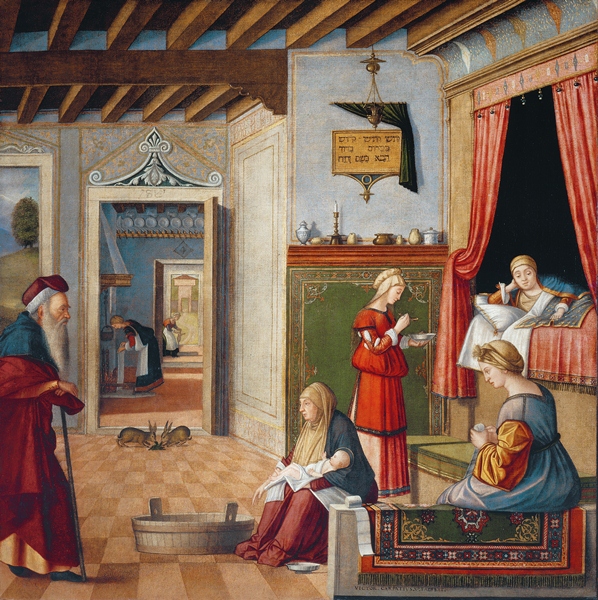 What really struck me about this exhibition – apart from how beautiful many of the Madonnas are and how ugly most of the babies are! – was the intensity of colour in the paintings. This is why you really must see them for yourself, because pictures can never convey the intensity and luminosity that such masterpieces have. Don't miss it.
Fact file:
Renaissance is open at the National Gallery of Australia, Canberra, from 10am to 5pm daily (except Christmas Day) until April 9, 2012.
There is a timed ticketing system. Visitors can choose a time and day to visit and once in, can view the exhibition at their leisure.  Bookings can be made at the Gallery's front deck, by phoning 13 28 49 or online at www.ticketek.com.au/renaissance
The Gallery's Renaissance premium experience allows you to view the exhibition with a limited number of visitors. Available on Saturdays and Sundays, doors open at 9am, prior to the public opening time at 10am. Visitors who book the Premium experience also have the option of breakfast in the Sculpture Garden Restaurant.