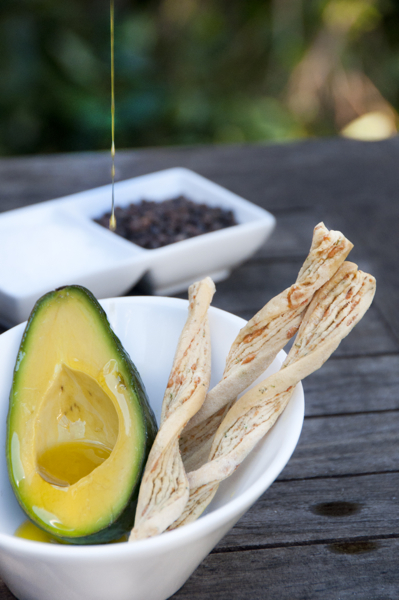 The olive trees that are used to make Dennis Gizas' Dionysus olive oil average 350 to 400 years old and, incredibly, some are even up to 1300 years old.
Dennis lives in Australia but is proud of his Greek heritage. His family has produced olives and olive oil, table grapes, wine, pomegranates, capers and other produce for centuries.
His ancestors even exported olives and olive oil from the port of Kalamata to various European markets, including Venice, Antwerp and Luxemburg.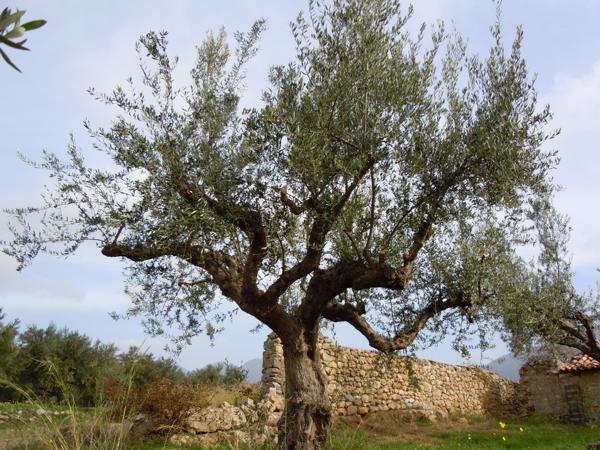 But as with so many other families in the Greek Diaspora of the early and mid-20th century when people sought a better life in the cities of Greece and elsewhere around the world, the family tradition of producing olives and olive oil was almost lost.
That was until 2000, when Dennis's father returned to his ancestral home in Greece, the small village of Aipeia, about 20 minutes north of Kalamata in Peloponnese, where his family lived for about 350 years.
Dennis and his father began restoring the ancestral house, the remaining farm buildings, cultivating and expanding the olive grove and harvesting olives for eating and pressing into olive oil.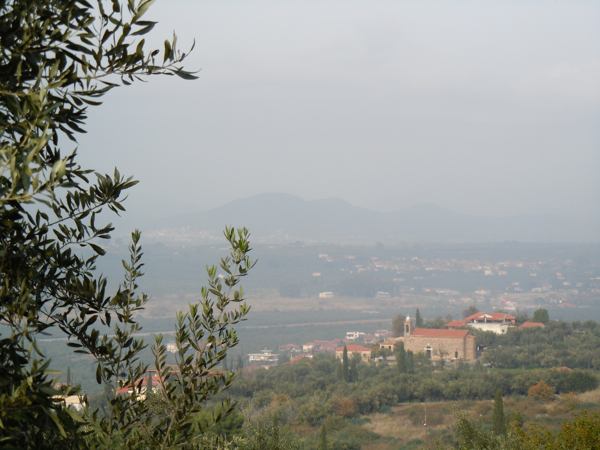 About 10 years ago, they began importing the oil to share with family members in Australia and subsequently to family friends and their friends.
"It became obvious that there was a niche in the Australian market for an affordable high quality kalamata extra virgin olive oil," says Dennis.
"Most of Greece's production of olive oil is consumed domestically and exported to other European markets; little of the high-end kalamata extra virgin olive oil reaches Australia."
And thus his label, Dionysus Extra Virgin Olive Oil, and his career as an olive oil producer, importer and distributor began. He imported his first commercial shipment in 2010-2011.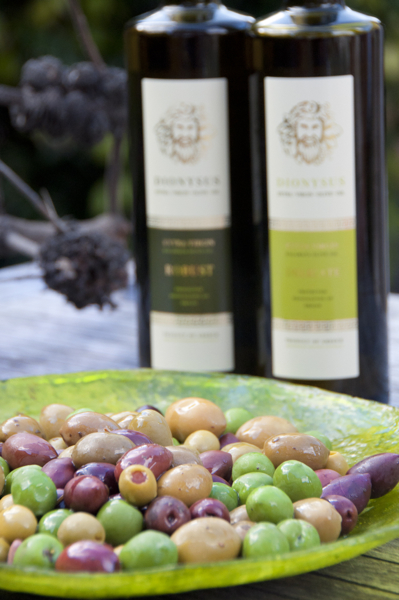 Returning to Greece every year for the winter harvest, he draws on kalamata olives harvested from their own and other small traditional olive groves in the region.
The trees are harvested using traditional methods, partly because of the mountain terrain making the use of machinery impossible, and also because the harvesting is a communal activity. Pesticides are rarely used and there are natural springs for irrigation.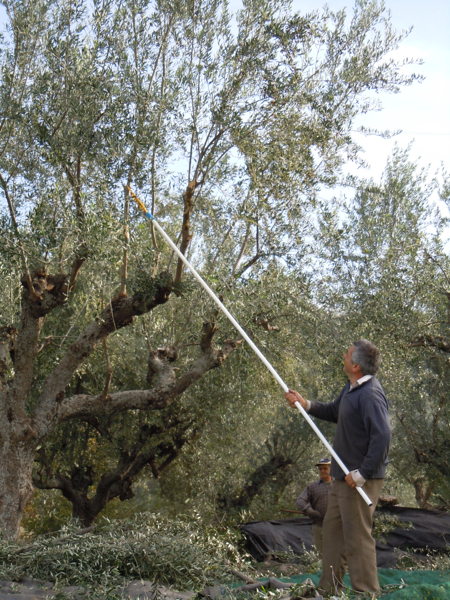 The oil is bottled directly from the oil press; it is not refined, filtered, mixed or diluted with other oils or second pressings. It is then stored in large airtight containers and shipped to Australia, where it is bottled.
Dennis is making two styles of kalamata extra virgin olive oil under his Dionysus label:
Delicate, with a fruity bouquet and softer on the palate but still with a peppery sharpness on the front palate.
Robust, with a more herbaceous aroma and spicier taste that lingers on the back palate.
I can highly recommend these beautiful oils. If you would like to find out where you can buy them (so far in NSW and the ACT), visit the Dionysus website.
Dennis has lost a few distributors and stockists because of customer complaints about them selling imported olive oil. "Interestingly, these complaints do not extend to wines, cheeses, other imported goods, only olive oil," he says.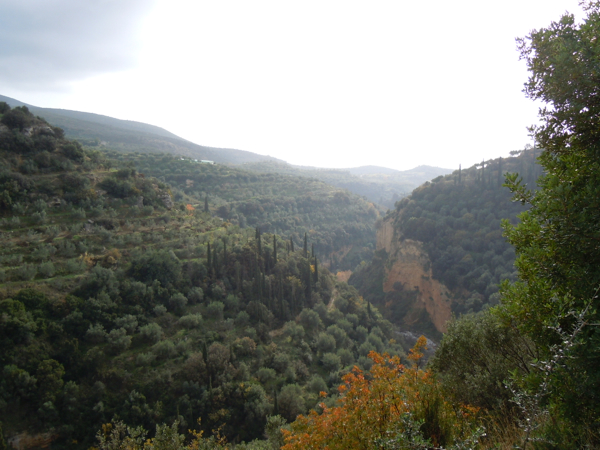 WINTER VEGETABLE ROAST WITH HALOUMI
8 medium potatoes
½ butternut pumpkin
1 medium sweet potato
2 medium zucchini
1 large eggplant
1 large red capsicum
(All of the above cut rustically into wedges)
1 whole bulb of garlic (sliced horizontally with skin on)
3 medium Spanish onions (quartered, with skin on)
750 haloumi (hand ripped)
4 sprigs rosemary
6 sprigs thyme
Dionysus Robust Olive Oil
Balsamic vinegar
Sea salt & cracked pepper
Preheat oven to 240 degrees C. Place all ingredients in large mixing bowl. Add sea salt and cracked pepper, rosemary, thyme, ½ cup Robust olive oil and drizzle of balsamic vinegar. Mix by hand. Bake for 30 minutes, add haloumi, stir and bake for a further 45 minutes.
Photos supplied by Dennis Gizas.
Related post: In My Kitchen In July.