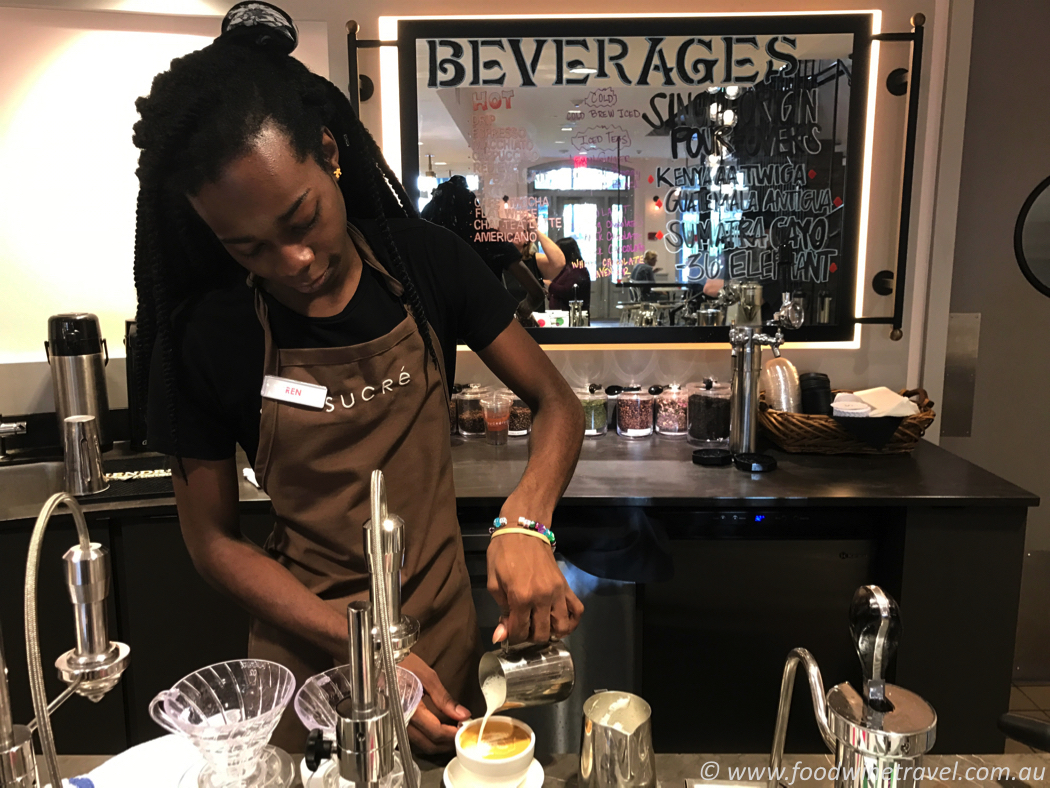 When you're visiting a foreign city and you patronise the same café three times in two days, it must be pretty good, right?
We stumbled across Sucré during our recent stay in New Orleans, and it very quickly became our café of choice. Imagine our delight when we discovered that the gorgeous Ren knew exactly how to make a flat white – which is almost unheard of in the U.S. And what a beautiful cup of coffee it was!
We were even more excited to discover that Sucré serves its coffee in china cups – a rare treat in the land of the ubiquitous paper cup.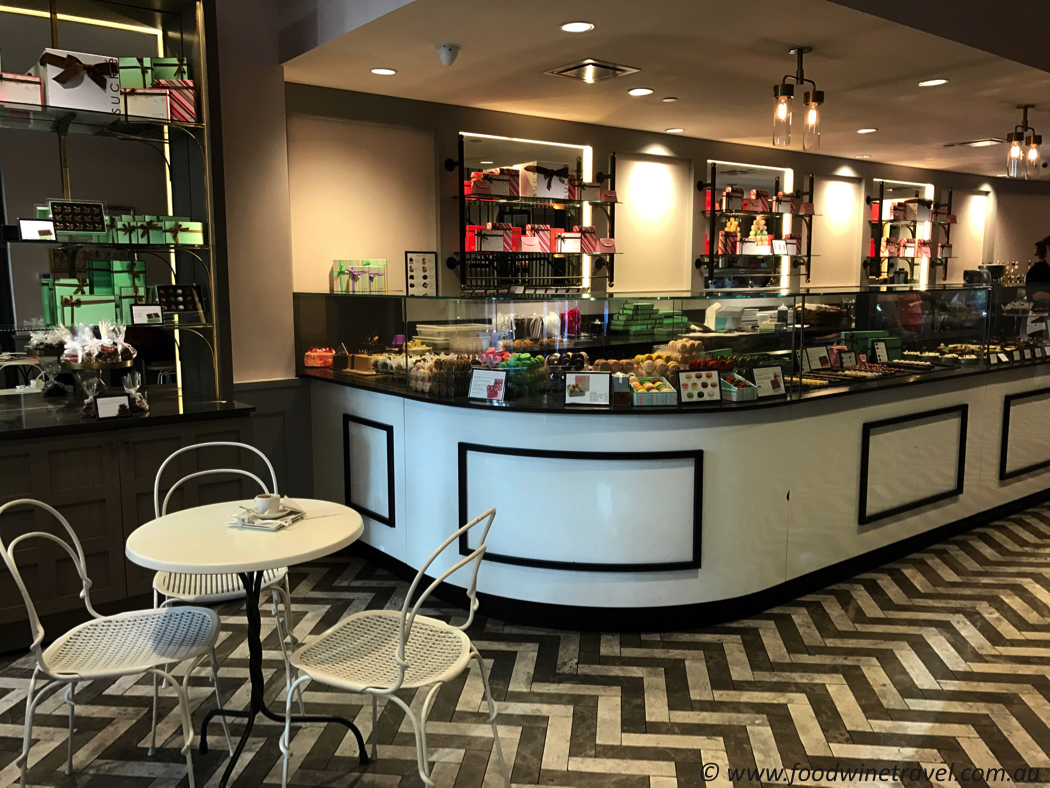 The Sucré store in the French Quarter is a café, gelataria, patisserie and chocolatier all rolled into one. Upstairs is a restaurant, Salon, with a very enticing menu that unfortunately we didn't have time to try. Sucré also has shops in a couple of other locations in New Orleans but we didn't have a chance to visit them.
We loved the elegance of the French Quarter store, which has a small amount of seating on wrought iron tables and chairs. The main long counter and cabinet displays a delicious array of goodies, from macarons to cupcakes, amazing decorated full-size cakes and exquisite pastries such as Pumpkin pie in a can (graham cracker crust, spiced pumpkin custard, Chantilly cream) and S'Mores Skillet (graham cracker crust, graham cream and chocolate cake pudding topped with a housemade marshmallow).
The gelato cabinet has a tempting array of flavours, from tangerine, peanut butter crunch, and raspberry, to nectar cream, and pistachio. You can also order sundaes in combos such as Gimme S'More (vanilla gelato, chocolate and caramel sauce, graham crackers, marshmallows) and the very clever All Things Nola (brown butter pecan gelato, bananas foster sauce, bread pudding and roasted pecans).
On one wall of the shop, there are artisan chocolates for sale, as well as packaged coffee beans to take home, including a pecan praline flavoured coffee. Little wonder this became our number one coffee spot in New Orleans.
If you go:
Sucré
622 Conti Street
French Quarter, New Orleans LA 70130
United States of America
Tel: +1 (504) 267 7098
www.shopsucre.com