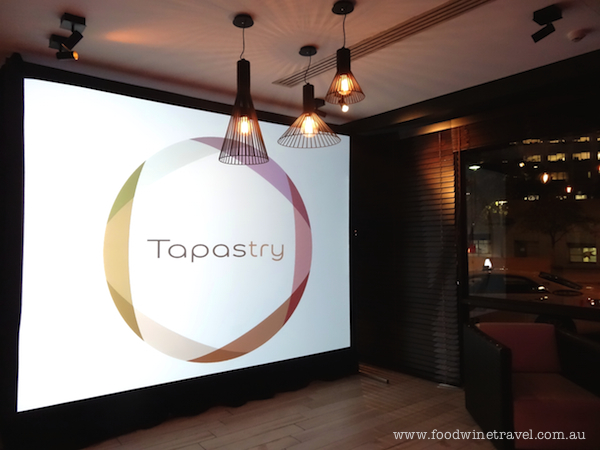 There was a time when Brisbane's coolest people rocked into the Crest Hotel's General Jacksons Club to pick up, while a young and unknown Keith Urban just picked up the glasses. There was also a time when corrupt Queensland police chief Terence Lewis would drop into the Crest to meet with his bagman, Jack Herbert, and gaming figure, Jack Rooklyn, who would hand over cash in brown paper envelopes to have the police protect his interests.
Brisbane's first international hotel
The Crest was Brisbane's first international hotel. It opened in 1971 and cost $12.50 a night for a room – can you believe it? Over the years it's hosted a steady stream of celebrities, sports people, heads of government and business people. Now, it is once again one of Brisbane's most stylish hotels. Or two hotels, really, with the 5-star Pullman hotel occupying one tower and the less expensive Mercure occupying another tower.
The hotels share common facilities, including the newly refurbished Bistro Allure. With a separate entrance at the corner or Ann and Roma Street, Bistro Allure is in a prime spot for business lunches or after work get-togethers. Its sleek, modern décor is softened by the installation of a large wood-fired oven offering a homespun warmth.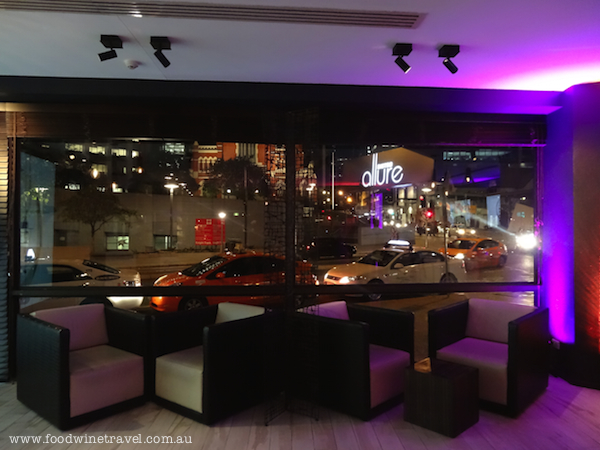 To coincide with the new look, Bistro Allure last week launched its new Tapastry menu, a menu of artfully presented, small tasting plates that weave regional flavours together with a convivial tapas-style of eating (picture below supplied by Accor). The Tapastry theme has been introduced across Pullman's 12 Australian hotels, with Sydney chef Justin North appointed culinary ambassador to oversee its culinary direction. He has been working closely with Pullman chefs, including Ben Limpus in Brisbane, to create the dishes and source ingredients from local artisans and food producers.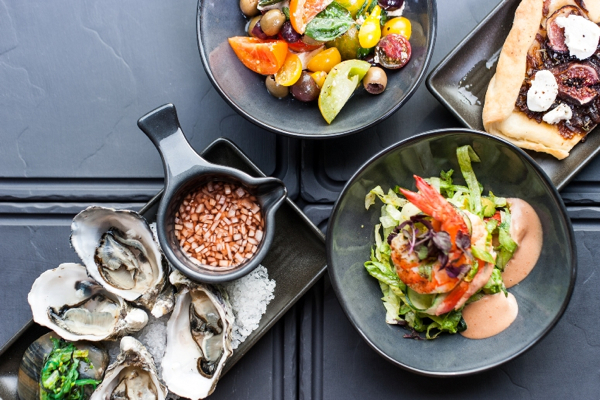 At last week's launch in Brisbane, North said the Tapastry theme focused "a lot less on trends and more on ingredients … The most rewarding part of the journey has been getting out of the kitchen and working with producers."
Queensland hotels in the portfolio are featuring local produce such as Mooloolaba tiger prawns, Hervey Bay whiting, Bangalow pork belly and Darling Downs beef. We grazed on a selection of the dishes including freshly shucked Pacific oysters with eschallot vinegar and lemon, cute little charcoal cones filled with heirloom tomatoes and buffalo mozzarella, and tiger prawn cocktails. You can find the recipe for North's version of the classic prawn cocktail in an earlier blog post about Pullman Resort Bunker Bay.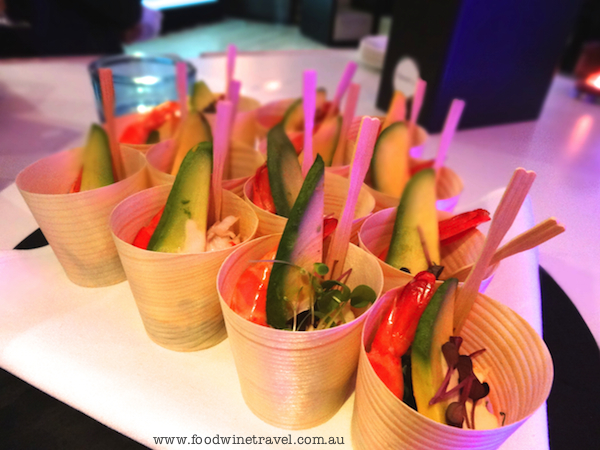 Other dishes on the Tapastry menu include Fig, Binnorie labna and caramelized onion flatbread; Roast pork belly with slow-cooked octopus and miso eggplant; and a selection of Byron Bay artisan salumi and pickles. With its totally new look and new approach to dining, the colourful history of Pullman Brisbane King George Square is gone but not forgotten. A bit like Brisbane itself, it's all grown up.
Fact file:
Bistro Allure
Pullman Brisbane King George Square
Open for lunch and dinner 7 days a week
Reservations: +61 07 3229 9111
Visit www.pullmanbrisbanekgs.com.au
Related post: Pullman Resort Bunker Bay: The Tapastry Experience.