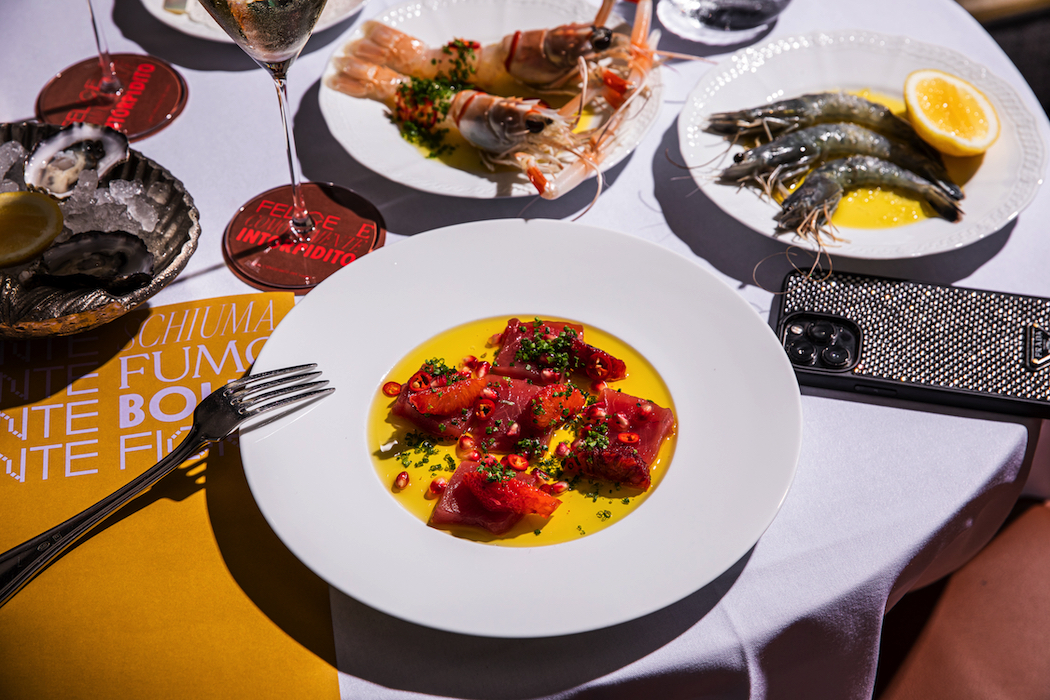 On level one of the QT Sydney hotel, Gowings Bar & Grill is full of theatrical flair, just like the hotel it is located in. The heritage-listed walls boast vibrant and playful artworks while colourful lanterns like upside-down umbrellas dangle en masse from the ceiling. And everywhere there are vintage reminders of Gowings, the former department store for which the restaurant is named.
On the night we visit, a Tuesday, the restaurant is pumping: clearly and not surprisingly it has found its groove, both with diners and with the critics. It won a hat in the 2023 Sydney Morning Herald Good Food Guide awards, a tribute to the direction it is taking under Sean Connolly, with his long and impressive record in the Australian dining scene.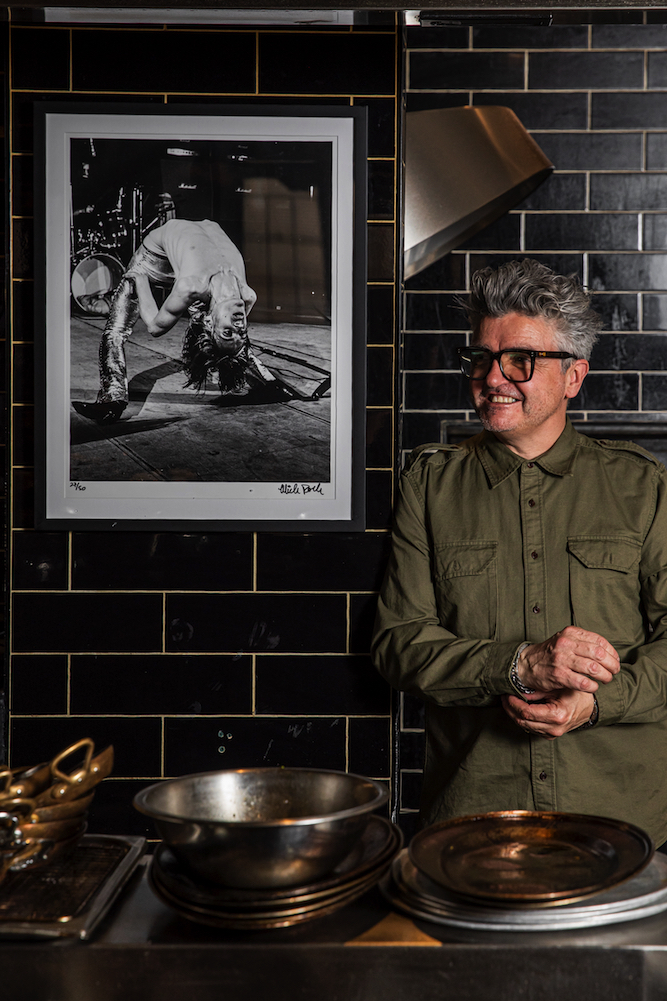 I first met Connolly when he was on the stoves at Astral, the wonderful fine dining restaurant in the Star City casino complex which represented the peak of Sydney dining with its then avant garde food and stupendous views. Astral has long been closed but I met him again in 2018 at his Adelaide restaurant, Sean's Kitchen, which he described then as being like his "best of album after 35 years".
Connolly had pared down his menu, stripping it back to good steaks and brasserie-style food that was simpler but amazing quality. And that's pretty much what he's doing in his role as Creative Culinary Director QT Sydney, where the Gowings vibe is a little bit New York steakhouse coupled with fresh, bold European flavours.
Connolly is proud of the team he has assembled at Gowings. As 'creative culinary director', he's had a say in all aspects of the restaurant's revamp, from the room design and artworks to the music playlist (let's just say it's energetic). He's a culinary ambassador for the Sydney Fish Market so it's not surprising that the menu is strong on seafood. Don't miss the Hiramasa kingfish with rock oyster cream or the Fremantle octopus with chilli and capers.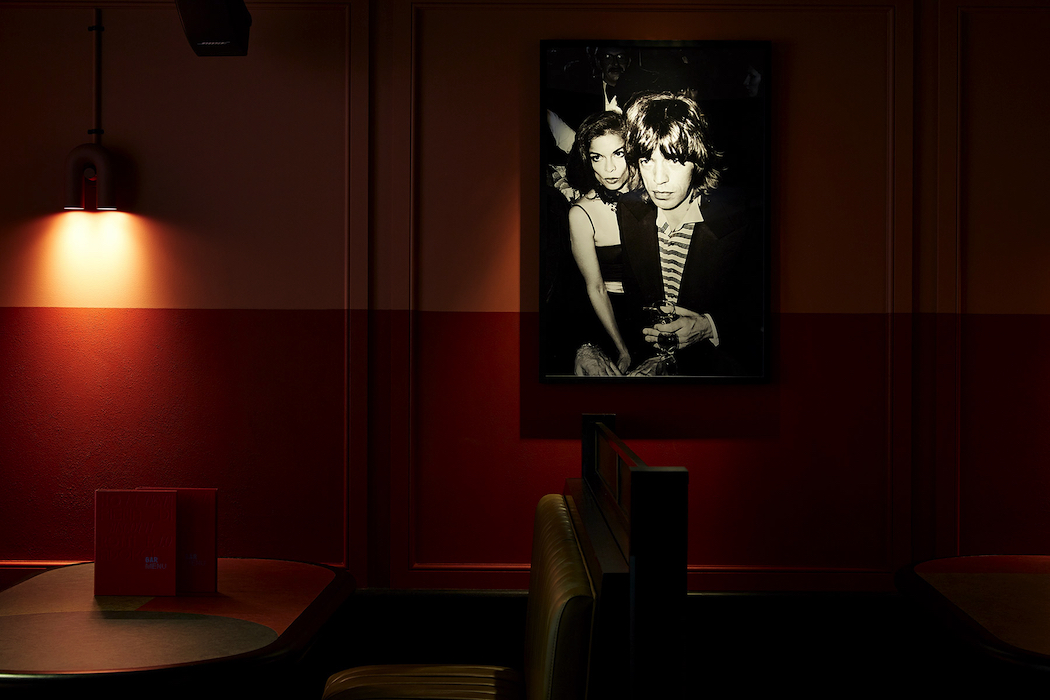 The pasta is handmade in dishes such as Linguine with spanner crab, chilli and lemon; and Ricotta gnocchi with an orgy of mushrooms. And the wood oven gets a workout in offerings such as the Garlic pizzetta we had as an appetizer. Topped with whipped ricotta and honey, it was utterly divine. Our other appetizer, Cauliflower fritti with pickled zucchini and lemon aioli, was a highlight too. I love cauliflower any which way, but especially when it's as more-ish as this.
There's some stunning beef, carved tableside, enough for two or more: grass-fed Delmonico beef from Brooklyn Valley, Victoria (800g); rib-eye on the bone which has been dry-aged for six weeks, from the Riverina region of NSW (one kilo); and a whopping 1.5 kilo of grain-fed T-bone served Florentine style.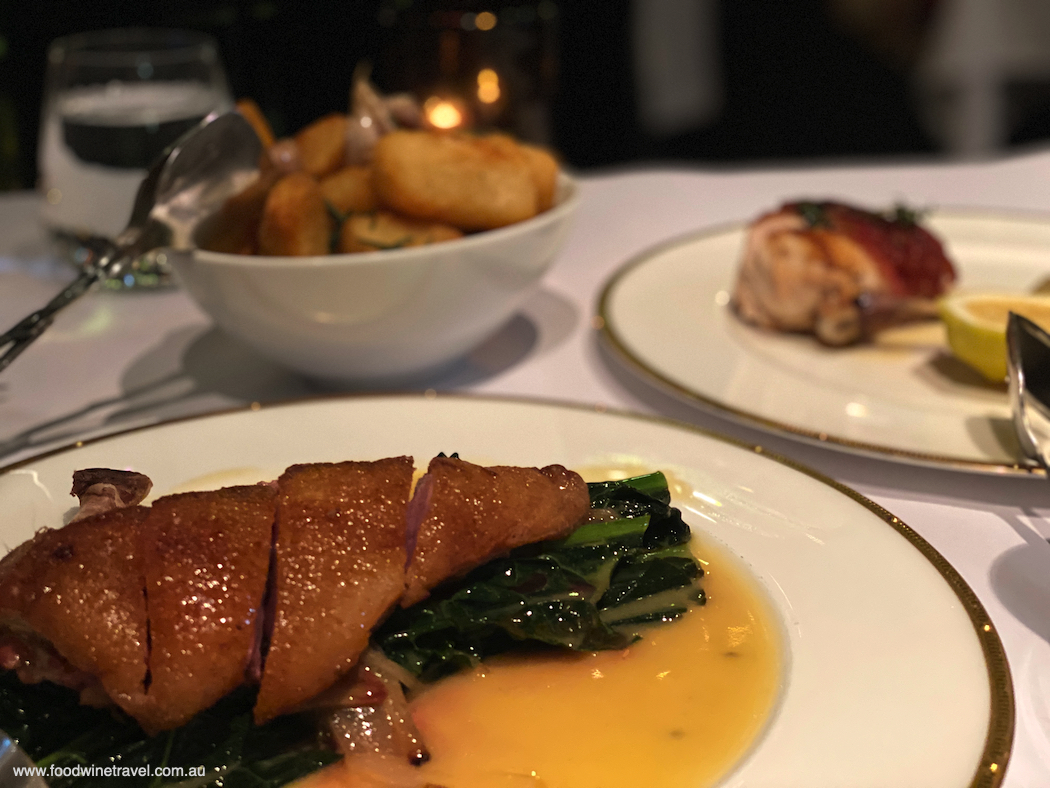 We opted for smaller mains: Black Range half duck with cavolo nero and citrus, and Saskia Beer chicken saltimbocca with crema di pinoli and lemon, both of which were delicious. Even so, we had no room for dessert, although the menu enticed with offerings such as Hazelnut semifreddo with popcorn and salted caramel, and Millefoglie with orange blossom, chantilly cream and raspberry.
There is also a great range of gelato, from Baci chocolate, licorice, and limoncello, to pistachio, and a very yummy-sounding Buffalo milk gelato served with compressed maraschino cherries and a pistachio biscuit.
This elegant yet unpretentious food is matched with an impressively curated wine list which is quite breathtaking in its scope, right down to 'La Petit Mort' Saperavi from the Granite Belt in Queensland, a variety not often seen in Australia, produced in small quantities in clay amphora just as wine was for thousands of years.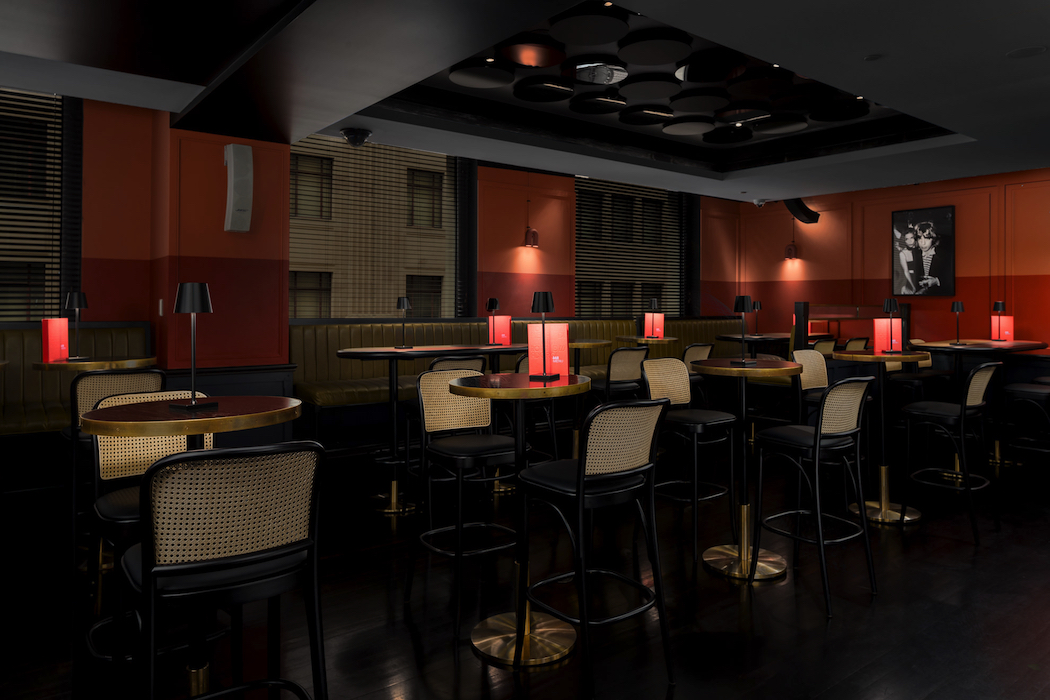 There's a great list of international wines preserved under Coravin and available by the glass including Seppelt Para Tawny and a couple of orange wines from the Venezia Giulia region of Italy and Burgenland in Austria.
There's also a great list by the glass, and it was difficult to narrow our choice down to a 2020 Bozeto De Exopto Garnatxa Tempranillo blend from Rioja and a Cotes du Rhone 2021 Mas de Libian 'Bout d'Zan' Grenache Syrah blend.
For pre- or post-dinner drinks, the Gowings Bar mixes awesome cocktails.  Try the limited edition Gilded Chaos Gin, a collaboration between QT Hotels and Four Pillars, poured as a Luxe Martini or with vermouth and kaffir lime leaf in the Gilded Gibson. These heady drinks are positively dangerous!
Gowings Bar & Grill is open Tuesday to Friday for lunch, and Monday to Saturday for dinner.
If you go:
Gowings Bar & Grill
49 Market Street,
Sydney NSW 2000
Australia
Tel: +61 (0)2 8262 0000
www.qthotels.com
With thanks to QT Sydney for contributing to the cost of our meal at Gowings Bar & Grill. It was a pleasure to stay at the hotel and dine in this lovely restaurant. To read about our stay, visit our separate post here.