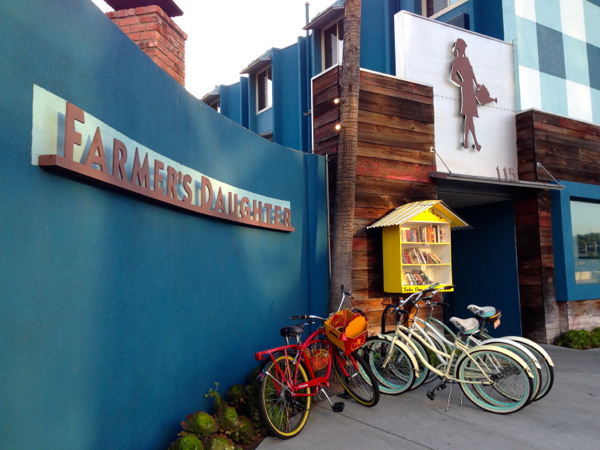 The Farmer's Daughter came highly recommended to us as a cool place to stay in Los Angeles. It's centrally located, we were told, with a country-style décor in a hipster sort of way. It sounded like fun and so we booked three nights, even though it seemed a bit exxy and there were some much better deals at other downtown LA hotels. So did it live up to our expectations? Well, yes and no.
It's certainly well located, on Fairfax between Melrose and 3rd Street, almost directly across the road from the Farmer's Market and the Grove shopping centre. Here, you can shop until you drop, eat until you're bursting at the seams, and drive the short distance to the bright lights of Hollywood.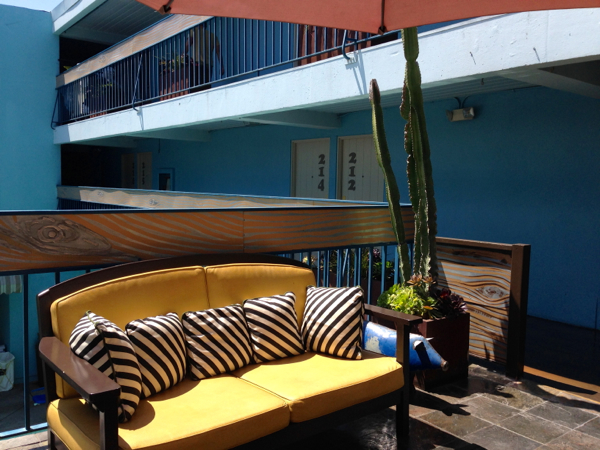 We loved the hotel's quirkiness. Although there's no mistaking its origins as an old motel, the modern meets country kitsch décor is very cute. In the foyer there's a bird chirping in a cage and racks of vintage clothing for sale, outside there are old farm implements hanging on the walls, and around the pool there's a cheery line-up of yellow rubber ducks.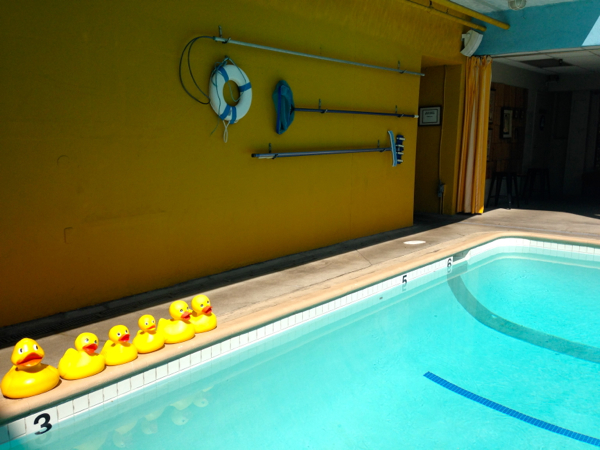 But we didn't get off to a good start with the young gal. One of the many downsides of the long-haul flight from Australia is that you invariably arrive at your destination way before check-in time, which at The Farmer's Daughter is even later than most – 4pm to be precise. Whatever happened to 2pm check-ins?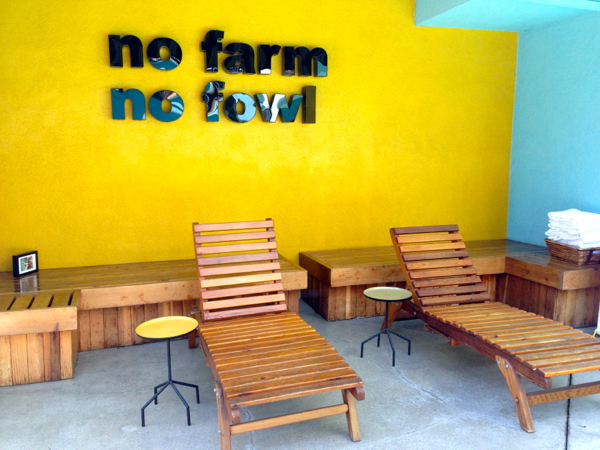 We said in our booking that we would be arriving about 9am and while we knew the hotel couldn't promise an early check-in, we mentioned that it would be appreciated. On arrival at the hotel, our request was met with complete disinterest. If we returned at 3pm there could possibly be a room ready, but the young man on the desk wasn't at all hopeful. So we left our bags and off we went, jet-lagged and yearning for a shower. We returned to the hotel about 10 minutes past 4.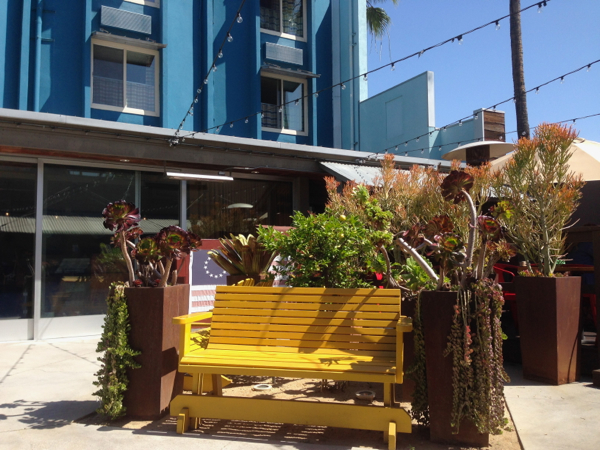 If check-out time is 11am, even with a small housekeeping staff there must be a couple of rooms ready from about midday onwards. But the new person on the desk had no knowledge of us arriving earlier in the day. It was clear that as guests had arrived throughout the day, any rooms that were ready had gone to them. We'd been put to the back of the queue.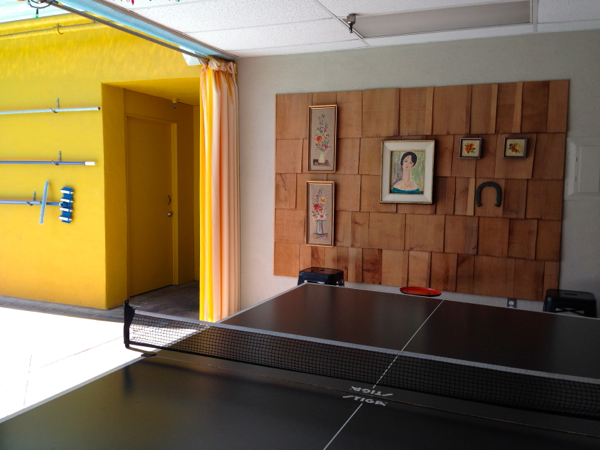 When we were finally given our room keys, we got there to find that it was still being serviced. It was 4.40pm before we finally had access to the room. Now, when I get tired I get cranky and when I get really tired I get really cranky! By this stage, no amount of cutesy-pie stuff was going to keep me happy.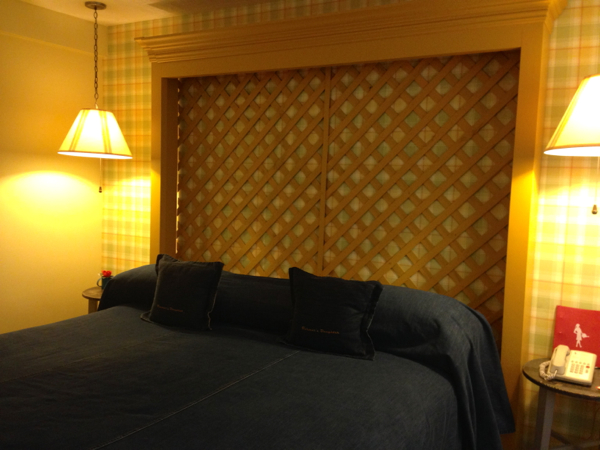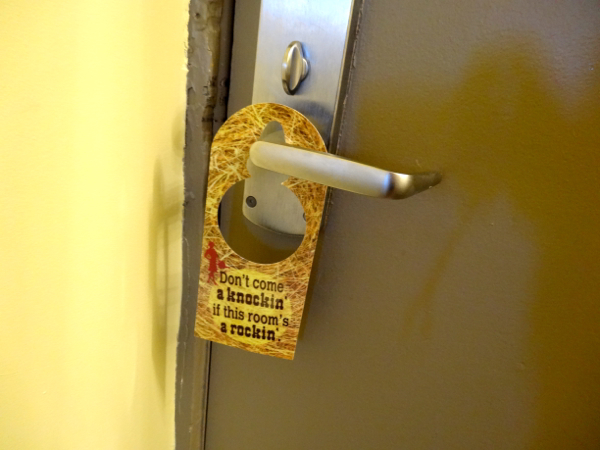 Thankfully a good night's sleep put me into a happier place and I could appreciate The Farmer's Daughter and all her charms – such as the free cookies and iced tea in the foyer each afternoon, the free bikes for rental, the caramels left on our bed at night, and the lending library where you could donate a book and take one for free.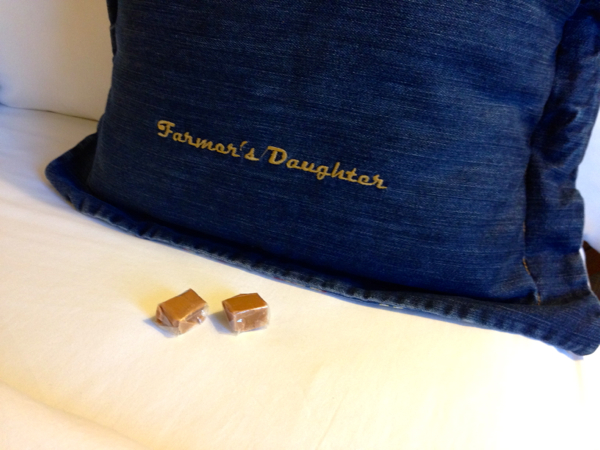 A security safe, Lather bathroom products and a coffee machine were welcome inclusions in the room, there was a free whisky tasting each afternoon, and we enjoyed the ambience of Tart, a great little alfresco café on site.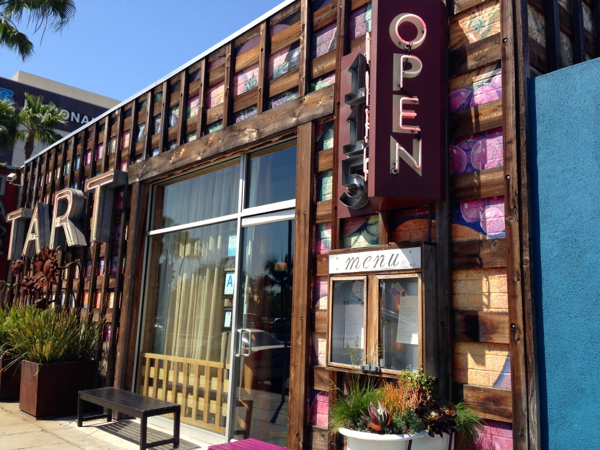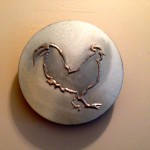 The transformation from old motel to trendy boutique hotel couldn't, however, disguise the noisy plumbing, the bathroom exhaust that sounded like a train rattling into town, and service ranging from friendly and helpful to distinctly unhelpful.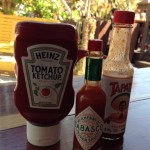 We wanted to love The Farmer's Daughter and mostly we did, but we felt $US212 a night was expensive, no matter how saucy she was.
Fact file:
The Farmer's Daughter Hotel
115 South Fairfax Avenue
Los Angeles USA
+1 323 937 3930