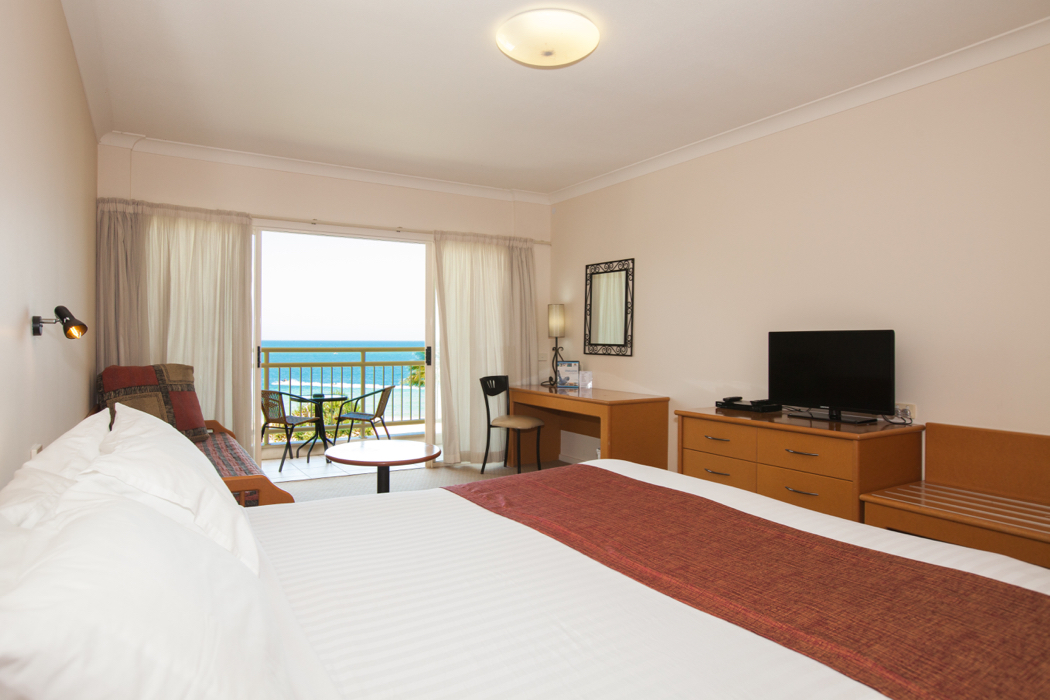 Although only 75 minutes by catamaran from Brisbane, Moreton Island is a world away from the hustle and bustle of the city. As soon as you get off the boat, the pace slows down to a leisurely saunter. Much of the island is national park, with deliciously long sandy beaches and plenty of places where you can be in complete seclusion.
Tangalooma Island Resort occupies just one small portion of this semi-tropical paradise, yet it is surprisingly large as far as resorts go. This is a good thing, for it allows for a range of accommodation and activities catering for all tastes. Everyone from families to seniors to young couples seeking a romantic getaway can find something to suit their requirements.
There are hotel rooms, units and suites, villas, luxury apartments and holiday homes, all set in attractively landscaped grounds just a short walk from the beach. The 'village' feel of the resort allows for a diversity of restaurants, bars and food outlets, as well as plenty of places where you can do your own thing. You could even bring your own provisions and set up at one of the picnic tables overlooking the beach if you wish.

Our room in the Kookaburra lodge looks pretty much like your stock standard motel room, although it's very spacious and has a view over the beach that makes up for anything it lacks in style. We enjoy drinks on the balcony in between indulging in a range of activities, from feeding the dolphins to snorkelling among shipwrecks and doing a 4-wheel drive tour of the island. There's a fabulous swimming pool right near the lodge.
The room is bright and breezy, and there's a jug of cold water in the fridge that is always a treat to come back to. Even the glasses are chilled in the fridge – a nice touch on very hot days. It also has air-conditioning, TV and DVD player, and a hairdryer.
Shampoo, conditioner and shower gel are provided in dispensers, and I like that the resort has a green policy with which it firmly abides. Earlier this year, the resort completed EarthCheck, an internationally recognised certification and benchmarking program.
While on the island, guests can park their cars at Holt Street Wharf, which is fully fenced and locked each evening for security. Leave your car and your cares behind and savour this little patch of paradise in Queensland's Moreton Bay.
**Book your stay at Tangalooma Island Resort through booking.com
Food Wine Travel gets a small commission if you book through this link but it doesn't cost you any extra.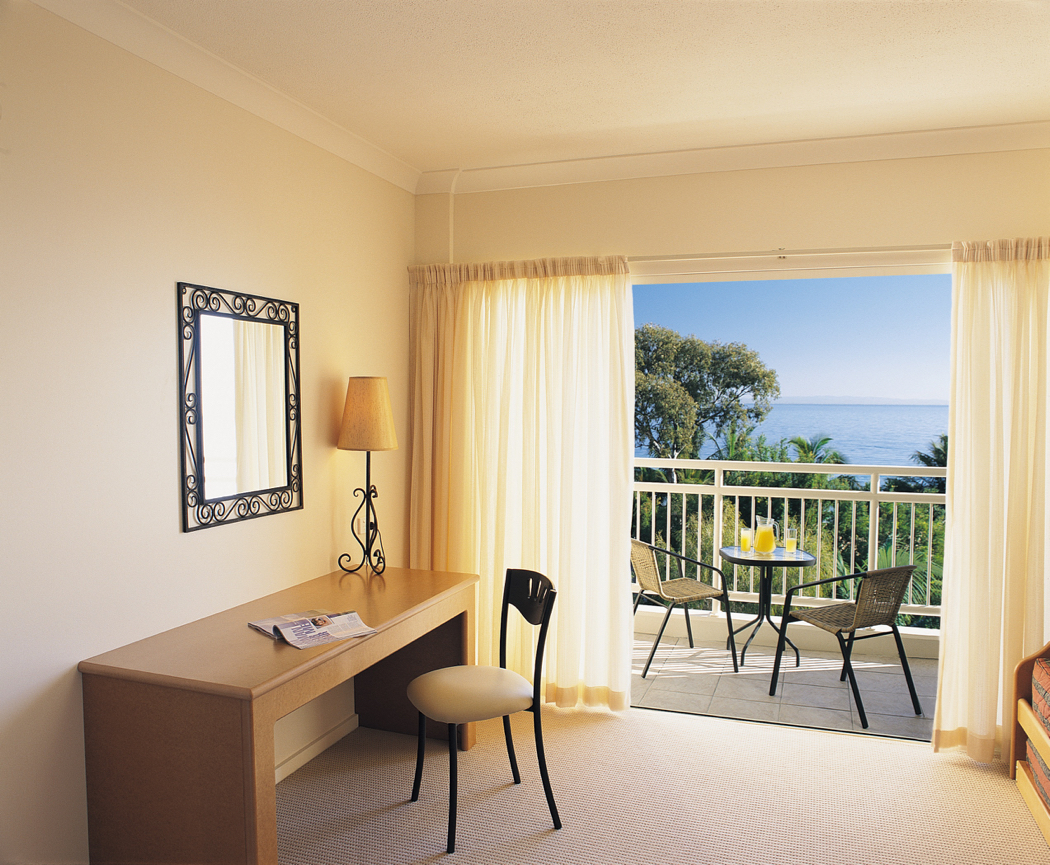 The Food Wine Travel checklist:
Comfy bed — (Hesitating; it had a ridge in the middle)
Good shower √
Free wifi x
Free parking x ($15 per vehicle per day or $60 per week at Holt Street Wharf)
Tea and coffee in room √ (Instant coffee)
Fresh milk x (UHT)
We stayed in: Kookaburra room K 64.
Fact File:
Kookaburra Lodge
Tangalooma Island Resort
Moreton Island, Queensland
Australia
Tel: +61 (0)7 3637 2000 or 1300 652 250
Christine and Maurie were guests of Tangalooma Island Resort.
Photos supplied by Tangalooma Island Resort and used with their permission.