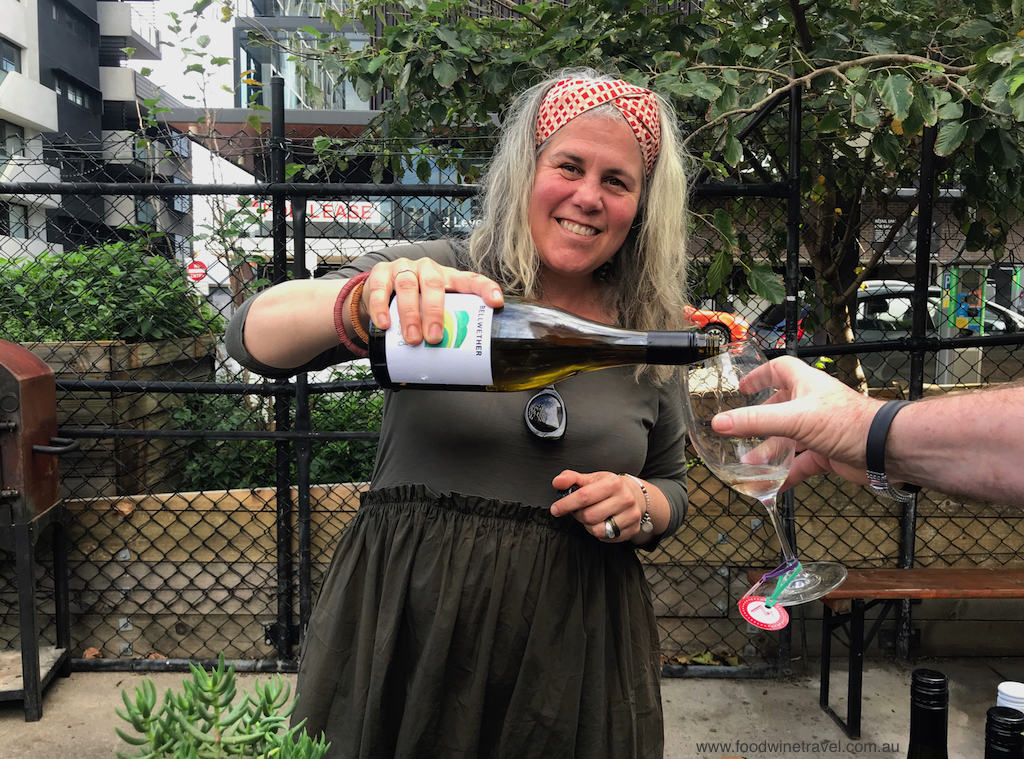 Wandering Cooks is one of our favourite venues in Brisbane. It's so unique that it's very hard to describe it to anyone who hasn't been, but if you love food, wine and quirky entertainment, it deserves to be on your radar. Located in an old warehouse in South Brisbane, its main purpose is as an incubator for artisan food businesses, providing micro start-ups with commercial kitchen space to get their ventures off the ground.
But it's also much more than that, featuring classes and workshops in everything from mushroom growing to minimising waste, as well as a great bar, beer garden, coffee spot and food stalls. There's a strong emphasis on ethical and sustainable food production, which resonates with us. We especially love going to Wandering Cooks on Sunday afternoons when it regularly offers Sunday Hot Club with live gypsy jazz music that lures people of all ages to the dance floor.
We've enjoyed all the dishes we've tried while kicking back at Sunday Hot Club, and we've also taken the opportunity to sample some really interesting drinks from the bar. Wandering Cooks actually has one of the most interesting wine lists in Brisbane, and it's great to see it supporting small producers who are doing some really smart, interesting products. For some of the producers, Wandering Cooks is their only outlet in Queensland, so they are lucky to have such enthusiastic support.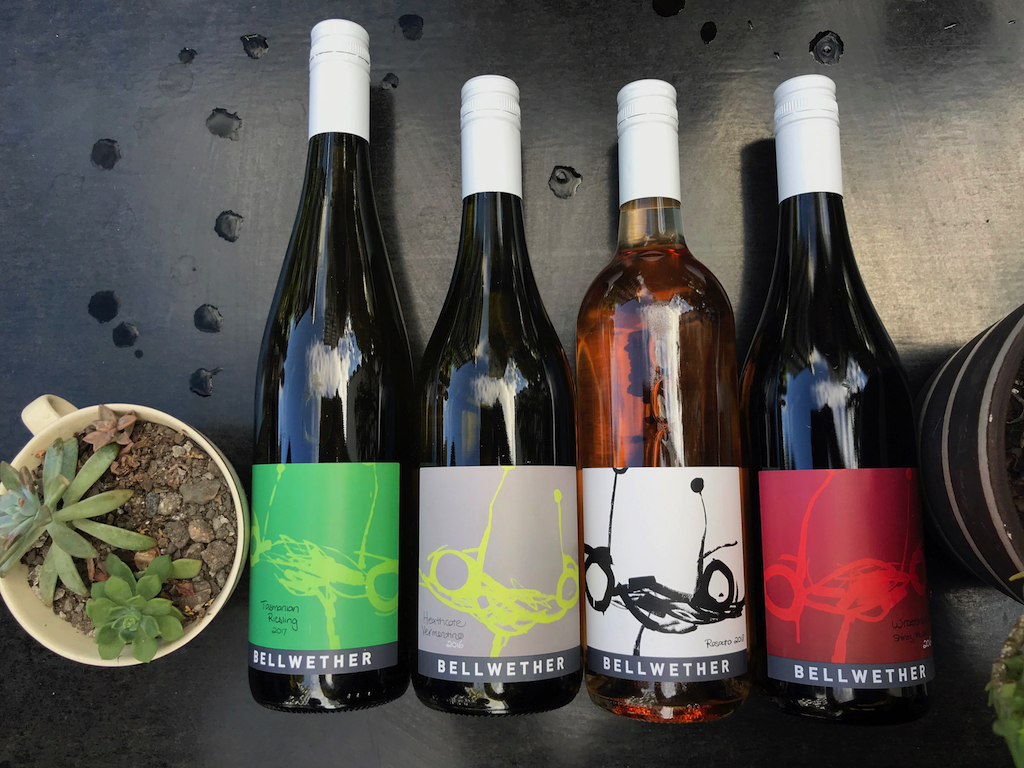 Last month Wandering Cooks hosted a ticketed event called 'Unknown Pleasures', an afternoon of cellar door tastings with some of the boutique producers whose wine is sold through the bar. Most of the tastings were poured by the winemakers themselves, offering a great opportunity to talk with the winemakers in a relaxed and unpretentious setting.
The wines we tasted came from as far afield as Margaret River, Tasmania, McLaren Vale and Mornington Peninsula, and there were some real treasures amongst them. It was a hard choice but probably our favourite of them all was the Stargazer 2017 Chardonnay from Tasmania's Coal Valley, a sleek wine with notes of hazelnut and lemon curd. It is wild fermented, adding the tiniest bit of funkiness (which we love) balanced by subtle oak. It was only later that we learned this wine sells for $55 a bottle. Yes, we do have expensive tastes!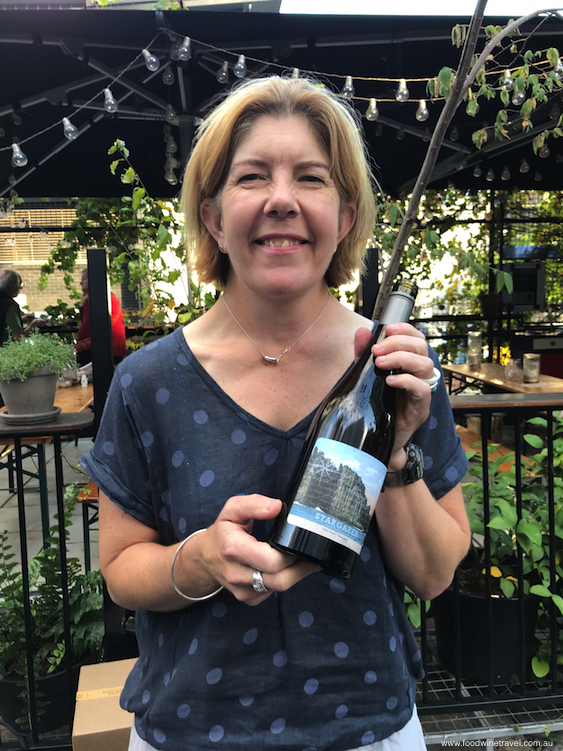 All the Stargazer wines are wild fermented, according to winemaker/director, Samantha Connew, who spent 10 years as senior winemaker at McLaren Vale's Wirra Wirra Vineyards, followed by a couple of years at Tower Estate in the Hunter Valley. "The fruit in Tasmania is so pristine we are using wild ferment to add interesting flavours," she said.
Connew established Stargazer in 2012 and one of the things that sets her wine apart (other than flavour) is the cool packaging – all the labels have vintage pictures with a Tasmanian theme. Her Palisander vineyard was planted by Norm and Jan Gangell in 2004 and acquired by her in 2016. It's planted pretty much half and half to Riesling and Pinot Noir. Connew expanded it in late 2017 to include two more hectares of vines, including Pinot Noir, Chardonnay and Riesling. Stage two of the expansion is planned for 2020, by which time she hopes to be totally estate grown.
The Stargazer 2018 Riesling has typical Tasmanian acidity with generous citrus notes and hints of ginger on the nose. We particularly liked the 2018 Tupelo, an Alsace-inspired blend of Pinot Gris, Gewürztraminer and Riesling, named for the Van Morrison song, "… She's as sweet as Tupelo honey". It is perfumed and spicy, with quince paste, pear and rosewater notes.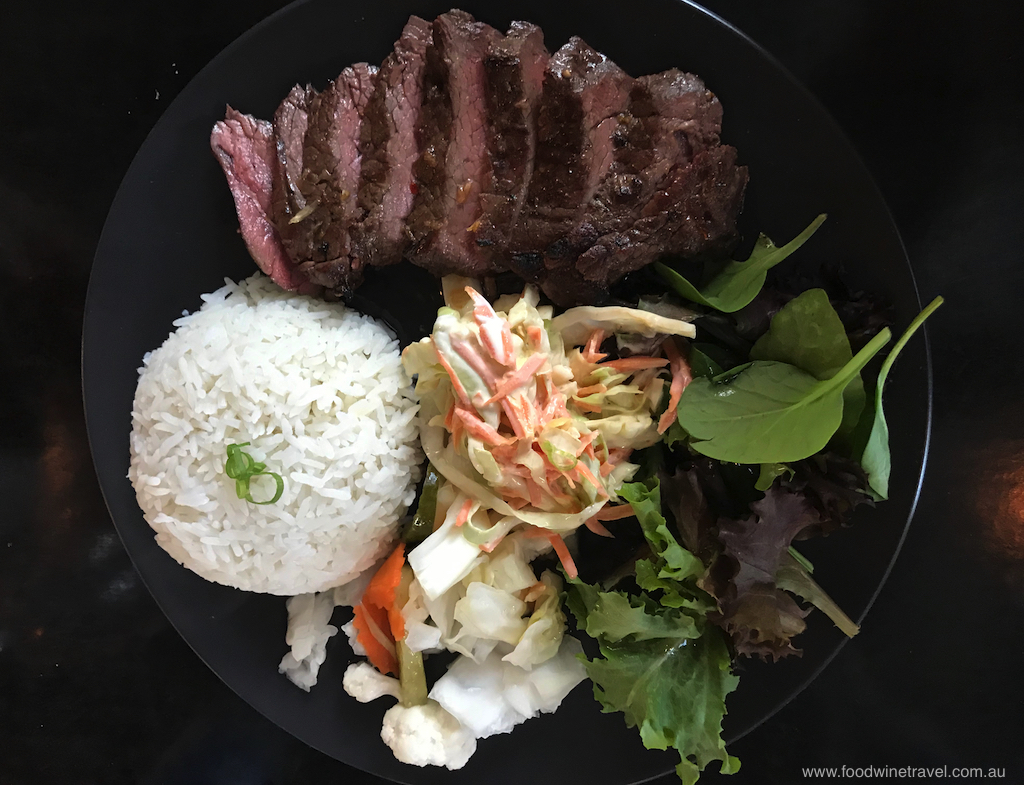 Connew became captivated with Pinot Noir while working in Oregon, and her straight Pinot is another $55 beauty. But she also does Rada, a co-fermented blend of Pinot Meunier and Pinot Noir in which the Noir component contributes soft red berry flavours and the Meunier more savoury, earthy, spice notes.
Although Sue Bell is based in Coonawarra with her Bellwether label, she has been sourcing Tasmanian fruit since 2009. In a previous life she worked for Hardy's, which sourced Chardonnay from various places, but her favourite was always from Tasmania. We really enjoyed the Bellwether 2015 Chardonnay and 2017 Riesling, both from Tasmania.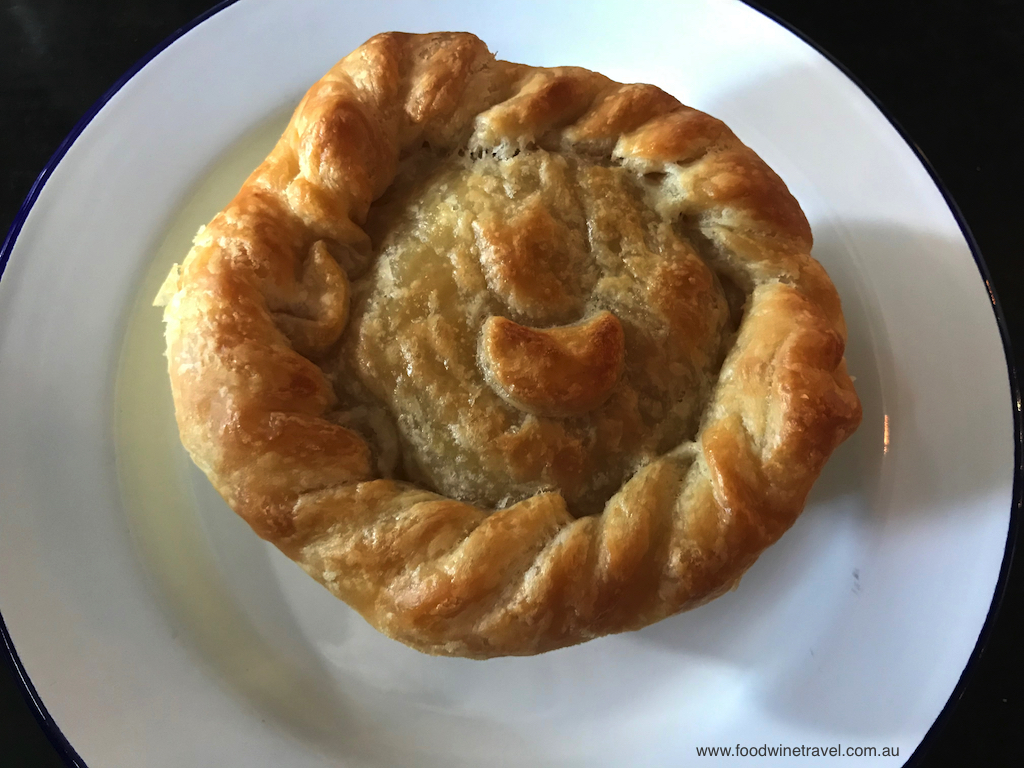 Bell, who calls herself "winemaker/director/gardener", doesn't actually have a vineyard, instead buying in all her fruit. Inspired by some fruit she was given from a CSIRO project, Bell made a Rosé blend of Nero d'Avola, Barbera and Pinot Grigio. She liked the results so much she has continued to make Rosé this way. The 2018 Rosato 2018 definitely got our tick of approval. We also enjoyed the Bellwether 2014 Cabernet Sauvignon from Coonawarra and 2016 Shiraz Malbec from nearby Wrattonbully.
Jane Bromley and Hylton McLean, from Honey Moon Vineyard, are passionate about Chardonnay and Pinot Noir from Burgundy, Rosé from the Southern Rhône, and Shiraz from the Northern Rhône, Hermitage and Côte Rôtie. All of these have informed their winemaking, and their basket-pressed 2016 Pinot Noir in particular was a stand-out for us.
Bromley said their small family-run vineyard in the Adelaide Hills was so named because the moon looks like honey at harvest time. The vineyard was planted in 2004 and all their wines are made from their own Pinot Noir and Shiraz. Their "Fancy Rosé" is a blend of Pinot Noir, Shiraz and Chardonnay; we found it to be a refreshing, easy-drinking wine with good acidity and generous fruit.
Also very easy drinking was the Dirty Black Denim 2017 Syrah, a Mornington Peninsula label at the vanguard of style and regional experimentation. With an alcohol content of just 11%, this light-bodied Shiraz is great for those who don't want to drink a big red on hot days.
Margaret River producer South By South West was offering tastings of its European-style 2016 Syrah, but it was their 2017 Tempranillo One Tonne Project that appealed to us most, for its delicate spiciness. The South By South West 2016 Malbec Cabernet, a surprising diversion from the Cabernet Merlot blend more commonly seen in Margaret River, was big and jammy – one for those who love a big red.
Paolo and Maria Bottin, owners of McLaren Vale winery Vigna Bottin, make a wide range of wines inspired by their Italian heritage, including Vermentino, Fiano, Sangiovese, Barbera, Nero d'Avola and a sparkling wine, cleverly called Versecco, made from Vermentino and Fiano.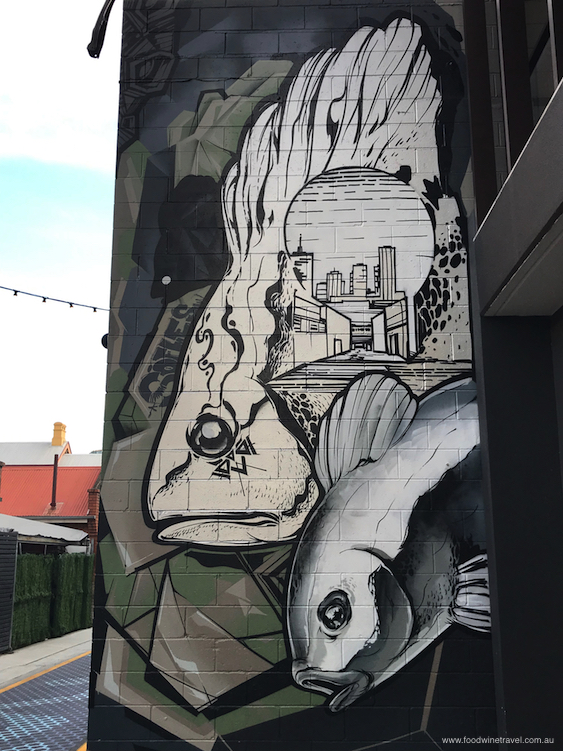 We particularly liked their 2017 Vermentino, with notes of lemon curd and a little spiciness, their silky smooth 2015 Sangiovese, and their 2018 Rosato (made from Sangiovese). Vigna Bottin is opening a cellar door in September 2019. It's great to see these small producers going from strength to strength.
This is just a small sample of the wines we tasted and the lovely winemakers we met at Wandering Cooks. Pop along to this terrific Brisbane venue to see what other treasures they have in store for you at the bar.
If you go:
Wandering Cooks
Corner Fish Lane & Cordelia Street,
South Brisbane QLD 4101
Australia
www.wanderingcooks.com.au