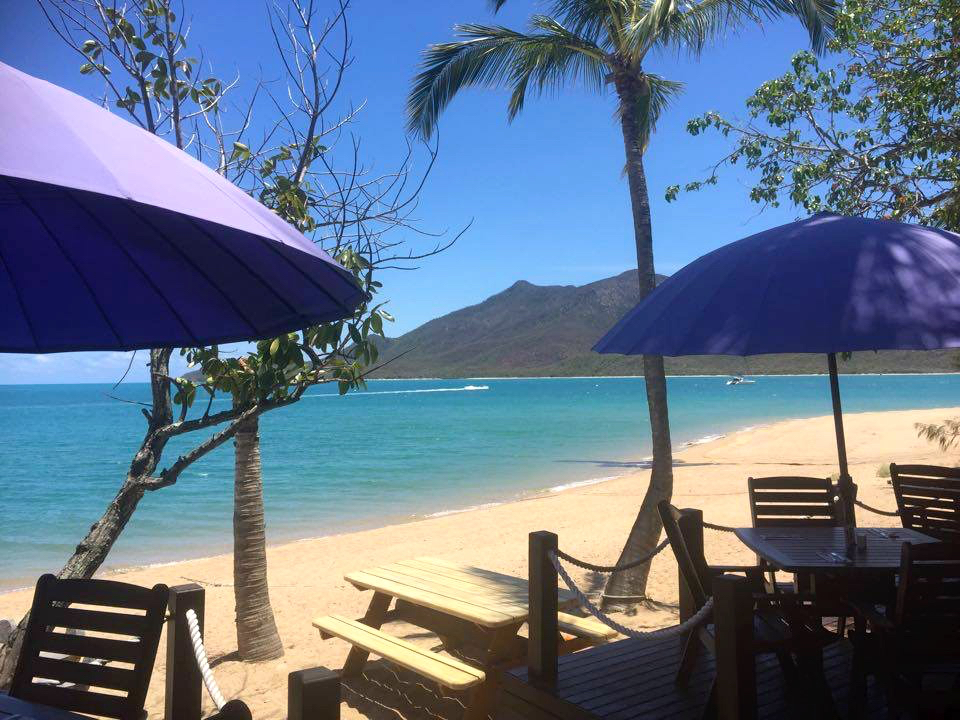 How My Holiday Misfortune Helped Me Uncover A Priceless Gem In My Own Backyard
I knew things weren't looking good for my long awaited (and much needed) vacation almost one week before I was due to leave. Mt Rinjani in Indonesia was wreaking havoc for airlines attempting to come in and out of Bali's Denpasar airport, and more importantly, interfering with my holiday plans. When I finally got the text message to say my flight to Bali had been cancelled, I was faced with a dilemma – to surrender my precious annual leave and return to work early (not ideal) or to be spontaneous and choose another tropical paradise to explore.
Thankfully I chose the latter, and I spent the next 24 hours searching for flights, accommodation and things to do. After tossing up between other overseas destinations, I finally had an epiphany and realised that there are places in Australia that could offer me exactly what I was looking for – sun, sand, cocktails and seafood. And that's how we arrived at Airlie Beach on the magical Whitsunday coast.
Seafood indulgence
We checked into the well-appointed Whitsunday Waterfront Retreat which at a very reasonable $175 per night, included water views of Shute Harbour, a private balcony spa, and a selection of complimentary breakfast options in the room. On our first night we enjoyed a tantalizing seafood dinner at Airlie's Fish D'vine Café and Rum Bar, which included an array of locally caught prawns and fish, as well as Moreton Bay bugs and Coffin Bay oysters.
On the second day we did a road trip up the coast to the Whitsunday's beautiful and secluded Hydeaway Bay, and after another seafood meal at the famous Montes, we spent the remainder of the afternoon enjoying the sunset from our hotel's lovely infinity pool.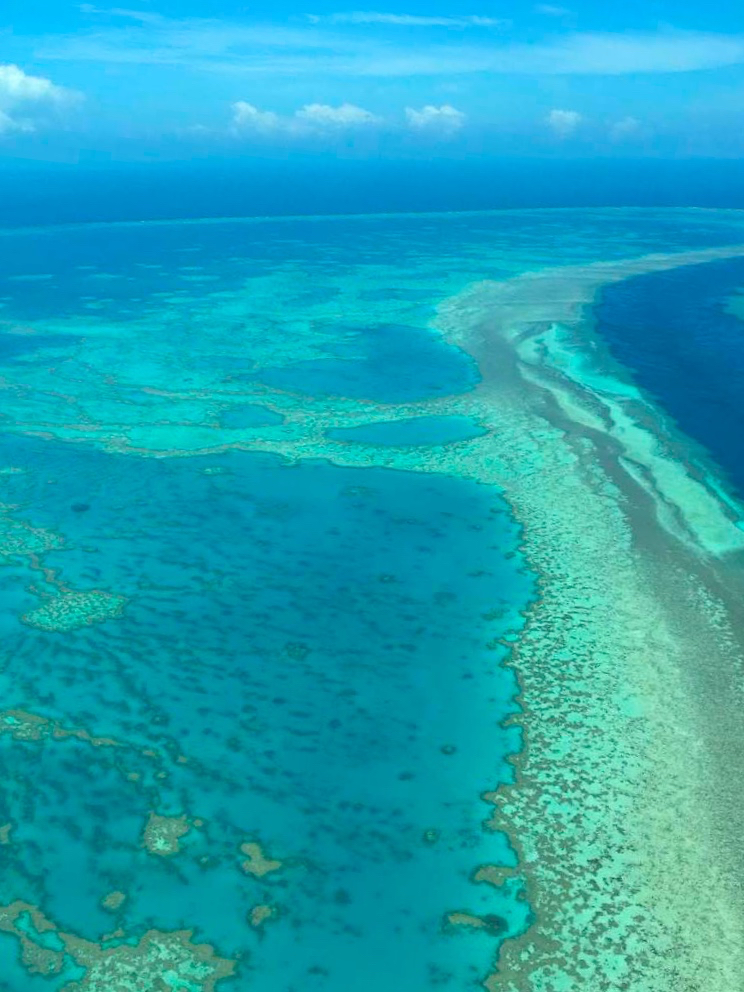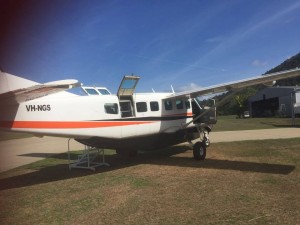 Now the third day is where things get exciting, and is definitely the highlight of the trip. Due to a combination of my obsession with all things aviation, and a desire to see the Great Barrier Reef, we decided to indulge in a one-hour scenic flight over the Whitsunday islands and the surrounding reef. The tour from Whitsunday Coast Airport (Shute Harbour) was run by a Cairns/Airlie based company, GSL Aviation, and included a complimentary hotel pick up and drop off.
After going over all the formalities and safety briefings with their knowledgeable pilot, we took off over the harbour heading for the breathtaking islands in front of us. We cruised over Hamilton, Hayman and Daydream Islands at 2000 feet, and did a lap over Whitehaven beach, which with its perfect white sand and turquoise waters would give any other beach in the world a run for its money for top prize.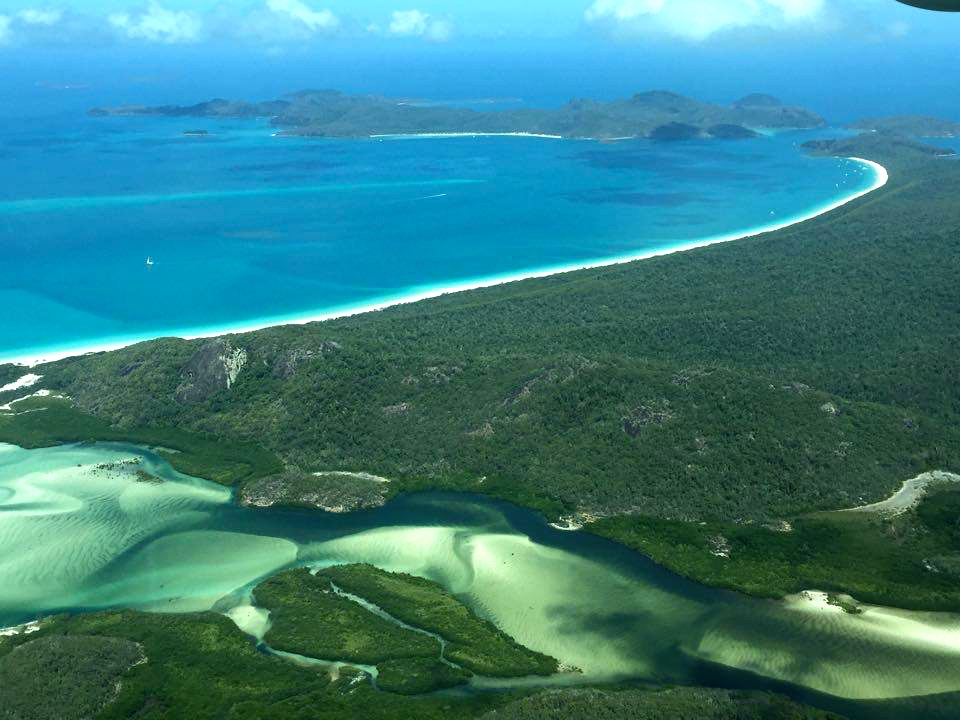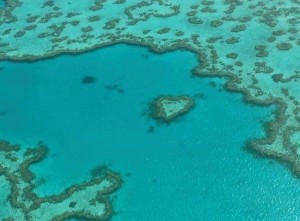 And this was just the start of the magic – by the time we had finished snapping holiday memories of the islands, we were well on our way to the Great Barrier Reef and as we approached, the pilot skilfully descended to a mere 500 feet to provide us with an opportunity to view close up the wonders and beauty of Heart Reef, Hook Reef, Hardy Reef and much more. I was enchanted by the natural beauty of the coral, and thought to myself that this pilot really had the best office in the world.
I was fortunate to have been given the great advice to book the flight at low tide, and even more fortunate that the unpredictable tropical weather graced us with blue skies and clear flying conditions.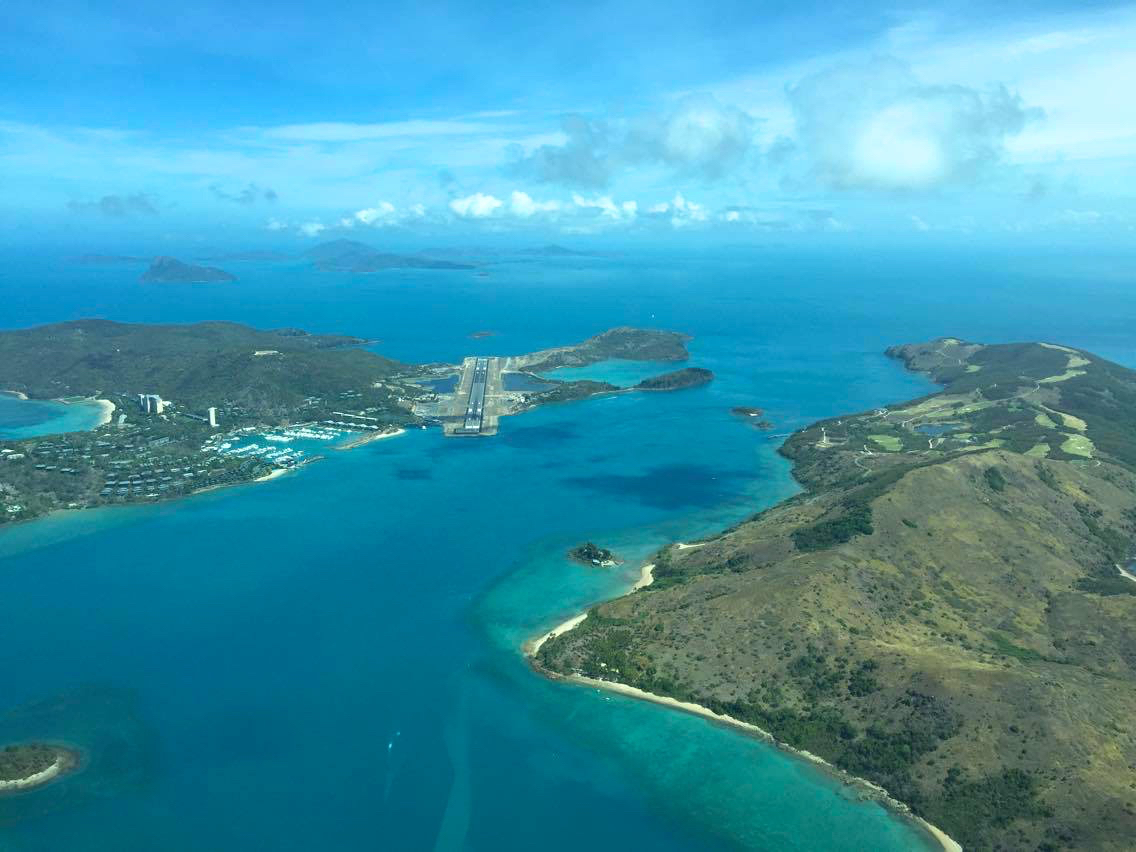 Having seen the reef from a boat and in photos, I can assure anyone that there is nothing more spectacular than seeing it from the air, giving you the feeling of both tranquility and excitement all in one. I have a new appreciation of the beauty that is to offer in Australia's own backyard, and after extensive travel to some of the world's most beautiful coastal destinations (Hawaii, Fiji, Vanuatu, Spain, Greece, France and Italy to name a few), I can safely say that, as far as natural beauty and a laidback lifestyle go, Airlie Beach is up there at the top of the list.
And for those Australians who flock to Bali and other overseas destinations, please keep going, and leave this little slice of paradise in Queensland's north all for me.