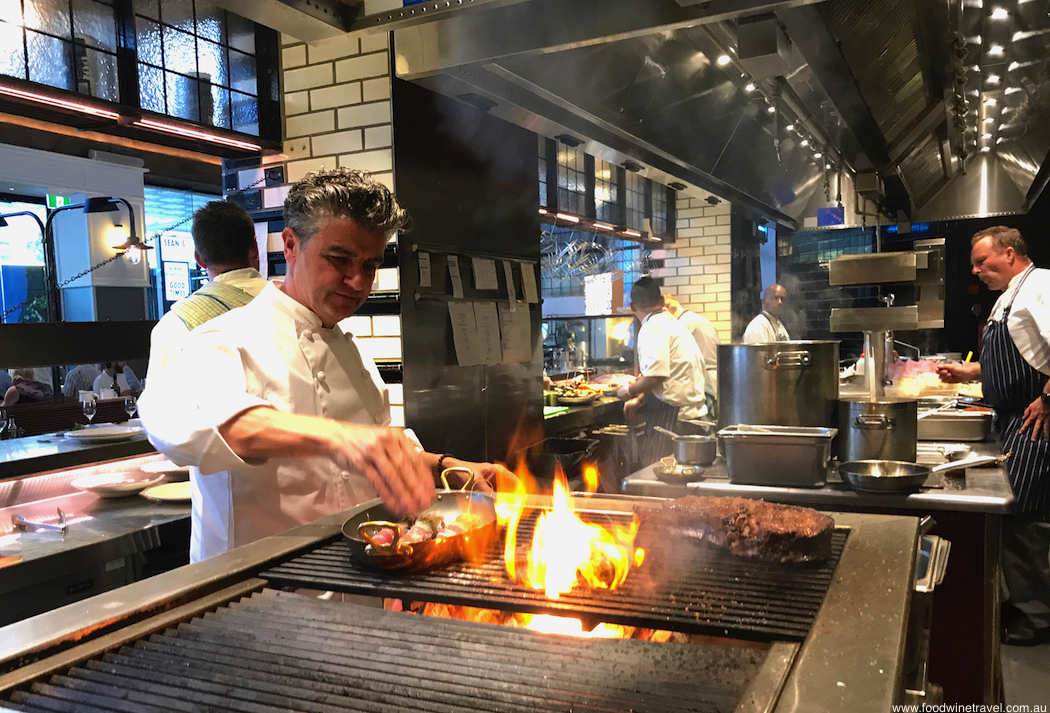 "This is like my 'best of' album after 35 years," says Sean Connolly as he welcomes me and a couple of fellow writers to his Adelaide restaurant, Sean's Kitchen. Part of the popular Riverbank Precinct, the restaurant specializes in local seafood and beef cooked over an open flame. Dishes are presented as simply as possible, with nothing to divert attention from the amazing produce.
It's a long way from what the West Yorkshire-born chef was doing earlier on in his career. I first met Sean when he was working at the fine dining Astral restaurant in the Star City Casino in Sydney. In those days, around about the late '90s, it was all foams and bubbles, or as Sean says, "very avant garde and molecular".
"But I was really only feeding 1% of the nation," he says. "My menus now are very welcoming. I want everything stripped back. Now I just do really simple stuff and that's the way the world's gone anyway. I could have kept on cooking avant garde and molecular but this seems easy for me, doing a good steak, a good oyster bar, a good brasserie. That's how I roll."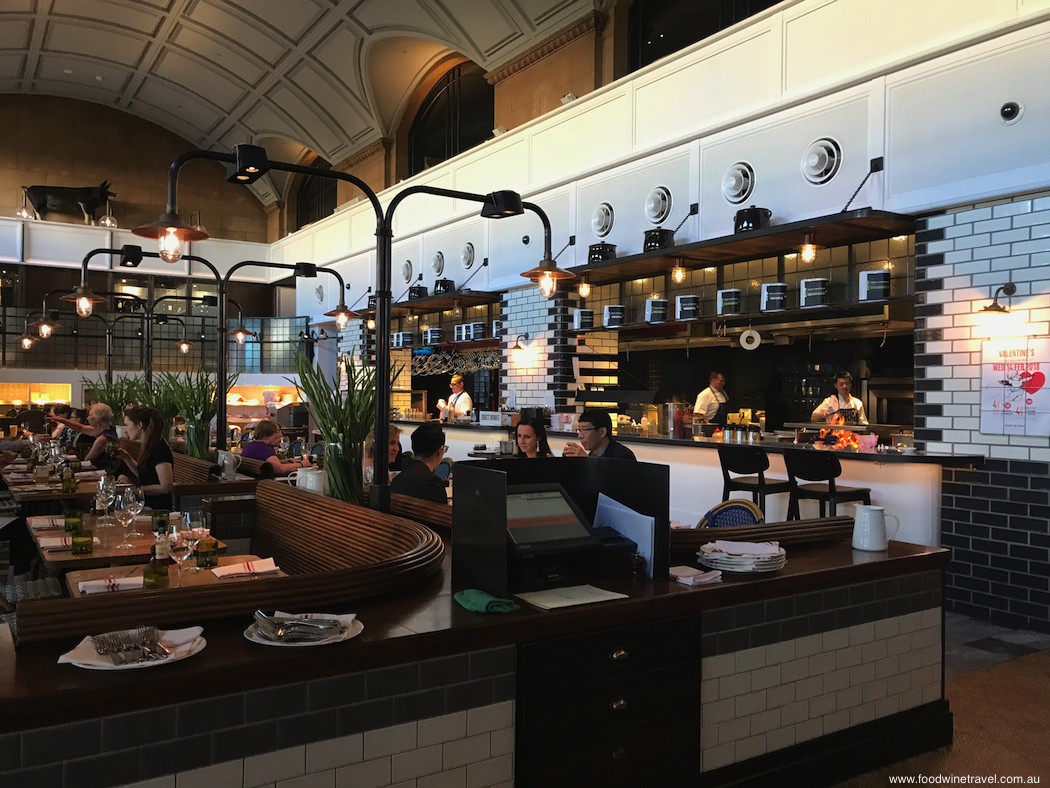 Sean's Kitchen opened in the Adelaide Casino complex three years ago in a space that had once housed offices for the adjoining railway station. An imposing space with 24-foot high vaulted ceilings, it has been given a New York brasserie-style fit-out with black and white brick tiles, lights that look like street lamps, and an open kitchen.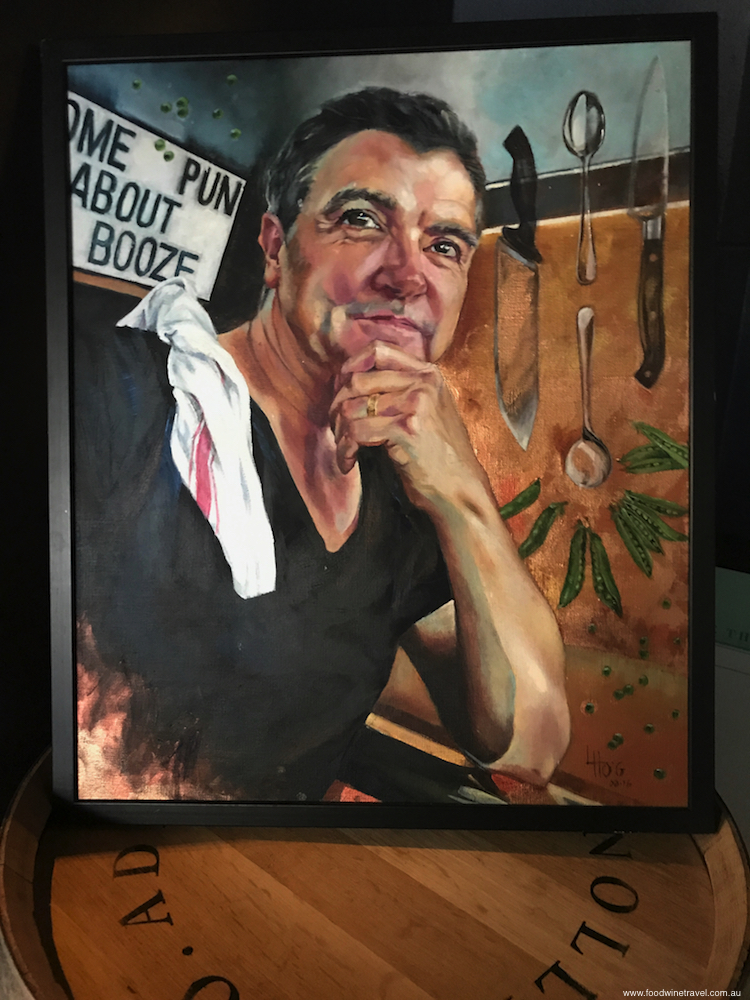 Perched at the bar, we enjoy cocktails made with Something Wild Beverage Company's Green Ant Gin, green ants harvested in the Northern Territory giving the spirit a unique lemongrass-like flavour.
Sean then ushers us into the kitchen where there's a table set up for our little group, offering us a ringside view of all the action in the kitchen. First impressions are of how calm the staff are despite being awfully busy – the restaurant is totally packed on this Tuesday night.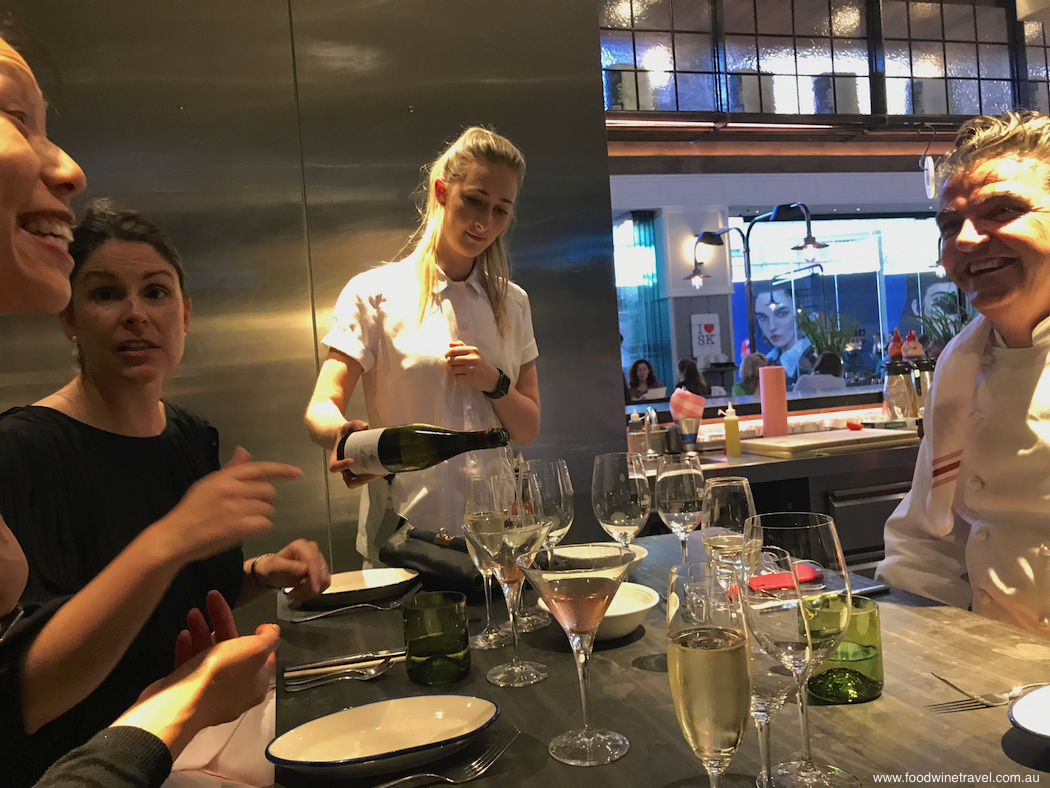 Sean joins us at the table on and off, one minute telling us all about his restaurant ventures around the world – he now has six restaurants in three countries after recently opening in Dubai – the next minute hopping up to turn a few dishes on the barbecue or throw a lobster into the pot.
Sean's executive chef, John Rankin, is perfectly in tune with him, stepping in to deliver the goods when Sean is engrossed in conversation.
"He's like an extension of me. He's been with me for 15 years," says Sean. "We worked together at Astral and Sean's Kitchen (in Sydney) and he's come back to work for me down here after a few years doing other things."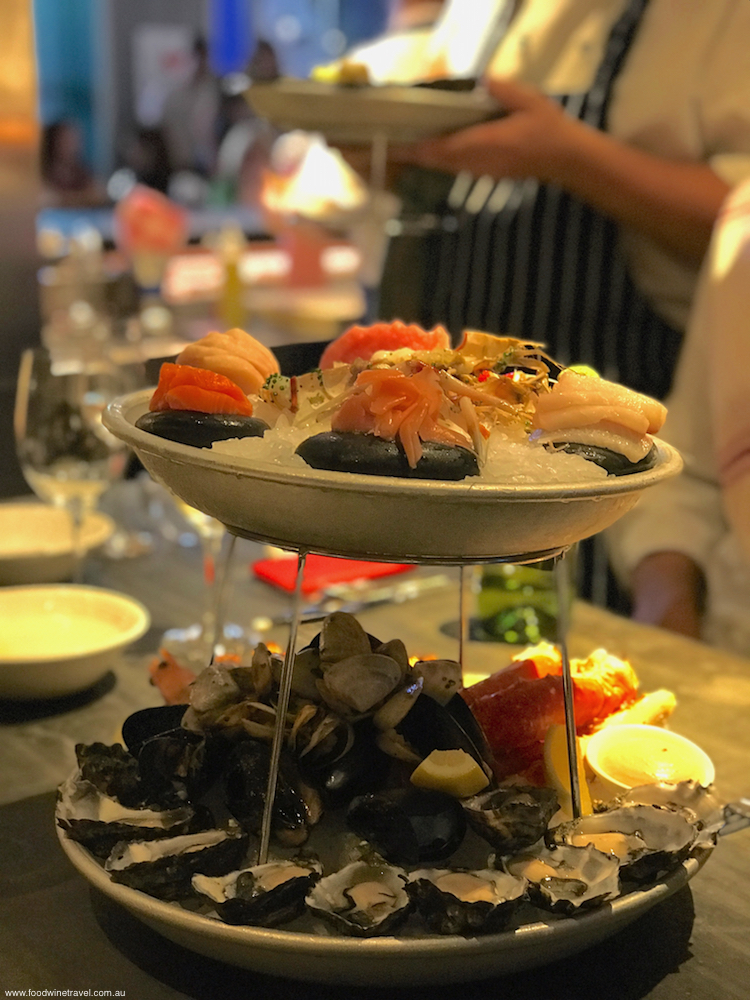 When guests book in for The Chef's Kitchen Table, they'll have one of this dynamic duo designing a menu based on the diners' food interests. For us, the starter is an extraordinary seafood tower replete with oysters (from Smoky Bay and Coffin Bay, on the Eyre Peninsula), Spencer Gulf prawns, King Island scallops, pippies, New Zealand scampi and Alaskan crab legs (split all the way down, making them dead easy to eat). A little bit of Chardonnay is sprinkled on the pippies. The scallops are served Sean's favourite way: sashimi-style with a bit of lemon.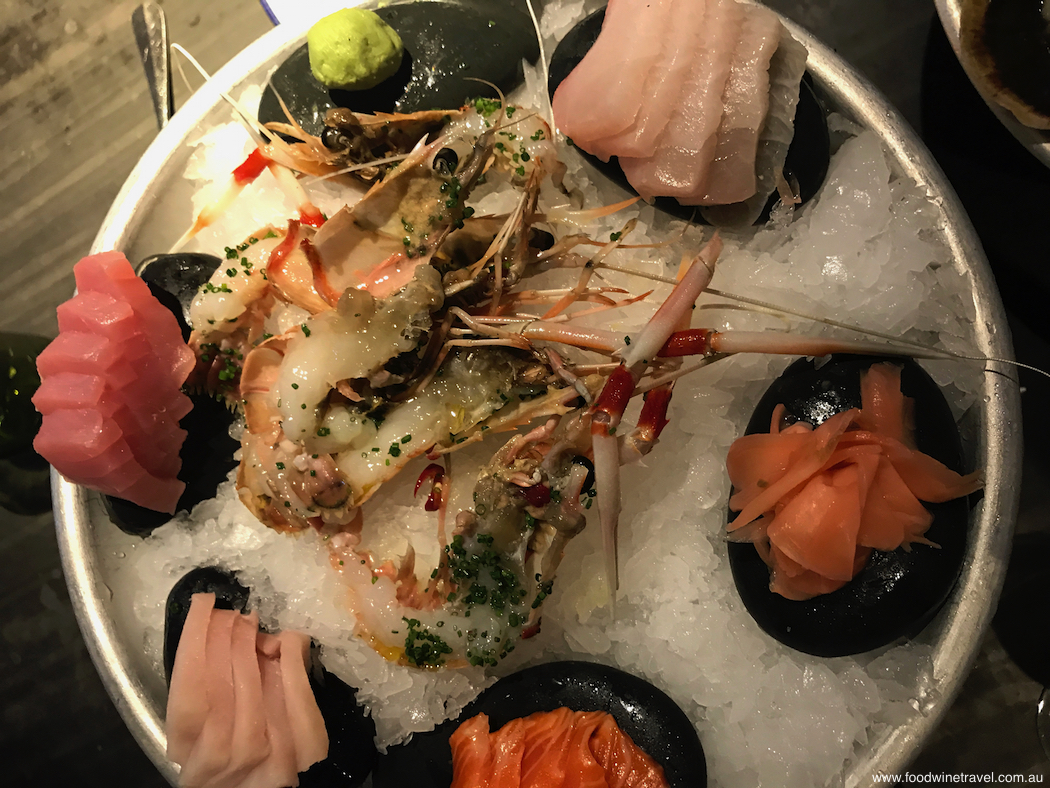 There's also a whole plate of sashimi, including swordfish and kingfish from Port Lincoln on the Eyre Peninsula. Sean is excited by this bountiful region. "It has amazing wines, amazing oysters, amazing squid, oysters, tuna, kingfish. It's pretty special." Seafood platters are a great drawcard for Sean's Kitchen. "We did 12 last night. It's a record for me I think. We're kind of synonymous with the best seafood platters in town."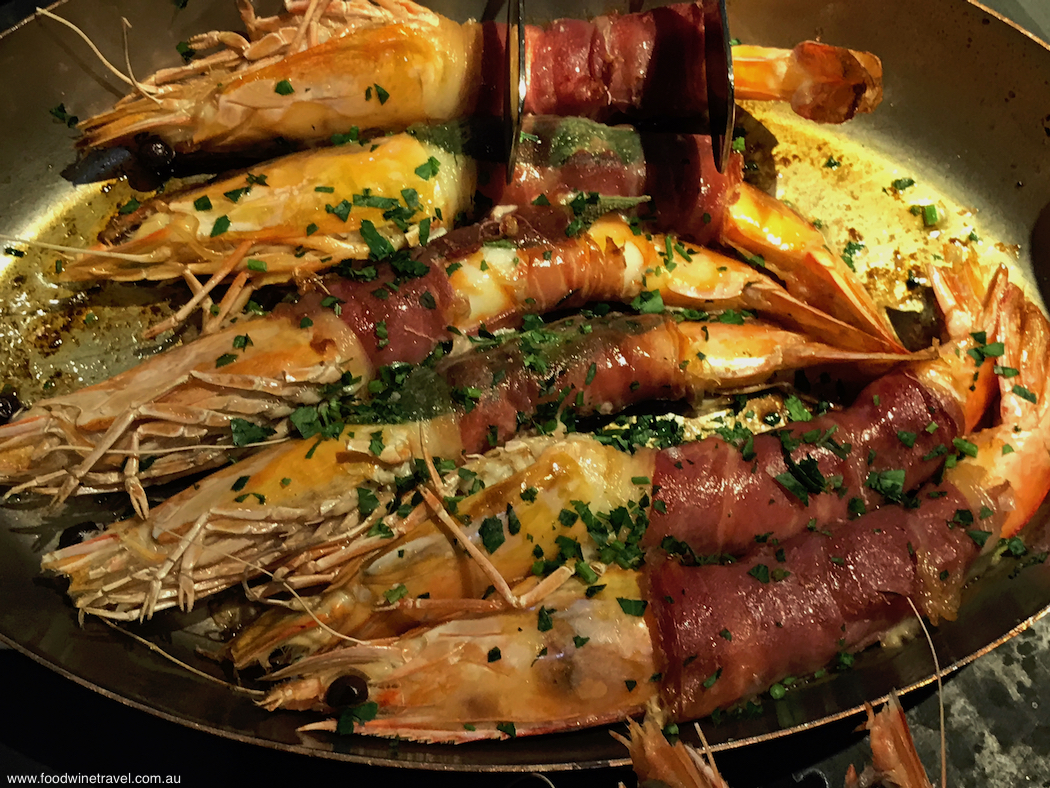 As we enjoy a glass of St Hugo 2017 Riesling, a crisp, refreshing wine from South Australia's Eden Valley, Sean also delivers a plate of saltimbocca prawns that have been cooked on the barbecue, the sweetness of the prawns highlighted by the saltiness of the prosciutto they are wrapped in.  Then we're onto another terrific sweet/salty combo with a huge lobster done with a light salt and pepper coating. This is perfectly matched with a glass of Sanglier, a beautiful Grenache Rosé from McLaren Vale.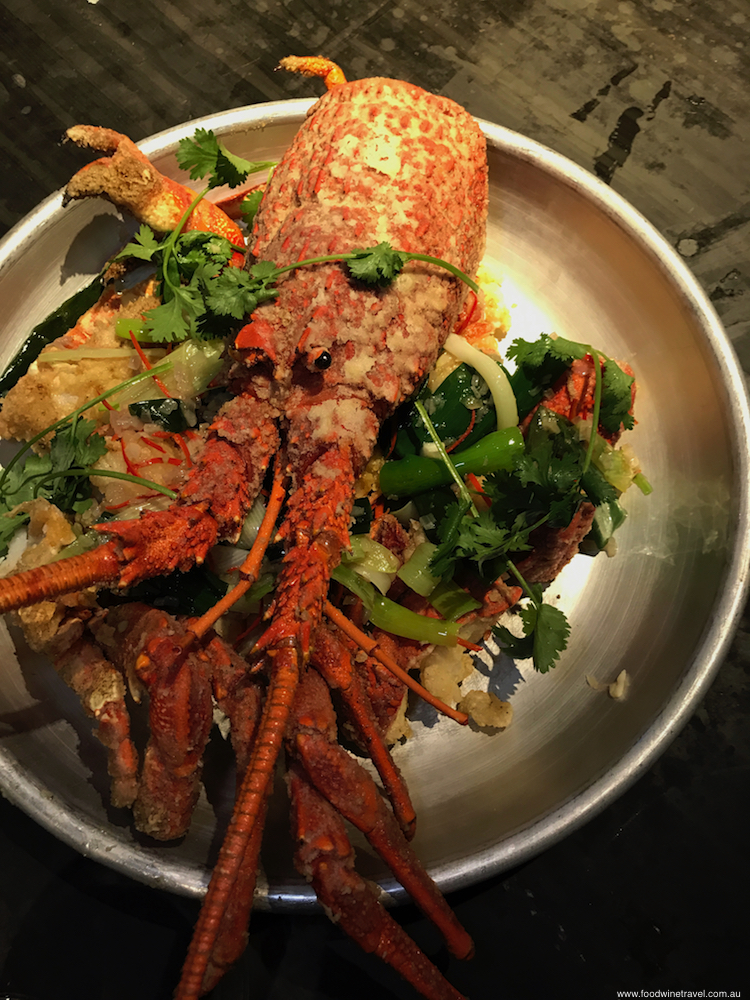 But as we are soon to discover, that was only the prelude. The great slab of aged beef on the kitchen bench is destined for our Chef's Table as well. The pasture-fed Black Angus from the Limestone Coast has been aged 90 days and sprinkled with Himalayan salts before being seared on the barbecue and finished in the woodfired oven. I am jumping for joy when I learn that it is to be paired with Rockford Basket Press 2014 Shiraz, a gorgeous drop that is truly a Barossa icon.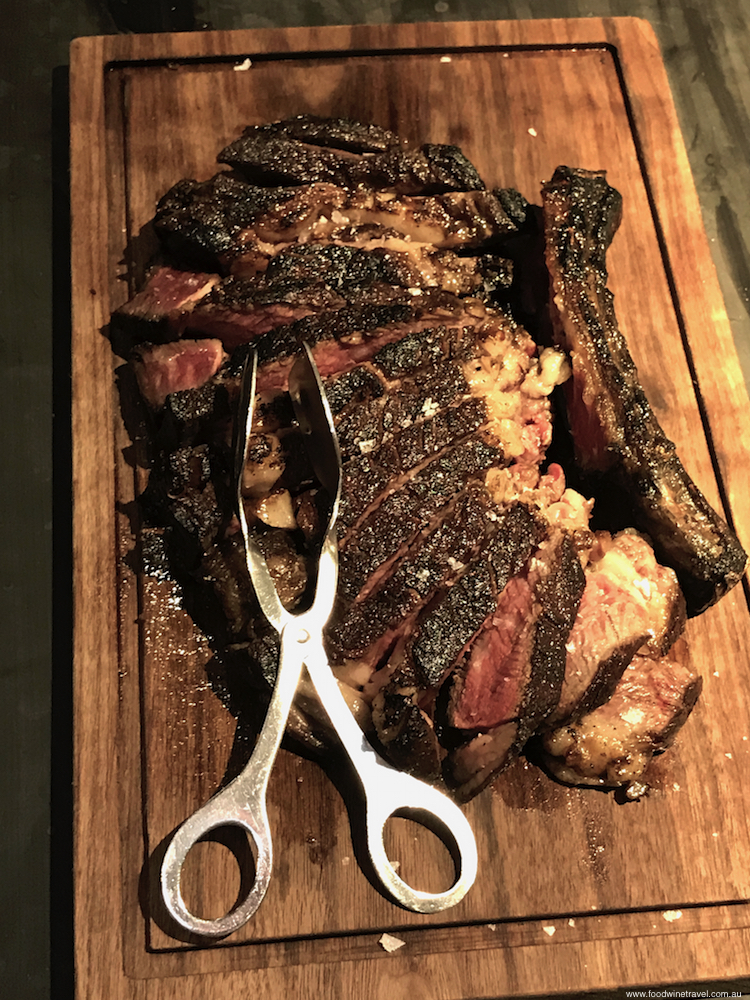 On the side there's some miso hollandaise, anchovy butter and chimichurri, a serving of Sean's award-winning duck fat chips, and his famous "Orgy of Mushrooms" (ricotta gnocchi with an assortment of mushrooms). The gnocchi is made in-house with 90% ricotta and 10% flour and eggs, and Sean believes that of all his six restaurants, the Adelaide restaurant does it the best.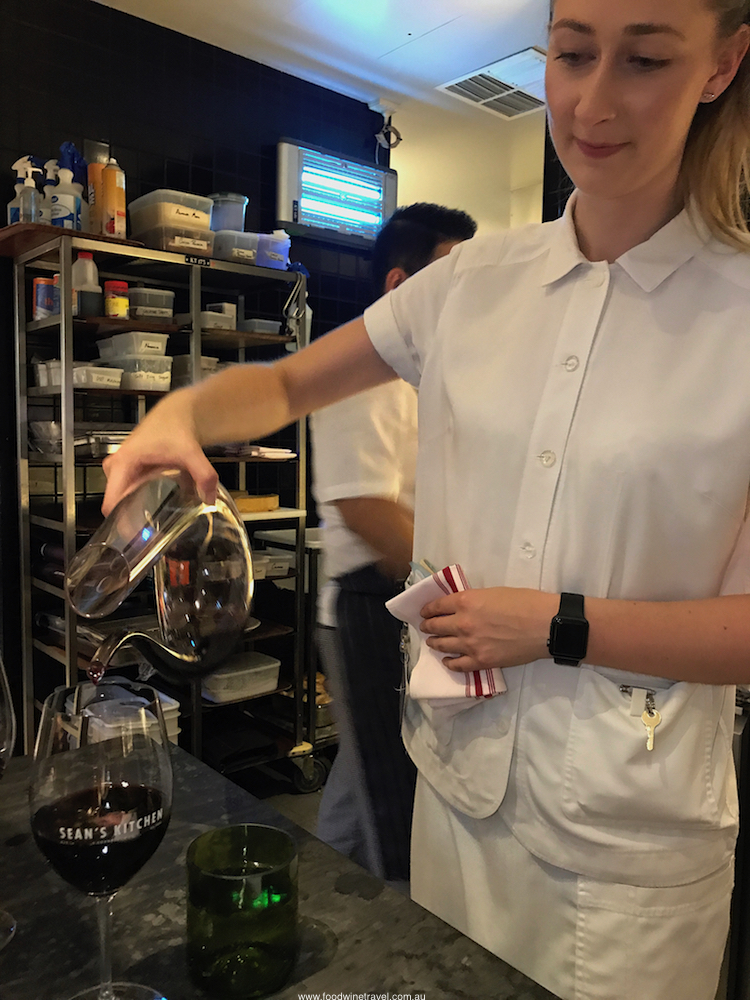 The Chef's Table caters for two to six guests who receive an individually-tailored menu. There are numerous beef options – and I can highly recommend the beef after my own experience – but lamb shoulder is also a big seller. It's cooked with star anise, raspberry vinegar and redcurrant jelly, and sounds positively mouth-watering.
There's barely room for dessert so we have a bit of fun playing with the soft-serve icecream machine while our glasses are filled with Heggies' 2015 Botrytis Riesling, another Eden Valley beauty. Sean says his soft-serve addiction was inspired by Big Gay Ice Cream in New York, and we have a bit of a chat about the filming that he did in New York for the Sean's Kitchen series that has been screening recently on SBS's Food Network. A lot of the inspiration for his Adelaide restaurant came out of that New York visit.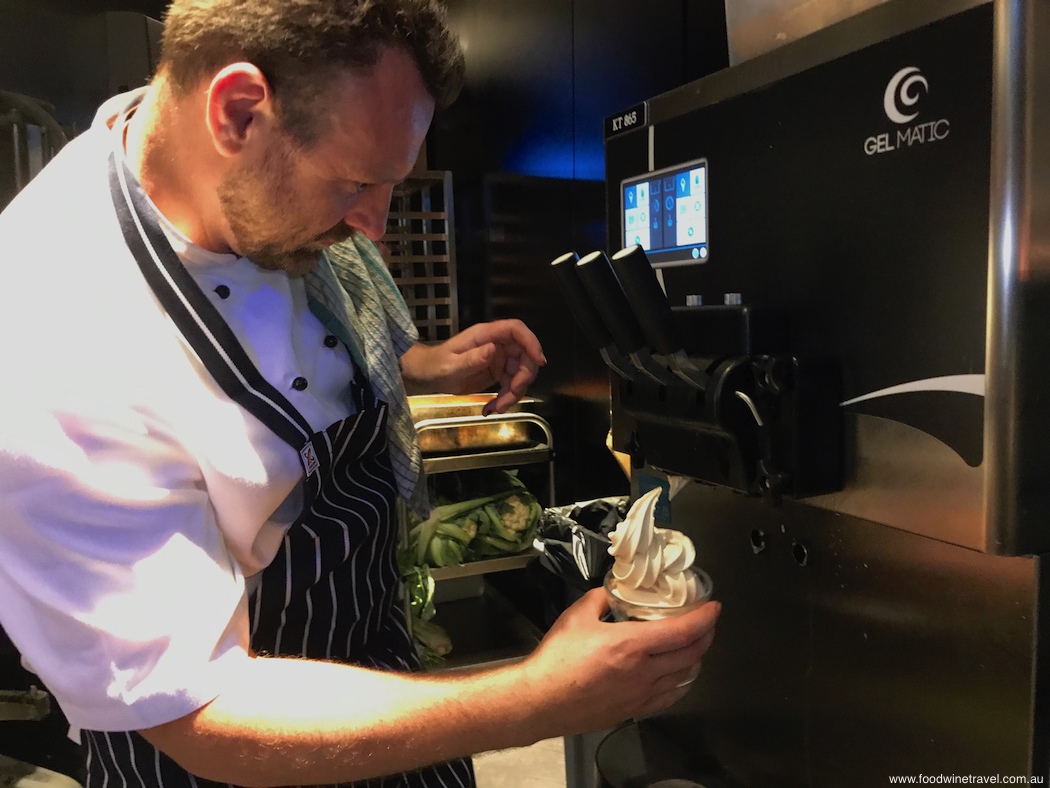 Sean lives in Coogee, Sydney, but travels constantly to his restaurants in Adelaide, Byron Bay, Auckland and Dubai. "I'm a bit of a gypsy. I've always been a gypsy," he says. Nevertheless, he is surprisingly hands-on, right down to choosing the soundtracks for his restaurants and dictating what the "feel" of the restaurant will be.
Wherever he is in the world, he still draws on the principles handed down to him from his grandmother's kitchen, that is, cooking with generosity, imagination and respect for excellent produce. Those principles were certainly evident in my Chef's Table experience and I hope they will be in yours.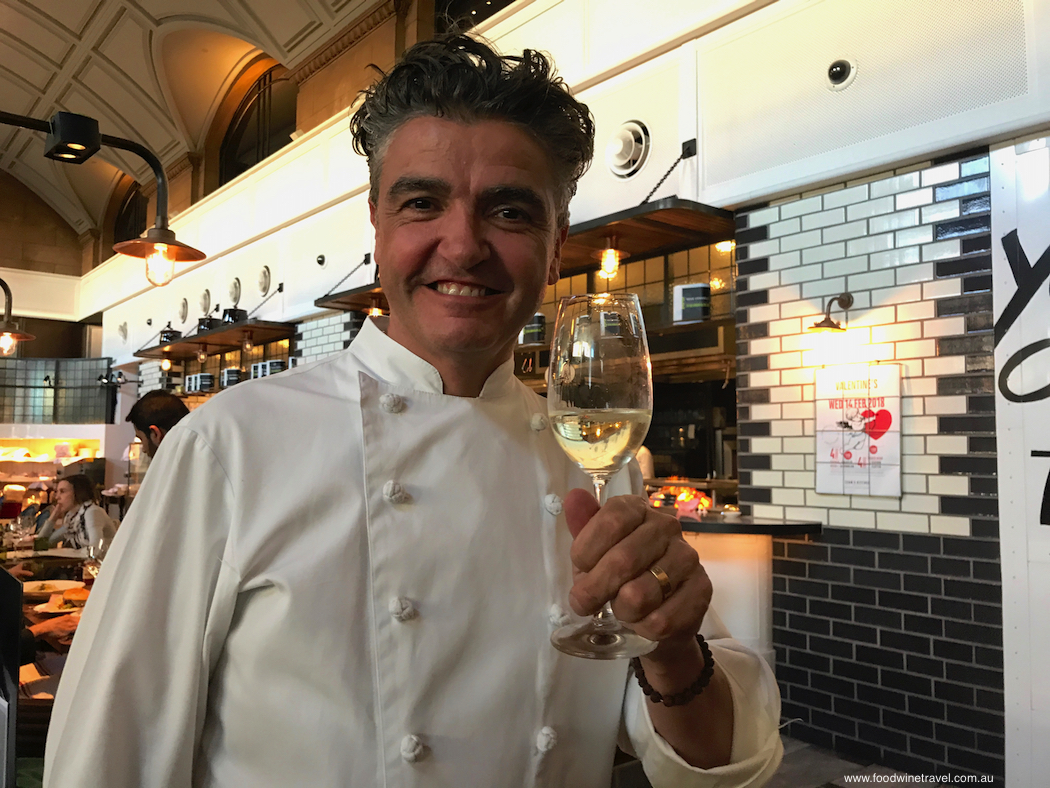 The Chef's Kitchen Table experience is $250 per person and includes matching award-winning Penfolds wines.
For those travelling to Adelaide for the Chef's Table, the Stamford Plaza Adelaide has special accommodation packages. Its Dining Escapade package offers a Premier City room and credit towards dining at Sean's Kitchen, while its Stay & Play package includes entertainment options. These can be booked via Adelaide Casino on (08) 8212 2811.
If you go:
Sean's Kitchen
Adelaide Casino
Station Road
Adelaide SA 5000
Tel: +61 (0)8 8218 4244
www.seanskitchen.com.au
With thanks to Adelaide Casino for inviting me to experience Sean's Kitchen Table. It was an unbelievable pleasure.