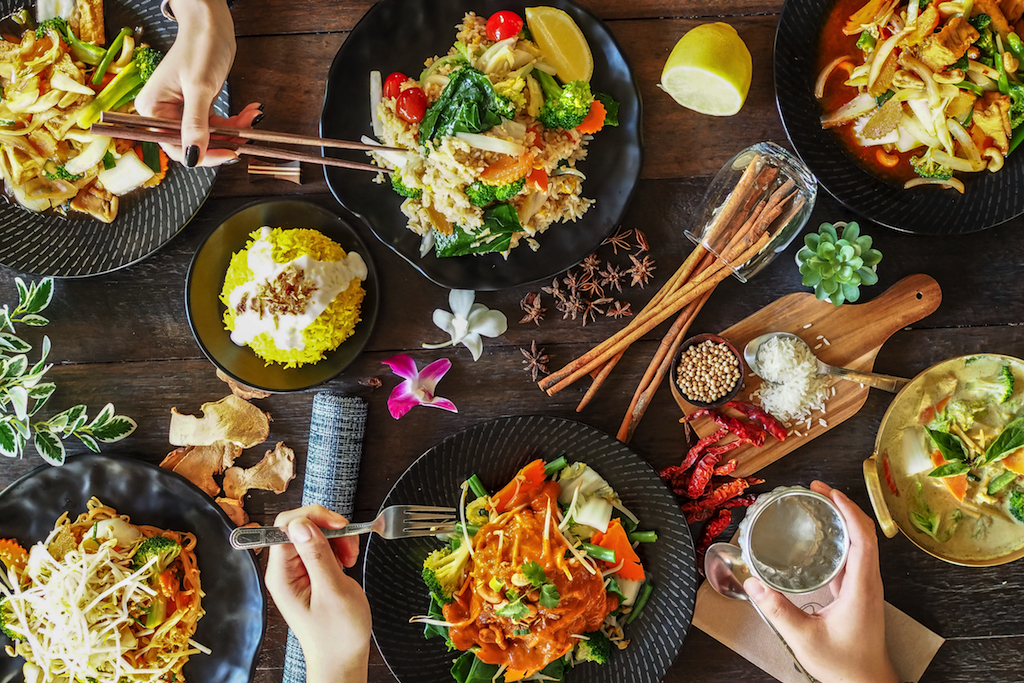 Phat Elephant is a casual Thai restaurant in Brisbane's Post Office Square, offering authentic street food and interesting cocktails. Offering the classic dishes that we know and love, as well as some more adventurous items, Phat Elephant caters well for a range of dietary requirements, with gluten-free, vegetarian and vegan options.
It recently refreshed its vegan menu, which we were invited to sample. We started the evening with vegan spring rolls, salt and pepper tofu, and the Lychee Love cocktail. The cocktail was so delicious that I think it might have been a bit dangerous – I could have knocked back a few of them without a second thought!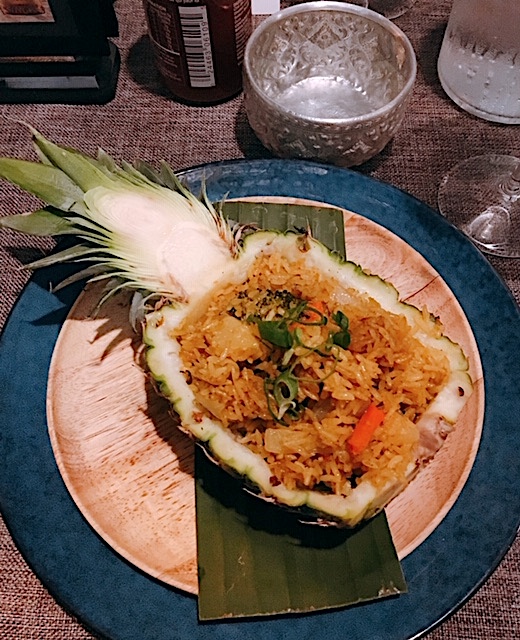 We sampled a couple of the main meal options, including the vegetable and tofu pineapple fried rice, a basil stir-fry, drunken noodles and a classic vegetable and tofu pad Thai. The pineapple fried rice was the crowd favourite on our table, but the drunken noodles were my pick of the bunch – so much so that I got stuck into them before getting any photographic evidence!
We rounded off the evening with a dessert of black sticky rice and coconut cream. A super sweet dessert, for a super sweet tooth like myself, this was the perfect way to end the evening. My dining partner, who is not usually a big dessert person, actually went back for seconds on this one, so I know that's a good sign of a seriously good dessert. The non-vegan option of this dessert is served with ice cream instead of coconut cream, but I think I'd go back for the vegan option as the coconut cream really made the dish for me.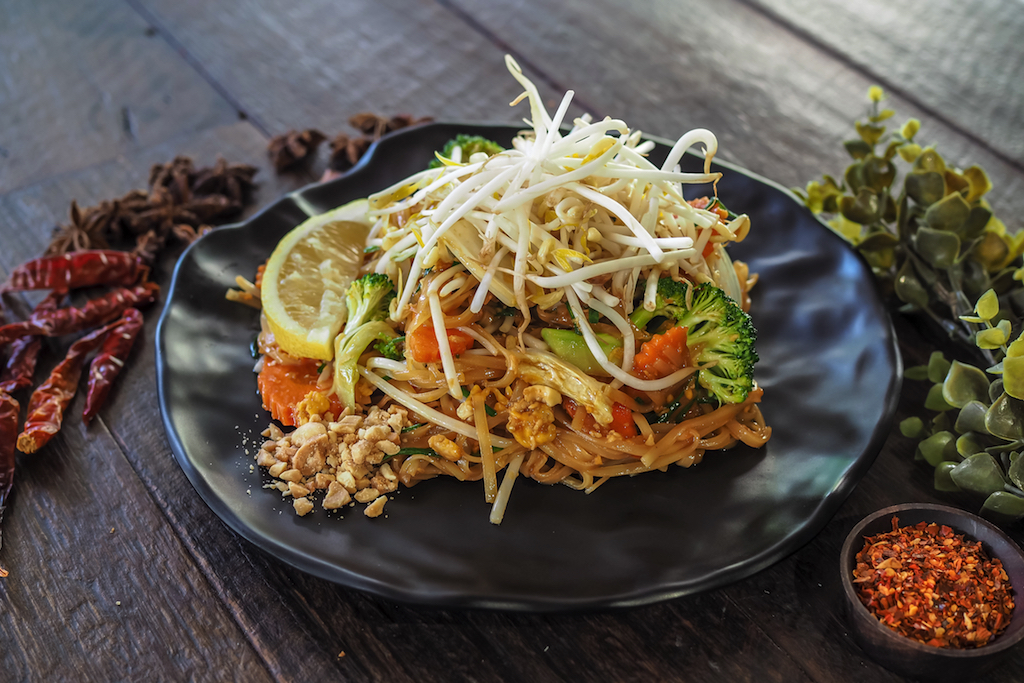 Whether you're vegan or not, you're sure to love both the regular and vegan menus at Phat Elephant. On top of that, it's a great place to go with friends and family as you're guaranteed to find something to cater for everyone.
If you go:
Phat Elephant Bar & Restaurant
Post Office Square
7/215 Adelaide Street
Brisbane QLD
Australia
Tel: +61 (0)7 3262 4454
www.phatelephant.com.au
Food Wine Travel was a guest of Phat Elephant. Top and bottom photos supplied by The Red Republic and used with their permission.