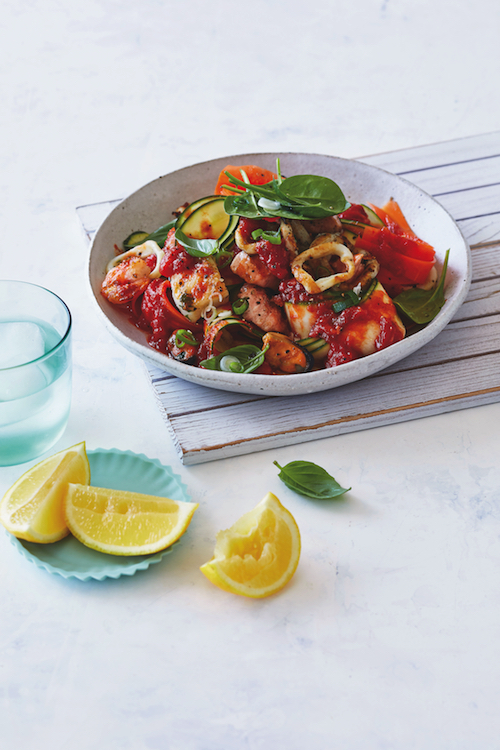 Over the past three decades, Australia's national science agency, the CSIRO, has conducted extensive research into diet and lifestyle strategies that optimise weight management, health and wellbeing. In 2005, it published The CSIRO Total Wellbeing Diet, which sold more than a million copies and led to a string of books, including The CSIRO Low-Carb Diet, CSIRO Low-Carb Every Day and The CSIRO Healthy Gut Diet.
All had a central theme espousing the benefits of a higher protein, low-fat, wholefood diet with a moderate amount of low-GI carbohydrates. CSIRO Protein Plus Nutrition and Exercise Plan is the CSIRO's latest contribution to the health and nutrition conversation. In it, authors Dr Jane Bowen, Professor Grant Brinkworth and Genevieve James-Martin present new research from CSIRO and science bodies around the world.
Among their key points is that many people might need more protein than current national dietary guidelines recommend; spreading protein more evenly across the day might provide additional benefits; and animal- and plant-based foods provide different nutrients that are absorbed by the body differently.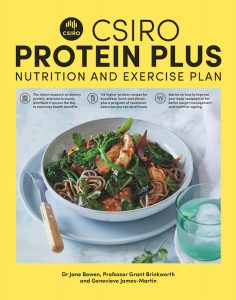 Following introductory chapters outlining the research and sample meal plans, the book has a great selection of easy, delicious and nutritious recipes meeting these protein needs. There's a particularly good selection of breakfast recipes, in accordance with their findings that Aussies need to spread their protein intake more evenly. (Australians typically eat little protein at breakfast and most at dinnertime)
Another key point the authors make is that combining regular resistance exercise with adequate protein intake can increase the amount of muscle mass relative to body fat. Consequently, they have devoted a few pages at the end to exercises that can be done at home.
Health benefits from following a long-term eating pattern featuring adequate, more evenly distributed protein, as well as regular resistance exercise, include weight management, improved health and physical function, and healthy ageing. All of which sounds like good reason for adding these new recipes to your repertoire. The recipe here is from the book's chapter on Seafood and Vegetarian Dinners.
---
Buy your copy of CSIRO Protein Plus from Book Depository now, with free delivery worldwide
---
Chargrilled Marinara On Vegetable Pappardelle
Serves 4
1 tablespoon olive oil
2 cloves garlic, crushed
2 x 400 g tins whole peeled tomatoes
1 cup basil leaves
600 g fresh marinara mix
4 carrots, cut into long thin ribbons using a vegetable peeler
4 zucchini, cut into long thin ribbons using a vegetable peeler
1 cup (30 g) baby spinach leaves
2 spring onions, white and green parts thinly sliced
lemon wedges, to serve
Preheat a large chargrill pan over high heat. Heat the olive oil in a large deep frying pan over medium-high heat. Add the garlic, tomatoes and basil and cook, stirring and crushing the tomatoes, for 10 minutes or until reduced by half.
Meanwhile, add half the marinara mix to the chargrill pan and cook for 5 minutes or until the seafood is just cooked and golden. Transfer to a heatproof bowl and repeat with the remaining seafood. Season with freshly ground black pepper and cover to keep warm.
Add the carrot, zucchini and baby spinach to the tomato mixture and toss very gently to combine and coat well. Immediately remove from the heat and divide among serving bowls. Top with the seafood and any juices, sprinkle with the spring onion and serve with wedges of lemon.
Recipe and image from CSIRO Protein Plus by Professor Grant Brinkworth, Dr Jane Bowen and Genevieve James-Martin. Published by Macmillan Australia and reproduced with the publisher's permission.
This story originally appeared in PS News online.