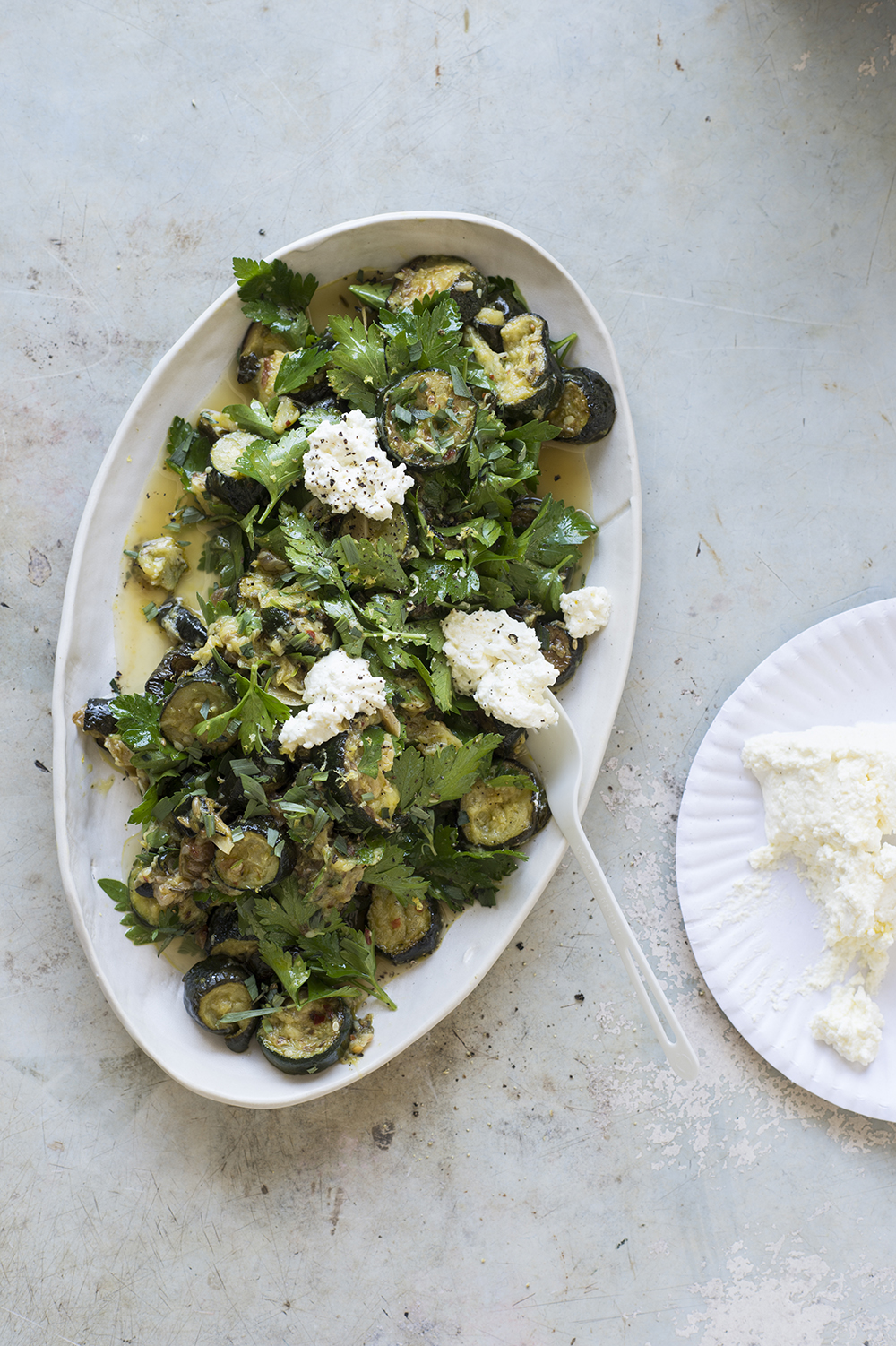 Cornersmith has two cafés in Sydney, one in Marrickville and a newer one in Annandale, as well as its business called the Picklery, where it makes preserves, holds cooking classes and sells preserving supplies. Owner Alex Elliott-Howery says there are two reasons people keep coming back to Cornersmith: salads and pickles. So it's for that reason that Salads & Pickles is the title of Cornersmith's new book, published by Murdoch Books, $39.99.
"We're known for our love of vegetables and the way we make them taste so good – so good, in fact, that they're the hero on our plates," writes Alex."This book is an extension of our shared love of vegetables, as well as a bit of a roadmap for where we think the future of food needs to head – more vegetables, less meat; more cooking from scratch; less waste, more preserving; more sharing and community building."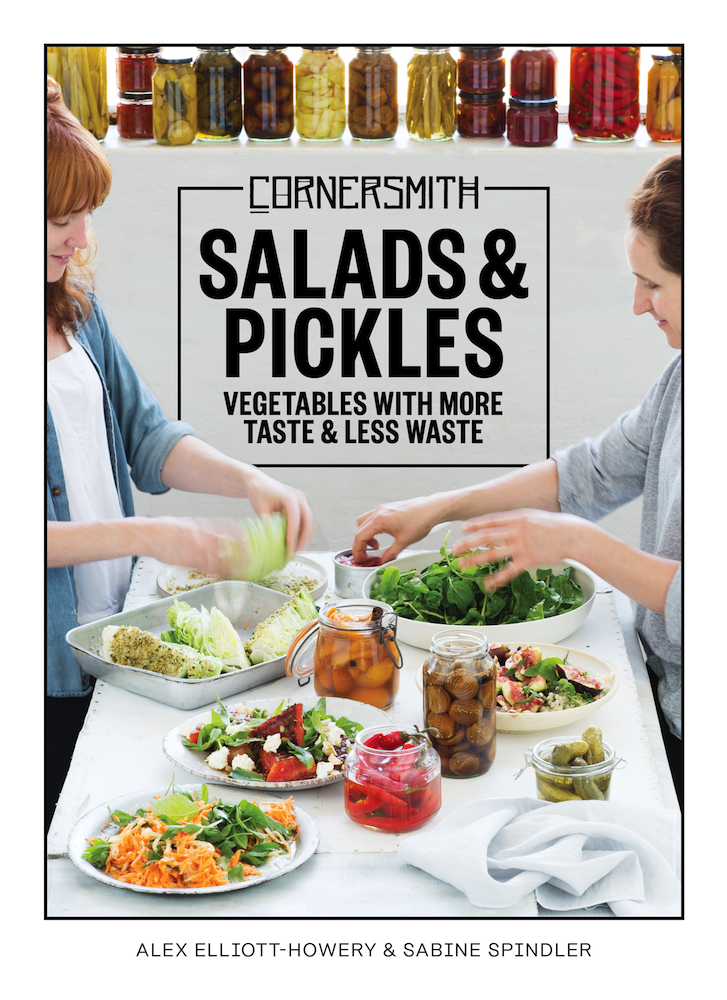 By embracing the pickling trend, Cornersmith is at the forefront of reducing food waste. Pickling and preserving are great ways of using ingredients that might otherwise be thrown away. Among the tips in the book are suggestions for using parsley stems and carrot tops.
Cornersmith chef Sabine Spindler shows how to flavour your own salts and vinegars, and she provides a guide on making salad dressings using what is in your fridge and pantry. The salad here is a very Italian way to prepare zucchini, almost like antipasti. Pan-fried, then gently braised, the zucchini tastes so good with fennel seeds, garlic, chilli and lemon zest – with sultanas adding a hint of sweetness.
Buy your copy of Cornersmith Salads & Pickles from Book Depository now, with free delivery worldwide
WARM ZUCCHINI SALAD
Serves 4
1½ tablespoons olive oil, plus extra for drizzling over the salad
6 small or 5 medium-sized zucchini (courgettes), about 550–600 g (1 lb 4 oz–1 lb 5 oz), sliced about 2 cm
(¾ inch) thick
1 garlic clove, crushed
¼ teaspoon fennel seeds
2 pinches of chilli flakes
zest and juice of ½ lemon
2–3 thyme sprigs
a pinch of salt
1 tablespoon sultanas (golden raisins)
3 cups picked parsley leaves
1 tablespoon chopped tarragon
80-100 g (2¾ oz – 3½ oz) fresh ricotta cheese
Add the olive oil to a saucepan large enough to fit all the zucchini slices in one layer. Heat over medium-high heat, then add the zucchini slices, in one flat layer. Cook for 5 to 6 minutes, or until golden brown.
Flip the zucchini slices over. Sprinkle with the garlic, fennel seeds, chilli flakes, lemon zest, thyme sprigs and salt. Put the lid on, reduce the heat to very low and let the zucchini cook for 10 to 15 minutes, until turning soft.
Turn off the heat and let the zucchini sit in the pan, with the lid on, for another 5 to 10 minutes.
Meanwhile, soak the sultanas in a little hot water for 10 to 15 minutes, then drain and finely chop. Set aside.
Place the warm zucchini slices in a large mixing bowl and 'tear' them apart with the side of a spoon. Add the chopped sultanas, parsley, tarragon and lemon juice and mix together gently.
Place the salad in a serving dish. Finish with dollops of the ricotta and an extra drizzle of olive oil. Grind some black pepper over the top and serve immediately.
Tip: Cook the zucchini a little bit longer with the lid on, then mash it with a fork and serve as a delicious dip
for scooping up with crusty sourdough, or tossed through hot pasta.
Recipe and image from Cornersmith Salads & Pickles, published by Murdoch Books and reproduced with the publisher's permission.
This story originally appeared in PS News online.