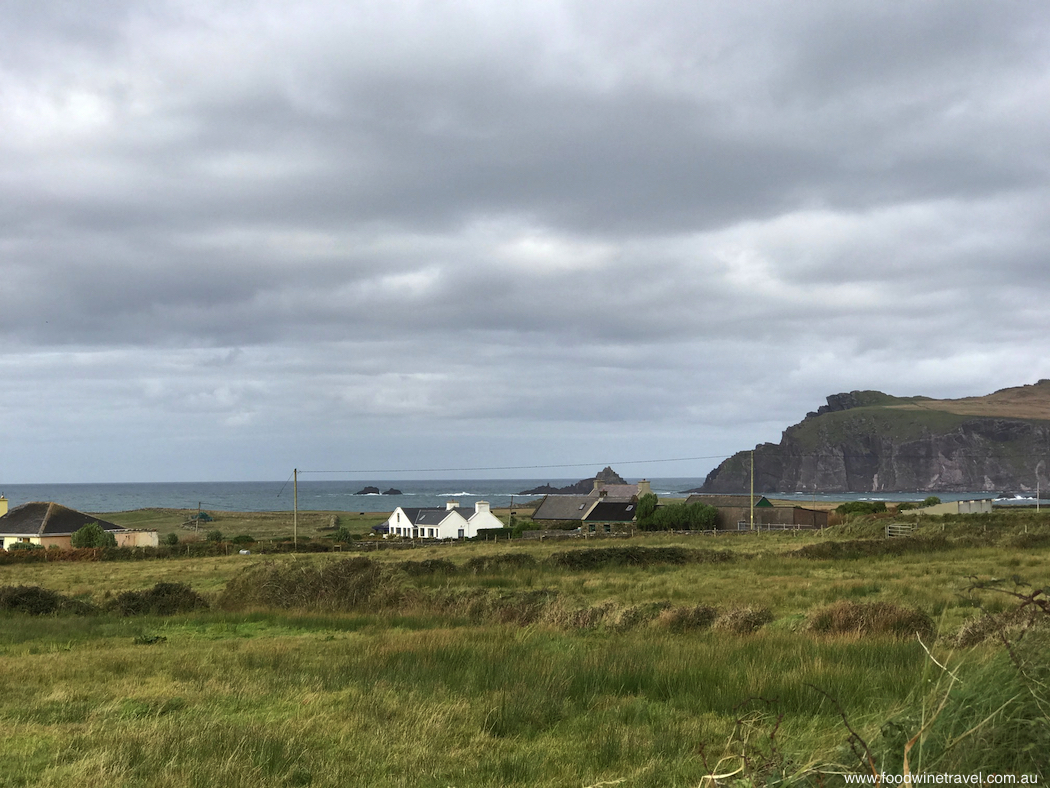 The Dingle Peninsula is one of the iconic routes on Ireland's Wild Atlantic Way. Against a backdrop of a windswept coastline with cliffs plunging dramatically into the sea, cows graze on lush pastures, the salt air adding a special quality to the meat. It's one of the things that Dingle Cookery School owner Muireann Nic Giolla Ruaidh loves about the food in her region, and it's something that Irish chefs have come to embrace as well. But it wasn't always so.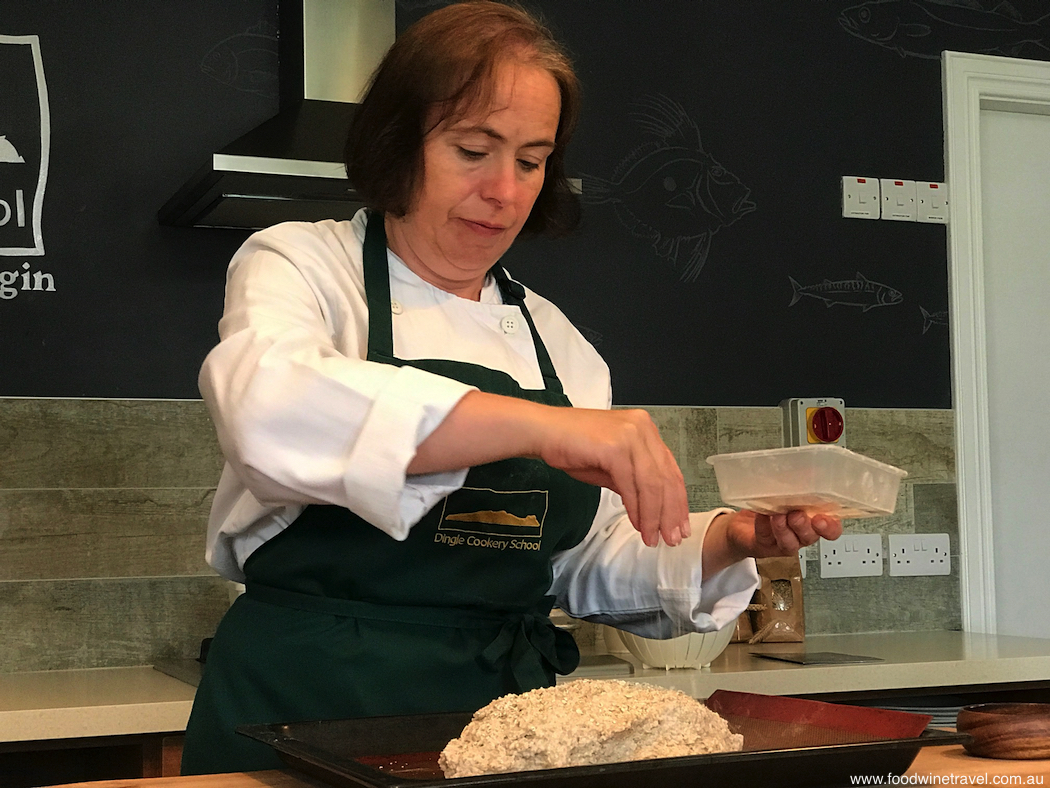 "Food was really a fuel in Ireland. It was never celebrated," said Muireann, who opened the cookery school with her business partner Mark Murphy three years ago. Today, there's a growing recognition of how blessed Ireland is to have such a bounty of quality food.
"We have probably the best dairy produce in the world. We have good seafood and amazing beef and lamb. Our sandy soil produces very rooty vegetables with very earthy flavours," said Muireann. "On the Dingle Peninsula, our soil is full of salt. The animals are eating a salt grass constantly, and you can taste that in the meat. The animals are also climbing quite a lot and that adds to the muscle structure. There aren't layers of fat."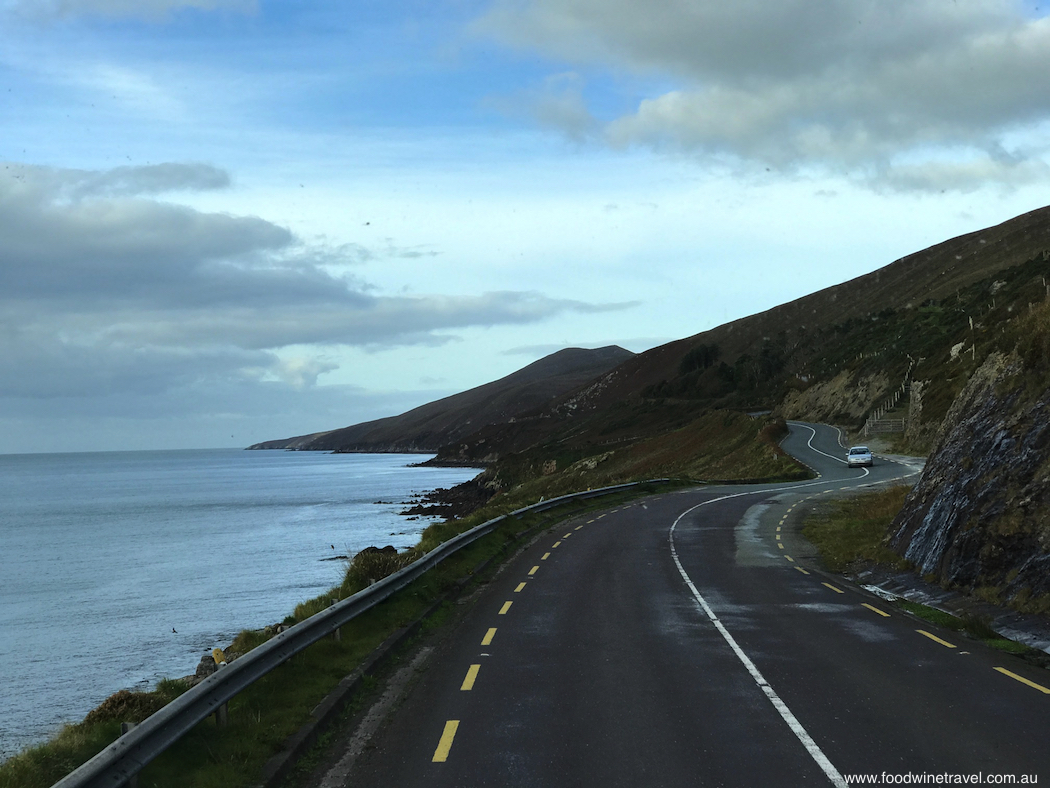 The local high school has an innovative program where students raise their own cattle. Their beef was used on the tasting trail for this year's Dingle Food Festival, an event that has become one of the country's leading food festivals. Dingle is further blessed with an excellent bakery and a very good cheese shop. The Cookery School has its own garden just out of town, where it grows much of the fresh produce it uses in its classes.
"We're really quite proud of the ingredients we have," said Muireann, showing off a basket of greens and edible flowers that had just been picked.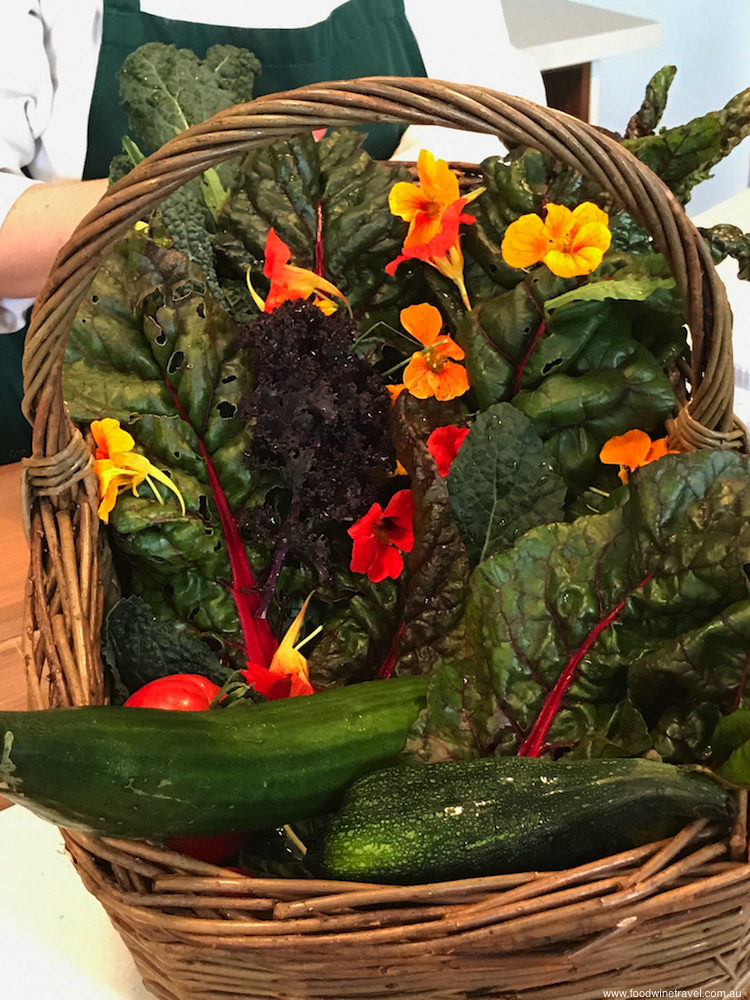 As well as catering for private classes, parties and chef's table dinners, the cookery school holds a regular program of classes with themes such as how to cook the perfect Christmas dinner, biscuit making, traditional Irish cooking, and pickling and preserving.
Hands-on butchery classes
There are also hands-on butchery classes, and "catch and cook" classes where guests go out on a boat and come back to the school to cook their catch. Hake was on the menu the day I joined Muireann for lunch, followed by apple cake made to her grandmother's recipe.
We also baked the simple brown soda bread that Ireland is famous for. Every family in Ireland has their own brown bread recipe; this one comes from Mark's family. Muireann suggests that you can make your own variations of this recipe. You could make a plain white bread and add chopped chives, rosemary, sundried tomatoes, walnuts or cheddar cheese. Or you could make brown bread and change it to a treacle Guinness bread.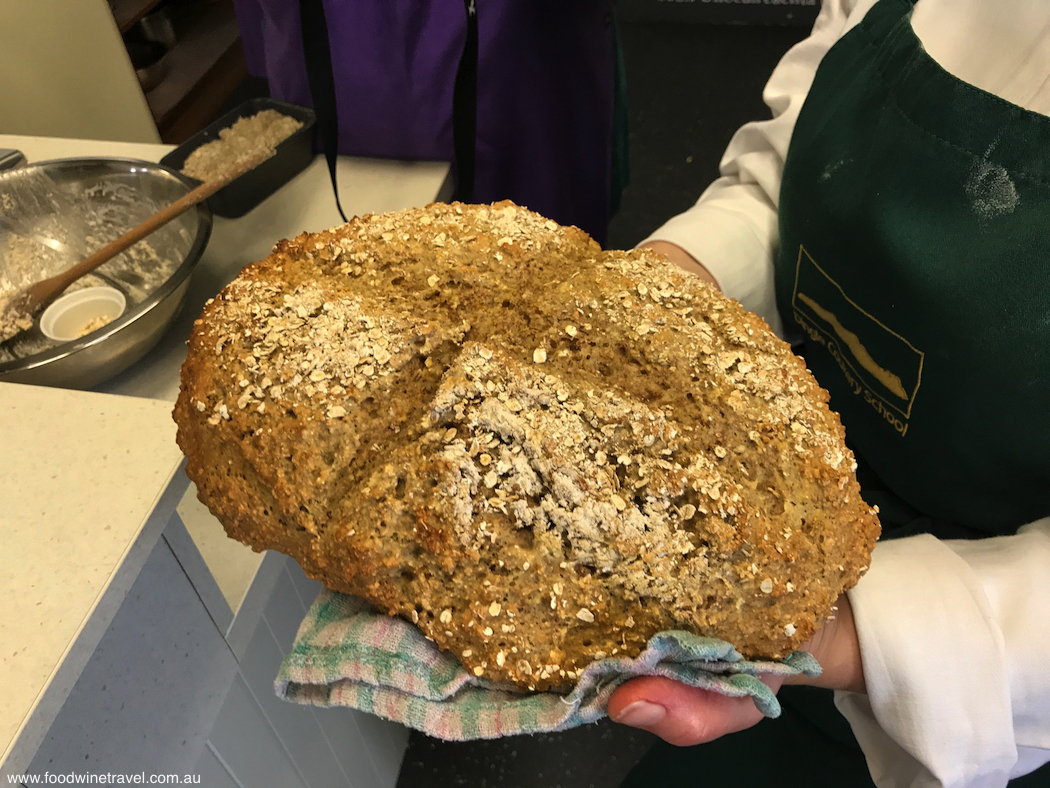 Before putting the bread into the oven, Muireann scores a cross into the dough. "When I was a child, this was the only job my grandmother would let me do. I was always told it was to let the fairies out, but really it's to let any weaknesses out of the crust."
TRADITIONAL BROWN BREAD RECIPE
300g wholemeal flour
200g plain flour
80g oat flakes
1 tsp baking soda
300 to 360ml buttermilk
pinch of salt
Preheat the oven to 190 deg C.
Mix all the dry ingredients together (reserve some of the oat flakes to sprinkle on top). Add the buttermilk gradually, using enough for it to reach a stiff porridge consistency. Place the dough on a floured tray and shape into a flat loaf around 7 to 8 cm thick. Make a cross on the dough.
Bake it for about 30 minutes. Check the bread by putting a skewer into the centre and if it comes out dry the bread is done. If it is still wet, put it back in the oven for a few minutes.
Recipe reproduced courtesy of Dingle Cookery School. This story originally appeared in PS News.