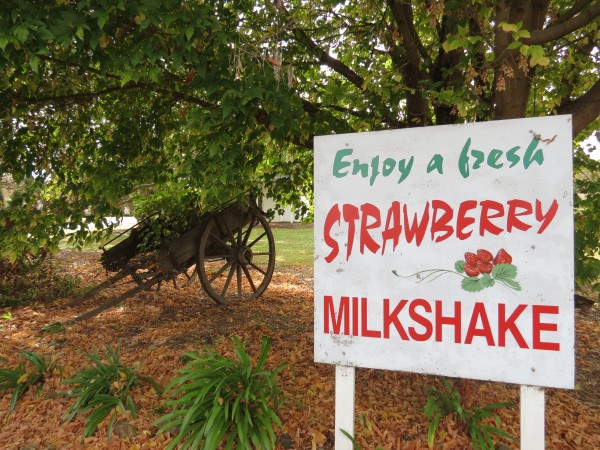 Over the past few weeks, we've driven more than 4500 kilometres from Canberra to Queensland and back again. And guess what? We enjoyed motoring around this big wide land of ours (mostly).
Granted, it's not much fun travelling long distances in a small car, sharing the roads with oversized trucks and trying to cover as much ground as you can in the short amount of time available.
But Maurie and I like to stop frequently and poke around places of interest, even if it means taking a little bit longer to get from A to B.
And one of the joys of this trip was discovering so much good food along the way – not in restaurants, for it's still rare to find a 5-star dining experience in rural Australia – but through buying farm-fresh produce from roadside stalls, sampling a yummy Devonshire tea or two, sharing in the hospitality of family and friends, and checking out lots of exciting value-added products from enterprising small producers.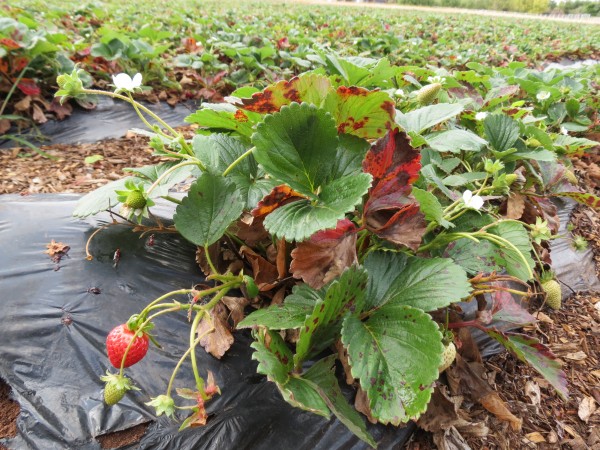 We travelled up the Newell Highway and back on the New England Highway, visiting the Darling Downs, Brisbane and Hervey Bay in south-east Queensland.
Just before we hit the Newell, in country NSW, we passed through the little town of Gooloogong, one of those classic Aussie outposts with little more than a huge old pub and a handful of shops.
A sign beside the road advertised Lollies and Icecream, not the sort of billboard that would normally entice me. But we were looking for a craft shop and somehow we ended up in front of a cabinet filled with outrageously good icecream.
Rich and creamy, it was made by a small manufacturer in nearby Molong and came in flavours such as Ferrero Rocher, black cherries, and rum and raisin.
Now, I've done a quick Google search of this and apparently Giovanni Di Francesca and his son Robert make 30 flavours of gelato using all-Australian produce. They source the produce locally whenever they can, using fruit from local orchards, strawberries from Orange and macadamias from Byron Bay, a little further afield.
The icecreams hit the spot nicely, and no sooner were we on our way than the car screeched to a halt again as we spotted a roadside stall selling butternut pumpkins for $1 – a bargain in anyone's book.

So, into the boot went a pumpkin, along with a $5 jar of tomato relish. Everywhere we went on this trip, we came across roadside stalls with honesty boxes, and we had great fun filling the boot with produce direct from growers.
It's pretty remarkable, I think, that even the tomato relish was sold by the honesty system. I love a good old-fashioned relish, and we've been tucking into it at such a rate that most of it is already gone.
Back home here, daughter Alise whipped up some Quesadillas using the relish and it was so good I'm including her recipe below.
We had some great chunky beef pies at The Dish Café, near the iconic radio telescope on the outskirts of Parkes. But we were quickly on our way again, with the car pointing in the direction of Queensland's Darling Downs.
Chinchilla is a big producer of melons, as you can see from one of my earlier blog posts, and there were numerous melon stalls, so a few melons went into the boot too.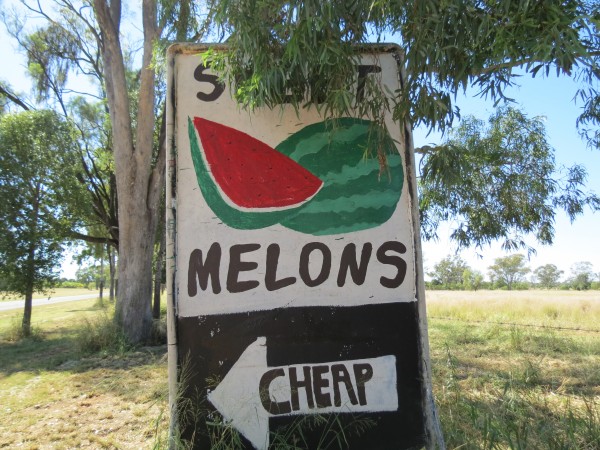 The Visitor Information Centre in Chinchilla does a pretty good Devonshire tea for $5, winning me over with its loose-leaf tea and generous serve of two scones.
A little market was being held in the grounds of the Information Centre and we stocked up on more goodies, including Raspberry and Gin Jam, Strawberries in Champagne, and a big tub of locally produced Ironbark honey.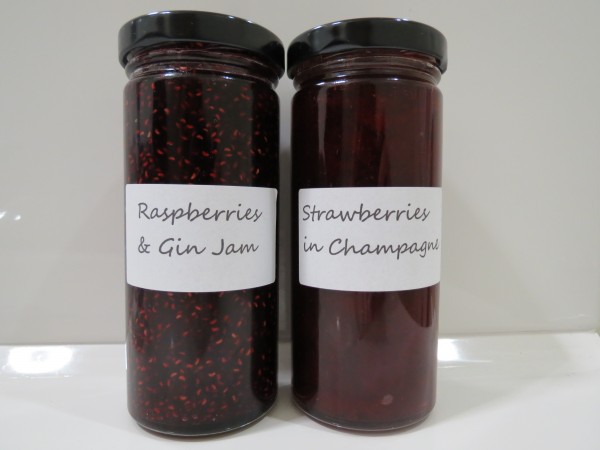 We had another terrific Devonshire tea at Brooklyn House, a heritage home in Howard, further over towards the coast. Sitting on the veranda of this lovely old Queenslander, we asked Jan Ward what her secret was and she said it was using cream in the scones, the way her grandmother did.
Don't you love the feeling of excitement you get when you make a chance foodie discovery of a great little business that you never knew existed?
That's how I felt when I came across Spice Blends, in Hervey Bay. We happened to be walking along the Esplanade in Scarness when I spotted a sign pointing down a near-deserted arcade to John and Sandy Graca's shop.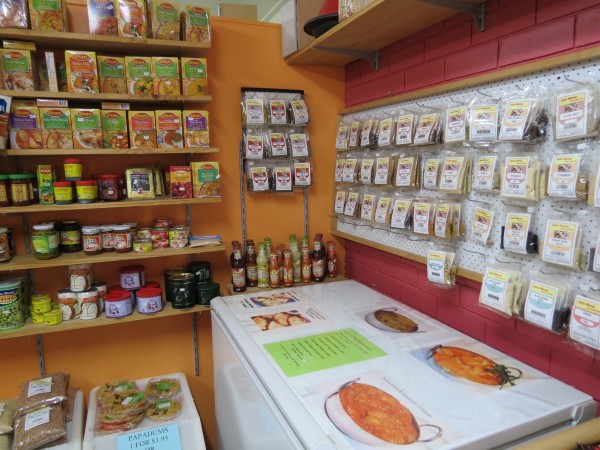 They make a range of ready-to-eat curries (which we didn't try) and they sell a huge range of herbs, spices, spice blends, and frozen and dry goods. We bought at least half a dozen spice blends, including some dukkah, a dry Harissa mix, Hungarian goulash, Moroccan tagine etc, and are looking forward to working our way through them. They all come with recipe instructions for a quick and easy meal.
On the outskirts of Hervey Bay, the "Takura Fruit and Vege Mart" was a roadside stall with an honesty box, selling pineapples at 50 cents, $1 and $2 each, depending on size. They looked and smelt great so a few of these went into the boot.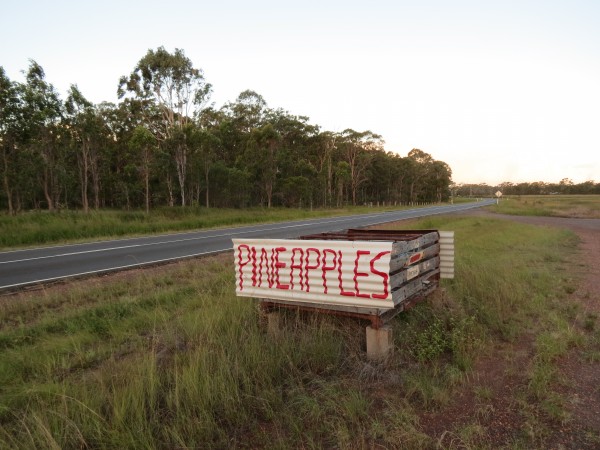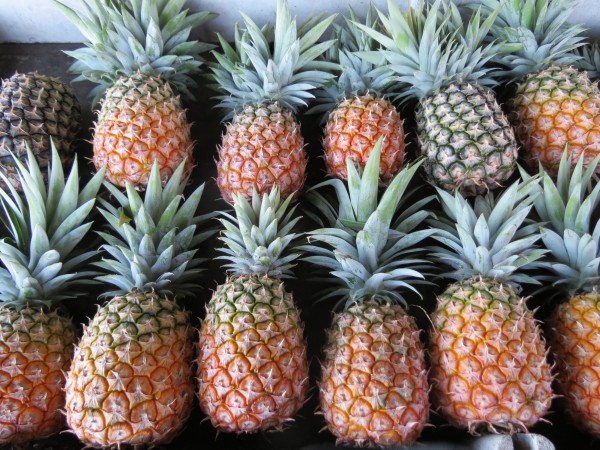 We were on our way back from Childers, where we had stopped to buy icecream at Anthony and Teena Mammino's little factory on Lucketts Road (they also have a shop in town).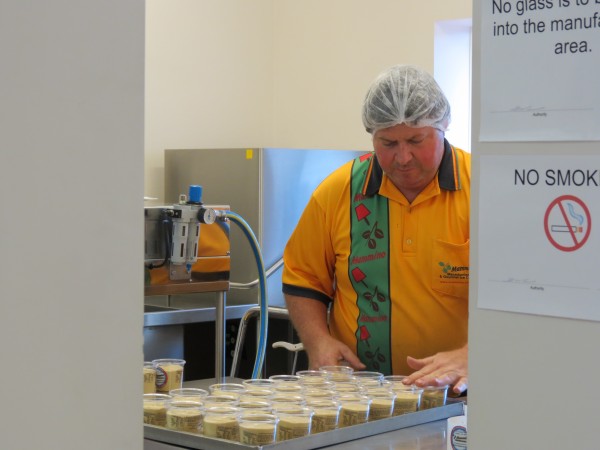 They began their business selling nuts at a roadside stall in 1996 and chances are you will have heard of them as their icecream is now distributed widely throughout Queensland.
They use real fruit including mango, passionfruit, raspberry and lemon, and there's a vast array of flavours, all of which sound incredibly yummy.
I don't know how we did it but we restricted ourselves to four small tubs: Rum and Raisin, Mouthwatering Mango, Passionfruit and the aptly named Red Dirt, a jaffa macadamia icecream that really does look like red dirt!
From the little shop at the Mammino factory, we popped a tub of Lime and Black Pepper Macadamia Nuts into the shopping bag, along with some Macadamia Nut Rocky Road.
We had a leisurely breakfast one morning at a pretty café in Brisbane called Comfort At My Table. I'll write more about this in another blog post, but for the moment, let's just say their Banana Chutney is seriously good.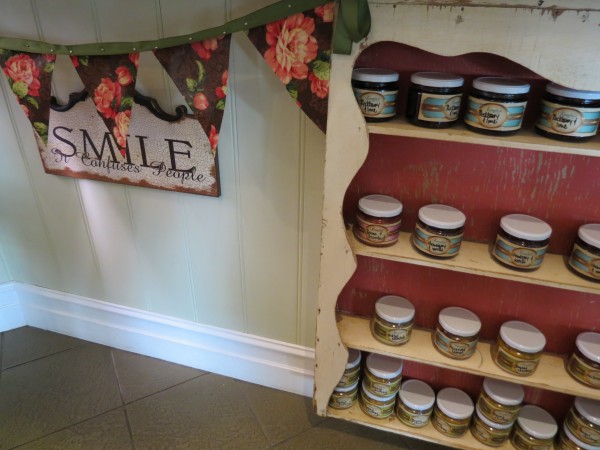 I enjoyed it so much on the Corn Fritters I had that a jar of the chutney found its way into the shopping bag too. I'm already thinking about ways I can use it as a side dish with Indian curries.
On the road again, we stopped for coffee at The Left Bank, a quaint café in an old bank in rural Kilkivan, where I picked up some Maleny Cheese. This Cheddar-style cheese beautifully complements the tomato relish we bought at the start of the trip and I've been using it on crusty white bread and tucking into it with pleasure. Alise used some of the cheese in the Quesadillas too.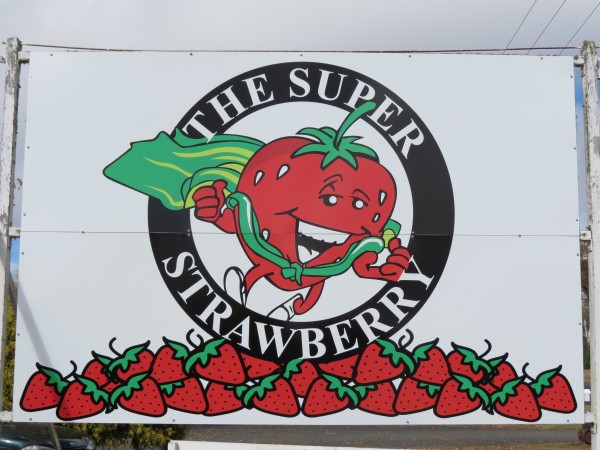 The last of the season's strawberries were for sale at The Super Strawberry in Glen Innes. Plump and sweet, they kick-started the day as we headed south. We popped some Guyra tomatoes into the boot and, pressed for time, regretted not stopping at the roadside potato stalls.
At the Visitor Information Centre in quaint little Uralla, we were seduced by some Pistachio, Cranberry and Lemon Nougat, locally made by Aurelia's Farm.
A few doors up the road, we had the best ploughman's lunch ever at The Galloping Gourmet. This place makes fabulous coffee too, and it was such a pleasant surprise to find good food at a highway café. Yet another delightful foodie find.
THREE CHEESE QUESADILLAS WITH TOMATO RELISH
Serves 2
2 large tortillas or wraps
1 ½ cups Tasty cheese, grated
½ cup sharp Cheddar, grated
¼ cup Parmesan cheese, grated
4 tbsp tomato relish
2 tbsp sour cream
For the guacamole:
1 avocado
1 tsp lemon juice
salt and pepper
Combine all the cheeses in a bowl. Spread half the tomato chutney across half of each wrap, cover with half the cheese and fold wraps in half.
Place tortilla in a hot fry pan. Cook on both sides until crispy and the cheese has melted. Repeat with second tortilla.
Serve with sour cream and guacamole.
To make the guacamole:
Cut the avocado in half and discard the seed. Scoop out the contents. Add the lemon juice to the avocado and season with salt and pepper to taste. You could substitute lemon pepper for fresh lemon juice, or add chilli flakes or cayenne pepper for extra kick.