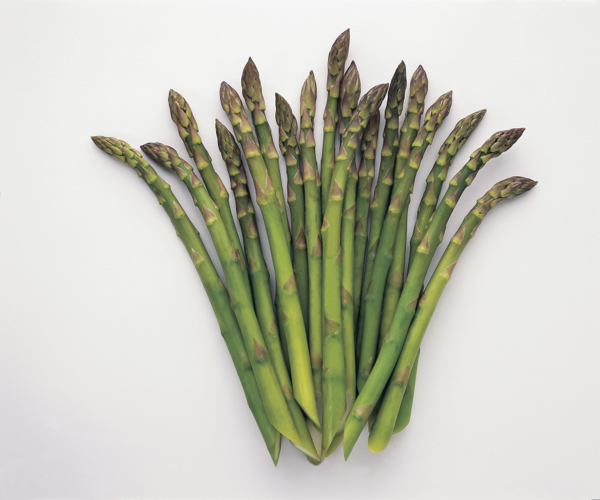 Asparagus likes the weather to be not too hot, not too cold and with just a moderate amount of rain – a bit like me. And just like me, it's found these past few cold, wet winters a bit hard to take. Little wonder that growers in the quaintly named Koo Wee Rup district of Victoria have been a touch worried.
The fertile Koo Wee Rup district, 65km south-east of Melbourne, produces 93 per cent of Australia's asparagus. When it comes to lousy weather, over the past few years they've had the lot. But after a cold, slow start to the 2012 season, steady supplies of good quality asparagus are now hitting the markets.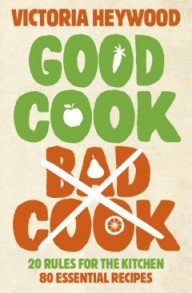 Asparagus might be difficult to grow but thankfully this highly nutritious vegetable is incredibly easy to cook. As Victoria Heywood points out in her very useful kitchen reference cum recipe book, Good Cook Bad Cook (The Slattery Media Group, $24.95), "there is a lot of twaddle talked about how to cook asparagus".
I urge you to have a look at this book which has foolproof recipes for everything from poached eggs, hotcakes, risotto and pumpkin soup, to pizza, gnocchi, steak, hollandaise sauce, brownies and apple pie.
It's loaded with great tips which prove that cooking isn't rocket science. Regarding asparagus, Heywood says to forget tying them with string, standing them upright, buying a special steamer and all the other suggestions you might have read. She suggests, and I concur, either boiling or steaming them for three to five minutes (I usually do mine in a wide, shallow pan of gently bubbling water).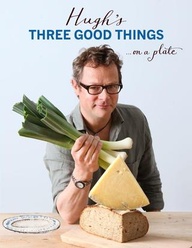 I have no doubt that Britain's "real food" campaigner, Hugh Fearnley-Whittingstall, knows how to cook fine asparagus. The television chef, best known for his River Cottage series, teams asparagus with pasta and chorizo in his new book, Hugh's Three Good Things … On A Plate (Bloomsbury, $49.99).
I love the concept of this book. Fearnley-Whittingstall suggests that the magic formula to cooking is to put three good things together on a plate. This way, the whole is more delicious than the sum of its parts.
For magic combinations, think salty, sweet, crunchy; sharp, rich, crumbly; hot, bland, crisp … get the picture? He has used the formula to create 200 fabulous recipes, all of which are sumptuously photographed by Simon Wheeler.
In the recipe reproduced here, delicate earthy asparagus is paired with pasta and chorizo, the latter releasing its spicy red fatty juices that mingle beautifully with the other ingredients. Enjoy.
Note: This post first appeared in PS News on October 23, 2012.
PASTA, ASPARAGUS, CHORIZO
Serves 4
About 500g asparagus
150g cooking chorizo
300g pasta shapes, such as penne, fusilli or strozzapreti
1 tablespoon canola, sunflower or olive oil
A good squeeze of lemon juice
Sea salt and freshly ground black pepper
A handful of flat-leaf parsley, leaves only, chopped, to finish (optional)
Snap the woody ends off the asparagus and cut the spears into roughly 3cm pieces. Remove the skin from the chorizo and cut the sausage into thick matchsticks.
Bring a large pan of water to the boil, salt it well and add the pasta. Cook according to the time suggested on the packet until al dente, adding the asparagus to the pan for the last 3-5 minutes.(Freshly cut asparagus will only take 3 minutes.)
Meanwhile, heat the oil in a frying pan over a medium heat. Add the chorizo and fry gently for 5-10 minutes until it is beginning to turn crisp and the spicy juices are running nicely.
Drain the pasta and asparagus well and immediately toss with the hot chorizo and the spicy oil in the pan. Taste and adjust the seasoning, adding more salt and pepper if needed and a good squeeze of lemon juice. Serve straight away, scattered with chopped parsley if you like.
From: Hugh's Three Good Things … On A Plate. By Hugh Fearnley-Whittingstall. Published by Bloomsbury.