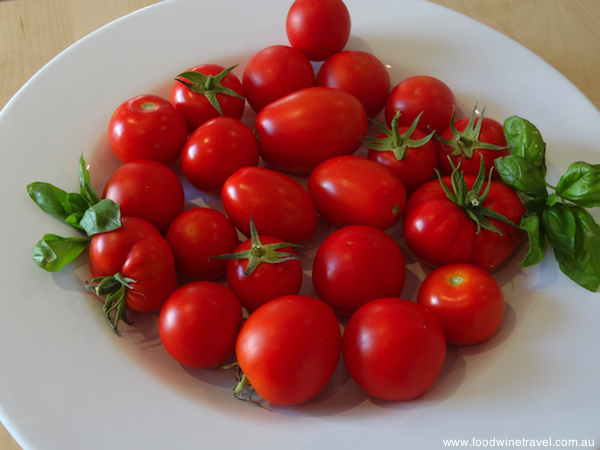 Back in my kitchen after a long break, I'm loving these beautiful tomatoes that our garden is producing. When we left to go overseas, the tomatoes were just about to ripen. While we were away, we heard about the dreadful heatwave at home and so we were fully expecting to come back and find that we had lost everything in the garden.
Thanks to our very kind neighbours, and perhaps some good fortune as well, the plants had not only survived but were actually flourishing! We have lots of basil as well, so it's hardly surprising that tomatoes and basil (a marriage made in heaven) have been on our menu almost every day since our return.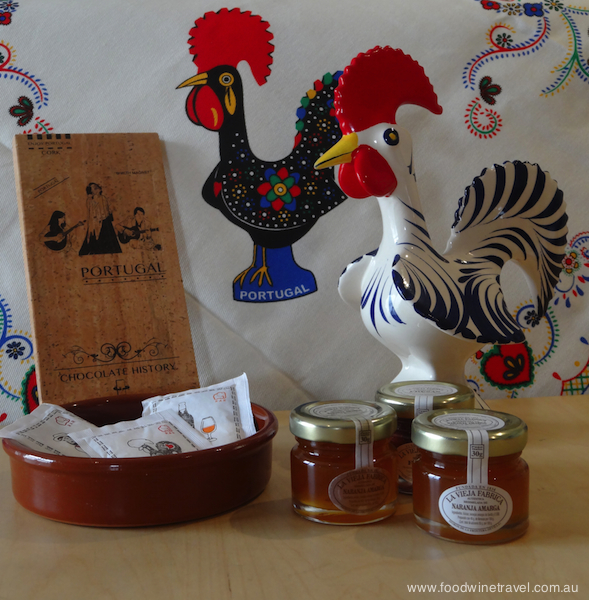 Also in my kitchen are some goodies brought back from our travels: chocolate from Portugal, in a cork wrapper; sugar sachets with Portuguese pictures; and little jars of marmalade from where else but Seville? My Portuguese rooster, given to me years ago by Bizzy Lizzy, now has a matching tablecloth!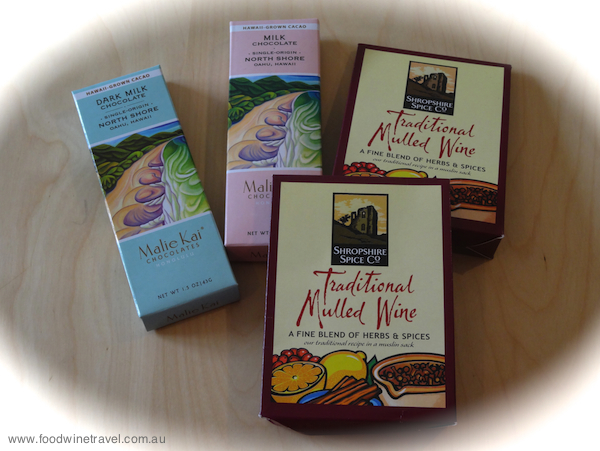 I picked up these mulled wine sachets from a wonderful farm shop in England, and the chocolates came from an earlier trip to Hawaii.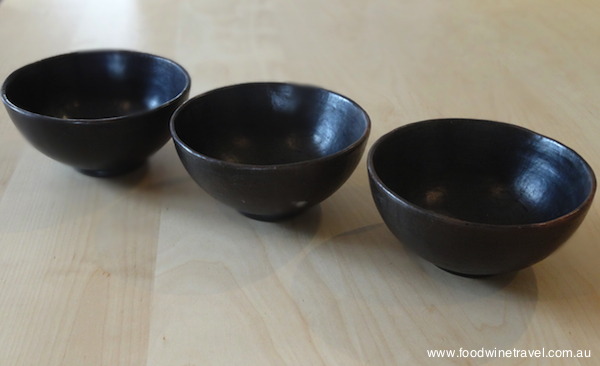 The bowls are also from an earlier trip to Lombok, bought directly from the potter.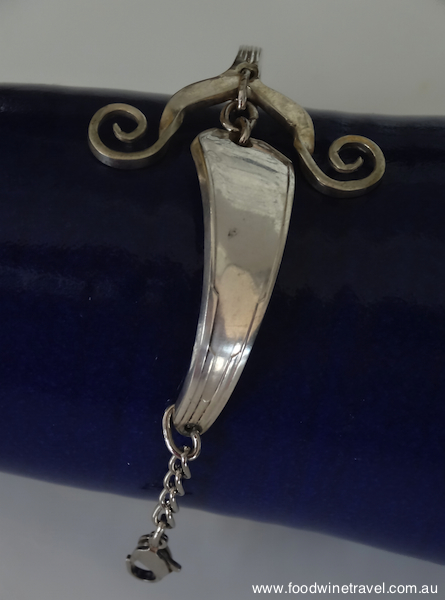 This gorgeous bracelet was crafted from old silver cutlery; Maurie bought it for me from a stall at the National Cherry Festival in Young.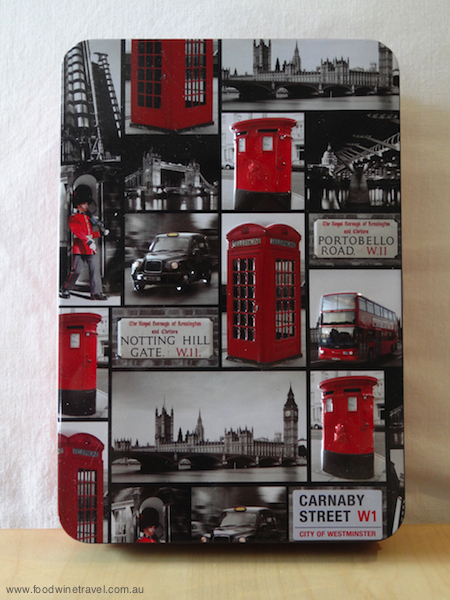 A tin of after-dinner mints, a gift from friends who came to our pizza afternoon.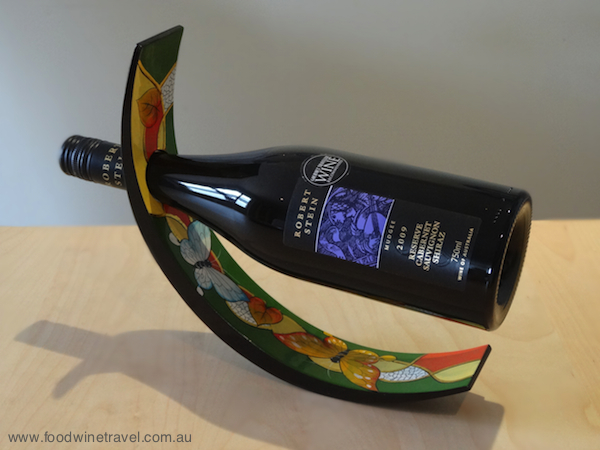 From our cousins, Stephen and Sonali, a clever wine-bottle holder.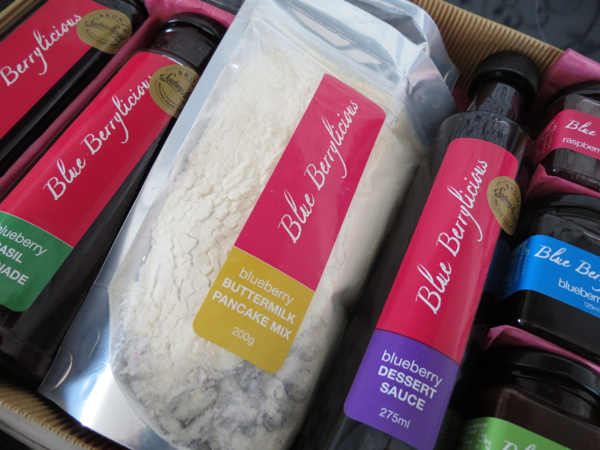 And finally, a fabulous selection of blueberry products made by Gwenda Ford of Blue Berrylicious. We returned from our trip to find that there were no more blueberries on our bushes (although thankfully the plants survived – just!) So I'm having a lot of fun with Gwenda's Berrylicious products.
Thanks to Celia, at Fig Jam and Lime Cordial, for hosting In My Kitchen each month. I'd love to hear what goodies you have in your kitchen?