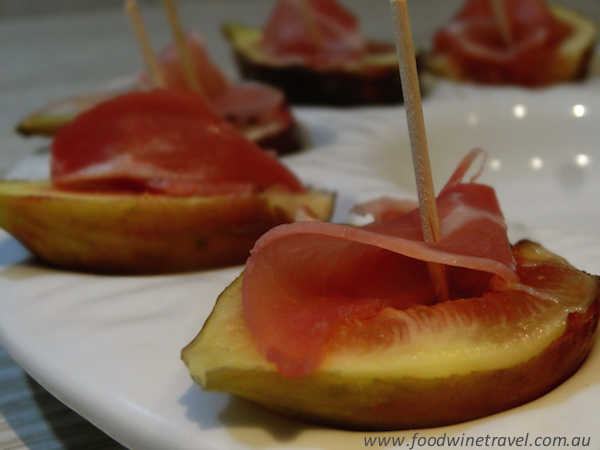 There's been very little time to enjoy our seaside home over the past few months as we spent most of the time in Canberra with my son who was recovering from a nasty accident. Major life events are always a reminder of the importance of family, aren't they? For me, there's no greater pleasure than sitting around a table sharing a meal with the people I love, and we've done plenty of that over the past few months – although I would have preferred it to have been under less stressful circumstances! Thankfully, he is healing well and we've been back home for a couple of weeks with, joy of joys, time to play in the kitchen …
♥ ♥ ♥
The figs this season have been outstanding, haven't they? We had to do a huge shop on our return, and among the goodies that went into the shopping basket were these luscious figs that we bought at the Sunday morning market in Redcliffe. We paid $3 for a big bag, and while they were very ripe, it didn't matter as we ate them the same day. We took a plate when we visited friends the same afternoon, topping each fig half with a twirl of prosciutto and a light drizzle of truffle honey. Yum!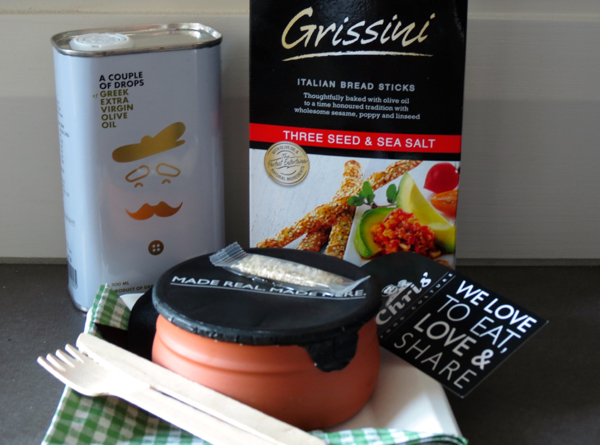 We've also been enjoying this Roasted Beetroot & Chickpea* dip. It's from a new range of Heritage dips that Chris' Dips is producing in terracotta pots. It came with a sachet of sesame seeds to sprinkle on it before serving, and the pot is stylish enough to put straight on the table (and to re-use afterwards).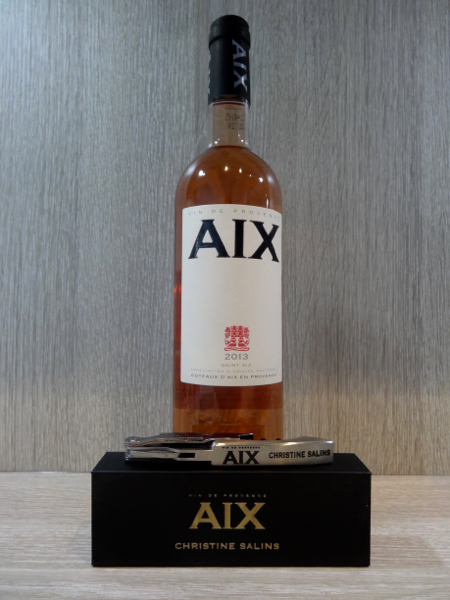 If you've been following my Wednesday Wine Picks, you'll know that I've been having a love affair with Rosé. I've tasted some excellent examples from France lately and have been eager to learn more about French Rosé, as it is incredibly popular there. So I was thrilled to be sent this 2013 AIX Rosé* from Provence as it confirmed my opinion that a) French Rosé is très bien and b) I should be drinking more of it. Note the waiter's friend, personalised with my name on it. How cool is that?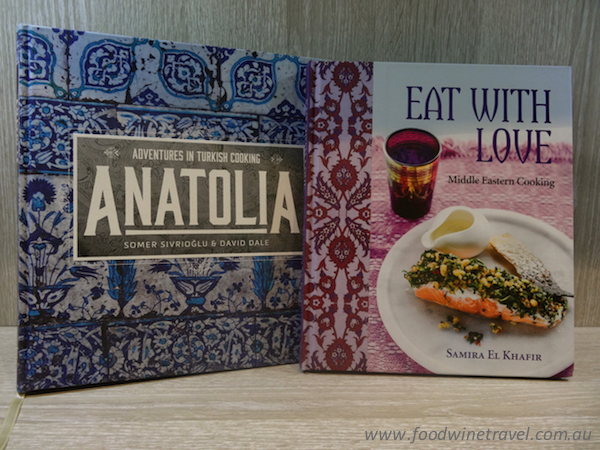 These two beautiful cookbooks are a lovely reminder of our trip to Turkey last year. Anatolia is by Somer Sivrioglu, who runs Efendy restaurant in Sydney. The book is truly sumptuous with mouth-watering recipes and photos. Eat With Love is by Samira El Khafir, who was a top 3 finalist in the 2013 series of MasterChef. Both books are richly decorated with Middle Eastern motifs that mean so much more to me after my travels in Turkey.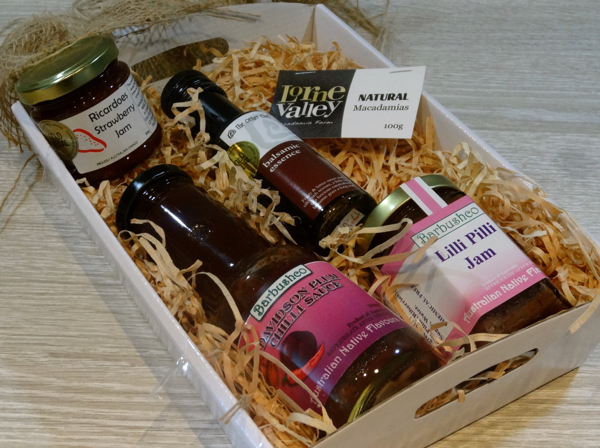 I won this lovely hamper (along with a nice little getaway to Port Macquarie) when I attended a lunch hosted by Port Macquarie – Hastings Council. The hamper included a bag of macadamia nuts but we polished those off before I had a chance to take the photo. I'm looking forward to experiencing the Port Macquarie food scene when I take up my prize some time this year. I'm a lucky duck, aren't I?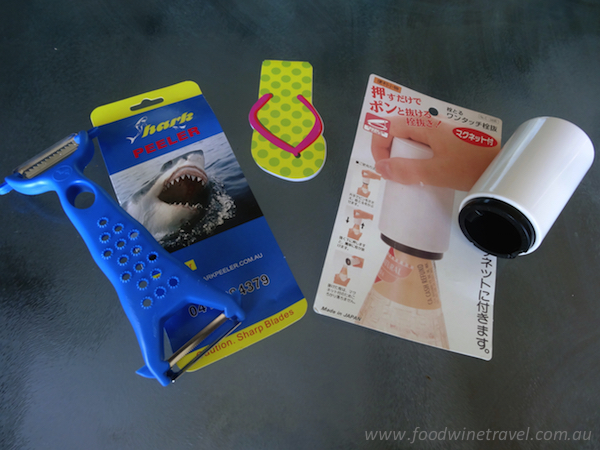 A couple of gadgets that are new in my kitchen; we bought the "Shark Peeler" at the Redcliffe market. We certainly didn't need any more peelers but after the delightful young Irishman demonstrated how good it was in not just peeling but doing julienne and vegetable 'spaghetti', we had to have it, didn't we? And we're having great fun with the magnetic Japanese bottle opener that was a gift from cousin Cathy.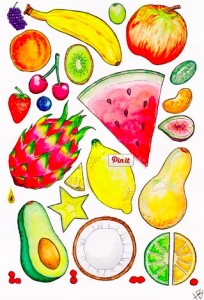 I love these teatowels that were a present to myself after I saw something about them on Facebook. They were designed by Brisbane artist Heather Blacklock and are so bright and cheery that I can't bear to use them because I don't want to get them dirty…

So that's a peek into my kitchen this month. Celia, from Fig Jam and Lime Cordial, hosts a monthly round-up of similar posts if you'd like to pop in to have a look. What's happening in your kitchen this month?

*Declaration: The dip and the wine were gifted to me but I haven't been paid to write about them.

You might also like my previous In My Kitchen posts.