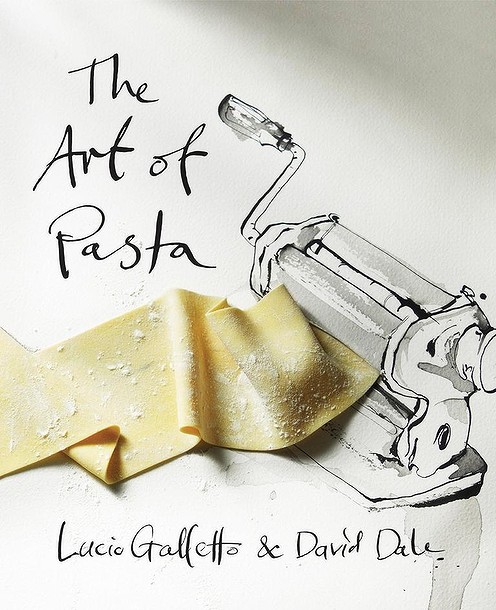 It was great to see The Art of Pasta named cover of the year at the Australian Publishers Association's 60th annual Book Design Awards.
This is one of my favourite "cool things" – a book so gorgeous you'd want to leave it on your coffee table were it not for the fact that you'll also want to get the pages dirty as you create delicious Bucatini with Eggplant and Anchovies, Beetroot Gnocchi with Pancetta and Goat's Cheese, or Green Pappardelle with Balmain bugs.
Published by Penguin, The Art of Pasta was up against more than 400 books in 17 categories. Designer Daniel New was responsible for the cover, which combines a photograph of pasta with a black and white illustration of a pasta machine. "The subtle and elegant design instantly evokes the feeling of the restaurant," the judges said.
Lucio Galletto, who runs Sydney restaurant Lucio's, collaborated on the book with David Dale. Artist Luke Sciberras, whose paintings hang on the walls of Lucio's, and photographer Anson Smart illustrated it.
The result is really quite sumptuous as the watercolours were literally painted around the plates that Smart was photographing. Sciberras has also painted vignettes of particular ingredients – a mushroom here, an artichoke there – all very charming.
With so many beautiful cookbooks available, it takes a special book to stand out, and another one that will have you looking at pasta in a completely different light is The Geometry of Pasta.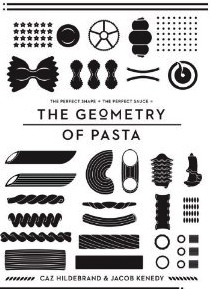 Published by Pan Macmillan, it is inspired by the notion that you have a perfect pasta dish when the right shape is matched with the right sauce. It's not hard to tell from the book's stunning black and white designs that an award-winning graphic designer has had her hand in this.
Caz Hildebrand figured that using simple, geometric drawings of pasta shapes would help people identify them and recognize the characteristics that make them suitable for particular sauces.
London chef Jacob Kenedy came on board with more than 100 classic recipes, and between the two of them, they'll leave you in no doubt as to how to eat like an Italian.