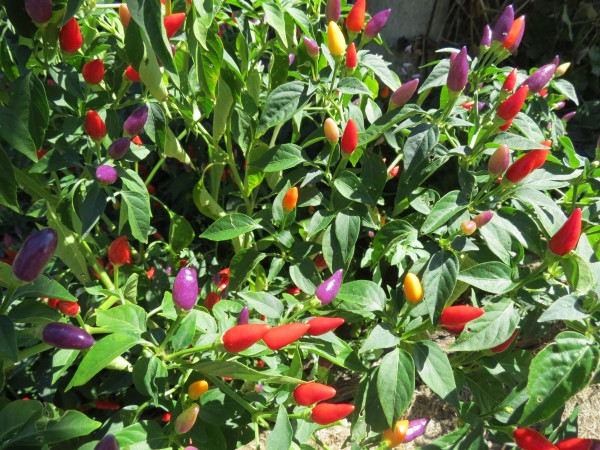 Autumn has most definitely arrived in my Canberra kitchen. I generally love this time of year, when typically we have glorious sunny days and the trees are bathed in leaves of gold and russet red.
But we've also had a few dreary days this year, where it might just as well have been winter. On not-so-nice days, I love looking out my kitchen window to the herb garden, where a bush with a profusion of fiery-hot chillies brightens my day.
Inspired by the warmth it is bringing to my kitchen, I'm once again paying a visit to Fig Jam and Lime Cordial and its segment, In My Kitchen, in which bloggers are invited to post contributions.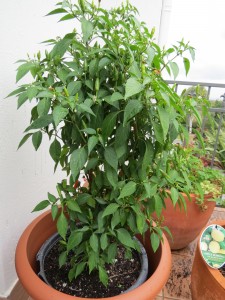 We bought our already well-established chilli bush from the delightful Dora Andonaros at the Capital Region Farmers Market. I can't believe how many chillies it has produced or, indeed, what a punch they pack. They certainly fire up the tastebuds.
We've been making loads of Asian salads, but there's only so many chillies we can use. Any suggestions on how to make use of the rest?
There's still a big bowl of green tomatoes on the kitchen bench. There was no way these homegrown beauties were going to ripen so we've been picking them by the dozen and trying out different recipes.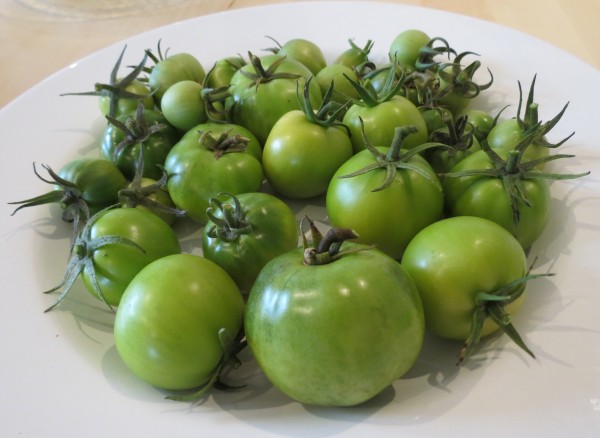 We turned some into a salad using Luke Nguyen's Green Tomato Salad recipe that recently featured on his SBS program, Greater Mekong. He gives instructions for making this Burmese dish in a short video clip on the SBS website.
I had the pleasure of travelling to Burma about five years ago and this dish brought back some happy culinary memories.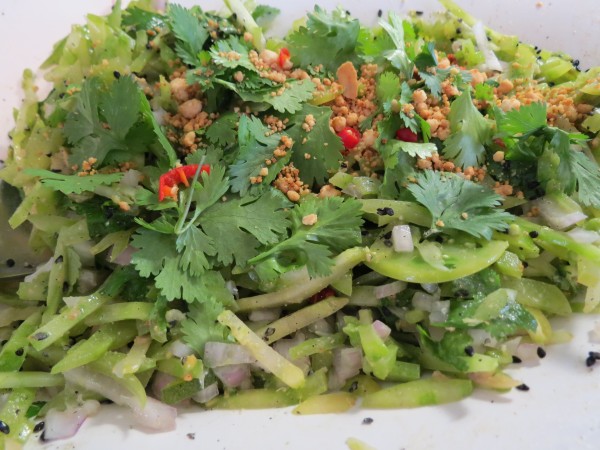 I've also been playing around with cavolo nero, or Tuscan cabbage, a highly nutritious, rustic veg, so dark green it is nearly black.
Cavolo nero is perfect in Asian stir-fries and we've been making a lot of those using this superb extra virgin olive oil infused with wild lime and ginger.
It's made by a Barossa Valley producer, Rosedale Park, and I was very kindly given a bottle when I was down there recently for Tasting Australia.
Another yummy gift were these exquisite truffles from Haigh's Chocolates, in flavours of coconut cream, lemon, café latte, and shiraz.
Haigh's is an Adelaide company and I love stocking up on their chocolates whenever I am there.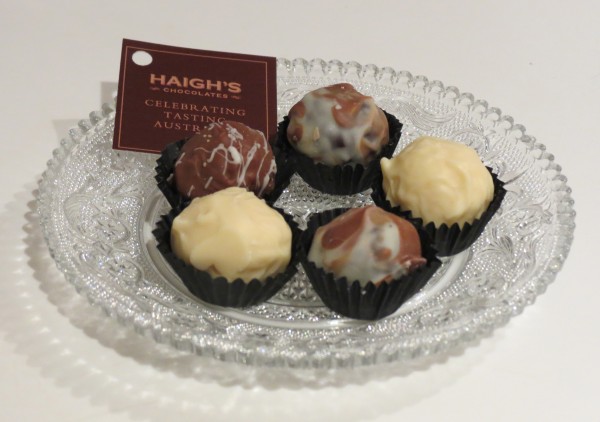 For more sweet treats, I've been dipping into Wild Sugar, a new book from Skye Craig, "dessert queen" from the second series of Masterchef.
Co-authored with food stylist Lyndel Miller, Wild Sugar (published by New Holland) is a treat for those who love their sweets. Lime Cashew Cream, Chilli Chocolate Mousse, Roasted Peaches with Orange Blossom Yoghurt, Vanilla Bean Figs … I'm having so much fun playing around with these delicious recipes.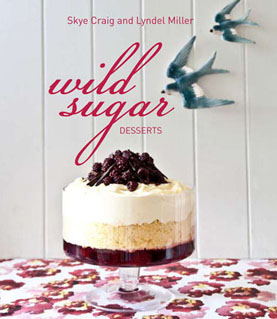 I brought back beautifully fragrant vanilla pods from Bali recently (declared to Quarantine, I promise) and am still using the heady vanilla extract I bought in Tahiti. It cost me an arm and a leg but when it comes to the flavour of real vanilla, there's no compromise.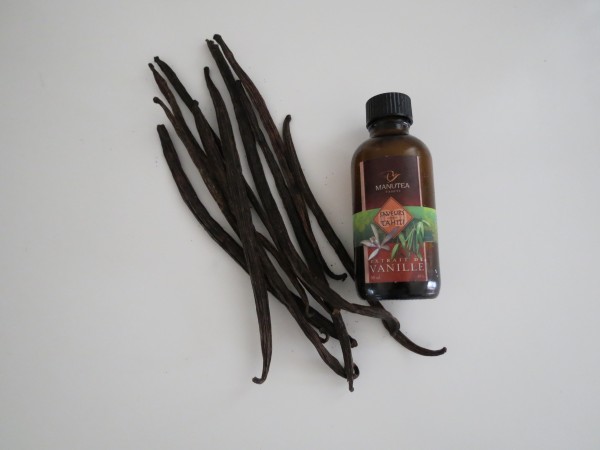 And finally in my kitchen, there are apples … loads of them. Crisp and delicious, they blush with the last of the warm weather.