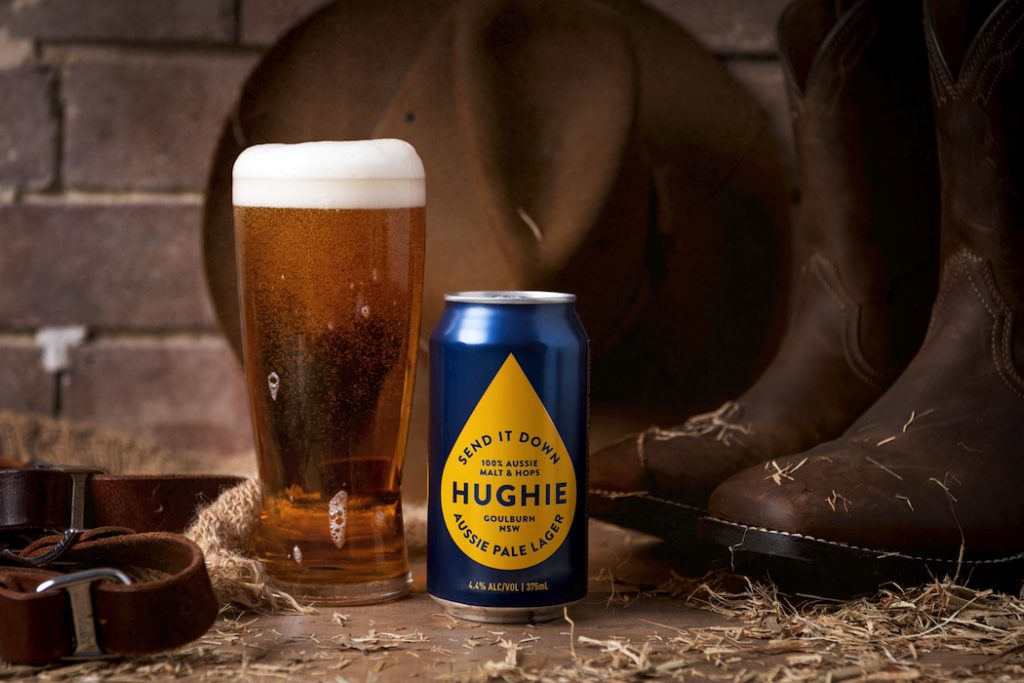 In times gone by, you'd often here an Aussie bushman cry "Send 'er down Hughie!" in a plea for rain. Could there be a better name for a beer? Send It Down Hughie Pale Lager from Tribe is brewed in Goulburn, NSW, from 100% Australian-grown hops and malt. Light and refreshing (4.4% alc/vol), it finishes crisp and dry with very little bitterness.
The name is fitting because $2 from every case sold is being donated to the charity, GIVIT, to help raise funds and equipment for people in drought-affected communities. So, when you're quenching your thirst with a Hughie, you'll also be helping out communities that are really doing it tough.
Send It Down Hughie Pale Lager is available from Dan Murphy's and BWS for $4 a can; $20 for a 6-pack; $59 for a case.