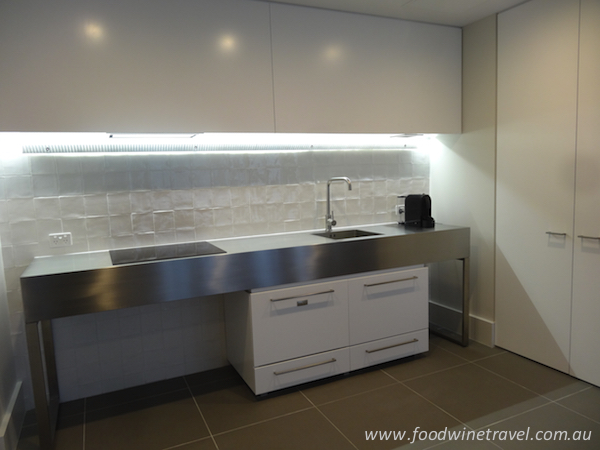 How often do you stay in a place and think to yourself, "I'd love to live in an apartment like this."? Well that's how we felt when we checked into our digs at the Burbury Apartments in Canberra's Hotel Realm precinct. We no longer live in Canberra but we did until recently, and we would love to have maintained a nice little pad like this for our frequent visits back to the National Capital.
It's beautifully positioned overlooking a quiet, leafy, tree-lined street in one of Canberra's older suburbs, just a hop, step and a jump away from many of the city's key attractions. Ideal for those needing more than a hotel room, it has a large open-plan living area with a long kitchen bench against one wall, a separate bedroom and bathroom, small entry foyer and balcony.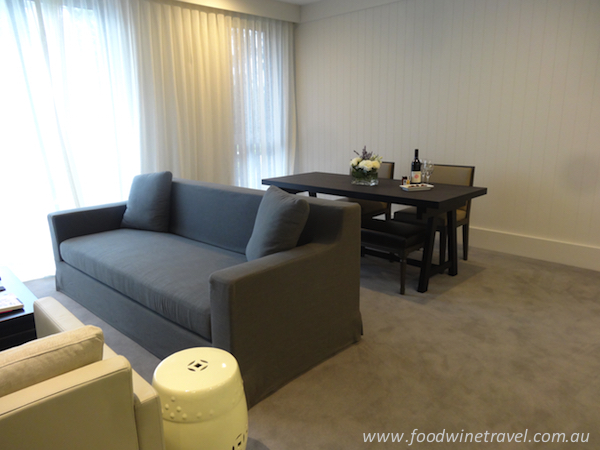 We were the first to use the apartment and it still had that newish paint smell about it, as well as a couple of things that still needed attending to (for example, no coffee cups, as we discovered late at night when we couldn't work out how to dial reception and couldn't be bothered making the trek to the hotel reception). It's amazing what you can do with a glass and a serviette wrapped around it.
The kitchen has a Nespresso machine that takes pods, and is fully stocked with crockery and cookware (apart from the aforementioned cups, but presumably that's been fixed since I mentioned it on check-out). There are Urban Skincare Co toiletries in the bathroom and a washing machine for those who need to do a load. WiFi is complimentary – joy of joys, we're having an impossibly good run with places that offer free WiFi.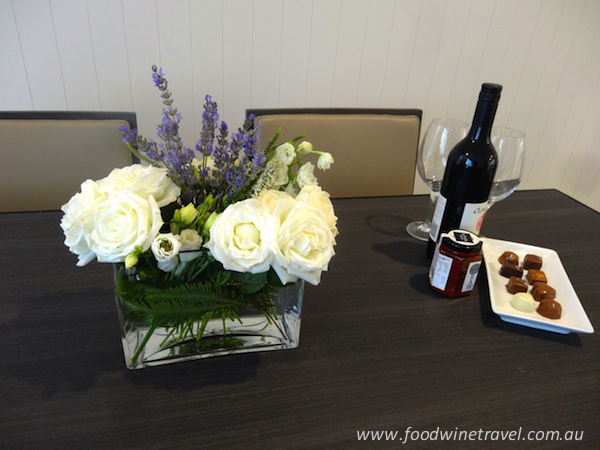 And what did we love about it that had us wanting to move in? It was the fresh, summery décor that had us hooked – the white wood paneling on the walls, the long stainless steel lab-style kitchen bench and the lab-style bathroom bench.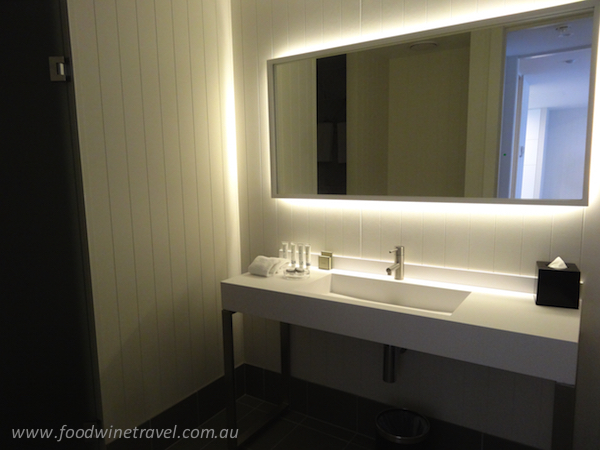 We also liked the large grey and white marble shower recess with rain shower as well as hand-held shower. The bedroom was furnished with a striking Oriental robe and the bed was divine.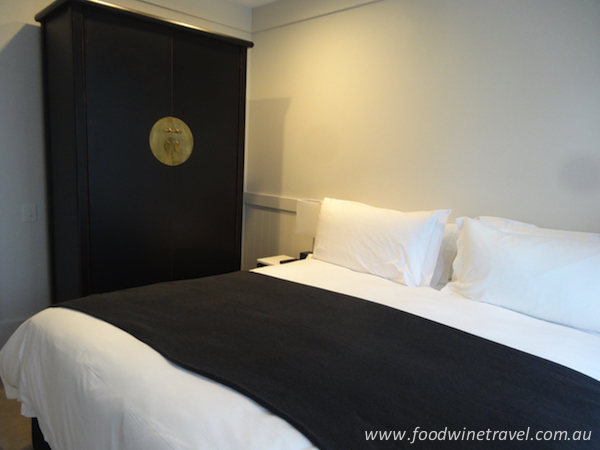 The Burbury Apartments are the latest development in the Realm Precinct, complementing neighbouring venues such as the Burbury Hotel (where the check-in desk is located), Hotel Realm, and the Little National Hotel (due to open this year).
Guests can take advantage of all the facilities within the precinct, including a health club with 25 metre indoor pool, hydrotherapy spa and sauna, hair salon, day spa, business centre, restaurants and bars. These include Konoba, Ostani, Malamay, Maple + Clove wholefood café, and the latest addition to Canberra's flourishing dining scene, hip Japanese eatery LiLoTang, which you can read about in a separate post.
Fact File:
Burbury Apartments
1-3 Macquarie Street
Barton ACT 2600
Australia
Tel: +61 2 6173 2700
www.burburyhotel.com.au