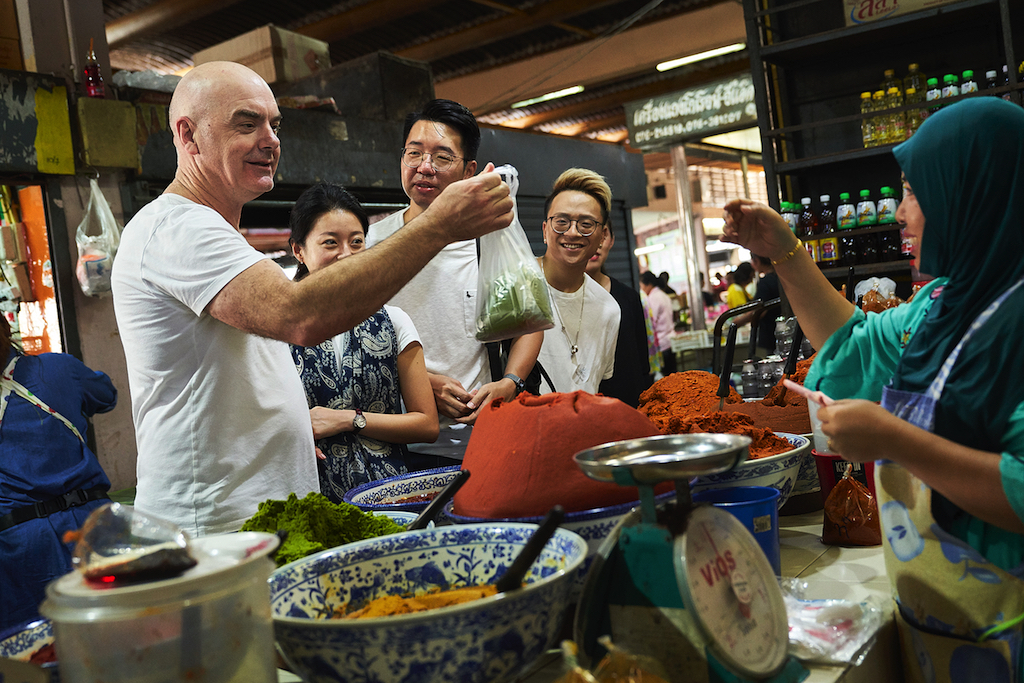 A collaboration with leading Australian chef, Mark Best, promises that those who love their food and wine will be in for a treat when Explorer Dream sails into Australian waters later this year. The latest addition to the Dream Cruises fleet, Explorer Dream will arrive in Sydney in October and spend the summer cruising Australian and New Zealand waters.
Best, who made his name at the helm of Sydney fine dining restaurant Marque, has been collaborating with Dream Cruises for the last couple of years. With signature restaurants on the fleet's first two ships, Genting Dream and World Dream, both of which sail out of Asian ports, Best has brought fine Australian produce to the cruise line's culinary offerings.
Murray cod, Blackmore wagyu beef, oysters from the NSW South Coast, lamb and fresh Australian seafood feature regularly on the menus, along with Asian flavours inspired by Best's travels. As with the first two ships, Explorer Dream features Seafood Grill by Mark Best, an outdoor venue enabling guests to dine under southern stars while feasting on Best's uniquely styled dishes.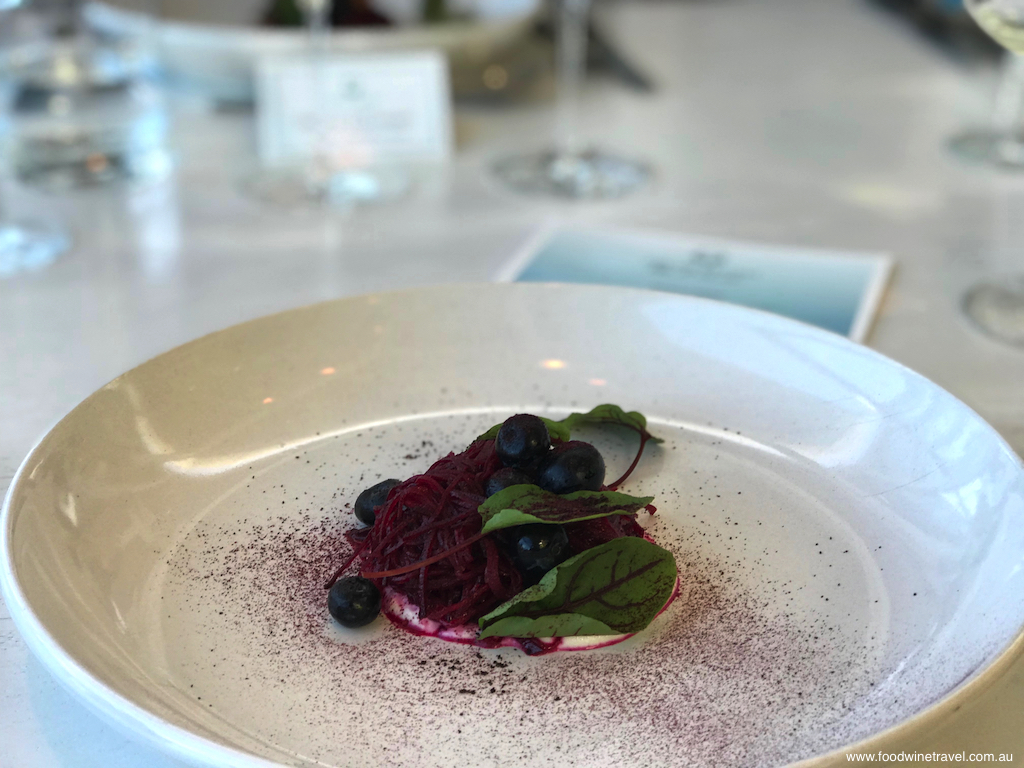 "When I saw the space, I knew exactly what I was going to cook," says Best. "Seafood Grill sits above the swimming pool, so it has a summer beach vibe. There is a beautiful polished bar that (gives it the appearance of) a classic yacht in the Mediterranean. The best thing about having a restaurant at sea is that the view is always magic, and at every port you pick up fresh ingredients, which is really interesting."
Over the past year, Best has provided Genting Dream guests with immersive culinary experiences, taking them on market tours in ports of call such as Bangkok and Phuket, followed by on-board cooking classes and lunch using the products bought at the market that morning.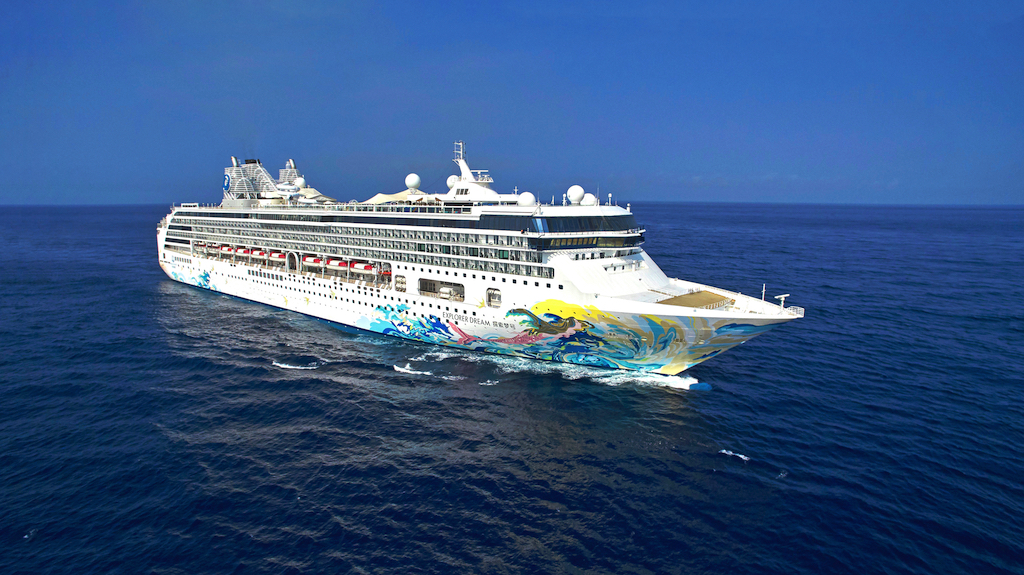 Dream Cruises' vice president Brigita Devries says the market to table experiences have proved so popular that plans are under way for similar enrichment experiences when Explorer Dream is on her inaugural visit down under. Guests will have the opportunity to join Best in visiting local markets, meet resident farmers face to face and source local produce at various ports, before being treated to an exclusive and immersive cooking class and lunch.
"This is an extraordinary experience for our guests to connect with their inner foodie passion, learn about local produce and take away some expert cooking tips," she says.
In October, a cruise from Sydney to Queensland's Sunshine Coast will include a visit to a seafood market in Mooloolaba, while a cruise to New Zealand in December will include a visit to a market in Wellington. Details of a third experience are yet to be announced.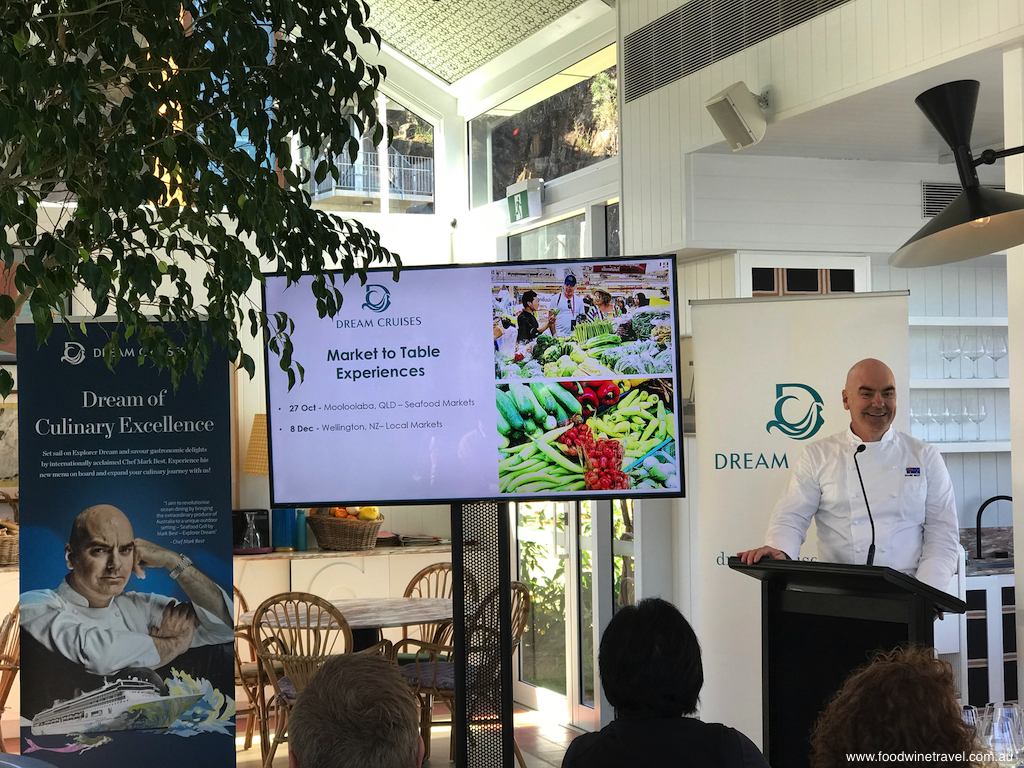 Devries says nostalgic cruisers who fondly remember the ship from its past life as Superstar Virgo have shown huge interest in sailing on Explorer Dream. No expense had been spared in the refurbishment of the ship, which has been given a complete overhaul at a cost of more than $50 million.
"In just three years, Dream Cruises has captivated an international audience like no other cruise line, launching three extraordinary ships, each offering authentic, immersive and enriching experiences for our guests," says Devries.
"In that short space of time we've had numerous industry accolades which is a testament to our brand, service standards and philosophy. Our ships feature state of the art technology, inspired menus and legendary service." The cruise line prides itself on its "dream beds". "You won't get a better night's sleep," she says.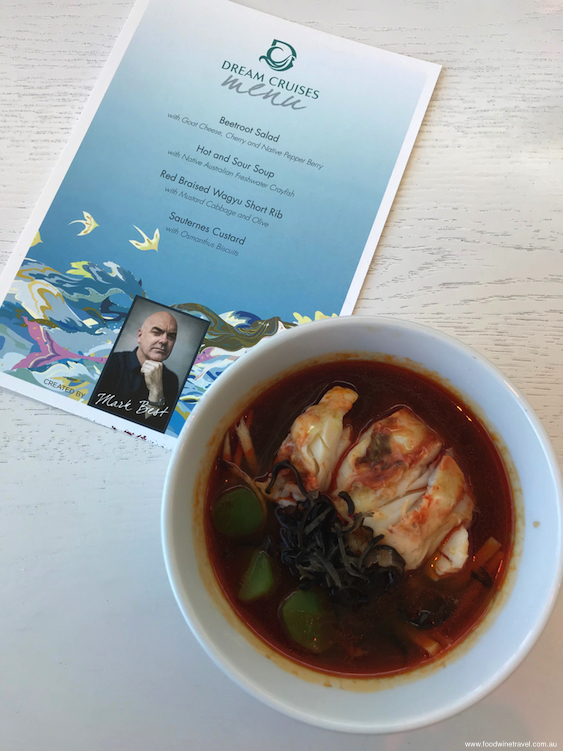 As well as world-class restaurants and a new spa concept, the Dream Cruises ships feature The Palace, a "ship within a ship" concept that takes cruising to a whole new level. The Palace is a private enclave with more than 40 luxurious suites and villas that according to Devries are amongst the largest and most luxurious at sea. Palace guests have bespoke butler service, as well as private lounge, dining venues and swimming pool with cabanas.
Best loves the classic design of Explorer Dream. "It's a beautiful human-sized ship that is a gorgeous cross between the old and the new." He is proud of the supply lines he has established to bring top Australian produce into the ships. "It was no small feat," he says.
At a gala launch of Explorer Dream in Shanghai, around 400 media and trading partners were treated to a menu that combined China's new season asparagus and morel mushrooms with Australian beef and seafood. Best says it is through menu collaborations such as this that "the magic happens". "For the chefs on board, this has really opened their eyes to stepping outside of what they know."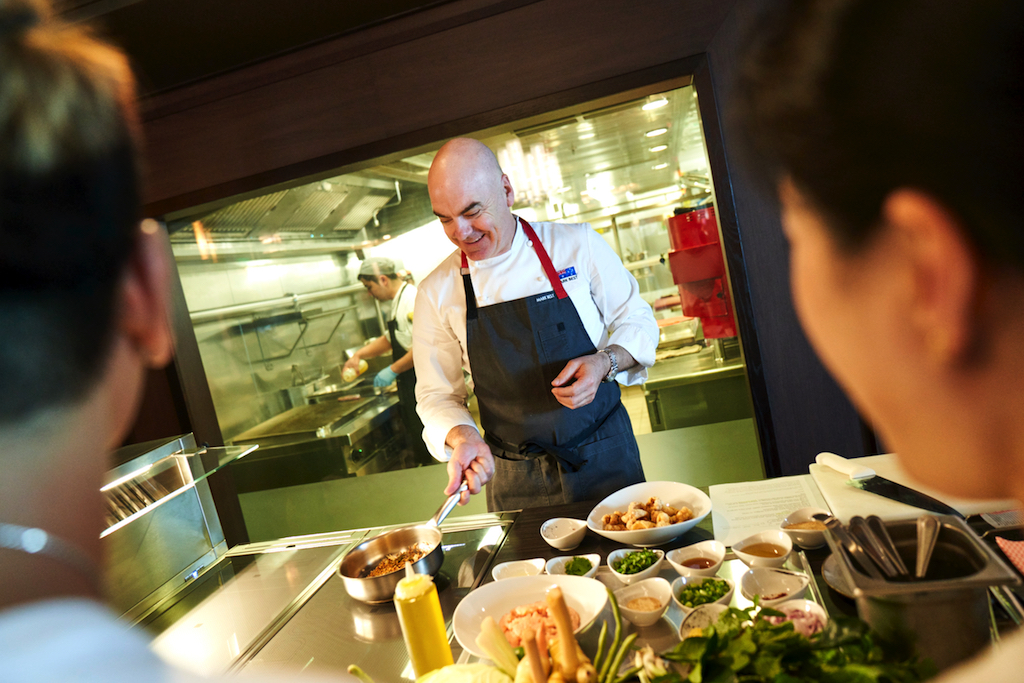 "Australia is an incredible brand for our trading partners in terms of the quality of the food and restaurants," says Best. "For mainland China especially, Australia resonates in terms of food safety. Australia is a benchmark in quality in many areas.
"What's different from other cruise lines is that we are able to react to each different culture whether we are in Singapore, Hong Kong or Shanghai. We're able to react to that in how we cook, what we serve, language etc, and it'll be no different for Australians (when Explorer Dream sails here)."
Best recently gave media and trade in Sydney and Brisbane a preview of what guests can expect on Explorer Dream. The four-course menu was similar to the one served in Shanghai, starting with Beetroot Salad with Goat Cheese, Cherry and Native Pepper Berry, followed by Hot and Sour Soup with Native Australian Freshwater Crayfish, Red Braised Wagyu Short Rib with Mustard Cabbage, and a dessert of Sauternes Custard with Osmanthus Biscuits.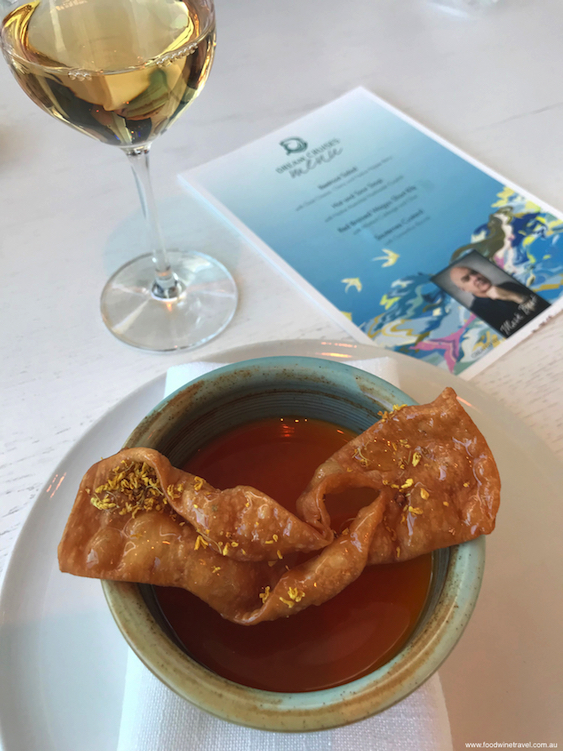 The menu was beautifully executed at ARC Dining and Wine Bar at Brisbane's Howard Smith Wharves, matched with a bold selection of Australian and imported wines. Floor to ceiling views over the Brisbane River created an ambience not unlike that of being on board ship. It was an inspired choice of venue befitting Best's thoughtful menu design – featuring red for Chinese good luck, Australian wagyu beef, and a classic Shanghai hot and sour soup.
Devries told Brisbane guests: "Our brand was born from our belief that our guests are hungry for new experiences and new discoveries." We can't wait to see how this will translate for Australian travellers.
If you go:
Explorer Dream will offer a series of itineraries from Sydney to the Sunshine Coast before crossing the Tasman Sea where it will cruise from Auckland taking in ports on the North and South Islands. In the new year, Explorer Dream will head back to Sydney for a series of Tasmanian itineraries, before returning to Asia via Indonesia, Singapore, Kota Kinabalu, the Philippines, Hong Kong and finishing in Keelung, Taiwan.
Tel: +61 (0)2 9212 6288
Toll free: 1300 658 666
www.dreamcruiseline.com