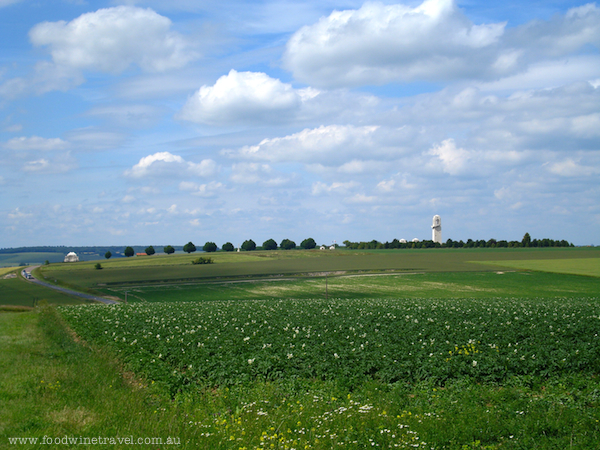 No one knows where Septimus Killigrew or the other eight men of the 17th Battalion C Company who died with him are buried.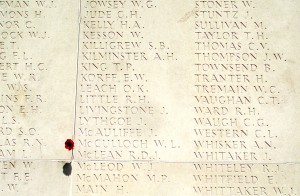 On the night of August 2, 1916, they were moving through the trenches on Pozieres Ridge on their way to a position to bomb when three shells in quick succession killed them instantly.
Reports indicate that they were buried near the communications trench in which they were sheltering, but no one knows exactly and nothing marked the place.
Septimus Killigrew's name, along with many other Australians, is on the wall of the Australian National Memorial at Villers-Bretonneux in France. About 11,000 soldiers who died in France have no known graves.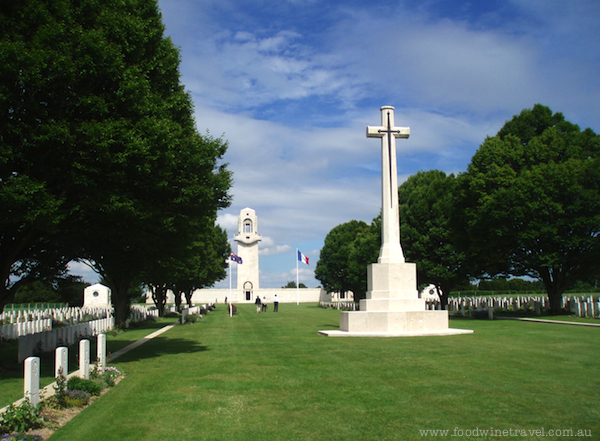 Taking part in the first battle at Pozieres, Septimus, aged 23, had been in France for only two months.  His only epitaph is the words of his comrades who said in a Red Cross report that he was "a good athlete and very popular".
Three months earlier on May 8, 1916, Septimus Killigrew's brother, William, received a gunshot wound through the head and died on his way to the field dressing station.  He was 30 years old and  a greengrocer in Newtown, Sydney, before enlisting in July 1915.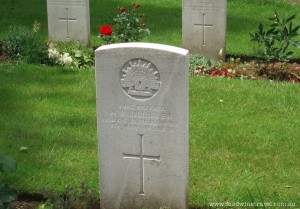 As a member of the 18th Battalion, he was taking part in the 1916 Somme Offensive and had also been in France for less than two months.  His battalion then joined that of his brother's at Pozieres. Septimus and William were my grandmother's brothers.
William was buried in the Brewery Orchard Cemetery at Bois-Grenier about three kilometres south of Armentieres near the border with Belgium.
As the name implies, the cemetery was part of an orchard near an old brewery.  A modern brewery now stands in the same place and it is perhaps not without irony for Australian soldiers to be buried there.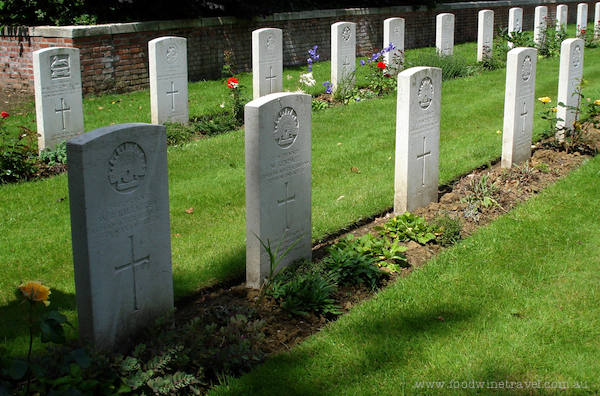 The cemetery, beautifully maintained by the Commonwealth War Graves Commission, is almost in the middle of the town but remains a quiet and peaceful place surrounded by trees and the songs of the birds that make them home.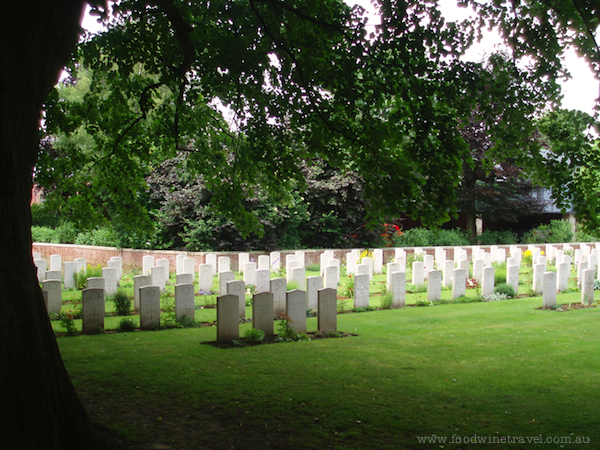 We visited Bois-Grenier in 2009 and, experiencing the tranquillity of the place, I came away comforted that William was at peace.  But I still wonder about Septimus, lying somewhere in what was the mud and mayhem of Pozieres.
The sad fact is that those unknown resting places of Australian soldiers are the ongoing tragedy of the First World War for families past and present.  Can we ever say that they are at peace and can we ever feel comforted by that thought?
Other posts you might be interested in: Menin Gate, Ypres; The Lost Diggers of Vignacourt.