I have to admit it takes a lot to get me to go up in a light aircraft. Only when I know the scenery is going to be truly awesome can I bring myself to do it – when the desire to see such awesomeness is greater than the fear of bobbing about in a tiny little thing in the sky.
There was a moment on the Kluane Glacier Air Tour when I thought I was mad to have done it. That moment came a few minutes into the flight when our 5-seater Cessna 206 crossed the mountains for the first time and our affable pilot, Alex, warned that it always got bumpy round this part.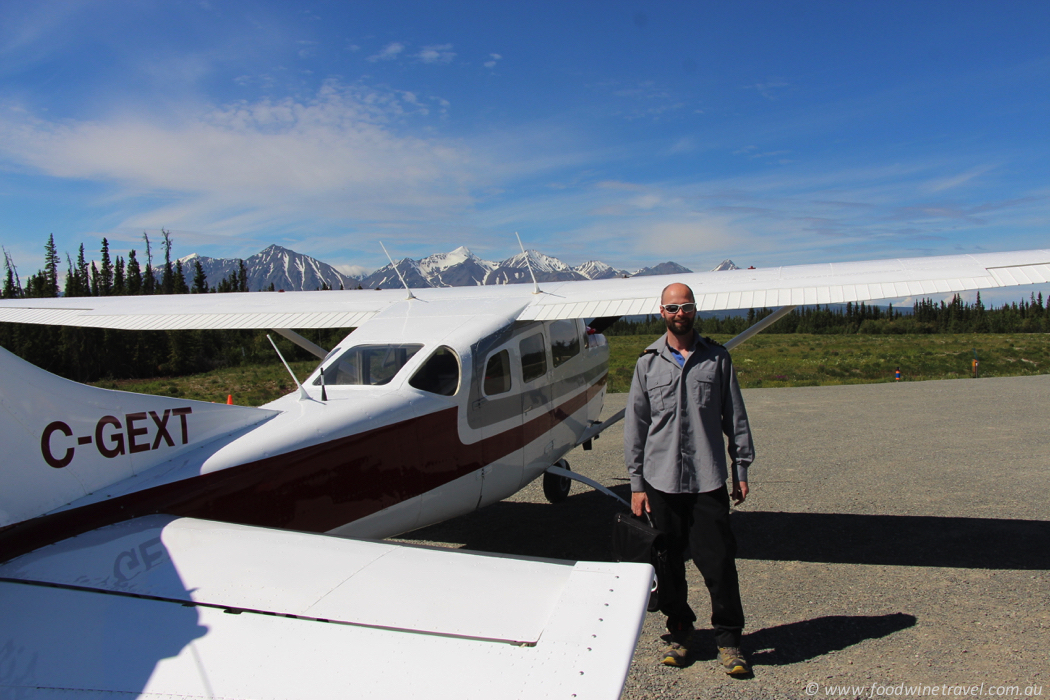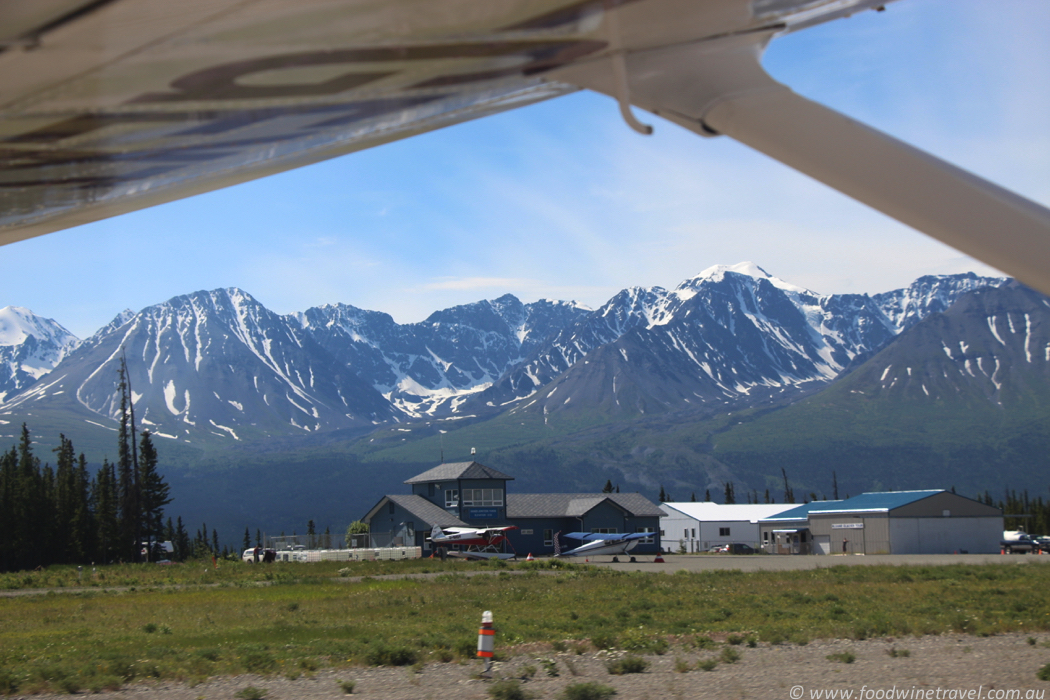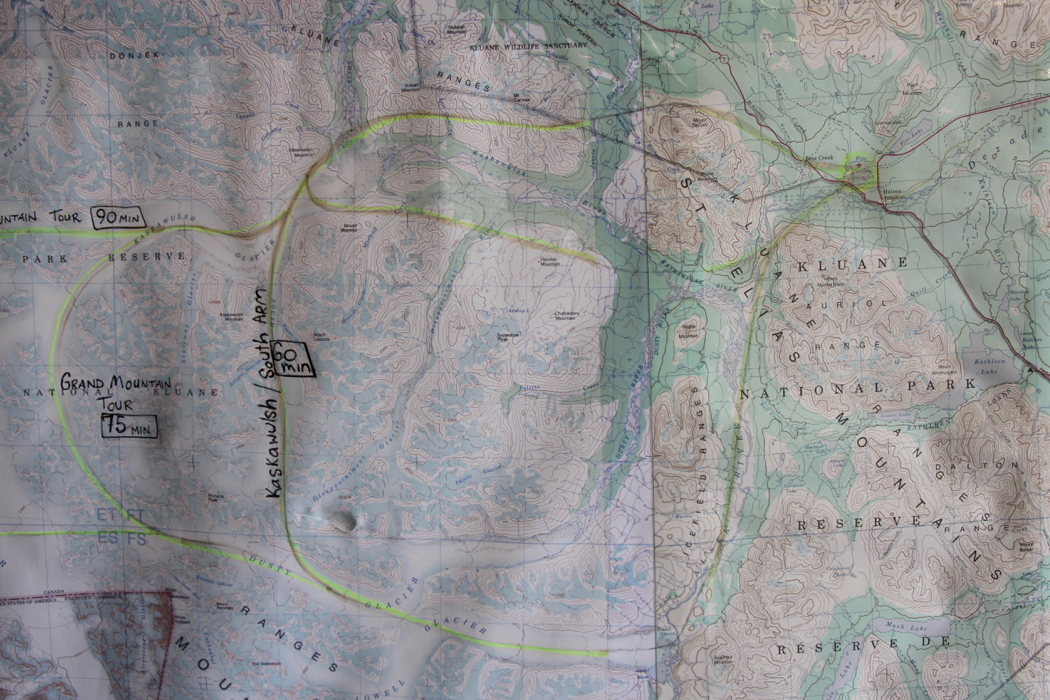 Right on cue, it did get bumpy … very bumpy. Frighteningly (for me) bumpy. But travelling in Canada's wild and vast Yukon territory had been a long-held dream for me, and the opportunity to see it from above was too good to pass up. The Kluane National Park is home to the world's largest non-polar icefields and the scenery is spectacular, breathtaking, awesome – all those adjectives and more.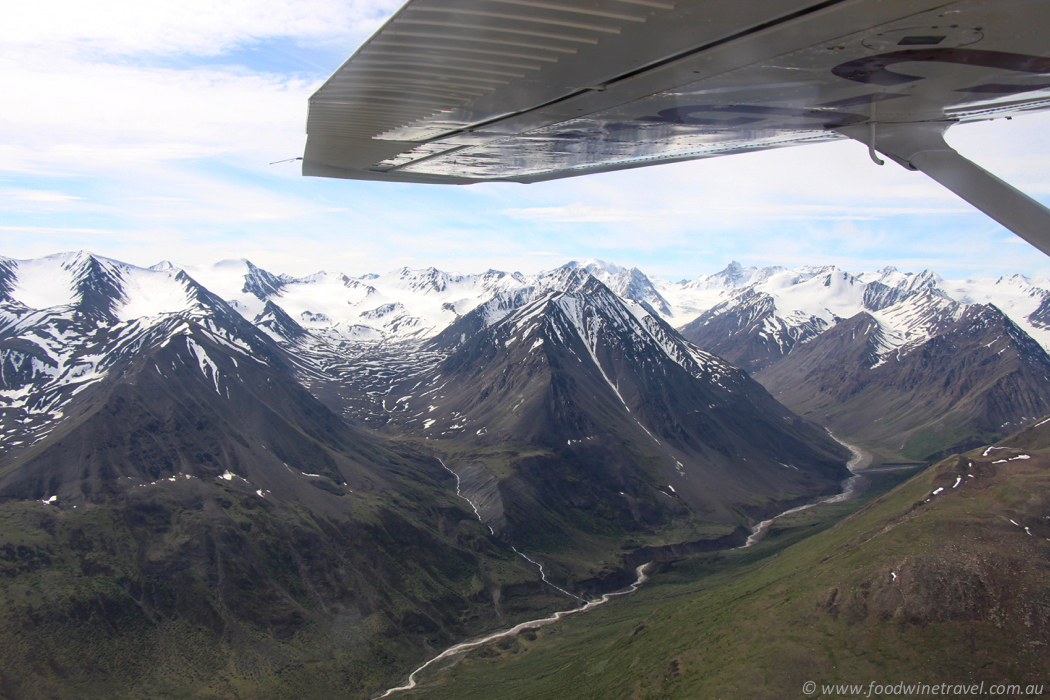 Within minutes, the bumpiest stretch was behind us and I'd settled in to enjoy one of the most memorable experiences of my life. I'm privileged to have experienced many wow moments in my travels around the world, and flightseeing over the Yukon was definitely up there with the best.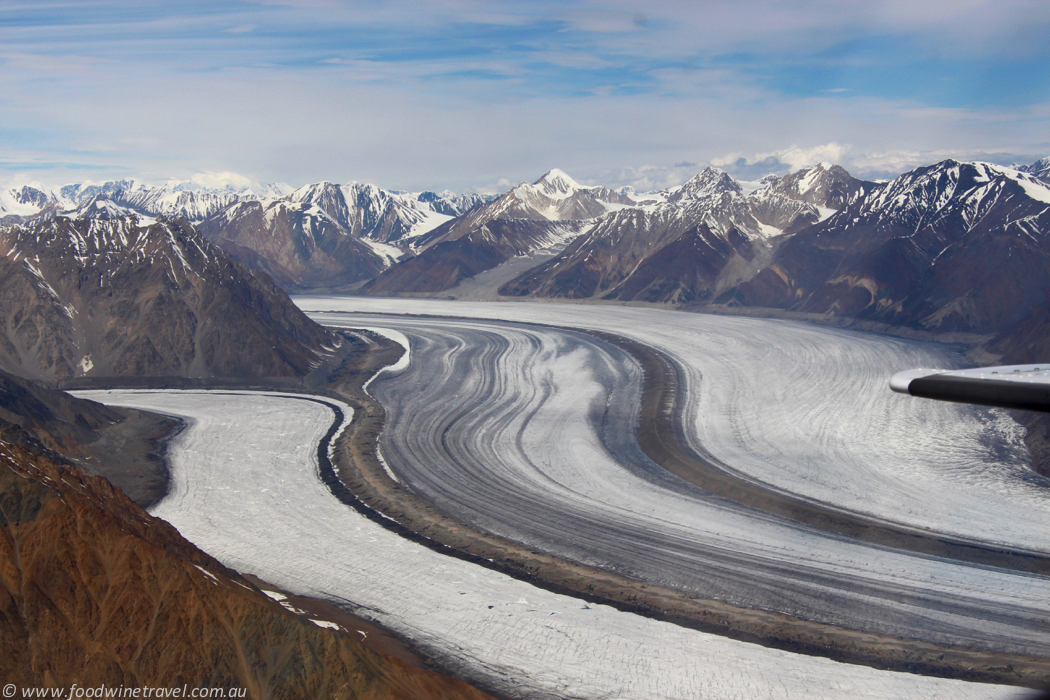 The Kluane Glacier Air Tours are operated by Whitehorse Air Services, with regular tours of 60 minutes, 75 minutes and 90 minutes duration. I joined the 60-minute Kaskawulsh South Arm tour, taking off around noon from Haines Junction, a pretty village on the edge of Kluane National Park, close to the border with British Columbia and Alaska.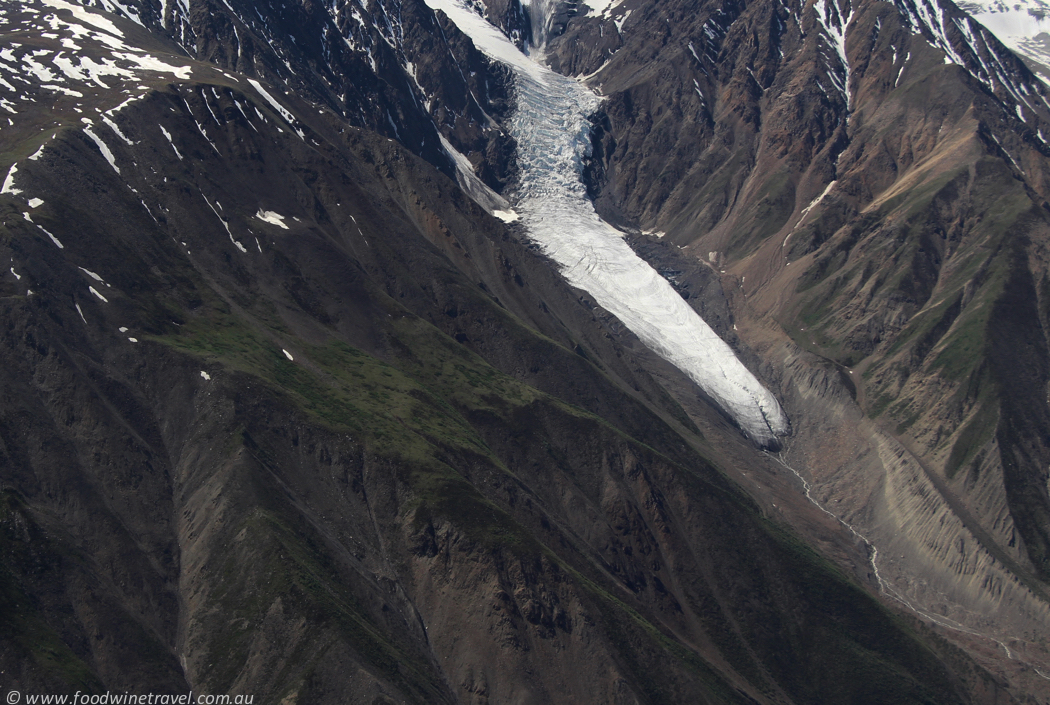 The whole region is a wilderness adventure playground that the outdoor-loving Canadians revel in, both in summer and in winter. Almost 80% of the Yukon remains pristine wilderness with soaring mountain peaks, forested valleys, unspoiled waters and oodles of wildlife.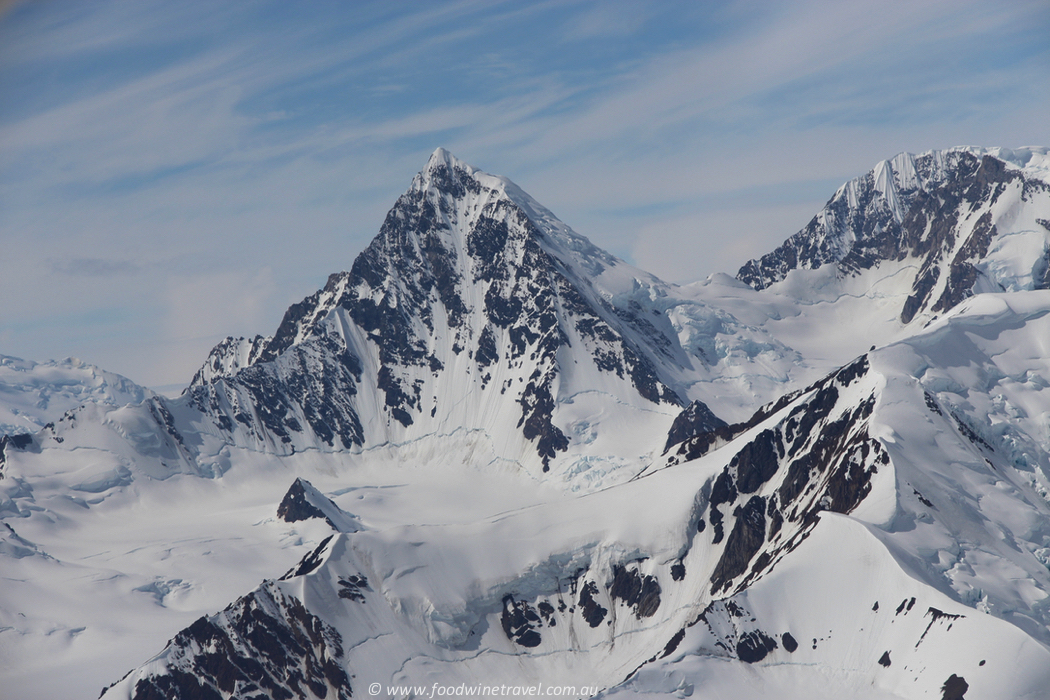 From Haines Junction airport, at an elevation of 2150 feet (655m), we tracked over the Kaskawulsh Glacier, Lowell Glacier and Alsek River, catching glimpses of Canada's highest mountain, Mount Logan (19,500ft / 6000m) in the distance.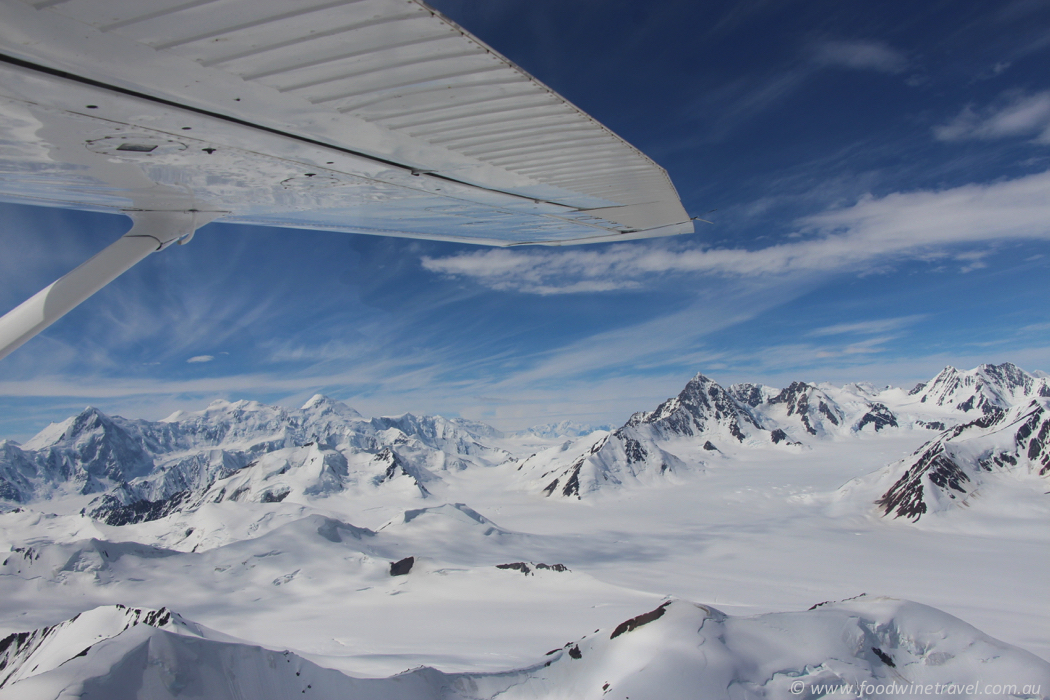 There's a good chance, apparently, of seeing grizzly bears, moose, dall sheep or mountain goats on these flights, but no such luck for me. Getting a bird's eye view of glaciers spilling down Kluane's broad valleys was no small compensation.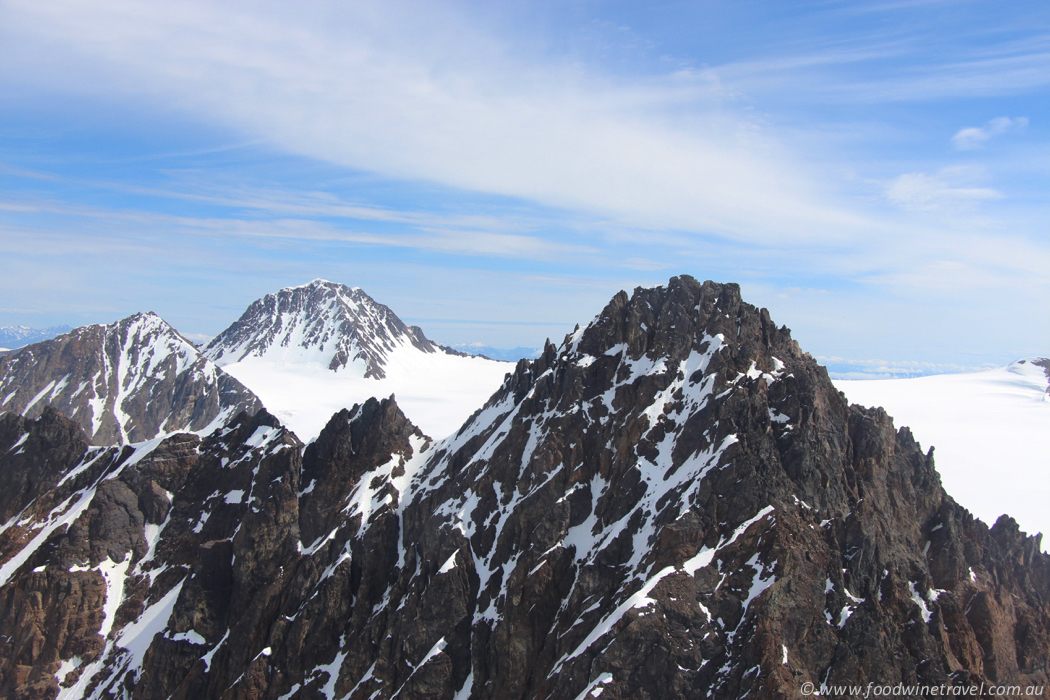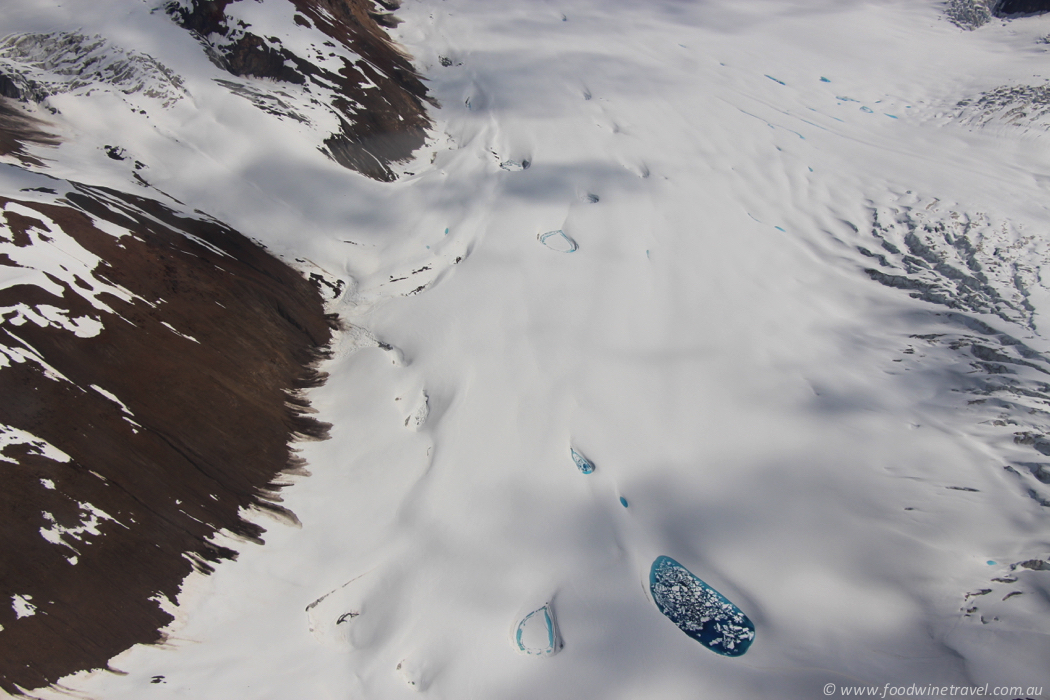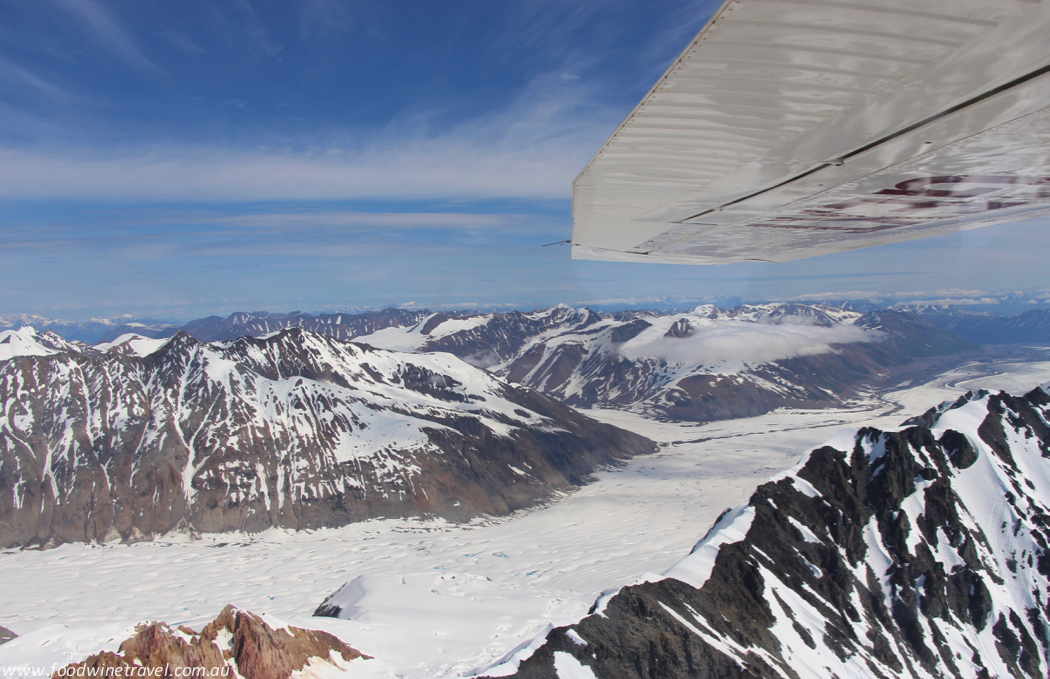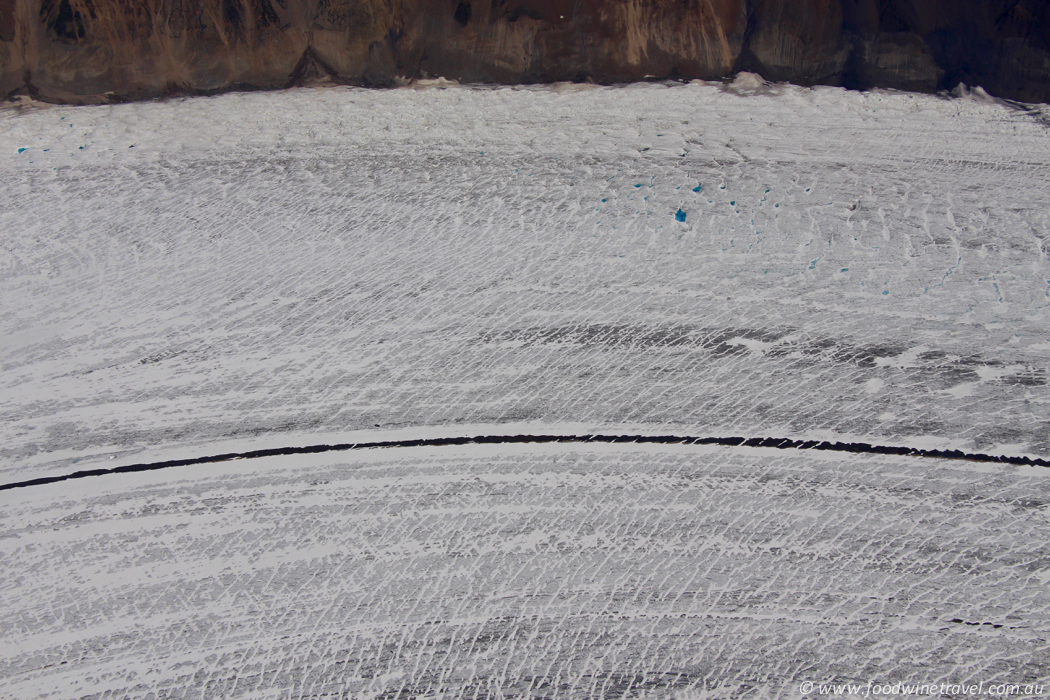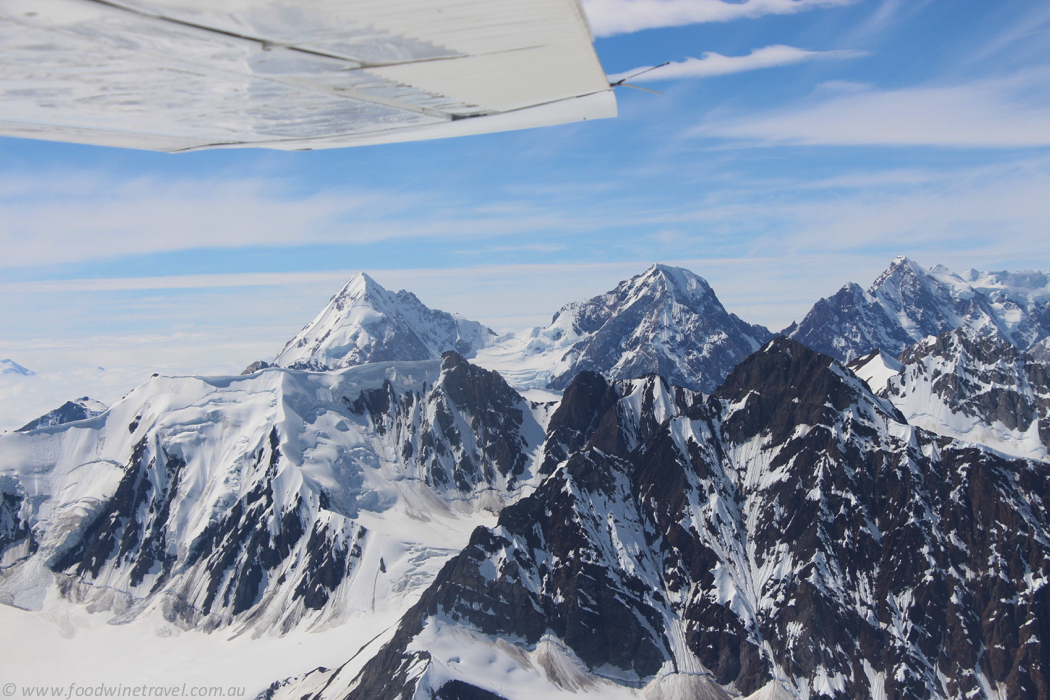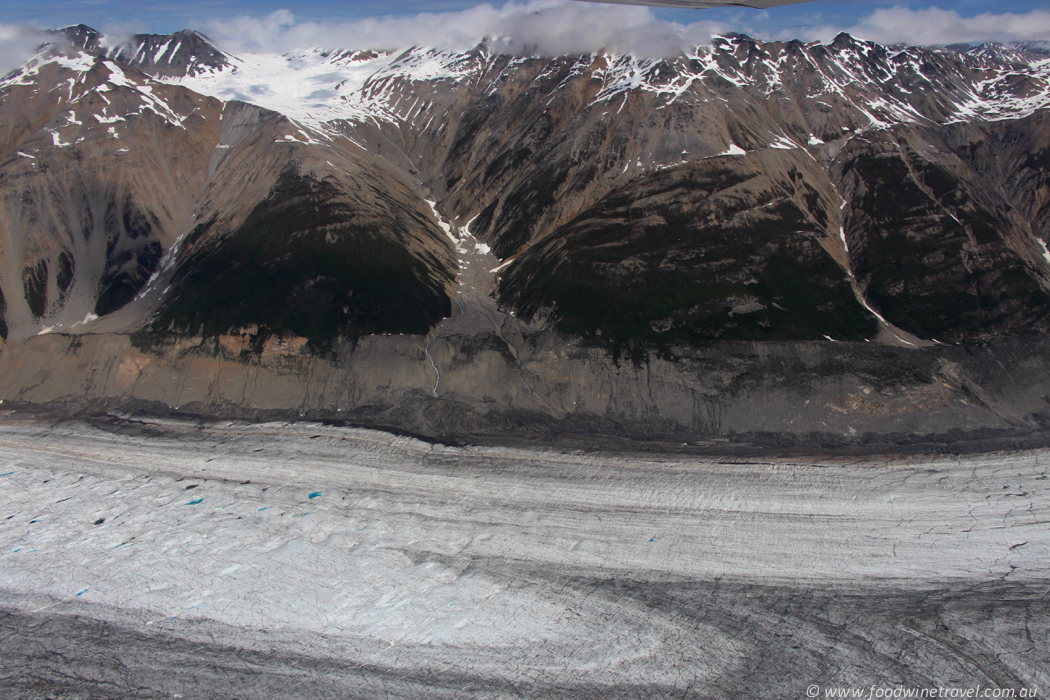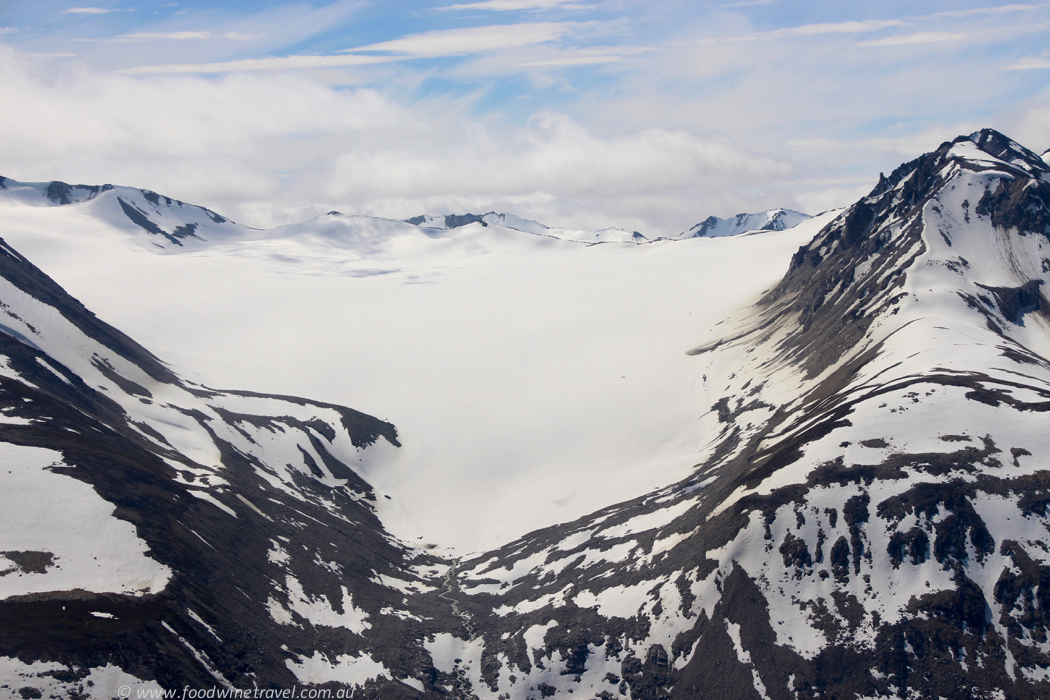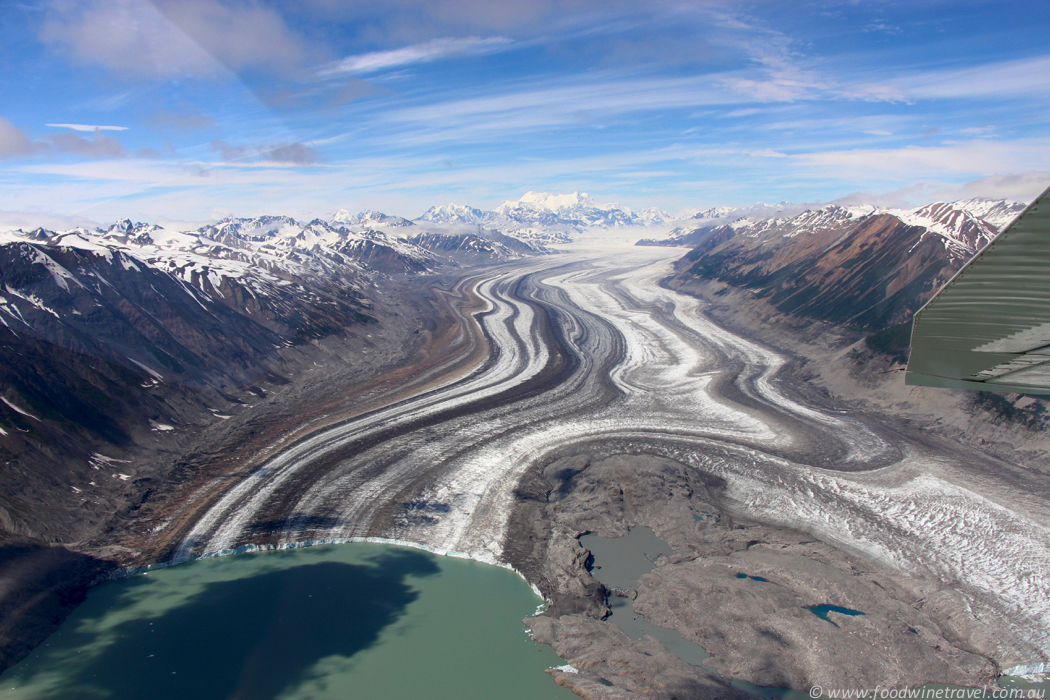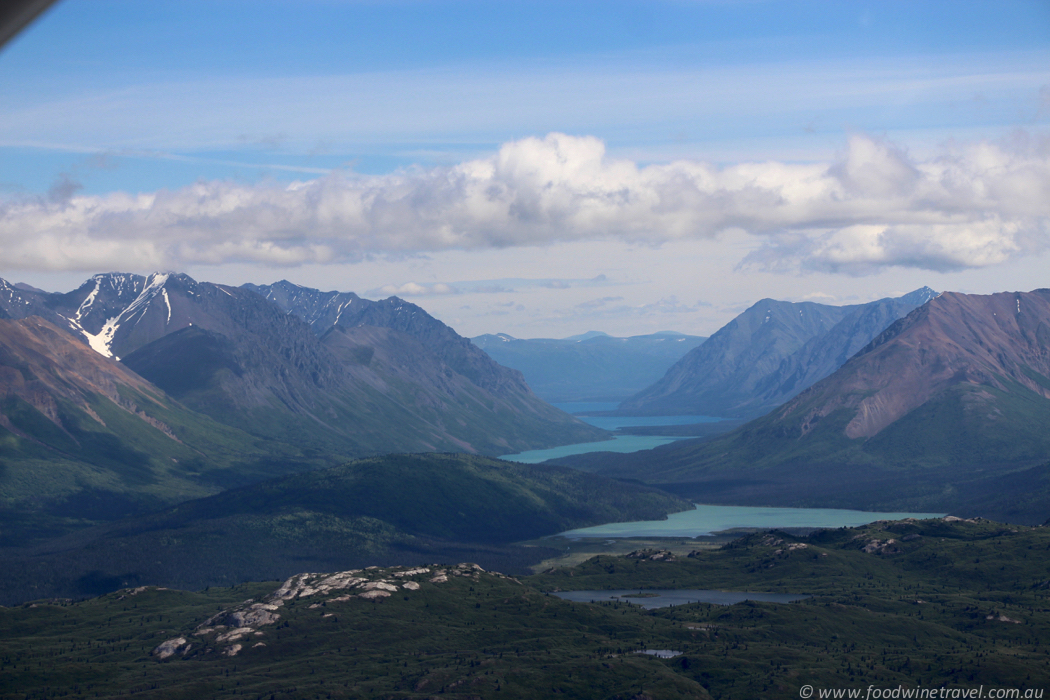 During the descent into Haines Junction, we saw the emerald waters of a series of lakes, including Lake Louise and Lake Kathleen. Later we stopped for a sensational lunch on the edge of one of those lakes, but that's another story.
If you go:
Kluane Glacier Air Tours
Tel: +1 (867) 634 2916
Toll Free: 1 888 634 2916
www.kluaneglacierairtours.com
Kluane National Park
Parks Canada and Yukon Tourism
www.pc.gc.ca/kluane
Haines Junction Visitor Information Centre
Tel: +1 (867) 634 2345 (summer)
+1 (867) 634 7207
With thanks to Destination Canada and Yukon Tourism for hosting me on the Kluane Glacier Air Tour – definitely a trip of a lifetime and SO worth putting aside my fears for. 🙂