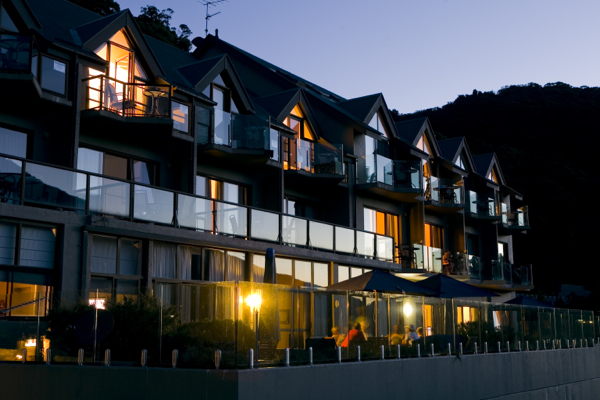 Every year we tell ourselves we must get down to the Snowy Mountains for the Thredbo Jazz Festival and every year something comes up that prevents us from doing so. And so it is again this year. The hills will come alive with the sounds of jazz, funk and groove on the weekend of May 3-5 and we'll be soaking up a different vibe.
I'm disappointed because the line-up for the 26th Thredbo Jazz Festival sounds awfully impressive. This year's acts include the Carolina Moon Ensemble, TekTek Ensemble, Feel the Manouche, Lionel Robinson Quartet, Rick Robertson Trio and Raf Nazario Trio.
"With performances in and around Thredbo Village, you can park the car for the weekend and just soak up the vibe at your own pace," said Ian Foster, general manager of the Lantern Property Group, operator of the Lantern Apartments, Lhotsky Apartments, Elevation Apartments and others.
To coincide with the three-day party, the Lantern group is offering a package which includes three nights' accommodation in a four-star apartment (for the price of two), all chairlift rides, full weekend festival passes and late checkout, for $323 per person.
We stayed in the Lantern Apartments (pictured) four years ago and loved the convenient location and spectacular alpine setting. We had views right over the mountains and found it a great place to unwind after doing the 6.5 kilometre walk to the summit of Mt Kosciuszko (which, incidentally, I can highly recommend for anyone visiting in the warmer months).
The group has properties to suit every budget, from one-bedroom apartments through to four-bedroom chalets. It recently introduced a Snow Season Payment Plan so that people can put down a deposit to secure a place for the busy winter season, paying off the balance in instalments.
Fact file:
Lantern Apartments
2 Banjo Drive
Thredbo Village NSW 2625
Australia
Tel: 1800 020 598
Details: www.lanternapartments.com.au; www.thredbojazz.com.au
Photo of Lantern Apartments courtesy of the Lantern Property Group.
Photo of Mt Kosciuszko walk © Christine Salins.