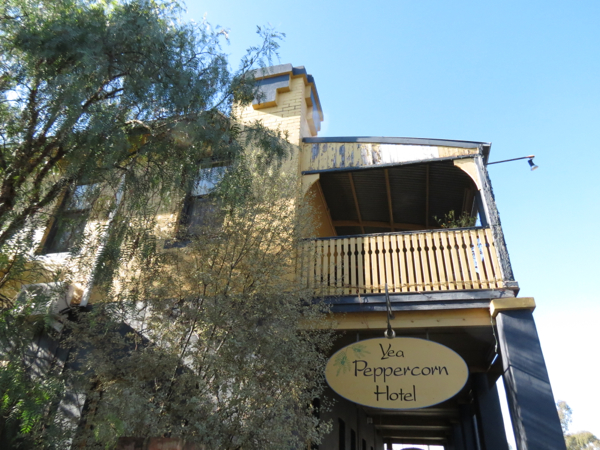 Yea is a cute little town just over 100 kilometres north-east of Melbourne. In 2011, it became the third town in Australia to be registered as a Cittaslow ("slow town").
This is a companion to the Slow Food movement founded in Italy, but instead of concentrating on food, it also embraces the environment, community, education and urban landscapes.
Goolwa in South Australia and Katoomba in NSW gained Cittaslow accreditation in 2007.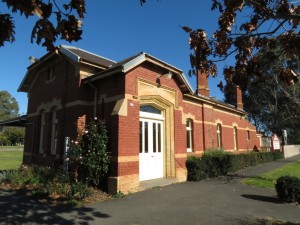 We like slow and leisurely, so we enjoyed wandering around the historic buildings and shops of Yea.
High Street is a broad tree-lined avenue where we found a few shops that took our fancy, including one selling high-quality crafts made by local craftspeople, and one selling secondhand books with proceeds going to the local library. What a great idea!
We definitely don't need any more books, but of course there were a few we couldn't resist, and they were even selling a few old magazines containing stories of mine, so it wouldn't have been right to leave them …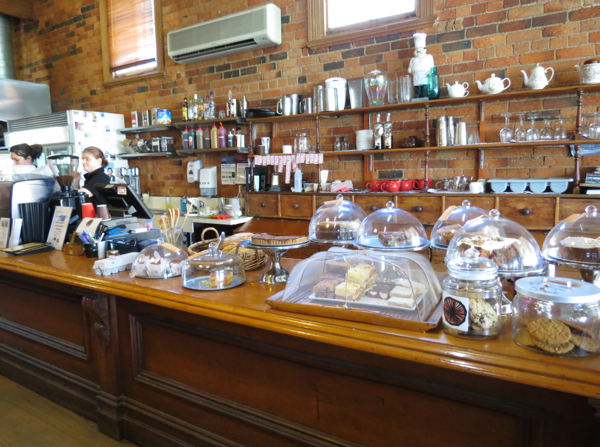 There was a roaring log fire to welcome us at Marmalades (above), where we stopped for a hearty goulash. This is a terrific old building, classified by the National Trust, and still with its original timber counters, shop fittings and well-worn steps to the cellar.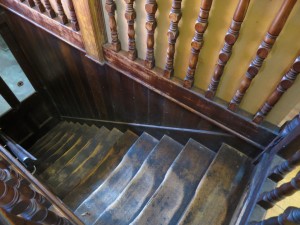 Opened in 1897 as the Commercial Store, it later became known as Purcell's after the family who managed the store until 1986. Their name is still on the window above the door.
The night before, we dined at Peppercorn, a B & B and restaurant in a hotel dating from the 1860s, with loads of ambience and country charm.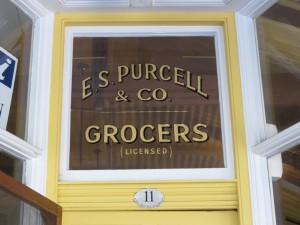 We arrived at 7pm without a booking and the waitress hesitated about whether she could find us a table, before seating us at the worst table in the house (next to the path from the kitchen, the old wooden floor creaking as every dish went past our table).
Yet by the time we left at 9pm, the restaurant was still only half full.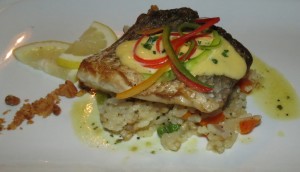 The food was expensive ($36 for a small piece of barramundi with macadamia "gravel", pearl barley risotto and a tiny amount of vegetables for garnish).
Having said that, flavours and presentation were very good, and the waitress did a good sell on the wine.
The locally produced Sedona Estate 2010 Shiraz was a great find – elegant with lovely sweet fruit and subtle chocolate and spice notes that caressed the mouth. And it was available by the glass. Yea!
Fact file:
Information on Yea: www.visitvictoria.com
Marmalades Restaurant, Café & Produce Store
20 High Street,
Yea, Victoria, 3717
+61 (0)3 5797 2999
www.marmalades.com.au
Yea Peppercorn Hotel
21 Station Street,
Yea, Victoria
Australia
+61 (0)3 5797 2000
www.yeapeppercorn.com.au
Related post: There's Granite In Them There Hills