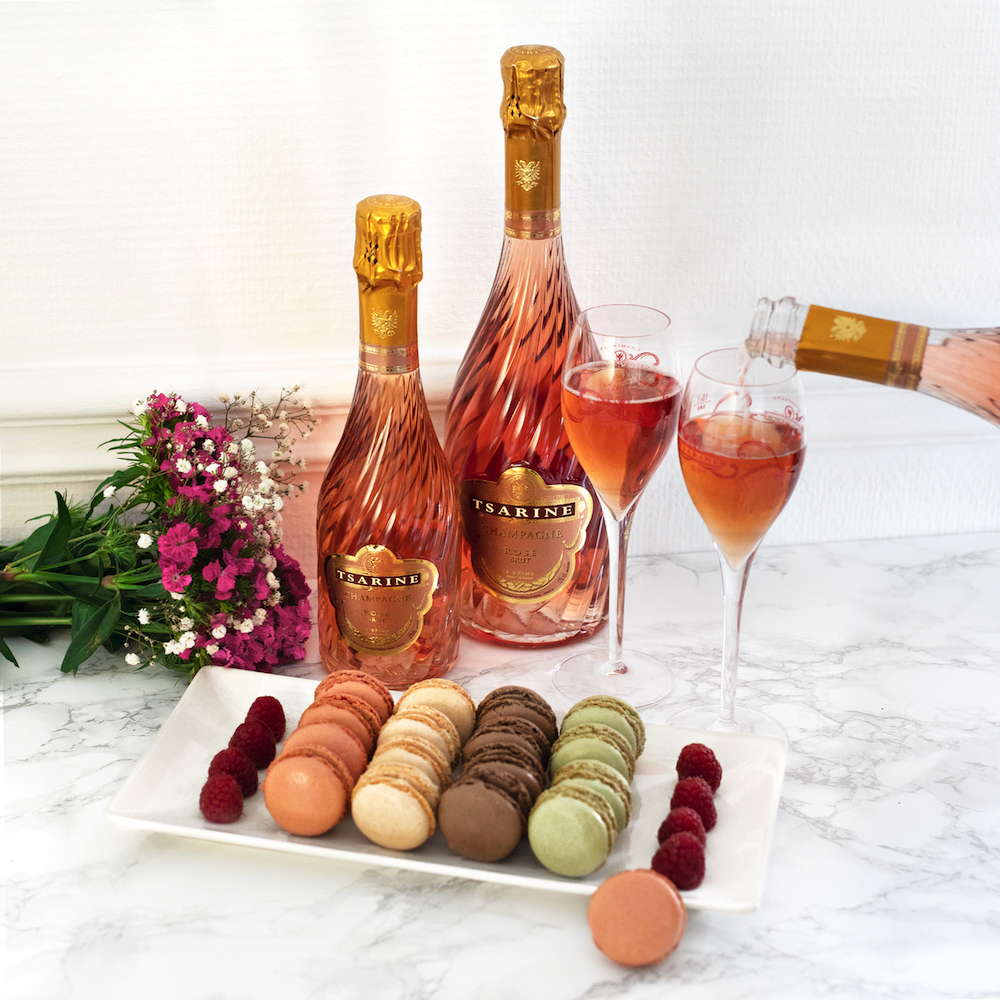 Feel like royalty with this stunning bottle of pink bubbles from the world's second oldest Champagne house, Chanoine Frères. Champagne Tsarine Rosé launched in Australia late last year and we think any day's a good day to enjoy it, but especially on this International Rosé Day. The award-winning cuvee has a beautiful ruby pink colour, flavours of strawberries, raspberries and redcurrants, with light yeast notes and hints of cinnamon spice.
Chanoine Frères was founded in Reims in 1730 and the story goes that the Chanoine brothers travelled to the Russian Imperial courts to try to sell their wines. Many months later, Elisabeth the First, Tsarine of Russia, tasted and bought the first bottles. The name Champagne Tsarine pays homage to this tale, but so too does the bottle, which spirals like the distinctive domes of Saint Basil's Cathedral in Moscow.
Isabelle Tellier was one of the first, and is still one of the few, female winemakers in Champagne, having been at the helm of Tsarine Cellars for almost 20 years. Her fruity, balanced, harmonious blends have received more than 70 awards.
Both the Premium NV and Rosé NV are available in Australia at Dan Murphy's and BWS stores. The RRP for Tsarine Rosé NV is $68.90. Enjoy it with salmon, pork and shellfish dishes, mild soft cheeses, or for real decadence, macarons! Guaranteed you'll feel like royalty.
Visit more of our Wine Picks.