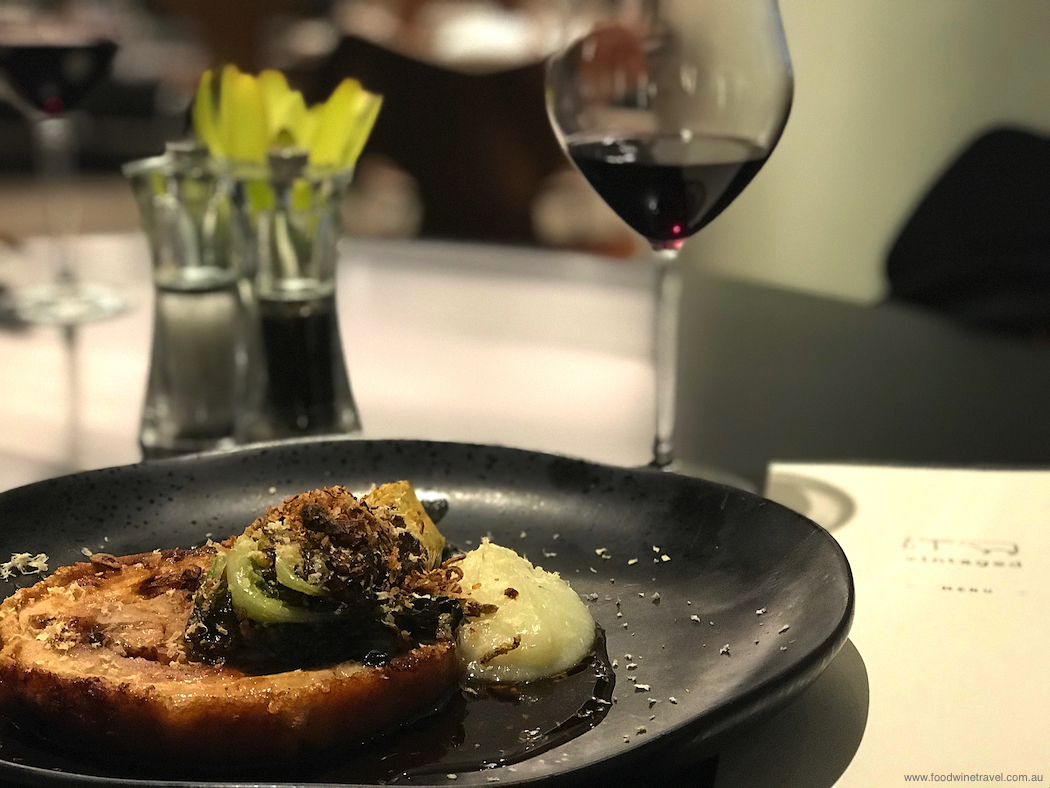 Hands down this must be the best value lunch in Brisbane. Hilton Vintaged Bar + Grill is offering a $29 weekday lunch special which includes an entrée, a main dish, a glass of wine and an espresso coffee.
It's a lovely way to enjoy a quality meal in the city without the high price tag that normally goes with inner-city dining – perfect for office workers but by no means limited to business lunches. We think anyone would love it – visitors and locals alike.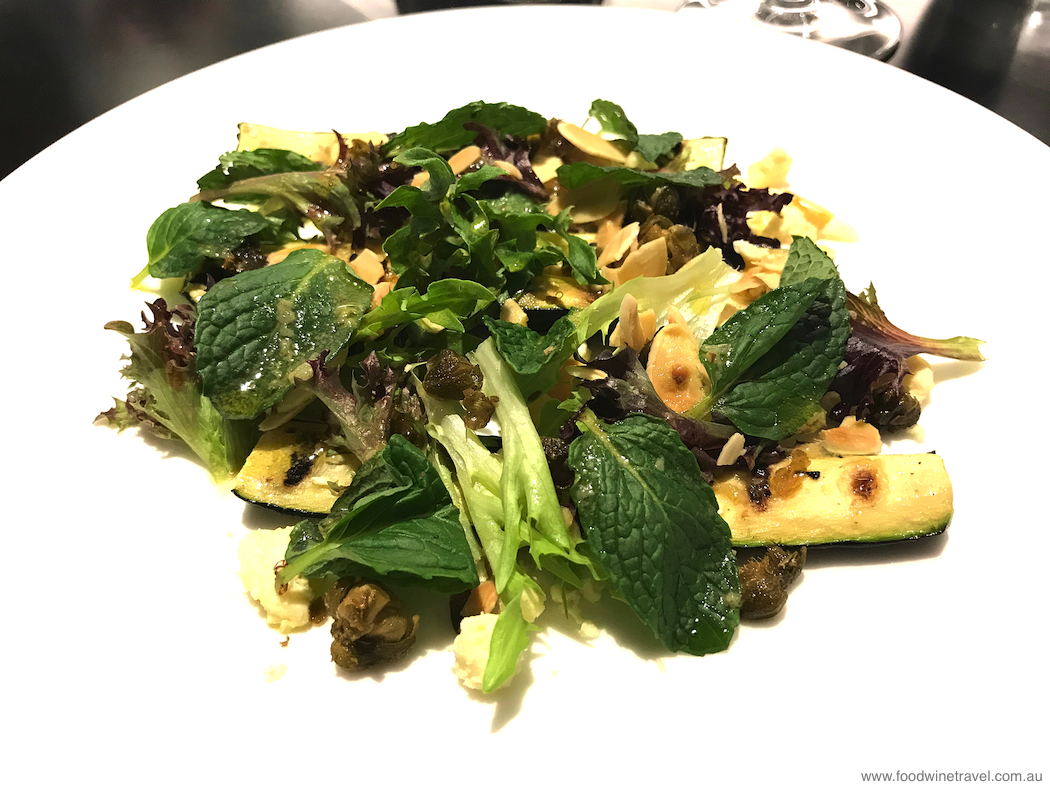 There's a good selection of dishes for the $29 menu, with five entrées and nine mains to choose from – a broader selection than you'd find on many menus.
I loved the chargrilled zucchini entrée which came with toasted almonds, mint, crispy capers, and crumbled fetta – flavours that all worked perfectly together. Other entrée choices include Wagyu beef tartare, confit salmon salad, and a tomato soup with basil pesto and crème fraiche.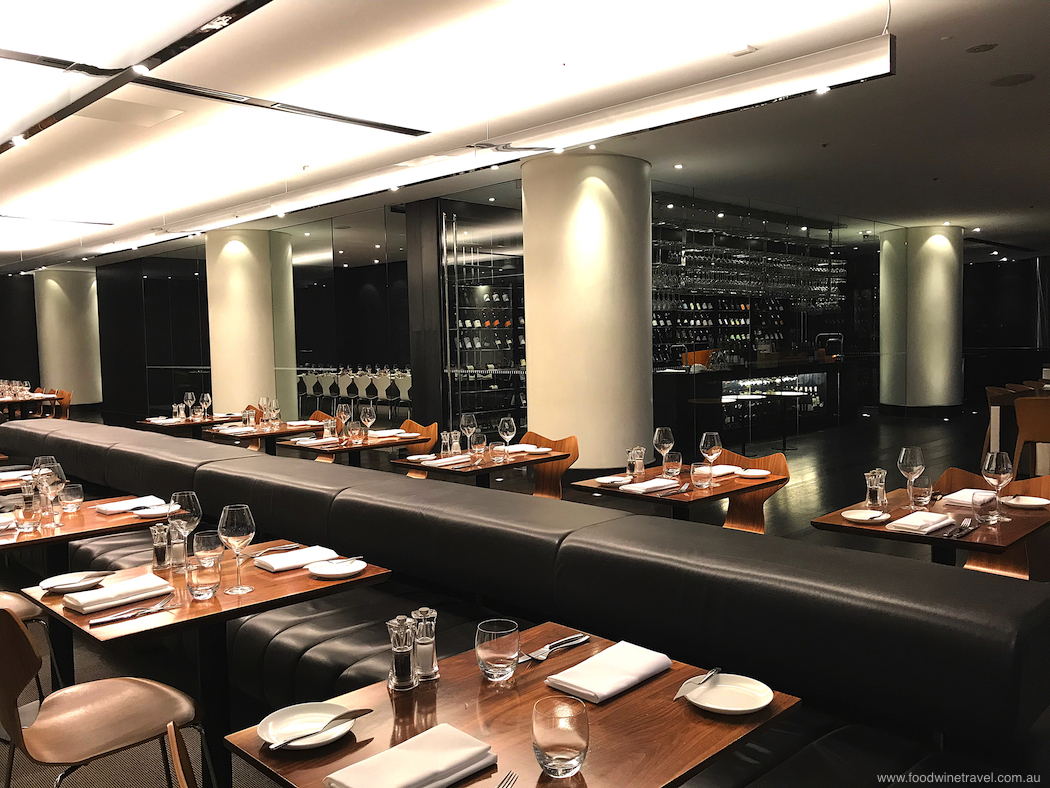 The mains are presented with little fanfare but really hit the spot. My roast pork belly was served simply with grilled greens and an apple and parsnip puree, while the pan-seared snapper was simple and delicious too, with a spoonful of Sicilian caponata, a handful of rocket and a wedge of lemon.
Other mains include beef ragu pappardelle, potato gnocchi with Gorgonzola sauce, seafood risotto, pork sausages with red wine jus, an Angus beef burger, and roast cauliflower and quinoa salad.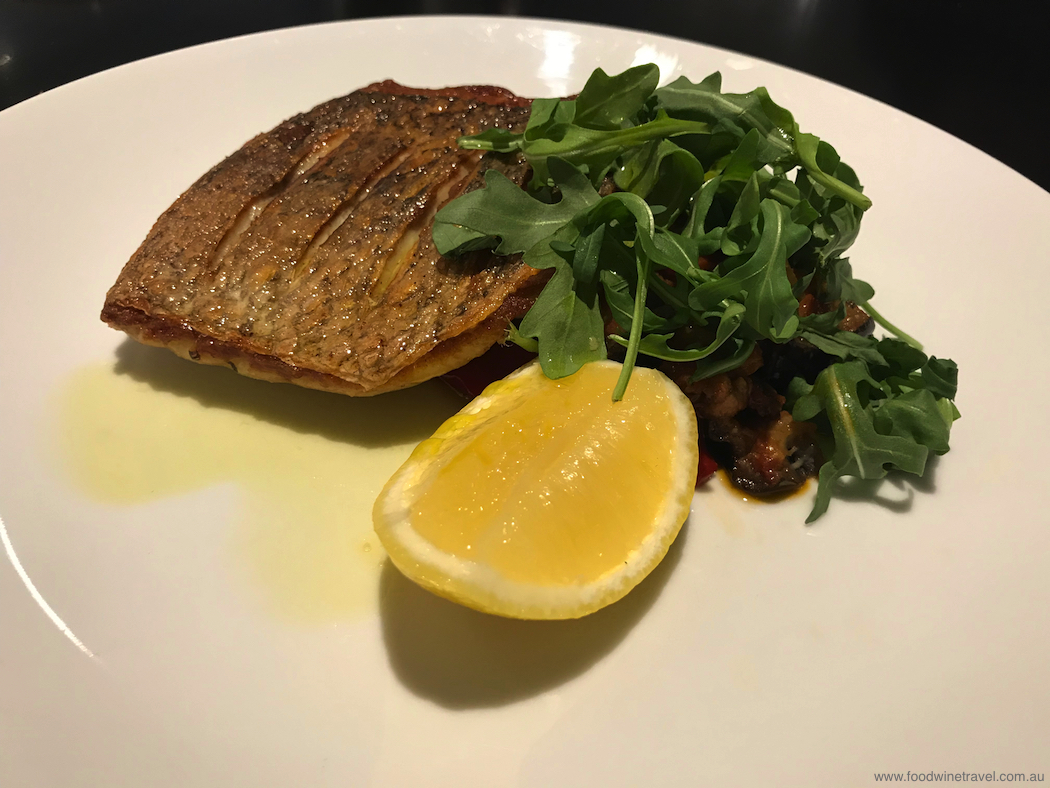 Various extras are available at additional prices, such as cheese, small bites, oysters, and for $18 more, some of the fantastic steaks that the restaurant is renowned for.
We found the serving sizes to be perfect for lunch, but we did enjoy a delicious classic crème brulee dessert that was not included in the $29 deal.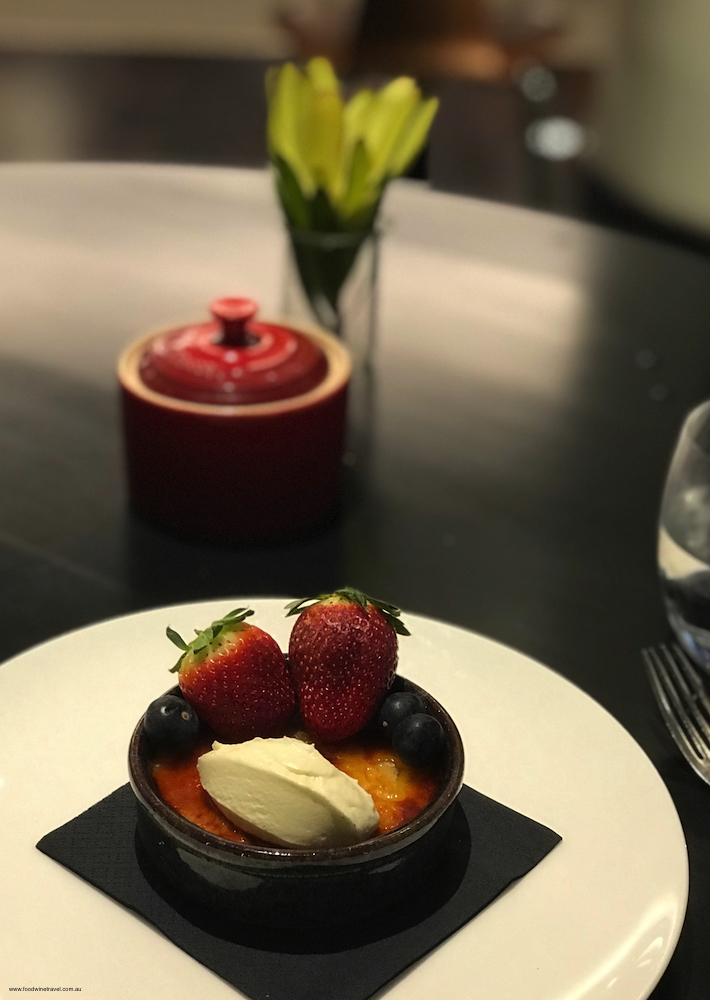 I've always enjoyed the ambience of the Hilton Brisbane. The Harry Seidler-designed hotel has an enormous atrium more than 80 metres high, topped by a striking glass dome. The Vintaged Bar + Grill wraps around the atrium and is classy without being precious. It has a very cool private dining room, lined with premium wines, for small group gatherings.
The restaurant also offers a movie package which sounds like a really good deal. For $49 per person, it includes an entrée and main from the promotional dinner menu, complimentary valet parking, and a ticket to the film of your choice in the Traditional Cinemas at Elizabeth Picture Theatre. The complimentary valet parking, in particular, makes this sound like a fabulous deal.
If you go:
Hilton Brisbane
190 Elizabeth Street,
Brisbane Qld Australia
Bookings: eat@vintagedbarandgrill.com
Tel: +61 (0)7 3231 3265