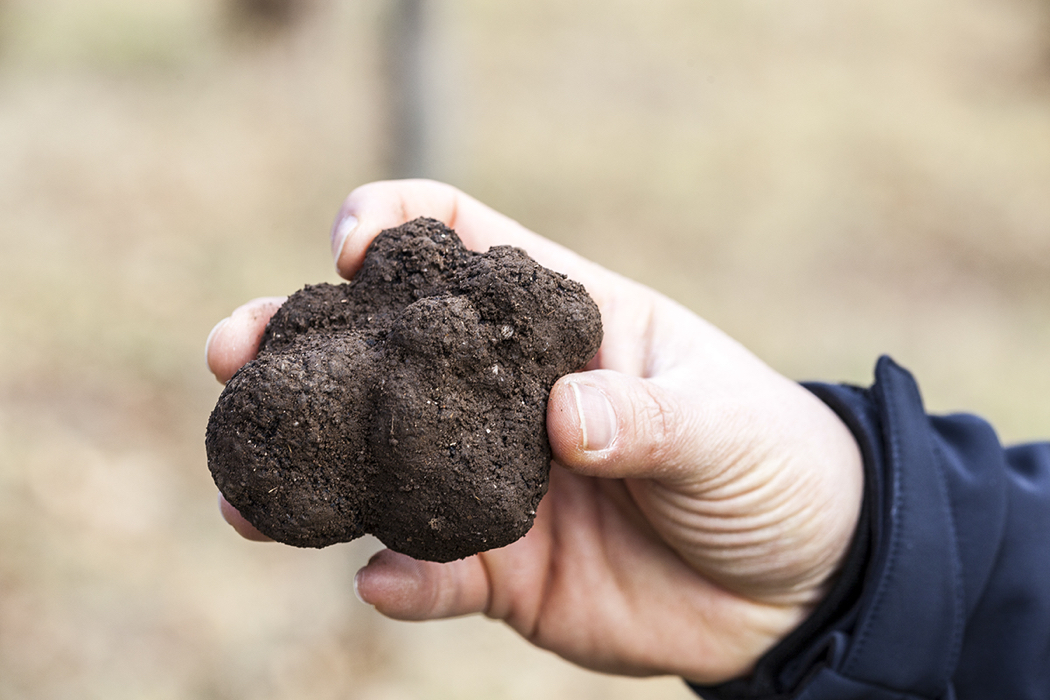 "The truffle is not exactly an aphrodisiac, but it tends to make women more tender and men more likeable."
– Jean-Anthelme Brillat-Savarin (1755-1826)
From now until the end of August, it's truffle season in Australia. Highly prized by gourmands, the black winter truffle has become a flourishing industry in Australia and it's exciting to see it so well embraced by local chefs.
Truffle "Emotions" at Montrachet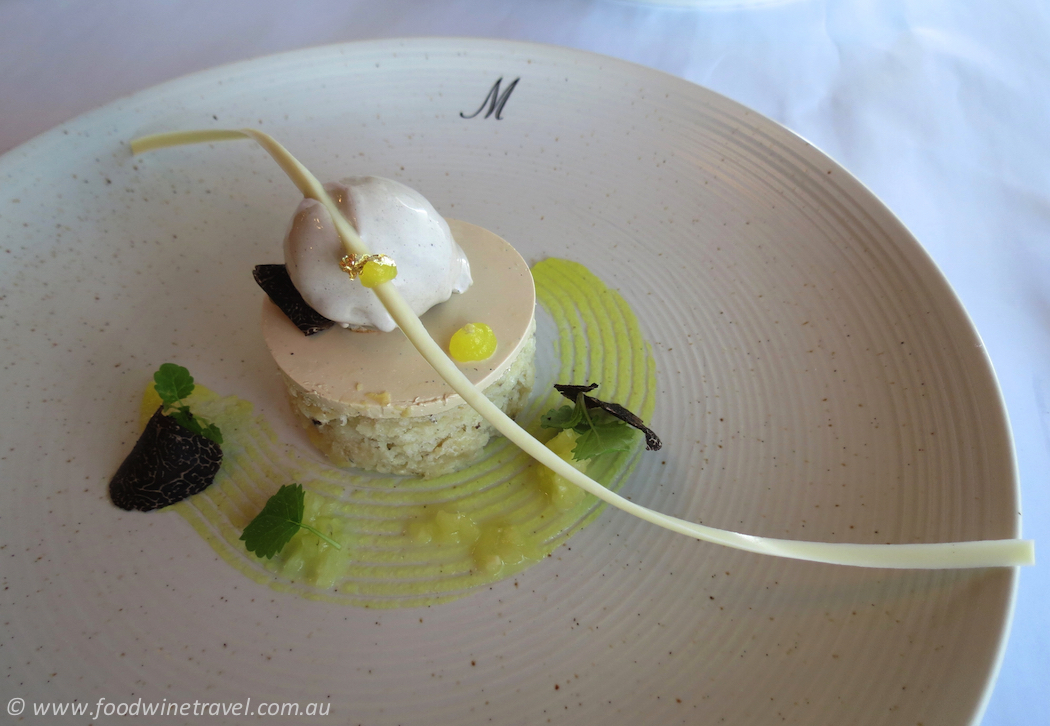 Montrachet is a highly regarded Brisbane restaurant with an awesome list of wines, many of them imported directly from France. So it's only fitting that Montrachet's new owner and chef, Shannon Kellam, should be playing around with a product so highly prized by French chefs.
Kellam is an ambassador for Western Australia's Manjimup truffles, and as such, he is assured a steady supply that allows him to offer a special 3-course truffle menu for the next month. You can enjoy the menu as he's designed it or choose individual dishes along with others from the regular menu.
On the "Emotions" menu you'll find an entrée of Jerusalem artichoke veloute with truffle and confit lemon parfait, a main dish of poached lobster and truffle risotto, and a dessert of Bethonga pineapple, Valrhona white chocolate and truffle sponge, with lemon verbena and truffle ice cream.
I've sampled the menu and am pronouncing it truffle heaven. Details: +61 7 3367 0030; www.montrachet.com.au
Dinner Hosted By The Truffle Lady
Award-winning chef Alejandro Cancino is creating the menu for a truffle dinner at Urbane restaurant in Brisbane on August 11. The dinner will be hosted by Amanda Reboul, aka The Truffle Lady. Amanda is co-founder of The Truffle Man, a French import company that she runs with her husband Philippe. The 5-course dinner costs $149, with matching wines for an extra $60. Details: 0448 442 093; www.thetruffleman.com.au
Manjimup Truffle Tours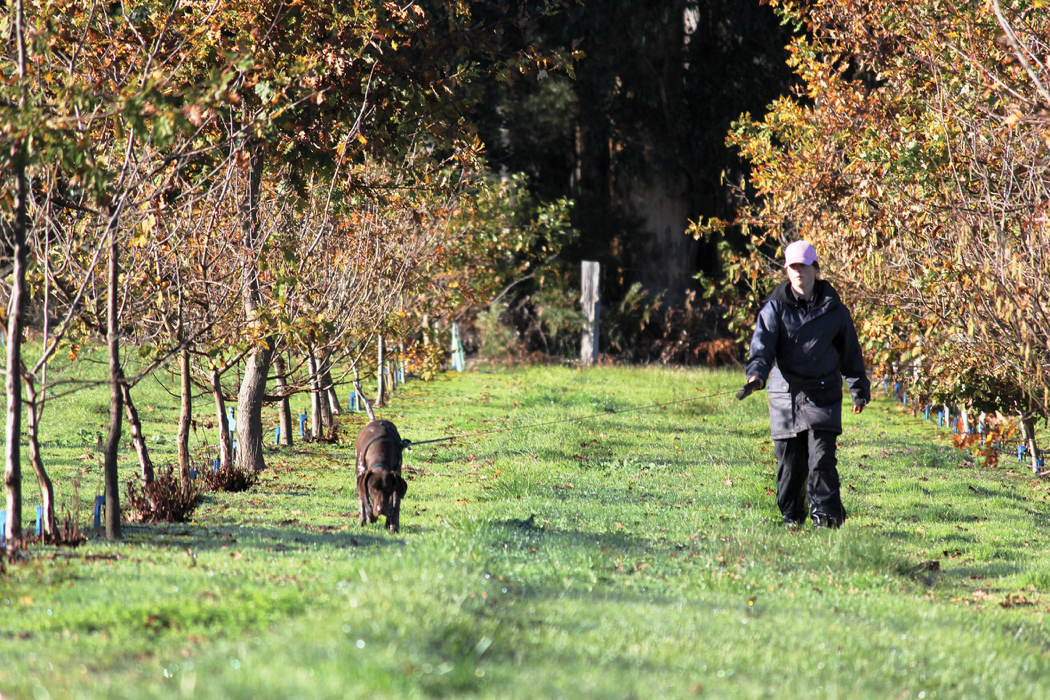 The Manjimup area, next door to Western Australia's Margaret River region, is home to some of the world's best truffles. Visitors can self-drive or take a fully inclusive day tour to Oak Valley Truffle Farm in Manjimup followed by a truffle-themed lunch at Watershed Premium Wines in Margaret River. Tours continue until August 15. Cost: $285 including 2-course truffle lunch and glass of wine. Details: +61 8 9780 5911; www.goinstyle.com.au
Snowy Mountains Celebration
Winter food is anything but stodgy at Lake Crackenback Resort & Spa. The resort's Cuisine restaurant has a 3-course truffle menu for $80 (food only) or $105 with wine. Diners can also order from the regular winter menu.
The special menu uses locally harvested Alpine Way truffles and includes an entrée of truffle with angel hair, carrot, orange and watercress; a main dish of 6+ Wagyu sirloin with truffle, gnocchi and basil cream jus; and dessert of Valrhona chocolate tart and black truffle vanilla ice-cream.
Lake Crackenback is also hosting a series of Cool Climate Dinners with truffles in some of the dishes. Guest chefs will join Cuisine chef Greg Pieper in presenting the dinners. The July 24 degustation features the supremely talented James Viles from Biota Dining in the Southern Highlands, while the August 15 dinner features Ben Willis from Canberra's award-winning Aubergine Restaurant.
Details: +61 2 6451 3000; www.lakecrackenback.com.au
The Truffle Festival Gala Dinner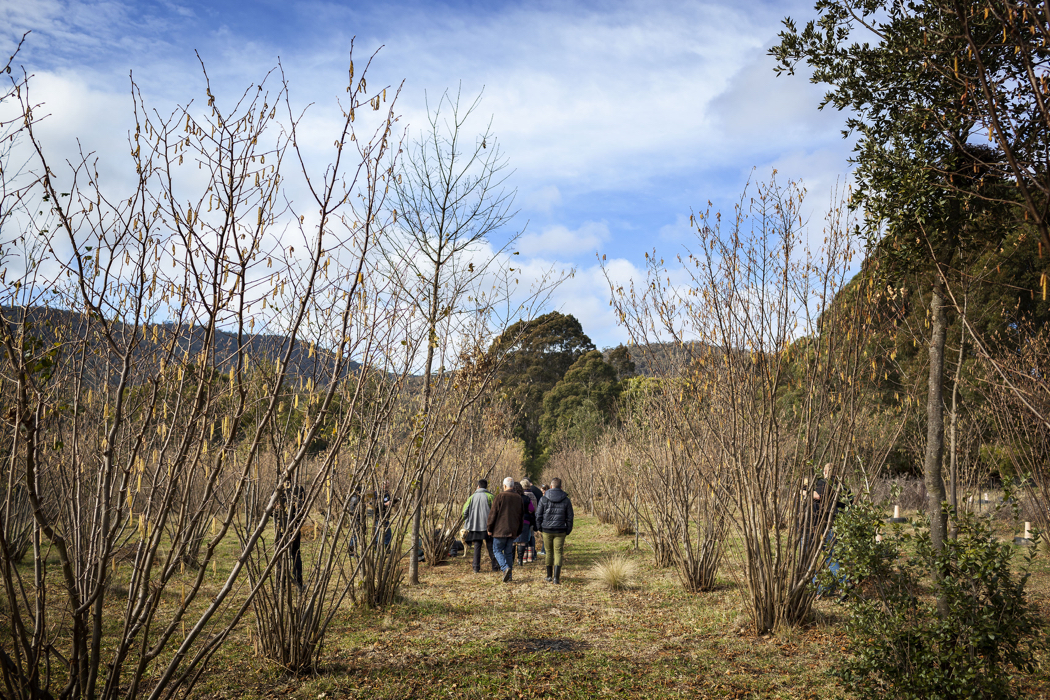 Ben Willis is a busy boy as he's also presenting at a Gala Dinner for The Truffle Festival in Canberra on July 23. He will team up with other top Canberra chefs, James Mussillon, Clement Chauvin and Janet Jeffs for the dinner in the Conservatory Restaurant at the National Arboretum.
For anyone who's been to the Arboretum, you'll know that it's a pretty spectacular venue. And here's a real highlight: Paul West of River Cottage Australia fame will be a special guest.
Cost: $95 per person. Bookings: www.gingercatering.com.au
Get A Taste Of Mid-Winter Magic
Frosty mornings and sunny days make the Canberra region perfect for growing truffles. The region is celebrating with more than 250 events up until early August, ranging from dinners to cooking classes, demonstrations, wine matchings, farmers markets and truffle hunts.
Cooking demonstrations will be held every fortnight at Westfield Belconnen and Woden throughout the festival. Chefs involved include Brendan Walsh (Pialligo Estate), Matt Breis (Pod Food), Damian Brabender (Sage), Jack Walker (Pulp Kitchen), Prasantha Giragama (Redsalt), Suneel Gadipelli (Novotel Canberra), Nitin Kumar (Hyatt Hotel) and Alaine Chanter (Foodish). Details: www.trufflefestival.com.au
The Thrill Of The Hunt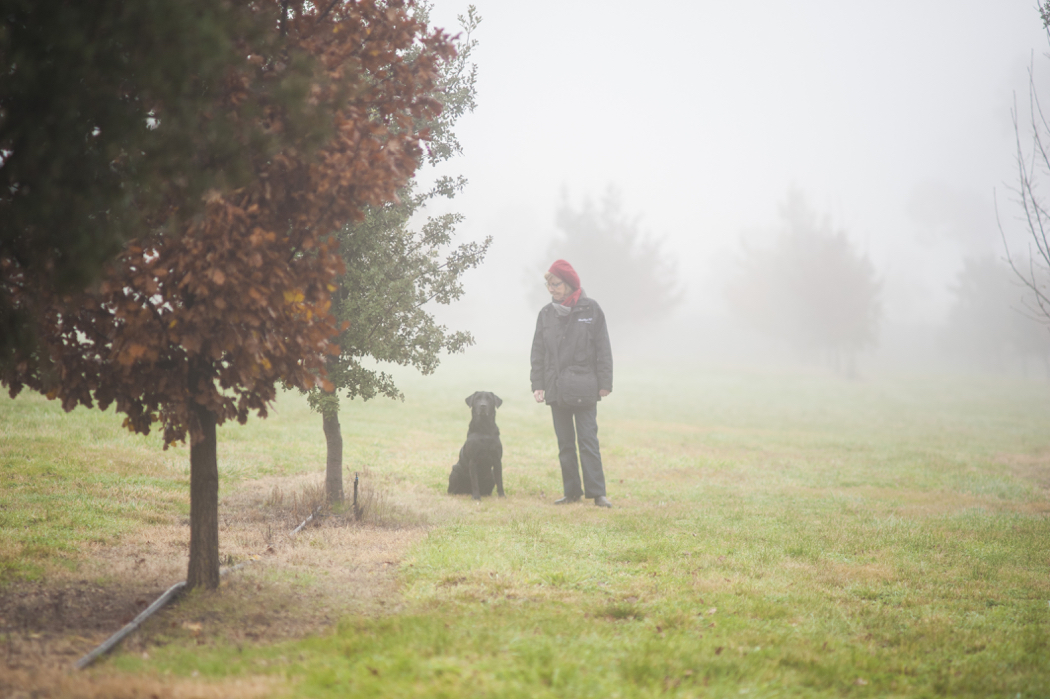 There's something very evocative about being involved in a truffle hunt. It's so exciting watching the highly trained dogs sniff out where these little beauties lie. Quite a few places in and around the Canberra region offer the opportunity to join in a hunt.
French Black Truffles is doing them at its Mount Majura trufferie every weekend until the end of August. The hunts are followed by a 6-course lunch and truffle demonstration with Andrew Haskins at 3 Seeds. Cost $180. Details: www.canberratruffles.com.au
Tarago Truffles is offering Pepe Saya truffle hunts followed by a hearty soup lunch with crusty bread and fresh truffle. Anne and Denzil Sturgiss are holding these on their property outside Bungendore every Saturday until the end of August. Cost $65. Other hunts are being held in Bungendore, Bredbo and Robertson. Details: www.trufflefestival.com.au
Truffle Cooking Classes
It might be a scary thought to cook with something that costs a couple of thousand dollars a kilo, but there's no need to feel intimidated. A number of classes are being held in Canberra during The Truffle Festival, including ones at Foodish and at 3 Seeds. There's even a kids' class showing them how to make fresh truffle pasta. Get them while they're young!
As well as the classes at 3 Seeds, Fyshwick Fresh Food Markets is once again a major supporter of the festival with beer and wine tastings, free cooking demonstrations and kids activities, live music, fresh truffles and truffle products for sale, as well as truffles on the menu at many of the markets' cafés and deli's. Details: www.trufflefestival.com.au
More Opportunities To Indulge
The number of truffle dinners being held in Canberra is quite extraordinary – too many, really, to spell out here. A couple worth highlighting:
Chifley's Bar and Grill in one of Canberra's most iconic hotels, the newly restored Hotel Kurrajong, July 23.
Hyatt Hotel, 6-course degustation with Veuve Clicquot, tonight!
Pod Food, Boathouse by the Lake, Le Tres Bon, National Press Club, Pulp Kitchen, Sage and Southern Cross Yacht Club all have special events. Details: www.trufflefestival.com.au
Black Tie and Gumboot Truffle Hunt and Dinner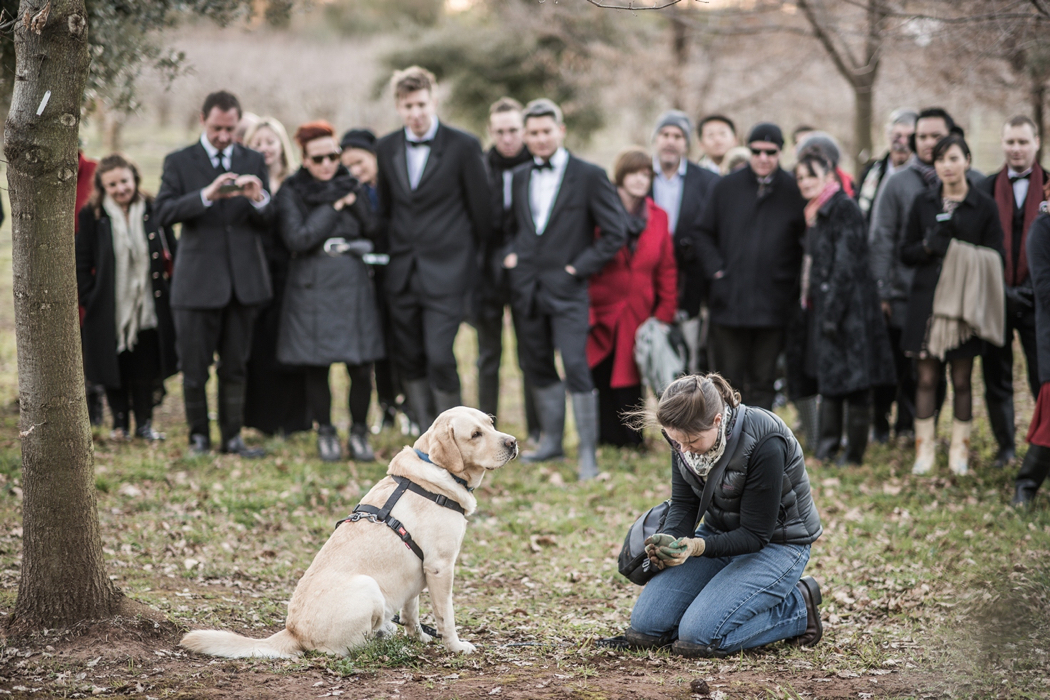 It seems mean telling you about this one because the July 18 dinner is already sold out but there's still a few places left at the one this Saturday if you get in quick. This is the premier black tie event of the year in Orange, NSW, held at Borrodell Vineyard on the picturesque slopes of Mount Canobolas.
Guests experience a truffle hunt, followed by a 5-course degustation with matched wines. There'll be live music and an auction of the premium truffle found on the day, with proceeds going to charity.
Cost: $250 per person. Details: +61 2 6365 3425; www.borrodell.com.au
For those who want to experience truffle magic at home, Borrodell Vineyard has kindly agreed to share this easy recipe from its Sisters Rock Restaurant.
BLACK TRUFFLE VINAIGRETTE
2 egg yolks (10 ml each)
1 teaspoon balsamic vinegar
1 teaspoon sherry vinegar
200ml olive oil
Finely grated truffle to taste
Whisk egg yolks. Add remaining ingredients. Season to taste with salt and freshly ground black pepper. Serve with chilled seafood, cold meats and salads.